By Gazette Staff Writer — Monday, August 31st, 2009
The first meeting for the 2010 Ventura Film Festival will be held Friday September 4, 2009 at 1pm at the Ventura Film Festival offices located at
701 E. Santa Clara St.
Ventura, CA 93001
We will introduce new volunteers and talk about what we did right and wrong at the 2009 Ventura Film Festival and make plans for CONTINUED »
By Gazette Staff Writer — Monday, August 31st, 2009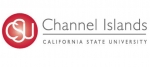 California State University Channel Islands
Camarillo, Calif., Aug. 27 – The Art Program at CSU Channel Islands has announced their latest art exhibit at the John Spoor Broome Library entitled, 'Photographic Portraits by Donna Granata: The Art of Building Community.' These works are part of Ms. Granata's Focus on the Masters (FOTM) Portrait Series.
The exhibition begins Sept. 3 and continues until Oct. 7. The public is invited to attend a reception for the artist on Thursday, Sept. 24, from 6-8 p.m. Gallery hours are from 10 a.m. to 5 p.m., Monday through Friday.
Donna Granata is well-known for her portrait series of outstanding artists. A Brooks Institute graduate, holder of an honorary Masters degree from Brooks as well as a member of the faculty of Brooks Institute, Donna has created more than 140 photographic portraits specific to this series, each one revealing the individual character of the artist. CONTINUED »
By Gazette Staff Writer — Tuesday, August 25th, 2009
The 25th annual Ojai Peddler's Fair is being held from 9am - 4pm Saturday and Sunday, September 19 & 20, 2009. Located in the Chaparral Auditorium at 414 E. Ojai Ave., in downtown Ojai CA. Parking is free in he adjacent Municipal parking lot, and admission is free.
Held rain or shine, the Peddler's Fair is chock-full of quality antiques, collectibles, handcrafts and international crafts.
This is a benefit for the Mira Monte PTO.
Vendors are sought.
For more information, please contact Pat at 805-964-8915.
By Gazette Staff Writer — Monday, August 24th, 2009
Ramona Comes Home Again
Performances by more than 30 actors and dancers from the world famous Hemet Ramona pageant will highlight the second annual "Ramona Days" - October 4, 10-4 at Rancho Camulos Museum National Historic Landmark, Piru, CA. Helen Hunt Jackson's 1884 classic California novel, Ramona, will come to life at the "Home of Ramona" as we celebrate all things Ramona. In addition to seeing vignettes from the play, visitors can watch the 1910 Mary Pickford movie filmed on location at Camulos, view unique memorabilia and historic displays, experience living history and attend presentations by Ramona experts such as "Ramona Memories " author Dydia Delyser, Ramona pageant historian Phil Bergandi, and film maker Hugh Monroe Neely. There will also be food, music, dance, art and craft sales and demonstrations, museum and garden tours, free children's activities and more. Visitors are encouraged to come in costume and character for a true immersion experience.
In order to encourage wide community participation, admission fees will be reasonable with advance tickets for $5, and gate admission $8. Children aged 12 and under will be free. Advance tickets will be available in person at our gift shop and the Camulos fruit stand, via email, phone, mail, and at will call. Additional details will be posted at www.ranchocamulos.org as available. Vendor, volunteer, and sponsorship opportunities are also available for this unique event.
A limited number of tickets at $50 each will also be available for a "Sneak Preview," VIP fundraiser October 3, 3PM-6PM. The event will feature wine-tasting, food, unique entertainment and opportunities to interact with the Ramona cast. Contact the Museum at ranchocamulos@earthlink.net /805-521-1501. CONTINUED »
By Gazette Staff Writer — Friday, August 21st, 2009
Showing at Museum of Ventura County August 22nd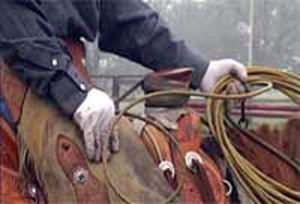 "Tapadero", a feature-length documentary showing Saturday, August 22 at 4:00 p.m., at Museum of Ventura County. Admission is free.
The new enthusiasts of the legendary Californio method of horse training are the focus of Tapadero, a feature-length documentary showing Saturday, August 22 at 4:00 p.m., at Museum of Ventura County. Admission is free. Viewers will follow today's new Californio vaqueros as they drive cattle on horses trained in a 300-year-old tradition, brought to California by vaqueros during the early 1800s.
Local filmmakers Susan Jensen and Paul Singer take us on a historic ride following the vaquero trail which starts in Sonora, Mexico, goes into Arizona, comes through Ventura County, and ends in Monterey. On this journey, we learn what kind of horses the early vaqueros rode, why they trained them differently, and what attracts young riders today to embrace this slow but rewarding method.
Ventura County's own Aliso Ranch is featured in the documentary. It was once part of one of the great land grants formed during California's rancho period.
The 82-minute film by J & S Productions, which features the music of Ian Tyson, can also be purchased at the Museum Store. For more information, go to www.tapadero.com
By Gazette Staff Writer — Friday, August 21st, 2009
Sometimes artists must paint with words. If you seek to communicate more effectively through your artist's statement or biography, resume for a grant submission or press release about your exhibit, sign up for the Buenaventura Art Association workshop "Words As Artist Tools." The workshop will be held at the Buenaventura Gallery.
In the first session on Sunday, Nov. 1, Ventura County Star Copy Editor Don Scott and Museum of Ventura County Director of Marketing Susan Leeper Gerrard will share their experience and advice about writing to increase readers' interest in your vision and artwork, whether in print or on the Web. In the second session on Nov. 15, artists will receive individual critique of your artist statement, resume/biography and press releases.
The workshop will be in two sessions: Sunday, November 1 at 2:00 pm and Sunday, November 15 at 2:00 pm. Cost is $15 for BAA members, $25 for nonmembers. Participants can register and pay online at www.BuenaventuraGallery.org or send a check to Buenaventura Art Association, 700 E Santa Clara St., Ventura, CA or stop by the gallery during normal business hours. CONTINUED »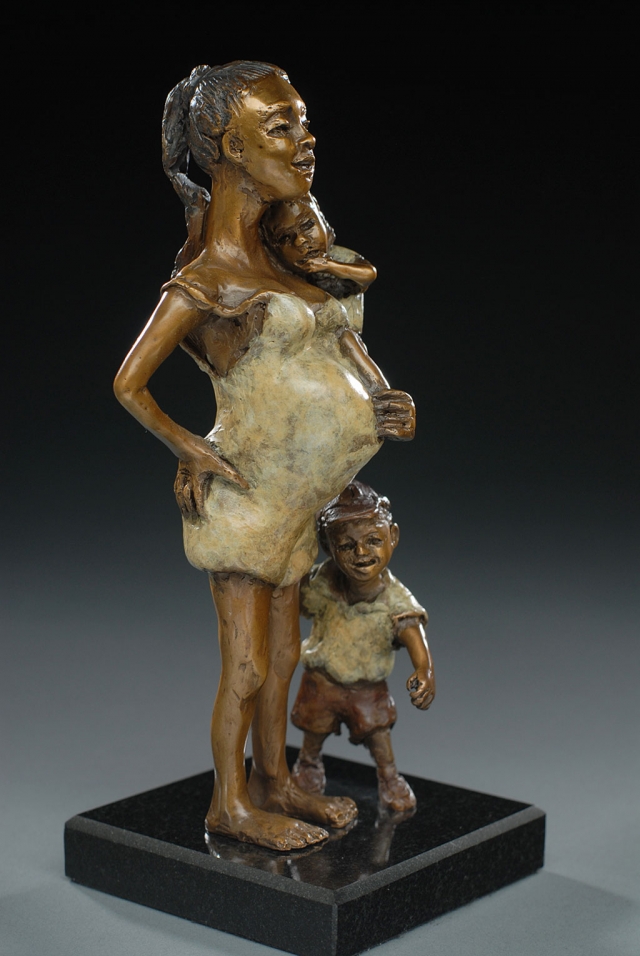 "Answering the Door" bronze by Susan R. Kaufman.
Enlarge Photo
By Gazette Staff Writer — Friday, August 21st, 2009
Sculptor Susan R. Kaufman will be teaching a "Miniature Clay Bust" workshop at the Harbor Village Gallery on Saturday, September 26 and Sunday, September 27.
In this exciting workshop you will create a miniature clay bust of a loved one. You will learn how to apply clay onto an armature and how to capture a likeness. Susan will give pointers including emphasis on anatomical differences with the young and the elderly.
Students need to bring in several different views (frontal, sides, and back views of the person) of photographs of a loved one. The more pictures the better.
You will work at your own pace with visual aids and some guidance from the teacher. You will bake the clay in your own oven and the next morning, you will CONTINUED »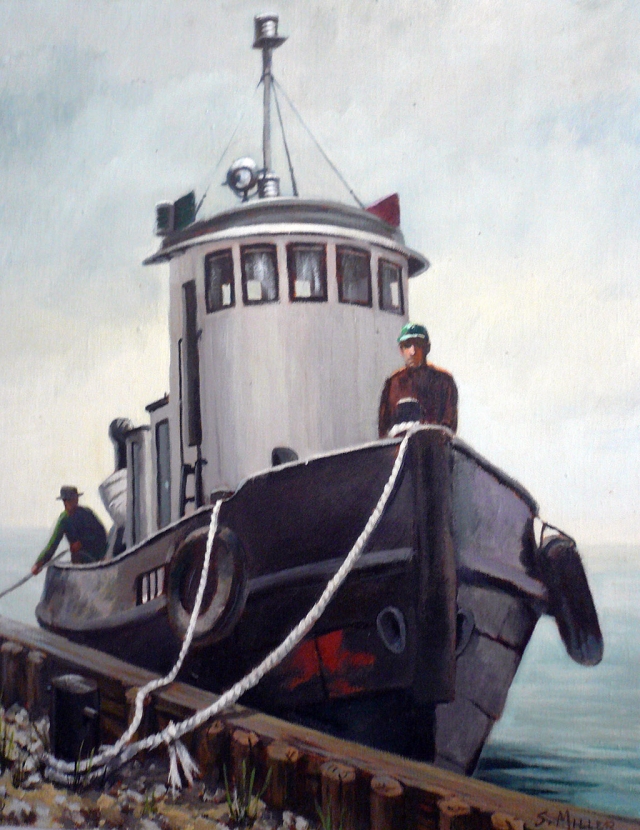 "Tugboat" oil on canvas by Sally Miller.
Enlarge Photo
By Gazette Staff Writer — Wednesday, August 19th, 2009
The growth of an artist can be seen in Sally Miller's Retrospective opening on August 26 at the Harbor Village Gallery. Miller's 60+ year career has spanned various subjects as well as mediums. She is equally agile in oils as well as watercolor. A reception for the artist will be Friday, August 28 from 5 – 8 pm. Miller will be joined by an exhibit of present and former plein air students.
Miller was documented by Donna Granata and Focus on the Masters (FOTM) in 2008 and according to FOTM:
Sally Miller is painter par excellence, compassionate critic and inspiring teacher. Josef Woodard, writing in the Los Angeles Times, calls her work serenely beautiful and timeless. Her earliest foray into teaching came when, as a seventh-grader, her teacher recognized Sally's superior talent and, in essence, turned the class over to her. The die was cast and, for the succeeding seven decades, Sally's life has involved drawing, illustration, watercolor, acrylics and oils, and teaching. CONTINUED »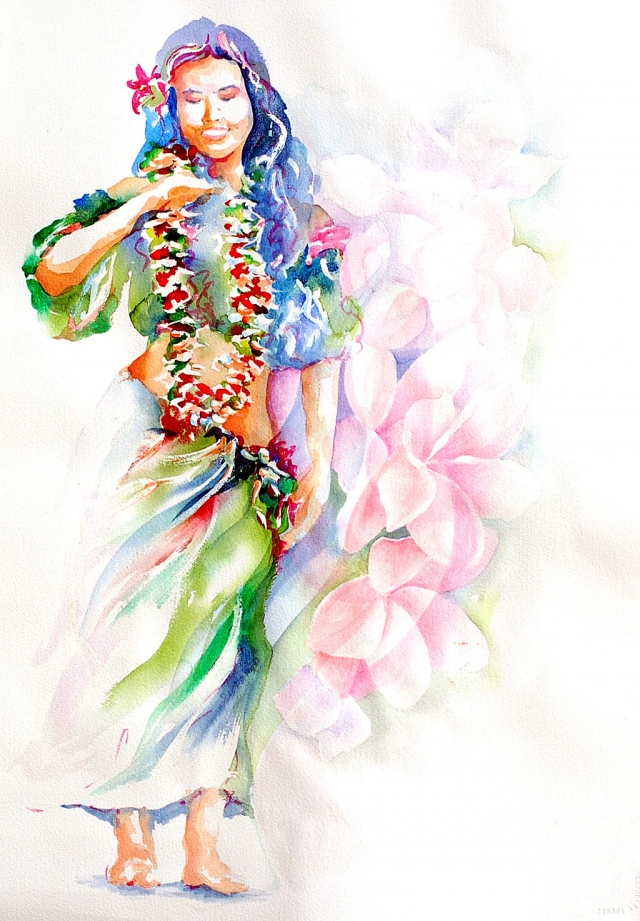 "Gently Swaying", watercolor by Gerardo Segismundo.
Enlarge Photo
By Gazette Staff Writer — Wednesday, August 19th, 2009
"Rhythm and Performance," a solo exhibit by Gerardo Segismundo will be at the Buenaventura Gallery from August 18 – September 12, 2009. A reception for the artist will be held on Saturday, August 22 from 4 – 7 pm. As a special treat, an opera singer will perform during the reception.
Segismundo's unique interpretation of "Rhythm and Performance" stems from his extensive art training, observant eye as well as his piano and percussion abilities. Throughout the years, he has developed a strikingly unique style characterized by strong clean forms, light, shadows and color that creates vibrancy within his rendition. His artworks display extraordinary detail while portraying his unique interpretation of the subject. Over the years, his skill and perception have evolved to the point where he is now a true master of line and color. He has used oils, acrylics, watercolors, pens, colored pencils, pastels and charcoals.
Segismundo was born in the Philippines in 1962. His interest and passion in art became apparent in his earliest days of childhood where he started painting CONTINUED »
By Gazette Staff Writer — Wednesday, August 19th, 2009
September 26th & 27th - Strudel, Bratwurst and Oompah Pah Music
The Newbury Park Rotary Club will present its 23rd annual Oktoberfest, Saturday and Sunday, September 26 and 27 at Underwood Family Farms (3370 Sunset Valley Rd, Moorpark, 23 Fwy., exit Tierra Rejada, Moorpark).
A full day of authentic German music, dancing and food.
New this year is the "BrewFest Beer Garden," featuring traditional Oktoberfest German brews along with selections from California microbreweries sponsored by JJ Brewsky's. Flown in direct from Germany, the Pillar Giant Pretzel, plus sauerkraut, strudel and Simi Valley Rotary's famous bratwurst booth.
Both days will feature best-dressed Bavarian costume (lederhosen, hats and dirndls) and stein-holding contests. Prizes will be awarded to all winners.
"Oktoberfest first began in 1810 in Munich as part of the marriage festivities of the German crown prince. It quickly became a celebration of the fall harvest and was attended by families throughout the region," says Mary-Catherine McBride, Newbury Park Rotary's event chairperson. "We hold fast to those traditions and have created a festival that is fun for all ages that attracts festival goes from all around Southern California." CONTINUED »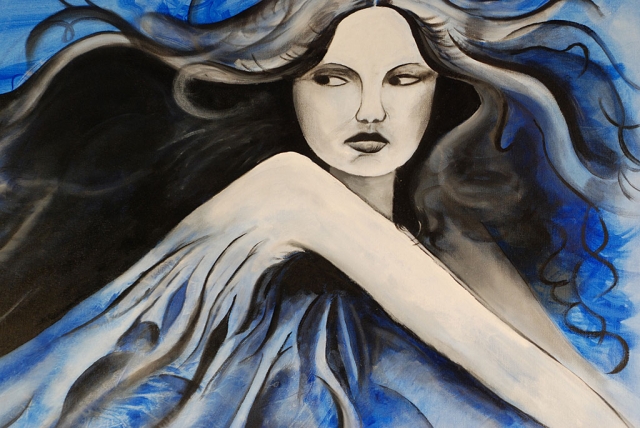 "BLUE"
Enlarge Photo
By Gazette Staff Writer — Tuesday, August 18th, 2009
An exhibit of original oil paintings and photographs by Erin Mason, entitled Emotions, will be at the Discovery Gallery from Friday, September 4 through Wednesday, September 30, 2009. There is an opening reception on Friday, September 4 from 5 – 8 pm. during the First Friday Ventura Gallery Crawl.
Mason's "Emotions" is a conversation with a friend, a therapist, a family member or yourself. A good listener will pause and respond with insight. The viewer turns into an observer of the artist's dialog with herself. This introspective journey of feelings and how they are reflected in a physical way, are conducted in two mediums, oil and photographic print. Each image seems to have one foot in realism and the other in fantasy, between actuality and abstraction. We can't touch, smell or hold an emotion, but the physical ways our bodies show them are recognizable. They are connections we each have with each other, we are sympathetic because we've been there, done that.
Mason's characters and scenes reflect familiar emotions including frustration, surrender and serenity. A fantasy world pixie might have wings, but she has her limits, which hold her down to earth, to reality. The photographs of Arlington Cemetery in Mason's exhibit capture moments of a place so heavy with emotion they will weigh down the viewer with a more sobering style of sympathy. CONTINUED »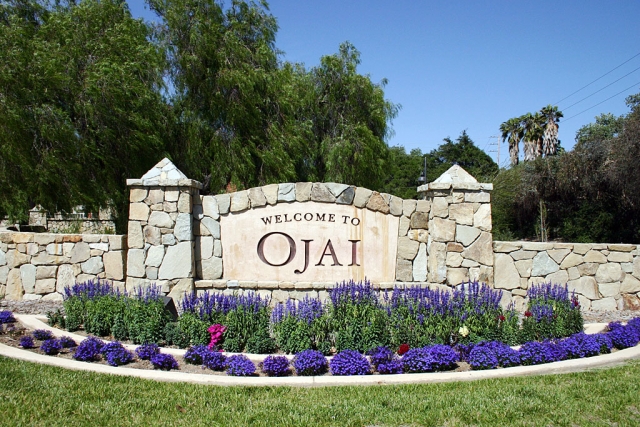 Ojai
Enlarge Photo
By Gazette Staff Writer — Tuesday, August 18th, 2009
Museum of Ventura County
Join historian Cherie Brant on a 90-minute walking tour of downtown Ojai on Saturday, September 19, from 10 – 11:30 a.m. The Museum of Ventura County sponsored tour will include visits to landmark architectural sites and insight into the personalities and events that helped shape this internationally known artistic community. The walk begins at 10:00 a.m. sharp on the southwest corner of Montgomery Street and East Ojai Avenue in the city of Ojai. The morning will finish at the Ojai Valley Inn & Spa with a tour of its landscaping and historic buildings. Lunch is not included, but available on one's own at the inn. Cost is $15 for the general public, museum members $10. To make reservations by the September 14 deadline, call Museum of Ventura County, 805-641-1876, ext 305.
By Gazette Staff Writer — Tuesday, August 18th, 2009
The Ojai Valley Museum's second juried art show, OJAI CELEBRATES ART, is open to artists 18 years of age and older working in any gallery media. Cash awards will be given for first, second, and third place winners in the amounts of $300, $200 and $100. There will be an awards ceremony October 17 (Ojai Day) from 4 to 5 p.m. to acknowledge prizewinners.
Entries must demonstrate some connection to the Ojai Valley, its people, history, or natural environment. The exhibit will run from October 17 to November 22, 2009. The selections for the exhibit will be made from prints, slides or digital media mailed to the museum by September 14. Judges will be Alice Matzkin, painter; Richard Matzkin, sculptor; and Joseph Sohm, photographer.
For questions, submission instructions and entry form contact this e-mail: ojaimuseum@sbcglobal.net or telephone (805) 640-1390 or see: http://www.ojaivalleymuseum.org/
By Gazette Staff Writer — Monday, August 17th, 2009
Current Exhibits Open Through Labor Day
They Paint Horses, Don't They?
The horse as seen by 14 contemporary artists
&
Amazing Horses A to Z
Test your knowledge of horses using historical photographs and artifacts
~September 8 through 18~
Museum of Ventura County Closed for Exhibits Change
Friday, September 18
6:00 – 8:00 p.m.
Free Public Opening Reception
For Two New Exhibits
RSVP (805) 653-0323 x 10
Wearing Our Stories:
Costume & Cultural Identity in the Latino Community
September 19 - November 29
&
Immigration to Integration: The Art of Cristian Gheorghiu. September 19- October 23
The Museum of Ventura County is at 89 South California Street, Ventura. Free admission, except for some events. Museum hours are Friday 11 a.m. to 8 p.m., Tuesday -Thursday, Saturday, Sunday 11 a.m. to 6 p.m. Open Monday, September 7, Labor Day. Beginning Sept 25, the Museum will close on Fridays at 6:00 p.m., except on first Fridays of the month, when it will remain open until 8:00 p.m. For more information, call (805) 653-0323 or go to http://www.venturamuseum.org.
By Gazette Staff Writer — Wednesday, August 12th, 2009
Three Fillmore artists, Luanne Perez, Judy Dressler and Wana Klasen, have entered paintings in Santa Paula Society of the Arts show currently at the Santa Paula Oil Museum, corner of Tenth and Main Streets in Santa Paula. The theme and title of the event is "California Faces and Places". The Show runs from August 2 to September 20, 2009; open Wed. - Sun., 10 – 4pm.
"The Walnut Tree, 100 years old" is a watercolor by Luanne Perez. "Sacred Heart Chapel, Saticoy", "Ventura Coastline" and "Plumas County, Stream" are watercolors and mixed media by Wana Klasen. "Sycamores by the Sespe" and "Northern Coastline" in oil are by Judy Dressler.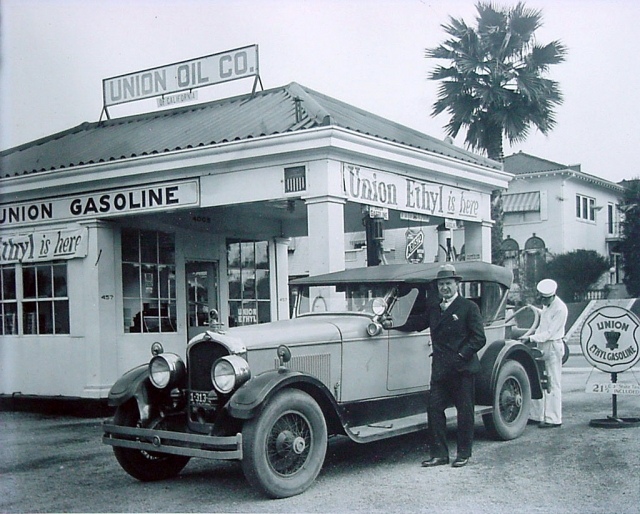 Barney Old Field
Enlarge Photo
By Gazette Staff Writer — Wednesday, August 5th, 2009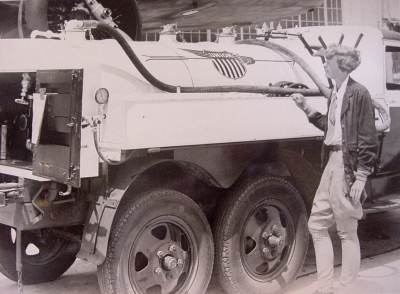 Amelia Earhart
Enlarge Photo
The new photographic exhibition, "Early Travels with Union 76 Gasoline," is on now until Oct 4, 2009 at the City of Santa Paula's California Oil Museum. (805-933-0076, 1001 E. Main St., Santa Paula; 10 AM – 4 PM, Wed – Sun; $4 Adult, $3 Seniors, $1 Children).
Adventure defined travel in the West in the 1920s. Roads were becoming better than passable and filling stations were springing up to serve the needs of motorists. Americans were taking to the air for business, adventure, and travel. Autos and airplanes were breaking speed and distance records. The basic infrastructure of roads, signage, maps, service stations, and airports had been developed, allowing travelers to venture into landscapes they had only seen in magazines. Snapshots of this travel landscape were gathered by Union Oil Company in the 1920s as it supplied fuels to motorists and fliers. These photographs document the exuberant spirit of early travelers as they traveled the West by land and by air.
The photographs in this exhibit were taken by unnamed photographers hired by Union Oil Company of California. The images originally appeared in company publications and advertising, and are now in the collection of the California Oil Museum.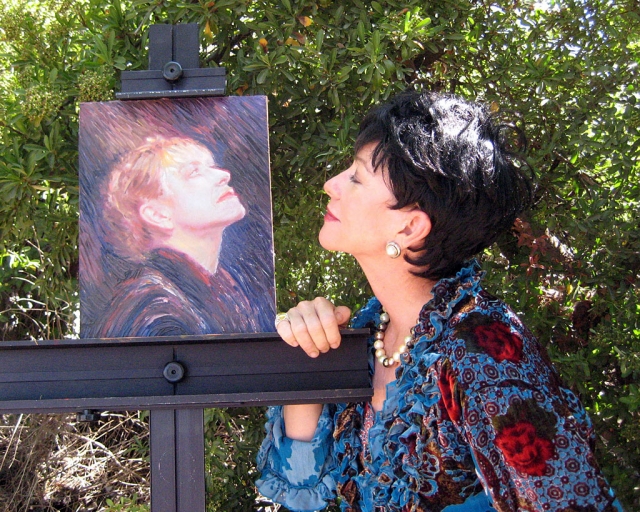 The Swan Queen: Retired prima ballerina, Lenore Hayden-Bigley (Nancy Jane Marie) develops cancer, and dreams of her illustrious past as she contemplates her portrait. Portrait painted by Eugene A. Tkachenko. Photo courtesy Francisca Beach.
Enlarge Photo
By Gazette Staff Writer — Wednesday, August 5th, 2009
"Don't lecture me about the decadence of ballet. At least we had discipline and tradition and beauty. Not like you dabblers in the avant-garde. Trying to shock a public that's bored to tears
"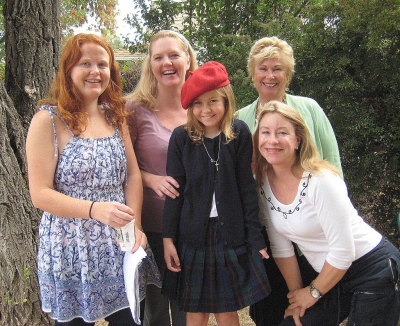 Tales From The Women's Locker Room - "The 'Locker Room' gals take a break from rehearsal." - From left. Rebecca Ridenour, Kimberly Demmary, Leslie Paxton, Nancy Jane Marie with Sarah Kurland-Hill center in red beret. Photo courtesy Francisca Beach.
Enlarge Photo
Tales From The Women's Locker Room, directed by Francisca Beach, is the second production of the newly formed Senga Classic Stage Company – it comprises four short plays featuring fascinating, diverse female characters.
Playwright Frank Canino provides two of the pieces. In The Swan Queen Lenore Hayden-Bigley (played by Nancy Jane Marie), a retired prima ballerina, faces an unknown world A routine check-up reveals a lump in her breast. Her recent marriage to a wealthy banker includes an adult stepson with AIDS and a bad attitude. Sparks fly!
Canino's second piece, Sara Plays Her Game introduces us to Madame Sara Joel's (Leslie Paxton) French class. Madame not only teaches you correct pronunciation but also relates stories from her childhood in Paris, during the Second World War. How did she survive? By learning to play 'The Game'
In May McCreaddie's searing piece, Choices, the life of Jean Fulton, a young Scottish school teacher (played by Kimberly Demmary) is turned upside down when a German company takes over the local engineering works leading to a series of layoffs that decimate her family. She takes extreme action ... with no regrets.
Margaret McSeveney's Dreams Of Glass, introduces us to the delightful trainee clairvoyant Daisi Dickie (Rebecca Ridenour), daughter of a seventh son of a seventh son. She is studying the paranormal through a correspondence course and having a bad day! Numerology can be difficult enough but dealing with the spirit of her interrupting "Da" proves to be even more of a challenge.
Senga Classic Stage Company at The Ojai Valley Grange is the vision of Artistic Director, Francisca Beach. A native Brit and current local Ojai resident, she continues to bring her extensive repertoire of European and American theatre to Ojai and the surrounding communities.
Tales from the Women's Locker Room - August 14th to August 30th (3 weekends only). Fridays and Saturdays at 8:00 PM and Sundays at 7:00 PM. Tickets are $15 ($12 for seniors and students). Ojai Valley Grange, 381 Cruzero St., Ojai. Free parking. For information and reservations, please call 805-646-4885.
By Gazette Staff Writer — Wednesday, August 5th, 2009
Topic of Journal's Newest Issue
Never before published historical photographs of the Ventura County Fair and its Seaside Park location highlight the Journal of Ventura County History's new issue, which explores the beloved county institution and how it was able to survive and thrive.
A subscription to the twice-yearly journal is one of the benefits of Museum of Ventura County membership. Additional copies of The Ventura County Fair edition may be obtained for $7.95 each, by calling the museum's store at (805) 653-0323 ext 24. Quantities are limited.
Using rare photographs and new research about the people involved in the early fairs, the journal traces the Ventura County Fair's evolution since it was first held in 1874. Readers will discover why it was held at Pierpont Bluffs and Hueneme before coming to its present home at Seaside Park, and learn about a plan in the 1970s to move the fair to Camarillo. Journal Editor Patty Colman, a Ventura County native and assistant professor of history at Moorpark College, explains that the journal issue examines community activism during the 1970s, 80s, and 90s, to keep the fair at Seaside Park. The journal also touches on the history of the park, which is located on land donated by the Foster family in 1909. The two Quonset huts that still dominate the park landscape today are airplane hangers installed just after World War II.
Last year the twice-yearly Journal of Ventura County History became a joint venture of the Museum of Ventura County and Moorpark College. Prior to that, the museum's Historical Society published it for 53 years as The Quarterly.
By Gazette Staff Writer — Wednesday, August 5th, 2009
Appears at Gallery 255 from September 10th through October 10th, 2009
VENTURA, CA - The inkspots, Ventura County's only fine art printmaking group, will be exhibiting at Gallery 255 in Ventura, California from September 10 through October 10, 2009. Gallery 255 is located at 255 South Laurel Street in Ventura and is adjacent to Sea Breeze Art Gallery and Studios.
"Off the Plate" will include works of art by: Karen L. Brown, Donna Carver, Judy Gibbs, Virginia Furmanski, Tiger Huang, Lynne LeTourneau, Sandra McCullough, Leslie Plimpton, Betsy Quinn and Monica Wiesblott. Their individual styles are as unique as the artists themselves.
Printmaking is the process of making original artworks by running a prepared surface through a printing press. These works of art are not photographic reproductions of a painting but original works of art in and of them selves. Printmaking techniques fall into four major categories: relief, intaglio, planographic and stencil. Each printmaking technique has its unique qualities. Many of these techniques will be included in "Off the Plate" show: monotype, monoprint, drypoint etching, lithography; solarplate etching, woodcuts, linocuts, and relief work.
"Off the Plate" promises to be an exciting show. For the first time, in addition to their major pieces, "the inkspots of San Buenaventura" will offer a limited edition folio for sale. The folio, entitled the "Directors Series", will include one limited edition print by each the ten artists. Only ten folios were created. The opening reception will be held on Saturday, September 12, 2009 from 5:00 to 9:00 p.m. Gallery Hours are Thursday & Saturday noon to 5 pm, Fridays noon to 8 (1st Friday noon to 9 pm). For further information see www.inkspotsVentura.Blogspot.com or www.seabreezeartgallery.com
About "The inkspots": The inkspots is a Ventura-based artist collective that officially formed in 2007. This eclectic group of printmakers originally met while taking classes at Ventura College and has since come together to work in a collaborative workshop environment to explore, learn, teach, share and inspire each other through the medium of printmaking. Members of the group have shown their collective work in three major shows, and have more than a total of 28 juried shows between them. L.A. Magazine and the Santa Barbara Printmakers Group have written articles about them. Members of the group have collectors throughout the United States and Europe.
By Gazette Staff Writer — Tuesday, August 4th, 2009
SAN RAFAEL, CALIFORNIA — Get ready for the perfect midsummer Festival. In just its 3rd year, The San Rafael Food and Wine Festival has already established itself as one of the North Bay Area's premier events.
Steven Restivo Event Services, LLC and the Historic Falkirk Cultural Center are presenting the 3rd Annual San Rafael Food & Wine Festival on Saturday, August 15, 2009 from 11 AM to 5 PM. The Festival is located on the grounds of the Falkirk Cultural Center in San Rafael, CA.
Festival-goers will enjoy food from area restaurants and sample wines from 25 of the region's outstanding boutique wineries. In addition, there will be a chef demonstration area featuring a number of area restaurants. Admission to the event is free. CONTINUED »