"The Sculptors Eye: Photography Of The Eastern And High Sierras" By Duain Wood At The Buenaventura Gallery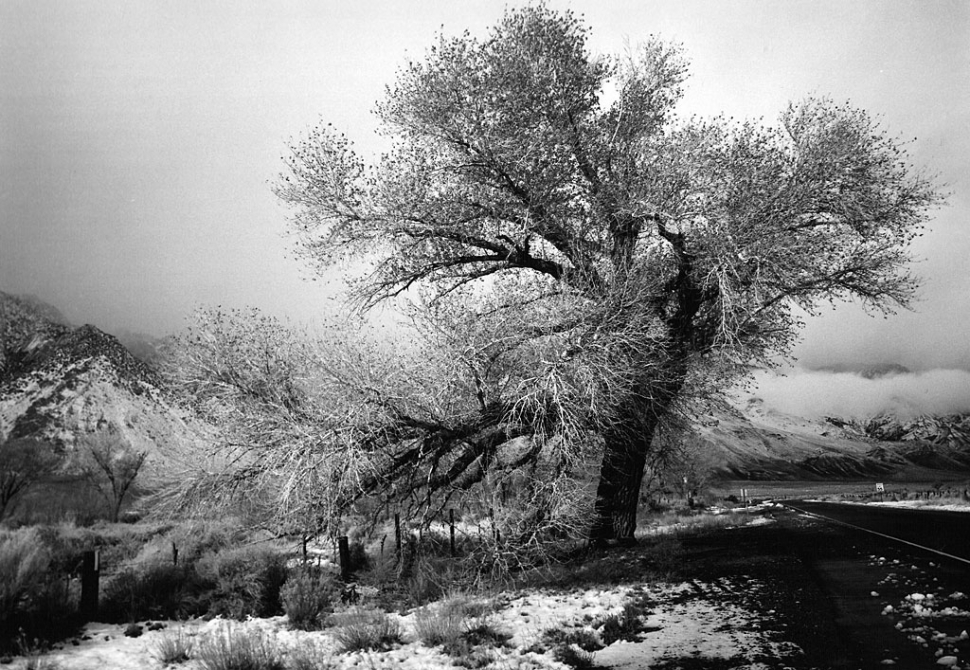 By Gazette Staff Writer — Monday, October 5th, 2009
"The Sculptors Eye: Photography of the Eastern and High Sierras"," a solo exhibit by Duain Wood will be at the Buenaventura Gallery from October 13 – November 7, 2009. A reception for the artist will be held on Saturday, October 17 from 4 – 7 pm.
"The Sculptors Eye…" might seem like an odd name for a photography exhibit, yet Duain Wood's black and white photographs appear to carve out the negative and positive spaces to create the image. When asked why he photographed in black and white, Wood replied, "Black and white is less distracting…you capture the essence of the subject without the distraction of color."
Wood's penchant for remote geographic locations in my photography stems from his love of travel and discovery as well as his passion for geography. He specializes in the capturing wide open spaces on film, which he admires for their "desolate beauty" His photography implies quietness and ruggedness, which is often encountered in remote locations of Sierra Nevada, Death Valley, Mono Lake.
Wood grew up in Ventura and was first exposed to the art of photography at Ventura College. He's studied privately with a number of renowned photographers and has been a part of group shows in various areas of California.
The Buenaventura Gallery is located at 700 E Santa Clara St. in downtown Ventura. Hours are Tues – Friday from noon – 5 pm and Saturday from 11 am to 5 pm. For more information, visit their website at www.BuenaventuraGallery.org. Buenaventura Art Association is celebrating 55 years of great art!