Ventura College Galleries Present the Impact of Objects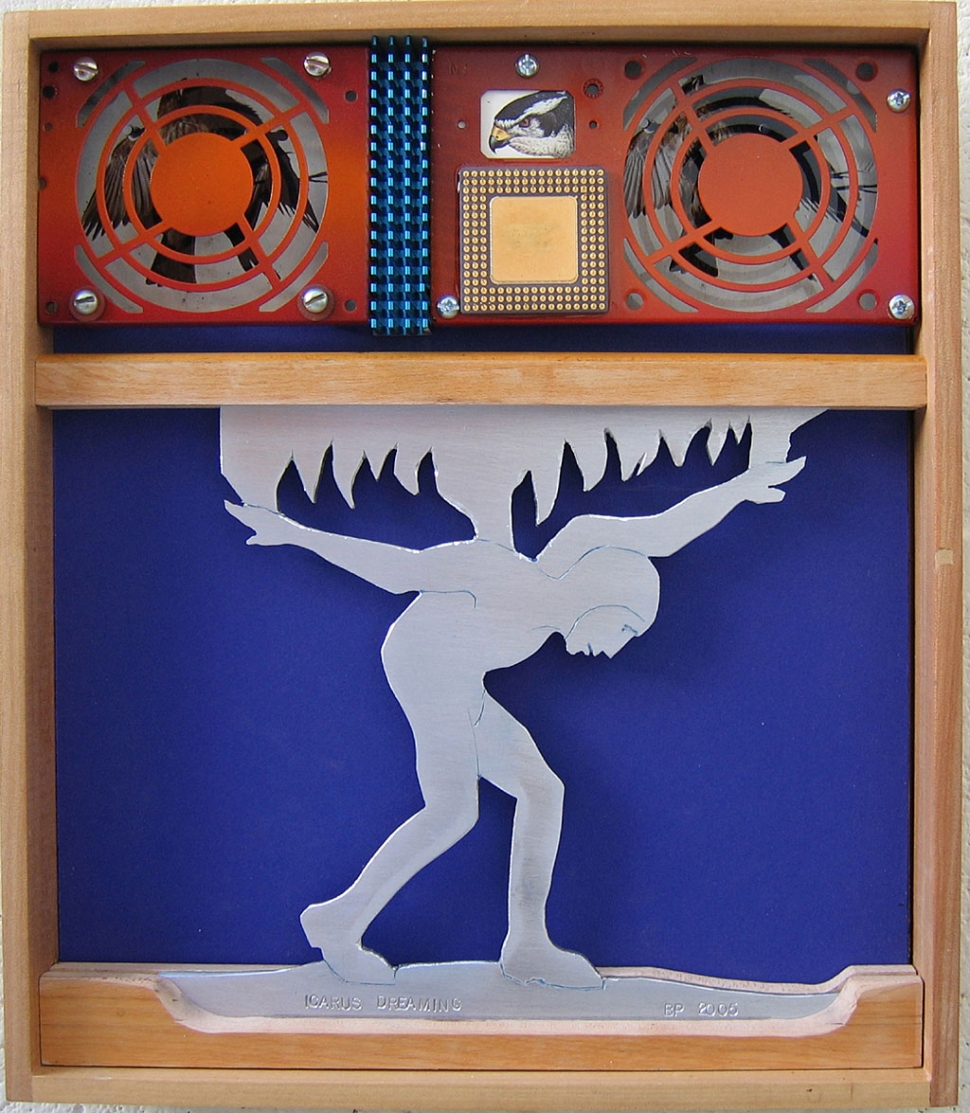 Objects from everyday life, including musical instruments, form the gist of the works in the galleries at Ventura College through November 5. (Above) Privitt's Icarus Dreaming-3.
By Gazette Staff Writer — Tuesday, October 6th, 2009
Exhibit runs October 8 through November 5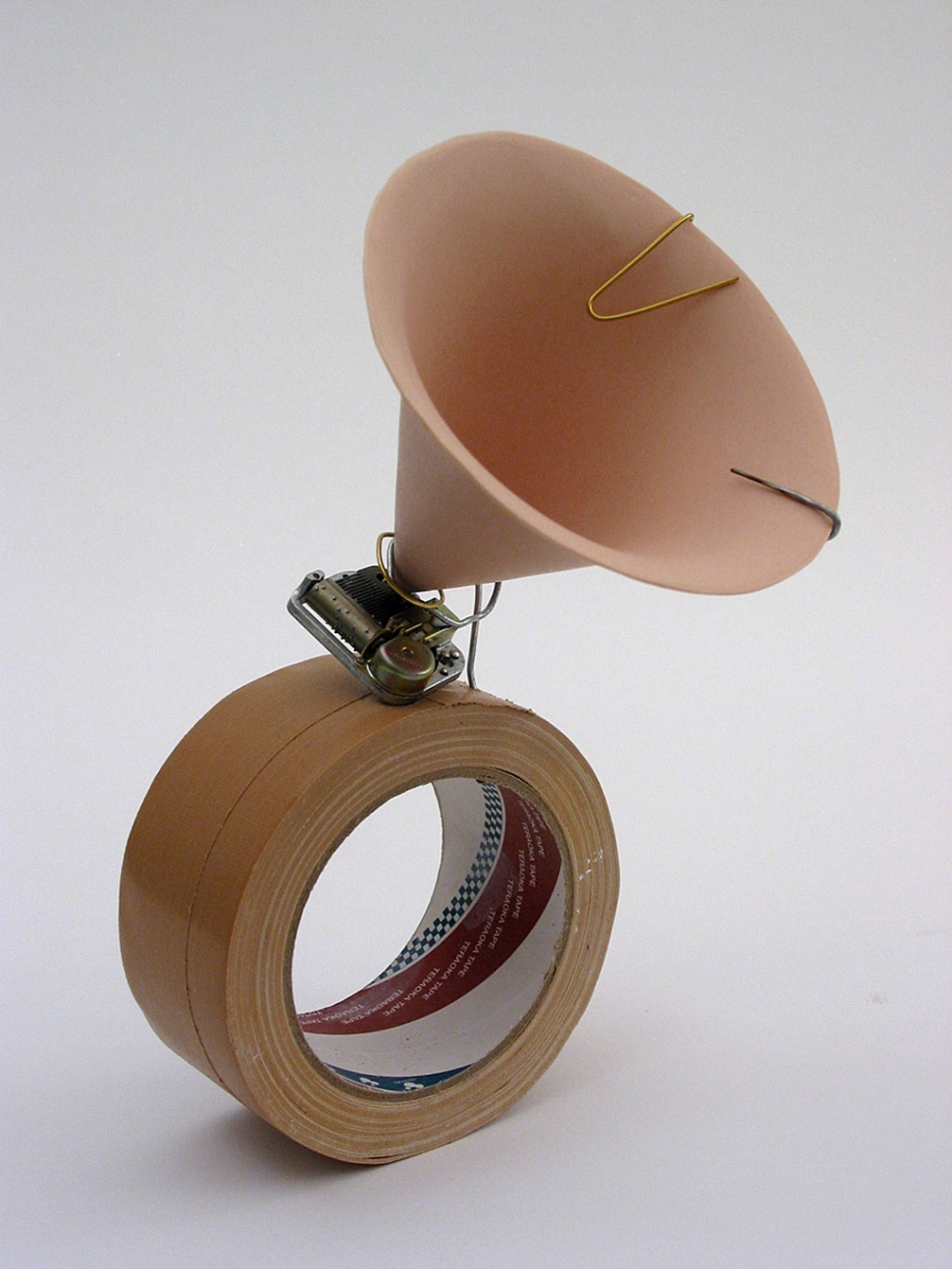 Schustack's Duct Tape Music Box.
Artists' Reception is October 8, Free, 7 pm- 9pm in front of the CRC Building on the Ventura College Campus
VENTURA, CA - Through November 5, the Ventura College Galleries are exhibiting:
In Gallery 2: UnMusical with Julie Schustack: This body of work is an exploration and abstraction of chairs, tables and sound, which investigates ideas that relate to repair, failure, the pathetic, reclamation, the human body, and science. Several pieces involve the use of ceramic forms to amplify the abstracted sounds made by music boxes. These works are not intended to be inventions of musical instruments, but rather reflections of the range of capabilities that we all experience.
In the New Media Gallery: Viewpoints: Existence and the Human Condition with Bob Privitt: Privitt says, "I've found that certain objects when combined with other objects often take on new meanings, and develop a life of their own. I often select objects because of their symbolic value. However, I have found that some symbols – such as the Cross, the Butterfly, and the Apple – often mean different things to different cultures. These apparently contradictory interpretations serve as grist for my creative mill." A nationally recognized artist from Thousand Oaks, Bob Privitt's works feature a variety of two and three-dimensional works that Privitt has assembled from found objects.
Early in his career, Privitt, Professor Emeritus and former director of the Pepperdine University Art Gallery, adopted an artistic Declaration of Independence. This freed him to investigate many themes and ideas through the years, and to avoid control by one central theme or style.
Both galleries are open Monday through Friday, Noon to 4 p.m. Admission is free. Call Gallery Director Kate Martin at 648-8974 or email her at kate@katemartin.com for more information.