Music Concert Series at Ventura College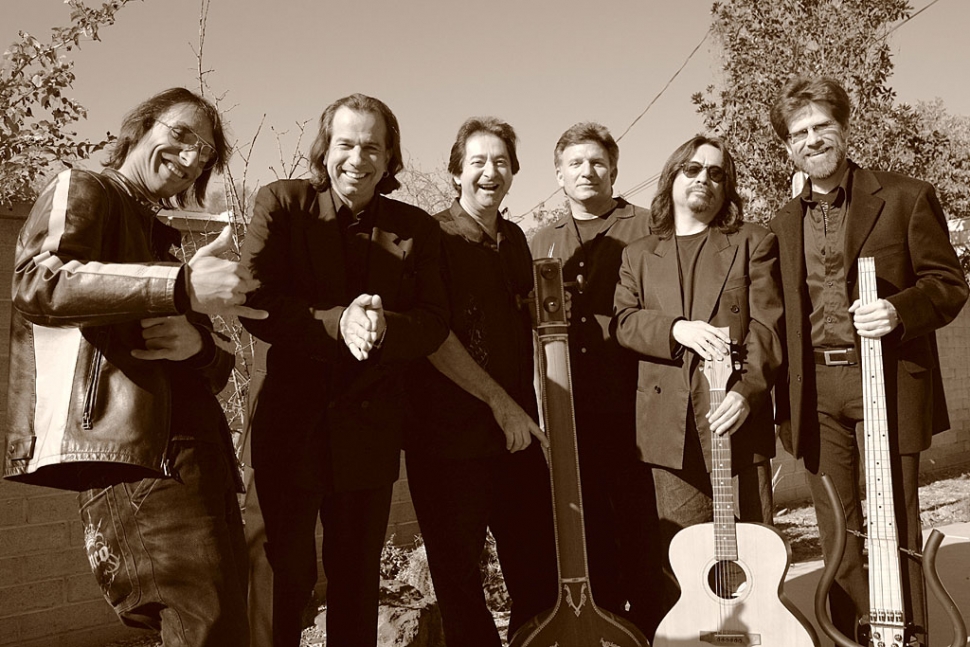 The Cesar Mateus Sextet, fresh from performances in Canada this summer, will bring their sultry Latin jazz to the Ventura College Theatre on October 8, 8 pm.
By Gazette Staff Writer — Thursday, October 1st, 2009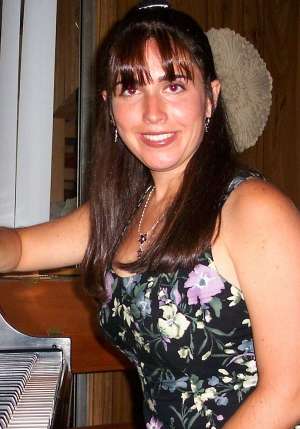 Rosa LoGiudice will perform as part of the Grand Piano Soiree on October 6, 8 pm at the Ventura College Theatre.
VENTURA, CA. - On October 6, 7, 8, and 10, the Ventura College Music Department will host a series of musical events featuring faculty and guest artists. All events will be held at the Ventura College Theatre located at 4700 Loma Vista Road in Ventura. Tickets are $15 for general admission and $5 for students, VC staff, and seniors. There will be something for everyone!
Tuesday, Oct. 6, 8 pm: GRAND PIANO SOIREE: presents an exciting program of world favorites to include works by Albeniz, Chopin, Gottschalk, Haydn, Mendelssohn, Piazzolla and Tinturin. The evening's pianists are:
• Joy Asenas holds a B.F.A. in Piano Performance from California Institute of the Arts. Active in MTAC (Music Teacher's Association of California), Asenas teaches piano in Camarillo and Fillmore. She also enjoys performance, judging piano programs and lecturing.
• Shirley Kalberg Leak has taught private piano lessons for more than 60 years. As a recitalist, Leak has designed a series of programs entitled Evenings of Music, presenting them to intimate gatherings in her Ojai home. Leak also teaches organ and occasionally substitutes as organist and pianist at local churches. She is a member of the MTAC.
• Rosa LoGiudice earned her Bachelor's and Master's degrees in Piano Performance from Hunter College in New York. A resident of Newbury Park, LoGiudice frequently performs as a soloist, accompanist, and chamber musician, is a performing member of the Santa Barbara Music Club, and sings soprano with the Oaks Chamber Singers. She has studied advanced piano and chamber music at UCSB. LoGiudice maintains a private piano teaching studio in Newbury Park and is the staff accompanist in the choral department at Newbury Park High School.
• Noëlle Compinsky Tinturin has performed as soloist, accompanist, in orchestras, and as a chamber music artist throughout North America and Europe. Tinturin continued her musical education at Mt. St. Mary's College, CSUN, and USC. She has been teaching piano since 1969, and has developed many award-winning students at The Tinturin Music Studio. She coaches chamber music ensembles, and has held a faculty position at the Idyllwild School of Music and the Arts. An evaluator for the MTAC Certificate of Merit program, she has recorded three CDs of solo piano music.
Wednesday, Oct. 7, 8 pm: VENTURA PIANO QUINTET (Plus One): will perform Dussek's (1760-1812) Quintet, Opus 41; Mozart's (1756-1791) Oboe Quartet, K. 370 and Schubert's (1797 – 1828) Quintet in A, "The Trout". The musicians are:
• Irving Weinstein, violinist, who has performed with the UCLA Roth Quartet for eleven years, earned his M.A. from DePauw University, Artist Diploma from the L.A. Conservatory, and has served as a Vice Chancellor, L.A. Community College District, an Instrumental music teacher with the Los Angeles Unified School District and L.A. Community College District, and an Academic Vice President with L.A. City College and L.A. Southwest College.
• Delores Walker, violist, who has served thirty-nine years as a music educator in the Oxnard and Hueneme school districts and played for over thirty years in the Ventura County Symphony. A music education major at Northwestern University, she has also been a violist in the Channel Islands Chamber Orchestra and in the Santa Maria Symphony Orchestra for several years.
• Chris Dimond, cellist, has performed with the Fresno Philharmonic Orchestra, the Ventura County Symphony, the Ventura College Orchestra, and the Channel Islands Chamber Orchestra. His ensemble experience includes the Seaside Quartette and the Fiori Musicali. An electronics engineer retired from the Naval Surface Warfare Center, Port Hueneme, Dimond earned his degree in Electrical Engineering from C.S.U. Fresno.
• Igor Stebaev, bassist, currently is the principal bassist both with the Bakersfield Symphony Orchestra and the Santa Maria Philharmonic Orchestra. Originally from Moscow, Stebaev served as Assistant Professor of Music and as head of the String Orchestra at the Gnesin Academy of Music, Moscow, from which he received both his Bachelor's and Master's degrees. He has played in major symphony orchestras including Russian State Symphony, Prague Philharmonic, New York Philharmonic, and San Francisco Symphony Orchestras.
• Joyce Cates, pianist, was the featured pianist in the California Artists' Concert Series and on Los Angeles radio KFAC Concert Series, Los Angeles County Museum. A music major at UCLA, Cates has played over fifty concerts on cruise ships during seven years logging 300,000 nautical miles and captivated audiences in Russia and Egypt playing invitational solo concerts. She has received the Hollywood Bowl Association Certificate of Merit, the Bank of America Music Achievement Award, and recognition from The National Society of Arts and Letters in Washington D.C.
• Bruce Walker, oboist, currently performs with the Channel Islands Chamber Orchestra, Santa Maria Philharmonic Orchestra, and others. A Ph.D. from UCLA, he was the principal oboist with the Ventura County Symphony Orchestra, performed as solo English horn with the Santa Barbara Symphony Orchestra, played oboe and English horn for fifteen years with the Santa Barbara Civic Light Opera.
Thursday, Oct. 8, 8 pm: CESAR MATEUS SEXTET (Latin Jazz): The renowned Cesar Mateus Latin Jazz Sextet includes an all-star cast of internationally recognized musicians. There are a number of concert clips of the Sextet on YouTube, including: http://www.youtube.com/watch?v=uusGfd6nots and http://www.youtube.com/watch?v=k7tXMzSoj1k&feature=related
The band will play from their "Red and White" album released earlier this year, as well as perform new material. On guitars, César Mateus and Brad Rabuchin, on accordion, Frank Petrilli, on bass, Brent Fischer, on sax and clarinet, Robby Elfman, on drums and percussion Sandro Feliciano, and on percussion, Bob Fernandez.
Friday, Oct. 10, 8 pm: CARLOS GONZALES, CLASSICAL GUITAR: During Carlos' studies in the Master's program at CSUN, he had the opportunity to attend master classes with Andres Segovia, Julian Bream, Carlos Barbosa Lima, Alexander Lagoya and John Mills. An instructor at Ventura College, Oxnard College and Thomas Aquinas College, Gonzales has been an inspiration to thousands of guitarist throughout Southern California. A founding member of the now recognized Ventura County Classical Guitar Society, Gonzales has helped the guitar society evolve from a small group of students to hundreds of guitar aficionados, aspiring musicians and professional performers. Carlos remains active in the West Coast as a concert guitarist and teacher.
For additional information, call Alisa Moore at 805-654-6462 or the Ventura College Theatre information line at 805-654-6392.