Museum of Ventura County: 9th Annual Day of the Dead Community Celebration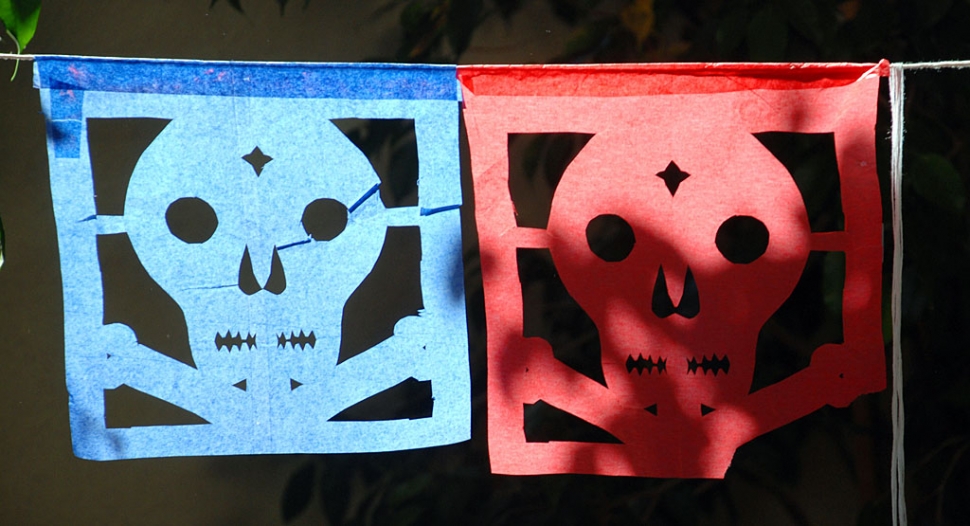 By Gazette Staff Writer — Tuesday, October 13th, 2009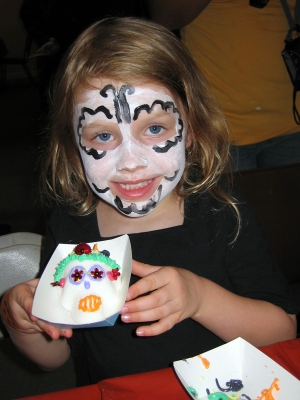 Happy people with skeleton faces, mariachis, folklorico ballerinas, and traditional crafts liven the corner of California and Santa Clara Streets in Ventura, on Sunday, November 1, between 11:00 a.m. and 3:00 p.m. That's when the Museum of Ventura County holds its 9th annual, free Community Celebration in observance of Day of the Dead (Día de los Muertos). This year the museum's most popular event is being held at both their 89 S. California Street location and at the corner park directly across the street.
In the small park, community based Mariachi Costa de Oro and Oxnard College's Ballet Folklorico Mestizo perform, as children and adults transform themselves into skeletons at the face painting booth. The celebration continues across California Street at the museum, where an arch of colorful paper flowers welcomes visitors. Inside, they can try their hand at traditional Day of the Dead crafts, decorating sugar skulls and paper masks, making papel picado banners, papier-mâché butterflies, and paper flowers or skeletons. Ofrendas (altars to honor the dead), created by local artists, schools, and community groups, are also on display through November 8.
Día de los Muertos honors the dead who are said to come back to walk among the living on November 1 and 2. Celebrated in many parts of Mexico and Latin America, Día de los Muertos is now popular in the United States among Latinos and non-Latinos alike. The role of the arts, and creating art that celebrates the memory of those we have lost, is the focus of the Museum of Ventura County's event.
Traditionally, colorful ofrendas are built to honor departed relatives and friends, and include objects they enjoyed in their lifetimes. Humorous skulls (calaveras), and skeletons blithely going about worldly business, are the dominant symbols of the holiday. Día de los Muertos has roots in pre-Columbian as well as Spanish religious beliefs.