By Gazette Staff Writer — Tuesday, October 20th, 2009
The Museum of Ventura County is now accepting entries for Becoming Art At The Seams, a juried exhibition of both contemporary and art quilts, running March 13 through May 31, 2010. The application deadline is January 2, 2010. To download requirements and entry form, go to the home page of the museum website at www.venturamuseum.org. Entry is open only to residents of Los Angeles, San Luis Obispo, Santa Barbara, and Ventura counties.
The museum is looking for quilts that are innovative and original in design, and are a personal expression of the artist. Submitted quilts must have been completed after January 1, 2007.
The Museum of Ventura County is at 89 South California Street in downtown Ventura. The museum is open Tuesday through Sunday from 11 a.m. to 6 p.m. Free admission, except for some events. For general museum information, please go to http://www.venturamuseum.org or call (805) 653-0323.
By Gazette Staff Writer — Tuesday, October 20th, 2009
The 25th Annual Ojai Peddler's Fair is being held from 9am-4pm, Saturday and Sunday, November 14 & 15, 2009. Located in the Chaparral Auditorium at 414 E. Ojai Ave., in downtown Ojai CA. Parking is free in the adjacent Municipal parking lot, and admission is always free.
Held rain or shine, the Peddler's Fair is chock-full of quality antiques, collectibles, handcrafts and international crafts.
This is a benefit for the Mira Monte PTO.
Vendors are sought.
For more information, please contact Pat at 805-964-8915.
By Gazette Staff Writer — Tuesday, October 20th, 2009
This winter the Museum of Ventura County presents The Magical Realism of the Americans: The Art of Master Painter Omar d'León. Paintings by this internationally recognized artist, one of the most renowned Nicaraguan painters of the last 50 years, are on exhibition from December 11, 2009 through February 28, 2010. The exhibit includes several of d'León's recent works which have never been shown. An artist's reception open to the public is on Thursday, December 10, from 5:00-7:00 p.m., at the museum's 89 S. California Street location in Ventura.
The artist is known for his light reflecting colors and surface textures, created by crosshatch scoring through pigment and wax sometimes more then 20 layers deep. The exhibition includes photographs of this process, as well as d'León's tools and sketchbooks.
A Camarillo resident for more than 20 years, d'León experienced beauty and abundance as well as violence and loss in his native country. Studying at the Escuela Nacional de Bellas Artes in Nicaragua, he combined an Impressionistic use of light and color with the magical realism traditions of Central America, which earned him critical acclaim at an early age.
In 1970 d'León founded Museo-Galeria 904, but Nicaragua's massive earthquake of 1972 destroyed much of the museum, and many of d'León's paintings were destroyed or looted. Several years later, he and his sister's family were forced to flee after beatings and death threats from the Sandinistas. Despite being able to take only a few of his paintings with him, d'León has since created a new and prolific body of work. Today his pieces are in the collections of the Museum of Latin American Contemporary Art in Washington, D.C., the Ponce Museum of Art in Puerto Rico, the Chicago Art Institute, the Cuevas Museum in Mexico City, and the Museum of Latin American Art in Long Beach, California, among other collections.
The Museum of Ventura County is located at 89 S. California Street, open 11:00 a.m. – 6:00 p.m. Tuesday through Sunday, with free admission to most events. For more information, go to www.venturamuseum.org or call 805-653-0323.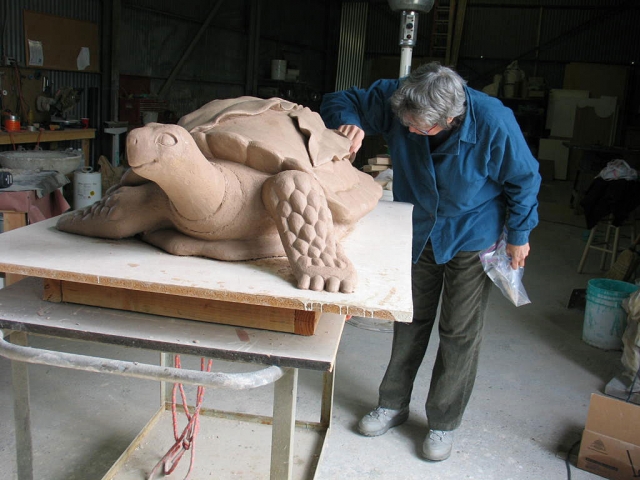 Toth checking clay model for turtle sculpture.
Enlarge Photo
By Gazette Staff Writer — Tuesday, October 20th, 2009
A life-size bronze turtle by Ojai sculptor Myra Toth, slated for installation in the Museum of Ventura County's planned Children's Garden, is on preview exhibit Nov 13 through November 29, at the Museum's temporary site at 89 S. California Street in downtown Ventura.
A gift to the museum and the children of Ventura County by Howard Boroughs, the commissioned sculpture was inspired by his interest in the creation stories of Northwest Coastal American Indian culture, which tell of their people coming forth as children from a giant clamshell. Toth's sculpture uses the turtle, seen in many cultures as a symbol of good luck, long life, and wisdom, as the mother from whom life emerges. She fashioned each child in the sculpture to represent the various positive qualities of human character. The exhibition will include pictures and explanations about how the piece was conceived, then created in clay and later cast in bronze.
When the Museum's second phase of construction is completed in 2011, CONTINUED »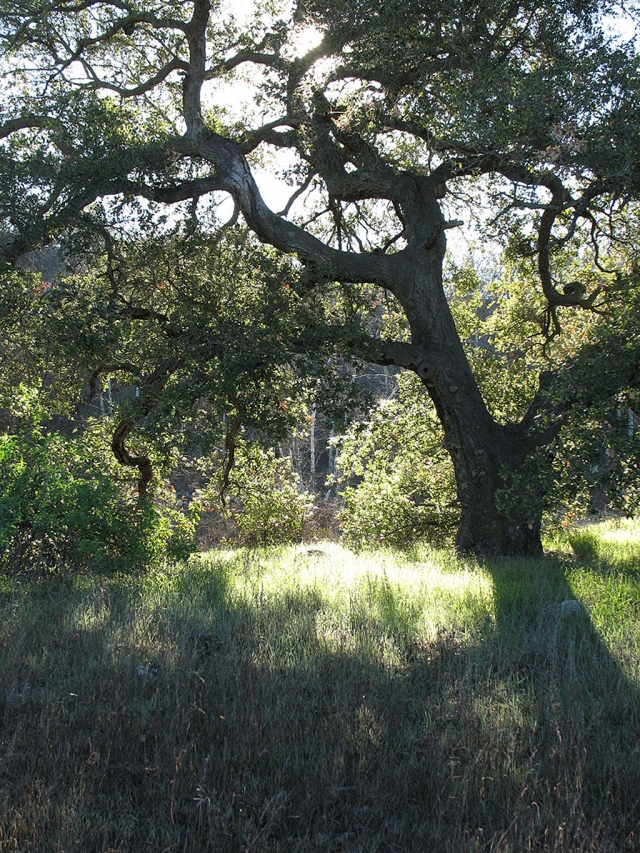 Oak by Myrna Cambianica, Ojai Valley Museum.
Enlarge Photo
By Gazette Staff Writer — Tuesday, October 20th, 2009
OJAI GOES NATIVE! Popular Native Plant Sale – An Ecological Happening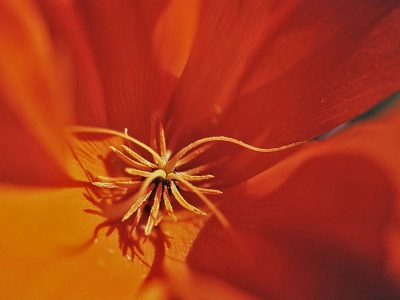 California Poppy by Myrna Cambianica, Ojai Valley Museum.
Enlarge Photo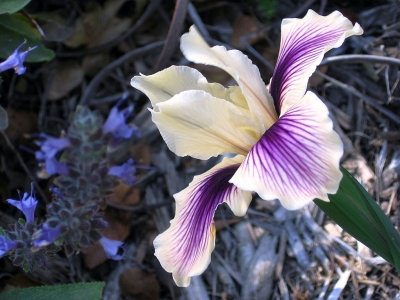 Iris Douglasiana Hybrid by Sally Hoover.
Enlarge Photo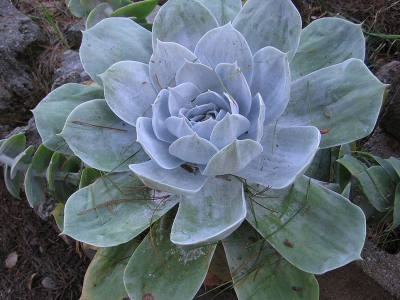 Chalk Dudleya by Sally Hoover.
Enlarge Photo
CONTRIBUTOR/WRITER: DIANA KELLY
Perfect timing! Just when we're trying to use less water, the Ojai Valley Museum's Native Plant Sale makes it easy to add drought tolerant, eye-catching plants to our gardens. From 10 am until 2 pm on Saturday, October 24, the back patio of the museum will become a nursery, supplied with all manner of easy-to-grow-and-maintain plants. Two Ojai growers, Lawrence Nicklin of Plantasia Landscaping and Scott Smith of Euterpe Farms will be bringing a wide selection of plants.
Museum native plant sales have virtually sold out every time, with customers eager to add different varieties and textures to their landscapes and patios. Most of the plants are native to Ojai, with its own microclimate, and the rest are California natives selected to do well here. They are low water users, and they grow happily in Ojai soil. This is landscaping at its easiest. Hearty natives develop and flourish in our climate and soil. They are attractive to native butterflies, bees, hummingbirds and other birds, and bring much activity to your garden.
Smith and Nicklin will be on hand to give instruction and ideas. Shoppers can mingle with other experts and plant enthusiasts and find out what they are doing with native plants in their gardens. Many people attend this event, as it is the pre-eminent native plant sale in the valley. Adding to the mix of information and know-how, the California Native Plant Society will provide advice and handouts at their table. Need pots? Coast to Coast Hardware will be selling them in the patio area.
At 10:30 am, Tom Bostrom will speak about CONTINUED »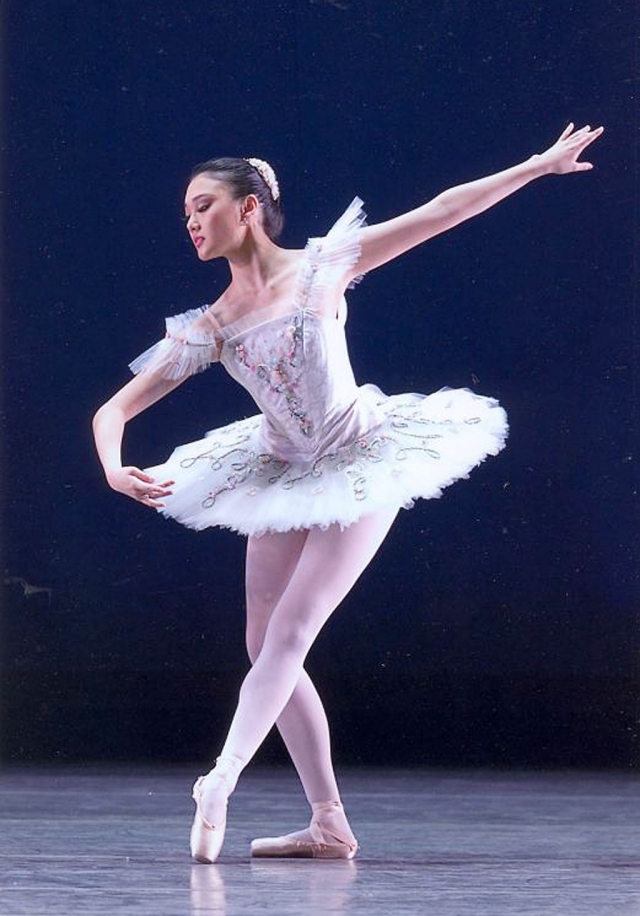 Jennifer Whalen
Enlarge Photo
By Gazette Staff Writer — Monday, October 19th, 2009
Two return engagements: Jennifer Whalen returns to dance for her hometown and Australian dance sensation Aaron Smyth stars in his second Ventura County Ballet Company production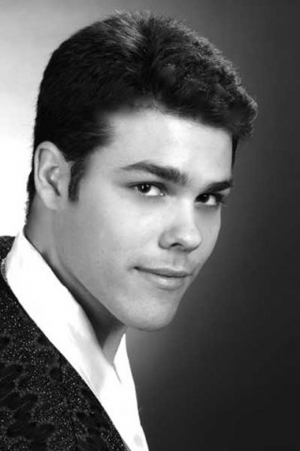 Aaron Smyth
Just in time for the holiday season, the Ventura County Ballet Company (VCBC) will showcase its full, upscale production of "The Nutcracker," at 2 and 7 p.m. Nov. 21 and 2 p.m. Nov. 22 at the Oxnard Performing Arts and Convention Center, 800 Hobson Way in Oxnard.
A first-class cast of 135 dancers from Camarillo, Ojai, Santa Paula, Somis, Fillmore, and Ventura as well as professional dancers from around the world will gather on stage to present the ballet. VCBC pre-professionals from Ballet Academy Ventura, the official school of the VCBC, also will dance various roles.
Ventura resident Catalina Biggerstaff, 15, who has been dancing with VCBC since the age of three, was awarded the much sought-after role of "Clara," a main character of the ballet.
"Catalina is extremely thrilled and honored to play Clara and has been hoping to for several years now," said Gina Biggerstaff, mother "She feels honored to have been chosen for such an important role. She's very excited and can't wait till the shows. I will also ask Cat after school today if she would like to add anything to this.
The ballet will additionally be brought to life by an Australian Aaron Smyth as "The Prince" and Ventura native Jennifer Whalen dancing the role of "Dream Clara."
Live from New York means CONTINUED »
By Gazette Staff Writer — Tuesday, October 13th, 2009
Two nights, over 45 films from 11 schools make this year's Student Digi Film Festival a big event.
The films include entries from colleges, high schools and community groups. This year, Oxnard College, Moorpark College and CSU Northridge will be represented in the college division. In the High School Division, Hueneme High School, Oxnard High School, Pacifica High School, Foothill Technology High School, Barrio Productions, CAPS TV and Breakthrough Youth for Success Youth / El Concilio de Condado de Ventura have films being screened, as well as films from the Oxnard Police Activities League (P.A.L.) in the Community Division.
The Oxnard Student Digi Film Festival will take place Friday and Saturday evenings October 17th and 18th at 7pm at the Plaza 14 Cinema in downtown Oxnard. Tickets for screenings are $5.
Awards will be presented following Saturday's screenings. A reception follows.
The Oxnard Student Digital Film Festival is sponsored by Oxnard College and the City of Oxnard.
For more information about the festival, go to studentdigifilmfest.org, contact Kitty Merrill at Oxnard College Television, 986-5817 or email octvfilmfest@gmail.com
By Gazette Staff Writer — Tuesday, October 13th, 2009
WHAT: Entertainment Industry Lecture Series
WHEN: 8 to 9:50 p.m., Wed. Oct. 14, 2009
WHERE: CSU Channel Islands, One University Drive, Camarillo, Aliso Hall, Room 150
DETAILS: Celebrity singer, songwriter, and actress, LeAnn Rimes, will be a guest speaker at CSU Channel Islands' lecture series on the Entertainment Industry. The lecture series features successful and prominent professionals in the areas of film, music, animation, video gaming, and television. Additional guest speakers for the Oct. 14 lecture includes Mark Hartley, Music Manager, Fitzgerald Hartley Co. (clients include Brad Paisley and LeAnn Rimes); Budd Carr, Film Music Supervisor, Picture Tunes Music; Gayle Holcomb, Sr. VP, William Morris Endeavor; and Ken Caillat, Music Producer.
By Gazette Staff Writer — Tuesday, October 13th, 2009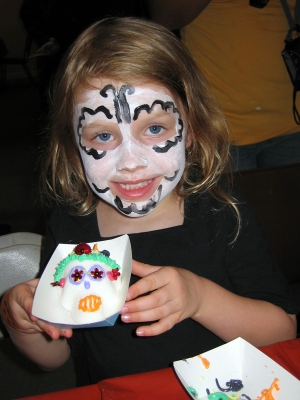 Happy people with skeleton faces, mariachis, folklorico ballerinas, and traditional crafts liven the corner of California and Santa Clara Streets in Ventura, on Sunday, November 1, between 11:00 a.m. and 3:00 p.m. That's when the Museum of Ventura County holds its 9th annual, free Community Celebration in observance of Day of the Dead (Día de los Muertos). This year the museum's most popular event is being held at both their 89 S. California Street location and at the corner park directly across the street.
In the small park, community based Mariachi Costa de Oro and Oxnard College's Ballet Folklorico Mestizo perform, as children and adults transform themselves into skeletons at the face painting booth. The celebration continues across California Street at the museum, where an arch of colorful paper flowers welcomes visitors. Inside, they can try their hand at traditional Day of the Dead crafts, decorating sugar skulls and paper masks, making papel picado banners, papier-mâché butterflies, and paper flowers or skeletons. Ofrendas (altars to honor the dead), created by local artists, schools, and community groups, are also on display through November 8.
Día de los Muertos honors the dead who are said to come back to walk among the living on November 1 and 2. Celebrated in many parts of Mexico and Latin America, Día de los Muertos is now popular in the United States among Latinos and non-Latinos alike. The role of the arts, and creating art that celebrates the memory of those we have lost, is the focus of the Museum of Ventura County's event.
Traditionally, colorful ofrendas are built to honor departed relatives and friends, and include objects they enjoyed in their lifetimes. Humorous skulls (calaveras), and skeletons blithely going about worldly business, are the dominant symbols of the holiday. DĂ­a de los Muertos has roots in pre-Columbian as well as Spanish religious beliefs.
Brat with Spicy Peppers: Paul Sun Photos for WurstkĂĽche
Enlarge Photo
By Gazette Staff Writer — Thursday, October 8th, 2009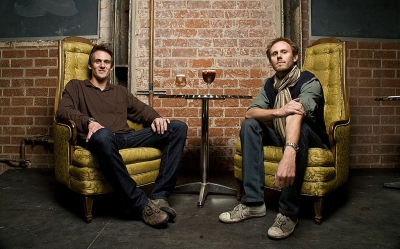 Tyler Wilson and Joseph Pitruzzelli: Paul Sun Photos for WurstkĂĽche
Enlarge Photo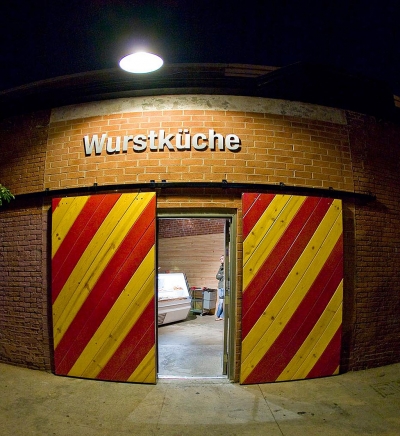 WurstkĂĽche: Paul Sun Photos for WurstkĂĽche
Enlarge Photo
The Ojai Valley Museum will celebrate Ojai Day in a big way with the opening of its second annual juried exhibition - "Ojai Celebrates Art" AND an Octoberfest German benefit lunch inspired by Wurstküche Restaurant, an ultra-popular Los Angeles eatery, both on October 17. Want to say it correctly? It's Verst Kooka, and means Sausage Kitchen.
Ojai Celebrates Art features art pieces by forty artists from Ojai, Ventura, Santa Paula, Moorpark and Santa Barbara. Mediums included are ceramics, furniture, photography, painting, pastel and mixed media. Each piece must show a visual connection to the Ojai Valley, its people, history or natural environment. Roger Conrad and Fred Kidder are the curators. The Ojai-themed exhibit follows on the heels of the extremely successful Sergio Aragonés one-man show.
Happily, the museum is offering free admission on October 17. Open from 10 am to 5 pm, viewers can see the new exhibit in the gallery as well as the permanent museum collection. Judges are Alice Matzkin, Richard Matzkin and Joseph Sohm. The winning artists will be announced at 4 pm and will receive cash prizes sponsored by Frank and Lynn Kirk (First Prize), John and Ginger Wilson (Second Prize), and Tony and Barbara Hirsch (Third Prize). All works will be for sale, with a portion of the proceeds donated to the museum.
Bratwurst, German and Belgian beers, and soft drinks will be served from 11 am until 4 pm. Seating will be at traditional long tables in the museum's back patio. Children are welcome. Profits from this event will benefit the Ojai Valley Museum operating budget.
The WurstkĂĽche, "an exotic sausage grill," opened in CONTINUED »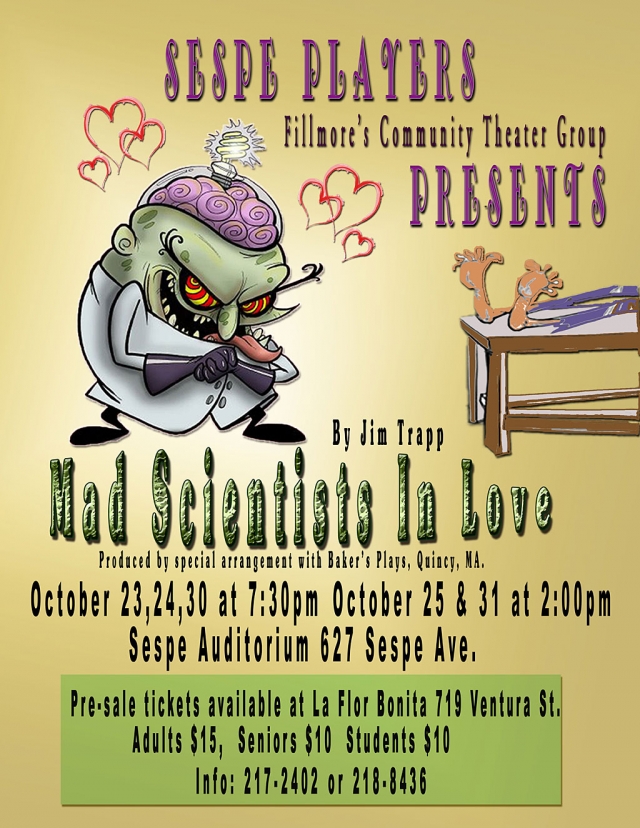 Sespe Players production of Mad Scientists in Love.
Enlarge Photo
By Gazette Staff Writer — Wednesday, October 7th, 2009
Come experience live theater with Sespe Players production of Mad Scientists in Love by Jim Trapp produced with special arrangement with Baker's Plays, Quincy MA.
Our first ever Halloween production! Come out to Sespe Auditorium 627 Sespe Ave. Fillmore and see if the Mad Scientist gets the girl of his dreams or if his creations take over the world in this very funny comedy.
Production dates are October 23, 24, 30 at 7:30PM, and October 25, & 31 at 2:00PM.
For our Halloween matinee, any children ages 5-13 in costume will be admitted free of charge and be able to participate in a costume parade during intermission.
Pre-sale Tickets are availabe at LaFlour Bonita The Pretty Flower Shop located at 719 Ventura Street Fillmore CA. Adults $15.00, Seniors and Students $10.00.
Come to Fillmore for some live theatrical entertainment and fun. See you the show!
By Gazette Staff Writer — Tuesday, October 6th, 2009
Oxnard College Marine Education & Aquarium hosts Halloween fun day
Oxnard College Marine Education & Aquarium at Channel Islands Harbor holds the 4th Annual Halloween Under the Sea 1 – 5 p.m. October 25 at Fisherman's Wharf, 3810 West Channel Islands Blvd. The outdoor festival is free and open to the public.
There will be a children's costume parade, pumpkin decorating, face painting, trick or treat candy, games and prizes.
For more information about the 4th Annual Halloween Under the Sea, call the Oxnard College Marine Education Center & Aquarium at (805) 985-9801.
Jonathan Tang
Enlarge Photo
By Gazette Staff Writer — Tuesday, October 6th, 2009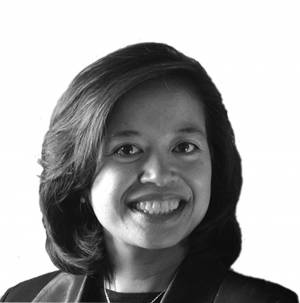 Miriam Arichea
VENTURA, CA - Celebrating Mendelssohn's 200th anniversary, the Ventura College Symphony Orchestra gives its first concert of the season on Saturday, Oct. 24 at 8 p.m. at the Ventura College Theatre. Featured are Miriam Arichea, noted virtuoso pianist from Ventura, and Jonathan Tang, who at 13 won the Ventura County Violin Competition. Tickets are $10 general and $5 for students, staff and seniors. They are available at the door of the Ventura College Theatre on the evening of the concert.
Miriam Arichea's appearance with the Symphony is always a highpoint. Her energy and brilliance are displayed in Mendelssohn's Second Piano Concerto. Mendelssohn, one of music's most impressive child prodigies, established himself as a great master. His music is tuneful and vivacious usually becoming a brilliant showpiece. Most would be surprised to learn his most famous piece is the Wedding March.
Jonathan Tang, 14, attends Medea Creek Middle School. He likes technology, computers, and biology and takes a high school art class, while being an honor roll student. He plays sports and is a fan of the Lakers and the Dodgers. Jonathan sings and dances international music. Jonathan sits first stand in second violins in the Conejo Youth Orchestra. When he won the Henry Schwab Ventura County Violin Competition, it was his first time soloing with an orchestra. Formerly, he studied with Shu Wei Luibut. Now he studies with Dianne Ramon, noted violinist and teacher of Thousand Oaks. Jonathan is playing the exciting Wieniawski Violin Concerto No. 2.
The Orchestra is featured in Mendelssohn's Fourth Symphony, nick-named the Italian Symphony. His impressions of Italy resulted in a grand musical landscape requiring all the color and power of a full symphony orchestra. Completing the program is an upbeat, contemporary work by Daniels called Contending, plus a Jane Eyre Fantasy by Rush.
The public is invited to attend. For additional information, please contact Dr. E. Burns Taft, Professor of Music, 805-654-6400 ext. 3210, or Alisa Sparkia Moore, Esq., Public Information Officer, 654-6462, asmoore@vcccd.edu.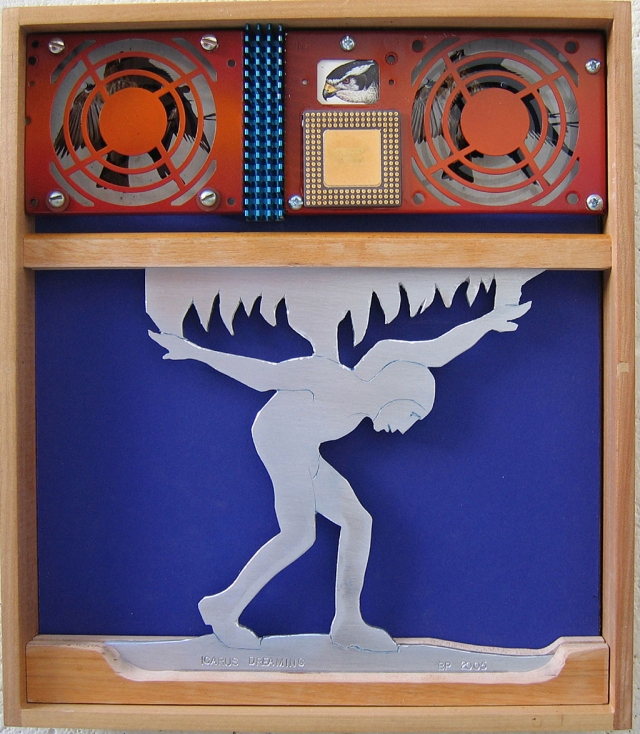 Objects from everyday life, including musical instruments, form the gist of the works in the galleries at Ventura College through November 5. (Above) Privitt's Icarus Dreaming-3.
Enlarge Photo
By Gazette Staff Writer — Tuesday, October 6th, 2009
Exhibit runs October 8 through November 5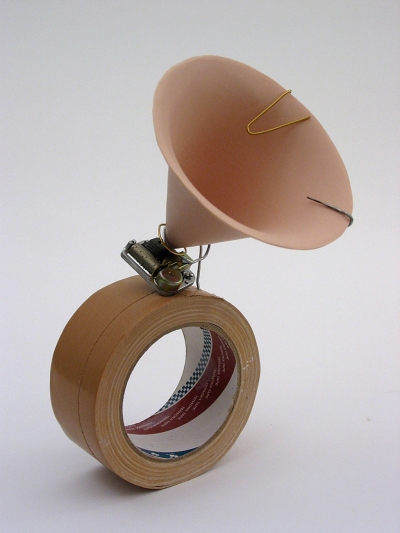 Schustack's Duct Tape Music Box.
Enlarge Photo
Artists' Reception is October 8, Free, 7 pm- 9pm in front of the CRC Building on the Ventura College Campus
VENTURA, CA - Through November 5, the Ventura College Galleries are exhibiting:
In Gallery 2: UnMusical with Julie Schustack: This body of work is an exploration and abstraction of chairs, tables and sound, which investigates ideas that relate to repair, failure, the pathetic, reclamation, the human body, and science. Several pieces involve the use of ceramic forms to amplify the abstracted sounds made by music boxes. These works are not intended to be inventions of musical instruments, but rather reflections of the range of capabilities that we all experience.
In the New Media Gallery: Viewpoints: Existence and the Human Condition with Bob Privitt: Privitt says, "I've found that certain objects when combined with other objects often take on new meanings, and develop a life of their own. I often select objects because of their symbolic value. However, I have found that some symbols – such as the Cross, the Butterfly, and the Apple – often mean different things to different cultures. These apparently contradictory interpretations serve as grist for my creative mill." A nationally recognized artist from Thousand Oaks, Bob Privitt's works feature a variety of two and three-dimensional works that Privitt has assembled from found objects.
Early in his career, Privitt, Professor Emeritus and former director of the Pepperdine University Art Gallery, adopted an artistic Declaration of Independence. This freed him to investigate many themes and ideas through the years, and to avoid control by one central theme or style.
Both galleries are open Monday through Friday, Noon to 4 p.m. Admission is free. Call Gallery Director Kate Martin at 648-8974 or email her at kate@katemartin.com for more information.
By Gazette Staff Writer — Monday, October 5th, 2009
Altars of Memory, created by local community groups, schools and artists, celebrate the lives of the departed October 27 through November 6 at the Museum of Ventura County.
Visitors to the museum during October are also invited to honor a loved one by inscribing a paper memorial butterfly, available for free in the Museum Store. Visitors' butterflies will be included in a group installation display. During the museum's 9th Annual free Day of the Dead ( Día de los Muertos) Community Celebration on Sunday, November 1 from 11:00 a.m. to 3:00 p.m., there will be a butterfly making area and those participants can also add their winged creations to the display.
The exhibition includes: Masks to Wear While Playing Hide & Seek With Death, by third grade students at Sheridan Way Elementary School in Ventura; an altar in remembrance of extinct animals, by the Boys and Girls Club of Greater Oxnard and Port Hueneme; an altar honoring las muertas de Juarez (The Dead Women of Juaréz), by Maribel Hernandez in collaboration with Adriana M. Mendoza; Ofrenda Para Los Seres Queridos de Mi Alma, by professional altar maker Ofelia Esparza; an altar honoring fallen soldiers; an altar in memory of family advocate Mary Sullivan, by friend Beverlee Park-Sherbo; an altar for Adriane Miller, created by her mother, Museum Docent Alice Braun.
Ofrendas not only honor the dead but traditionally provide some of their favorite things to enjoy when they CONTINUED »
By Gazette Staff Writer — Monday, October 5th, 2009
October 24 & 25 - 60 exhibits and performances smARTen up Ventura's Downtown Cultural District
Ventura's Harvest ArtWalk takes place Oct. 24 and 25. The free, self-guided weekend walking tour showcases 200 established and emerging artists and performers at more than 60 galleries, events and eclectic gallery-for-a day venues in Ventura's Downtown Cultural District, Midtown and Westside, just steps from the beach and pier. Multicultural performances, a variety of children's activities and a free shuttle bus connect venue restaurants,
salons, antique shops, boutiques and cafes. A free shuttle bus runs continuously throughout the event connecting downtown and venues on the Avenue.
ArtWalk Featured Artist Bijian Fan will be showing his intricate, three-dimensional paper sculptures at the San Buenaventura Artists' Union Gallery (330 S. California St.). The Beijing-born artist uses two-dimensional materials and unconventional techniques to create light and airy sculptures that have earned numerous awards and been shown nationwide as well as at the Olympic Cultural Festival during the Beijing Olympics.
Other Harvest ArtWalk highlights include:
· 6th Annual DĂ­a de los Muertos (Day of the Dead) celebration at CONTINUED »
By Gazette Staff Writer — Monday, October 5th, 2009
The Thousand Oaks Arts Commission will host a visual arts show entitled ENCORE from October 6-28, 2009 at the Thousand Oaks Community Gallery, 2331-A Borchard Road, Newbury Park. Gallery hours are Tuesday through Saturday from 11 a.m. to 5 p.m., and the Gallery phone number is (805) 498-4390.
ENCORE will feature works of artists who participated in the 6th Annual Thousand Oaks Arts Festival which recently showcased over sixty local fine artists at the Thousand Oaks Civic Arts Plaza and The Lakes. Several featured artists will provide demonstrations: October 6-8, Bruce Hamilton; October 8-11, digital artists Julie and Craig Morton; and October 13-15, Ron Sousa with his "Memories of the South Pacific".
For additional information, visit www.toartsfestival.com.
By Gazette Staff Writer — Monday, October 5th, 2009
"The Sculptors Eye: Photography of the Eastern and High Sierras"," a solo exhibit by Duain Wood will be at the Buenaventura Gallery from October 13 – November 7, 2009. A reception for the artist will be held on Saturday, October 17 from 4 – 7 pm.
"The Sculptors Eye…" might seem like an odd name for a photography exhibit, yet Duain Wood's black and white photographs appear to carve out the negative and positive spaces to create the image. When asked why he photographed in black and white, Wood replied, "Black and white is less distracting…you capture the essence of the subject without the distraction of color."
Wood's penchant for remote geographic locations in my photography stems from his love of travel and discovery as well as his passion for geography. He specializes in the capturing wide open spaces on film, which he admires for their "desolate beauty" His photography implies quietness and ruggedness, which is often encountered in remote locations of Sierra Nevada, Death Valley, Mono Lake.
Wood grew up in Ventura and was first exposed to the art of photography at Ventura College. He's studied privately with a number of renowned photographers and has been a part of group shows in various areas of California.
The Buenaventura Gallery is located at 700 E Santa Clara St. in downtown Ventura. Hours are Tues – Friday from noon – 5 pm and Saturday from 11 am to 5 pm. For more information, visit their website at www.BuenaventuraGallery.org. Buenaventura Art Association is celebrating 55 years of great art!
By Gazette Staff Writer — Thursday, October 1st, 2009
Well Known Chicana Poet and Novelist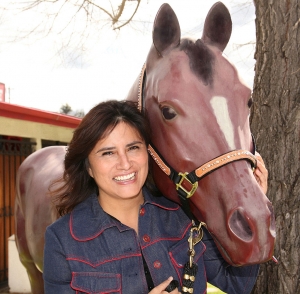 VENTURA, CA. - Renowned Chicana writer Michele Serros has produced several outstanding works of literature and poetry. Her most popular are Chicana Falsa, Honey Blonde Chica, and How to be a Chicana Role Model. Her latest work is a young adult novel, Scandalosa. Ms. Serros will speak at Ventura College on writing and culture on Wednesday, October 14 from 7 pm to 8 pm in Guthrie Hall. Admission and parking are free. Attendees must park in student parking.
Named by Newsweek as "one of the top young women to watch for in the new century," Serros has been a featured contributor for the Los Angeles Times' children's fiction section and a commentator for National Public Radio (Morning Edition, Weekend All Things Considered, Anthem, Along for the Ride, Latino USA). In addition to being an award-winning poet, Michele has read her poems to stadium crowds of 25,000+ for Lollapalooza, recorded Selected Stories from Chicana Falsa for Mercury Records, and was selected by the Poetry Society of America to have her poetry placed on MTA buses throughout Los Angeles County.
Originally from Oxnard, Michele was a community college student, having attended both Ventura College and Santa Monica City College. She was still a student at SMCC when her first book of poetry and short stories, Chicana Falsa and other stories of Death, Identity and Oxnard, was published. When the original publisher of Chicana Falsa went out of business, Michele continued to sell copies from her garage. In 1998, Riverhead Books reissued Chicana Falsa and as well as Serros' collection of fiction, How to be a Chicana Role Model . The latter instantly became a Los Angeles Times Best Seller and both publications are currently used as required reading in U.S. high schools and universities. In 2002, Michele wrote for the ABC television sitcom, The George Lopez Show. "An opportunity," she says, "that hopefully with my contribution opens the door for a wider representation of Latinos in the mass media."
Visit her at www.muchamichele.com. Visit Evie at www.myspace.com/riochica805
For more information, please contact Professor Mayo de la Rocha, History Department Chair, at 805-654-6400, ext. 3123.
Wednesday, October 14, 2009 - 7:00 - 8:00 p.m., Guthrie Hall, Free.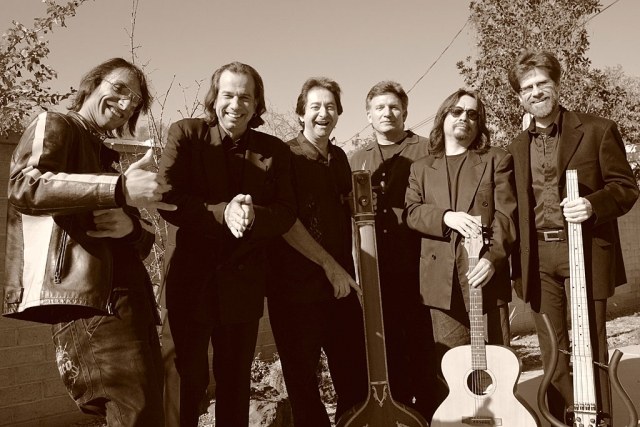 The Cesar Mateus Sextet, fresh from performances in Canada this summer, will bring their sultry Latin jazz to the Ventura College Theatre on October 8, 8 pm.
Enlarge Photo
By Gazette Staff Writer — Thursday, October 1st, 2009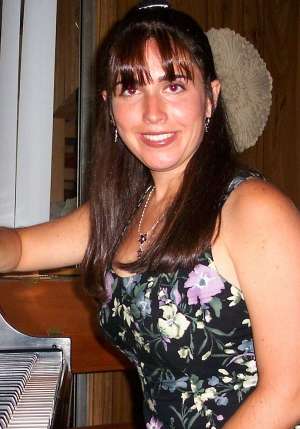 Rosa LoGiudice will perform as part of the Grand Piano Soiree on October 6, 8 pm at the Ventura College Theatre.
VENTURA, CA. - On October 6, 7, 8, and 10, the Ventura College Music Department will host a series of musical events featuring faculty and guest artists. All events will be held at the Ventura College Theatre located at 4700 Loma Vista Road in Ventura. Tickets are $15 for general admission and $5 for students, VC staff, and seniors. There will be something for everyone!
Tuesday, Oct. 6, 8 pm: GRAND PIANO SOIREE: presents an exciting program of world favorites to include works by Albeniz, Chopin, Gottschalk, Haydn, Mendelssohn, Piazzolla and Tinturin. The evening's pianists are:
• Joy Asenas holds a B.F.A. in Piano Performance from California Institute of the Arts. Active in MTAC (Music Teacher's Association of California), Asenas teaches piano in Camarillo and Fillmore. She also enjoys performance, judging piano programs and lecturing.
• Shirley Kalberg Leak has taught private piano lessons for more than 60 years. As a recitalist, Leak has designed a series of programs entitled Evenings of Music, presenting them to intimate gatherings in her Ojai home. Leak also teaches organ and occasionally substitutes as organist and pianist at local churches. She is a member of the MTAC.
• Rosa LoGiudice earned her Bachelor's and Master's degrees in CONTINUED »