By Gazette Staff Writer — Wednesday, September 2nd, 2020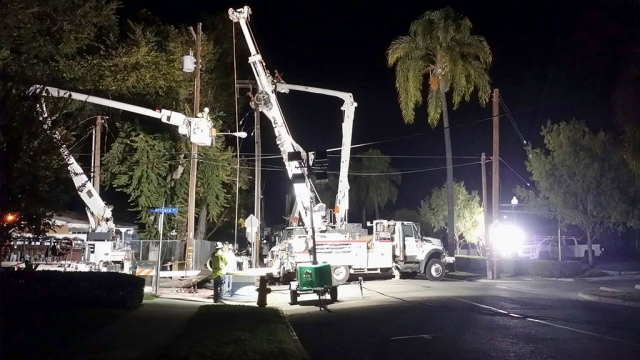 On Sunday night into early Monday morning of August 31st, at the corner of Orchard and First Street, workers blocked the roads and shut off power while they replaced the powers lines. There were multiple cranes and a drill all working together to complete the project.
Enlarge Photo
By Gazette Staff Writer — Wednesday, September 2nd, 2020
By Gazette Staff Writer — Wednesday, September 2nd, 2020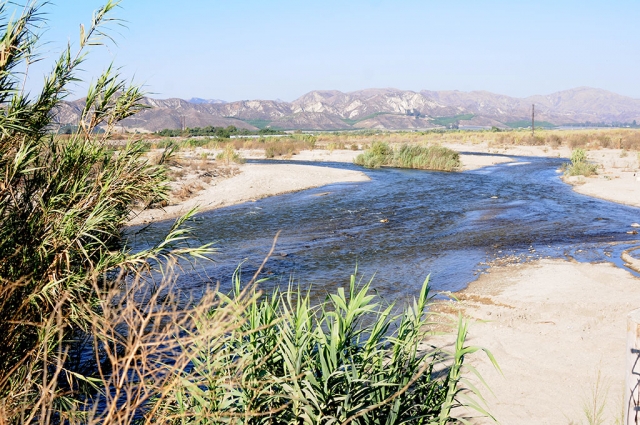 Water is being released from Lake Piru in significant amounts. The photos above show the water flow under the bridge across the Santa Clara River at Torrey Road, Piru.
Enlarge Photo
By Gazette Staff Writer — Wednesday, September 2nd, 2020
The launch date of the Boys & Girls Club of Santa Clara Valley's new virtual clubhouse will be Tuesday September 8, 2020. This site is a robust gathering of enrichment activities and programs. Boys & Girls Club of Santa Clara Valley has partnered with many different organizations and museums to provide us with video content for our youth. This web portal is free to all youth everywhere. No membership needed. There will be new content weekly from our established partners and we are also doing independent programming. There will be new virtual art lessons weekly from the Santa Paula Art Museum , storytime from Katherine at the Fillmore Library , various content from Growing Great, Children's Workshop, SEEAg, KidSTream, Channel Islands National Park, California Oil Museum, Ventura County Agricultural Museum , Gene Haas Automation and much more. Our independent programs will feature STEM Science activities, STEM cooking with Anne, STEM Nutrition and on the spot videos about workforce development. Check us out on Sept. 8th at www.bgclubscv.org Look for us on various social media platforms!
By Gazette Staff Writer — Wednesday, September 2nd, 2020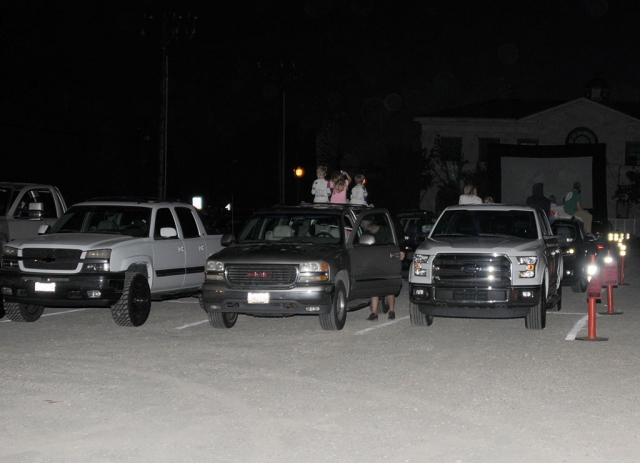 On Friday, August 28th & August 29th, 2020, from 7pm-10pm, the City of Fillmore hosted a Drive-In Movie Night, featuring Disney's Onward, in the dirt parking lot located in back of Fillmore City Hall. On both Friday and Saturday the lot was filled with cars of family's and friends enjoying each other, snacks, and a movie from their car.
Enlarge Photo
By Gazette Staff Writer — Wednesday, September 2nd, 2020
National Preparedness Month (NPM) is recognized each September to promote family and community disaster planning now and throughout the year. As our nation continues to respond to COVID-19, there is no better time to be involved this September. The 2020 NPM theme is: "Disasters Don't Wait. Make Your Plan Today." For more info visit http://ow.ly/L8kh50BdO0V. Courtesy County of Ventura Facebook.
By Gazette Staff Writer — Wednesday, September 2nd, 2020
Salons, Barbershops and Malls can Reopen for Indoor Service beginning Monday, August 31st.
The State of California announced a new blueprint for reducing COVID-19 in the state with revised criteria for loosening and tightening restrictions and activities.
Learn more at: Blueprint for a Safer Economy
Learn more about County Monitoring
Salons, Barbershops and Malls are able to reopen for INDOOR services beginning Monday, August 31. These sectors must follow the state issued industry guidance. Malls are allowed to open at 25% capacity.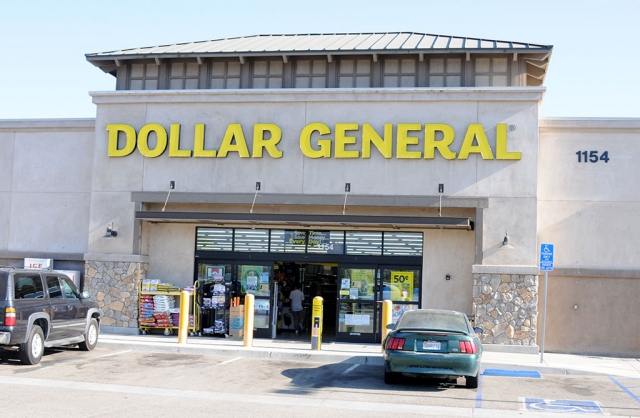 On Friday, August 20th at 2:47pm, police responded to a call that two people had been stabbed at Fillmore's Dollar General, located at 1154 Ventura Street. When deputies arrived on scene they observed a male suspect with a knife attempting to flee the area. He was later identified as Cesar Pedro Villanueva, 21, of Fillmore. Police were able to detain him at the scene.
Enlarge Photo
By Ventura County Sheriff Department — Wednesday, August 26th, 2020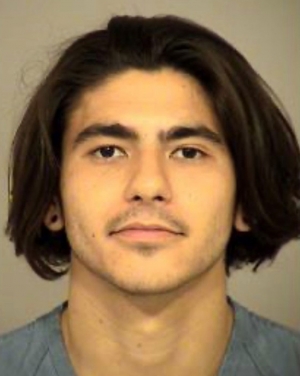 Cesar Pedro Villanueva, Fillmore, 21
Patrol Deputies assigned to the Fillmore Police Station arrested (S) Cesar Pedro Villanueva, after he stabbed two people inside the Dollar General store located at 1154 Ventura Street in the City of Fillmore.
On August 20th, 2020, at 2:47 PM, patrol deputies responded to the Dollar General Store to a call of a stabbing that had just occurred. When deputies arrived at the scene, they observed a male subject, later identified as Cesar Villanueva, running away from the Dollar General Store, holding a folding knife in his hand. Villanueva also matched the description of the suspect. Deputies attempted to stop Villanueva, but he was uncooperative and non-compliant with their verbal commands. Deputies were able to prevent Villanueva from fleeing and detained him.
Ventura County Sheriff Major Crimes and Fillmore Police Station Detectives responded to the scene to assist in the investigation. Detectives determined that Villanueva was inside the Dollar General Store when he confronted a delivery driver who was stocking product inside the store. Villanueva stabbed this victim in the arm with a knife. Villanueva then stabbed a second male victim in the chest and the back with the same knife. The second victim was merely shopping at the store when confronted by Villanueva.
Both victims had moderate injuries and were transported to the Ventura County Medical Center via ambulance. Both were treated for their injuries and later released.
Villanueva was arrested and charged for two felony counts of assault with a deadly weapon, and one count of resisting arrest. Evidence was recovered that directly linked Villanueva to the crime and he was positively identified as the suspect. Villanueva was booked into the Pre-Trial Detention Facility and his bail was set at $50,000.
Detectives are seeking any additional witnesses or potential video evidence of the suspect or the incident.
Ventura County Crime Stoppers will pay up to $1,000 reward for information, which leads to the arrest and criminal complaint against the person(s) responsible for this crime. The caller may remain anonymous. The call is not recorded. Call Crime Stoppers at 800-222-TIPS (8477).
Nature of Incident: Stabbing Suspect Arrested
Report Number: 20-114668
Location: Dollar General Store, Fillmore
Date & Time: 08/20/2020 @ 2:47 PM
Unit(s) Responsible: Sheriff's Major Crimes Bureau, Fillmore Police Patrol and Investigations
(S)uspects, (V)ictims, (P)arty, (D)ecedent, City of Residence, Age
(S) Cesar Pedro Villanueva, Fillmore, 21
Prepared by: Sergeant Albert Ramirez
Approved by: Captain Brian Slominski
By Gazette Staff Writer — Wednesday, August 26th, 2020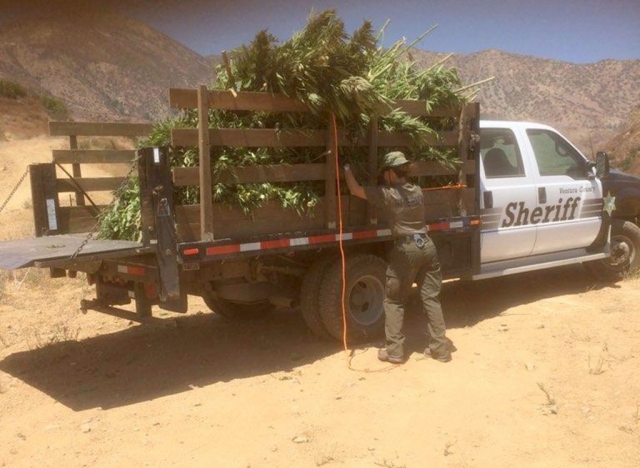 An illegal marijuana operation west of Fillmore near Snow Canyon was raided on Tuesday, August 25, around 10am. Reports of four helicopters and multiple sheriffs and forestry units on scene. There are no further details at this time.
Enlarge Photo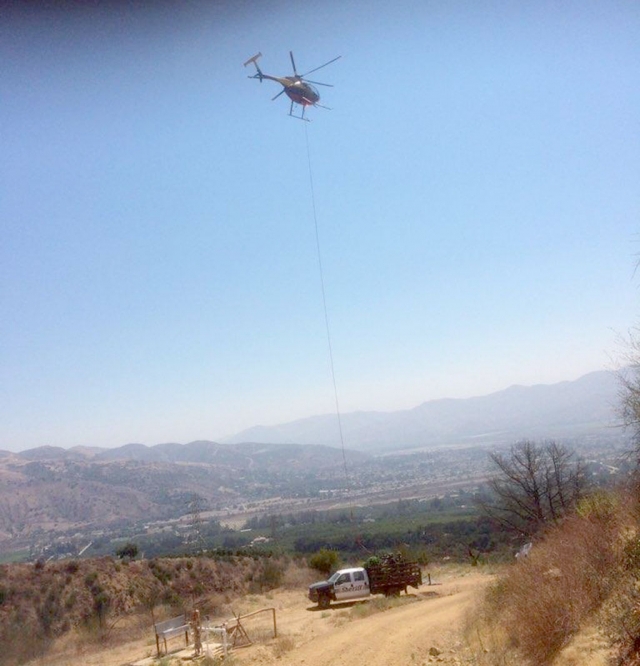 A helicopter loading some of the seized contraband onto a Sheriff 's vehicle.
Enlarge Photo
By Gazette Staff Writer — Wednesday, August 26th, 2020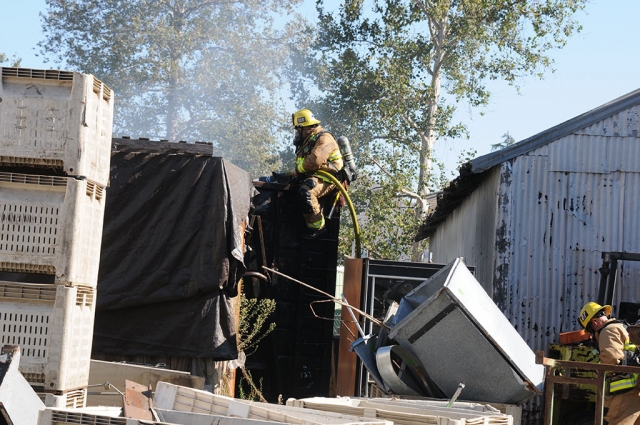 On Tuesday, August 25th at 4:26pm at the corner of Sespe Avenue and A Street, Fillmore Fire and Police Departments responded to a large dumpster fire behind the fruit packing house along the railroad tracks. Crews extinguished the flames quickly. Cause of the fire is under investigation.
Enlarge Photo