By Gazette Staff Writer — Thursday, October 20th, 2016
Homeowners have 45 days to object to the rate hike before it goes into effect next year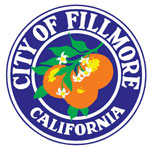 City of Fillmore
The Fillmore City Council has approved a rate hike on water-sewer rates which, on average, will cost consumers more than $100 per month in 2017.
Homeowners have 45 days to object to the rate hike before they go into effect next year and stay in effect for the next 5 years. Notifications of the increase will be sent to homeowners by mail and will include instructions on how to formally object to the action. Prior to a final vote by the Council, hearings will be held in December and January. It is reported that "The rate for standard residential sewer service will rise 12 percent in 2017 and 5 percent per year from 2018 through 2021. The current rate is $92.29 per month. Water rates for residential customers are scheduled to increase 2 percent in 2017, and 5 percent per year from 2018 through 2021".
The rate hike is due to the city's having to pay-off its new, mandated, sewer plant bonds. Reports state the city council explained that the steep rate hike is due to the fact that the city has put off increases until recently. The rate must increase to handle the bond load. If the bonds are not paid according to contract bond rates will rise as well.
By Mark Ortega — Thursday, October 20th, 2016
Measure V on November ballot will improve all schools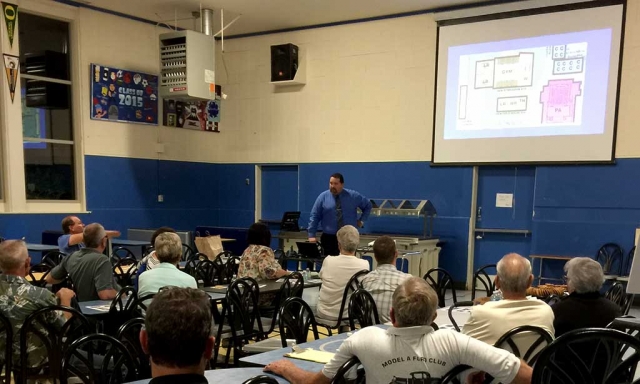 Hello to all Fillmore Flashes Alumni. Last week our Superintendent of Schools, Adrian Palazuelos led a group of Alumni and community members on a tour of the aging and deteriorating Fillmore High School gym and industrial arts building. Although it was a nice to see and take this walk down Memory lane, it also was an eye opener for most to see the conditions that these buildings are in. The District has placed a Measure on the November ballot called Measure V to improve the school facilities. There was a discussion after he tour about how this measure will upgrade and modernize the High School as well as other schools in the District.
Enlarge Photo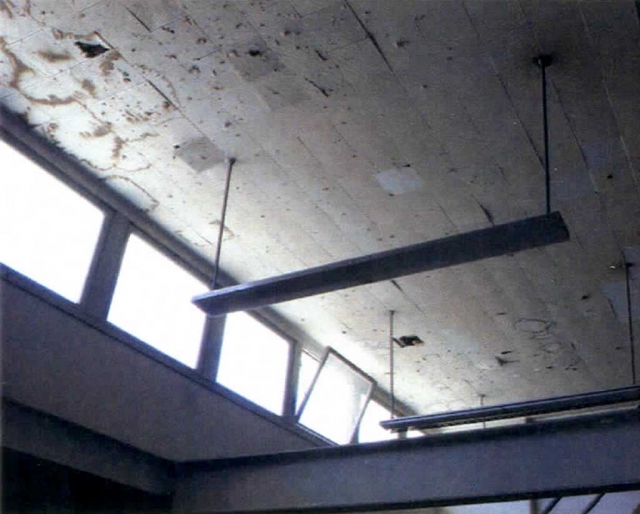 Significant water damage in shop buildings.
Enlarge Photo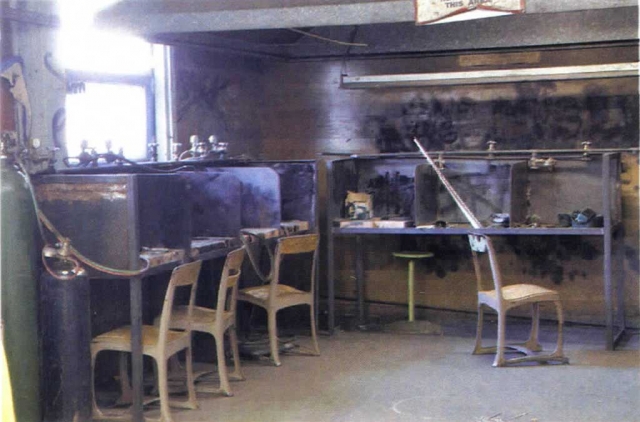 Fillmore High Schools Deteriorating Welding Shop.
Enlarge Photo
By Gazette Staff Writer — Thursday, October 20th, 2016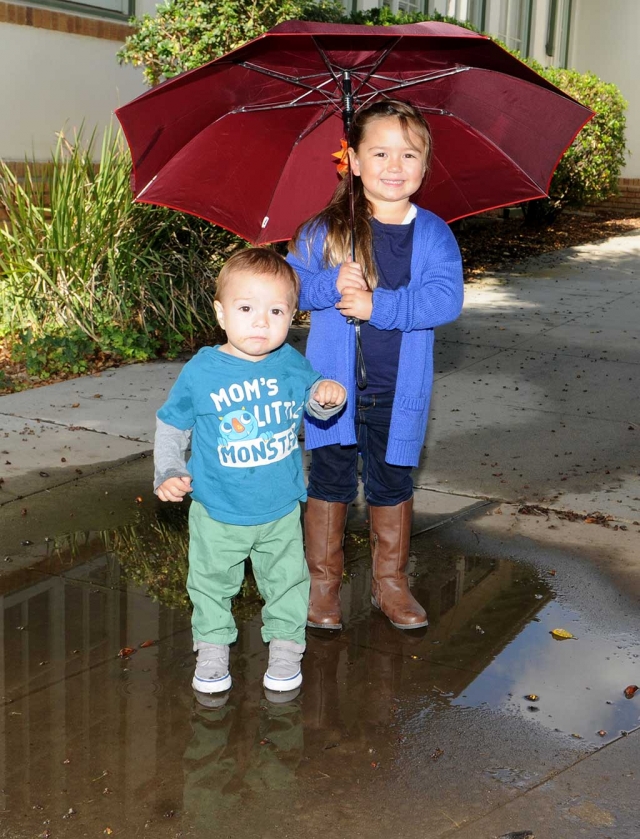 Sara and Jackson Stone enjoy a moment in the rain.
Enlarge Photo
By Gazette Staff Writer — Thursday, October 20th, 2016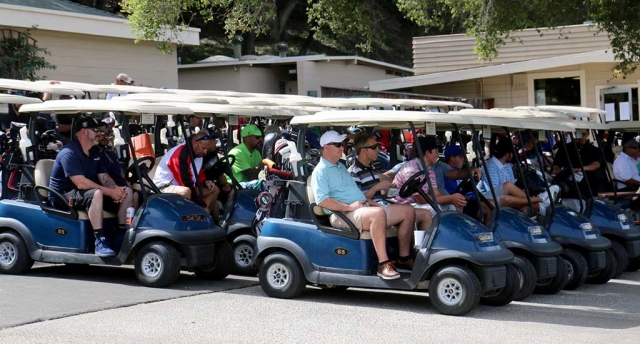 Golfers sit in their carts waiting to get on the green for the 3rd Annual Chief Rigo Landeros Memorial Golf Tournament.
Enlarge Photo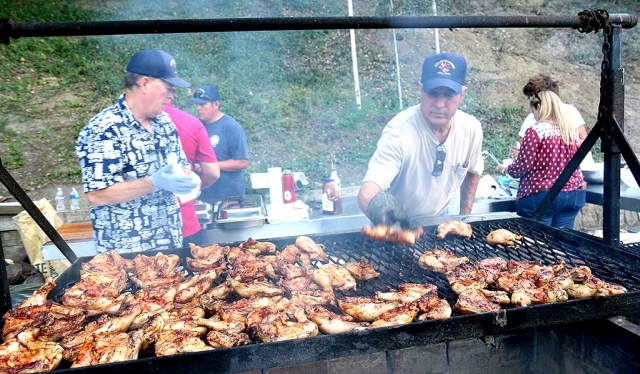 Fire Fighters volunteered to cook for the event that took place at Elkins Ranch Golf Course on October 7th, 2016.
Enlarge Photo
By Mark Ortega — Thursday, October 20th, 2016
Floats to be parked on Central Avenue for viewing
Hello Fillmore Unified School District community and Flashes Alumni! Who loves a Parade? Especially the Fillmore High Homecoming Parade. This is the best, small town, 20 minute parade this side of the Mississippi. Downtown Fillmore will be closed to traffic on Central from Sespe Avenue to Main Street starting at 5:00pm so food vendors can set up. Vendors include Oh My Gosh Hot Dogs, Nothing Bundt Cakes, Amici Pizza, and El Pescador Resturant. Tables and chairs will be placed in front of vendors so all can sit and eat. This all starts at 6:00pm. The parade starts at 6:45 at 2nd Street and Central and ends at Main Street. The Floats will stop on Central near the Town Theater and stay there for everyone to view. Event ends at 9:00pm. Our High School Alma Mater is over 100 years old. Let's Celebrate! Go Flashes!!
By Gazette Staff Writer — Thursday, October 13th, 2016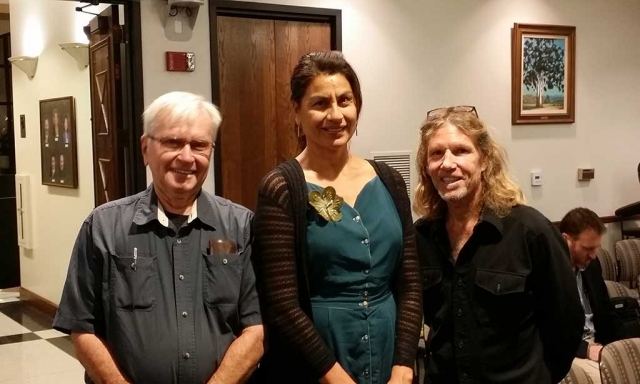 (l-r) Bob Crum, Amelia Aparicio and Paul Benavidez. The Fillmore City has appointed three members to the new Arts Council. Paul Benavidez and Amelia Aparicio were appointed to 4-year terms and Bob Crum to a 2- year position.
Enlarge Photo
David Rosas was also recognized at last night's City Council meeting for his Valuable Service to the Fillmore Community from 1979-2016.
Enlarge Photo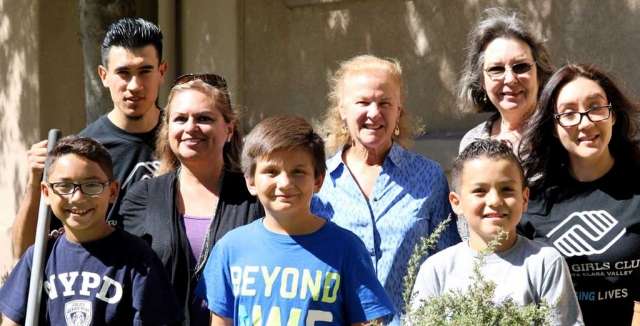 (l-r) (back row) Javier Valdovinos, Ari Larson, Lora Clarke (president of the Ventura County Garden Club), Linda Nunes and Sonia Razo, (front row) Sebastian Pujols, Sergio Torres and Bobby Santarosa. Not pictured John Stines. Photos courtesy of Teresa Reese.
Enlarge Photo
By Ari Larson — Thursday, October 13th, 2016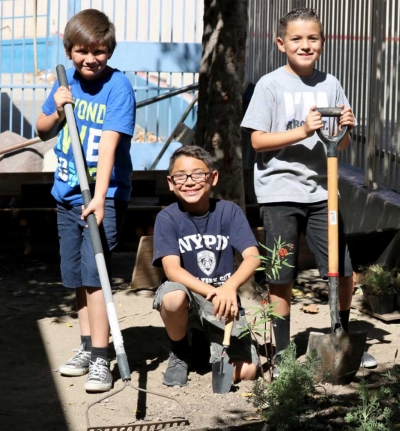 Sergio Torres, Sebastian Pujols and Bobby Santarosa. Not pictured John Stines.
Enlarge Photo
According to the "Fillmore Herald" Newspaper, published December 28, 1923, a new garden club was organized that would function as a County wide garden club. The mission would be, "to promote interest in the subject of gardening and to foster community beautification through district projects."
This Ventura County Garden Club has continued to function and serve out its purpose by providing labor, funds or items each year to the communities represented by its membership. These communities include Fillmore, Santa Paula, Ventura, Oak View, Ojai, Camarillo, Oxnard and Somis in rotation. This time Fillmore is the recipient of $200 + dollars and Teresa Reese, vice president for the club's 2015-2016 term chose to purchase plants for a butterfly garden at the Boys & Girls Club of Santa Clara Valley-Fillmore site on First Street and a smaller project at the One Step A La Vez location.
Three different types of lavender, celosia, rosemary, alyssum and native milkweed have been planted with the boys providing the labor.
Vision 2020, Civic Pride Committee contributed $25 to purchase rails for completing a bench that was donated by Teresa Reese, so the young people could have a place to sit and enjoy their garden. "We are fortunate to have the support of so many groups and citizens in the community. Thank you to the Ventura County Garden Club for the wonderful donation. The children were excited to help with the planting." stated Ari Larson, board president of the Boys & Girls Club of Santa Clara Valley (serving the cities of Fillmore, Piru and Santa Paula). For more information on the Ventura County Garden Club and/or the Boys & Girls Club of Santa Clara Valley please call Linda Nunes at 805.302.7527 and 805.525.7910 respectively.
By Gazette Staff Writer — Thursday, October 13th, 2016
Rapid Progress being made on rip-rap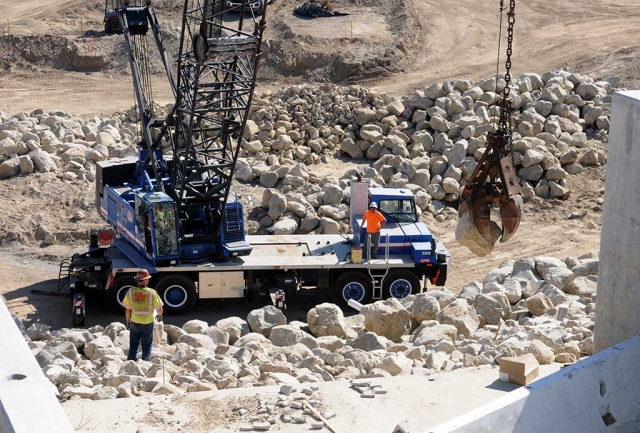 The rip-rap work being placed on the walls of the Poll Creek debris basin is moving quickly to completion. Watching the detailed work is fascinating. In different phases, rock is placed carefully, then concrete is poured over the face to seal crevices and make the face "waterproof". The work is done with great care.
Enlarge Photo
By Gazette Staff Writer — Thursday, October 13th, 2016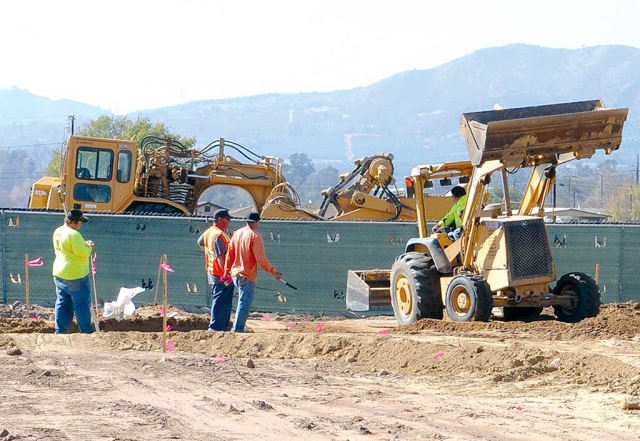 Work on the new Ventura County fire station site is coming along well. Ground work on the River Street project is moving quickly. Completion of the large station is set for early 2018.
Enlarge Photo
By Gazette Staff Writer — Wednesday, October 12th, 2016
LOS ANGELES — The Coast Guard is searching for three possible missing boaters near Santa Cruz Island, Wednesday.
At 8 p.m., Tuesday, watchstanders at Coast Guard Station Channel Islands Harbor received a call from a woman, reporting that her husband had left out of Ventura Harbor with two other boaters, the owner/operator and his wife, Saturday, October 8, 2016. She reported that they were heading to Santa Cruz Island in the 35-foot sailing vessel, Tenacious and were scheduled to return Tuesday.
The Coast Guard Command Center in Los Angeles – Long Beach immediately launched a HH-65 Dolphin helicopter crew from Forward Operating Base Point Mugu, along with the Coast Guard Cutter Blacktip, homeported in Channel Islands Harbor to search for the missing boaters.
The passenger was last in contact with his wife on Sunday around 4:30 p.m.
If anyone has any information, please contact the Coast Guard Sector Los Angeles Command Center at (310) 521-3805.