By Gazette Staff Writer — Wednesday, July 10th, 2019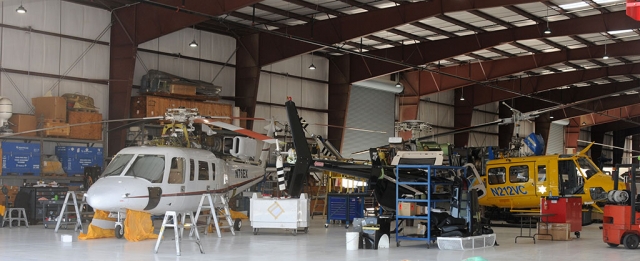 Rotorcraft Support Inc. and the The Guardian private heliport, maintenance and repair facility, located at River and D Streets, is up and running. Helicopters have been seen flying in and out of the facility. Recently the Fillmore Gazette was allowed to explore the property and is expected to get a tour soon.
Enlarge Photo
By Gazette Staff Writer — Wednesday, July 10th, 2019
On Thursday morning, July 4th a 6.4 earthquake, and Friday night, July 5th a 7.1 earthquake struck in the Searles Valley near Ridgecrest, California. The quakes were felt throughout Fillmore and Ventura County areas. In Fillmore approximately 887 homes went without power after the 7.1 quake on Friday night, and was restored after 10 p.m. Some docks in the Channel Islands Harbor area were damaged. For Up To Date Earthquake Information go to: https://earthquake.usgs.gov/earthquakes/map/
By Gazette Staff Writer — Wednesday, July 10th, 2019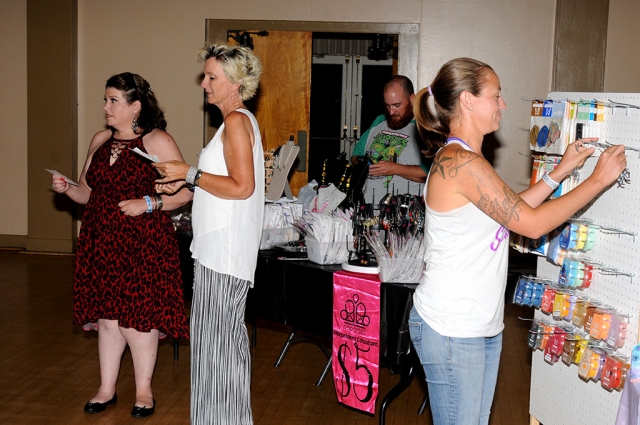 On Tuesday, July 9th from 5:30 p.m. to 8 p.m. at the Veterans Memorial Building, the Fillmore-Piru Veterans Memorial District hosted another Bunco night in their efforts to raise funds towards a new roof on the community building. For $5 to play the game, you could win prizes from the local venders who were in attendance for the pop shopping. Each vender donated at least one item towards the game prizes for the night. Call or email 805-524-1500 ext. 713 or recreation@fillmoreca.gov for more information.
Enlarge Photo
By Gazette Staff Writer — Wednesday, July 10th, 2019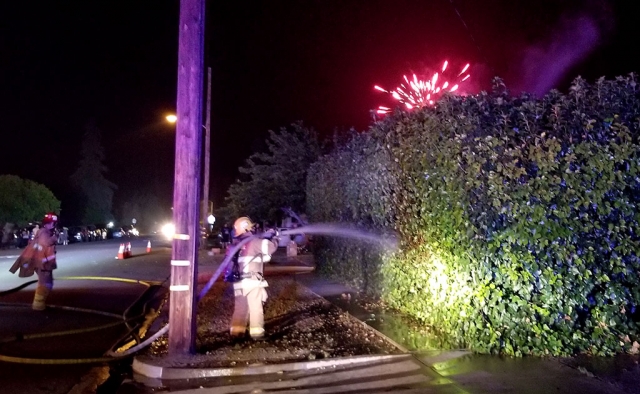 On Thursday, July 4th at 9:20 p.m., Fillmore Fire and Police Department responded to calls about a fire at Central Avenue and Blaine Street. A hedge had caught fire, and was extinguished quickly upon arrival. No injuries were reported and the cause of the fire is unknown.
Enlarge Photo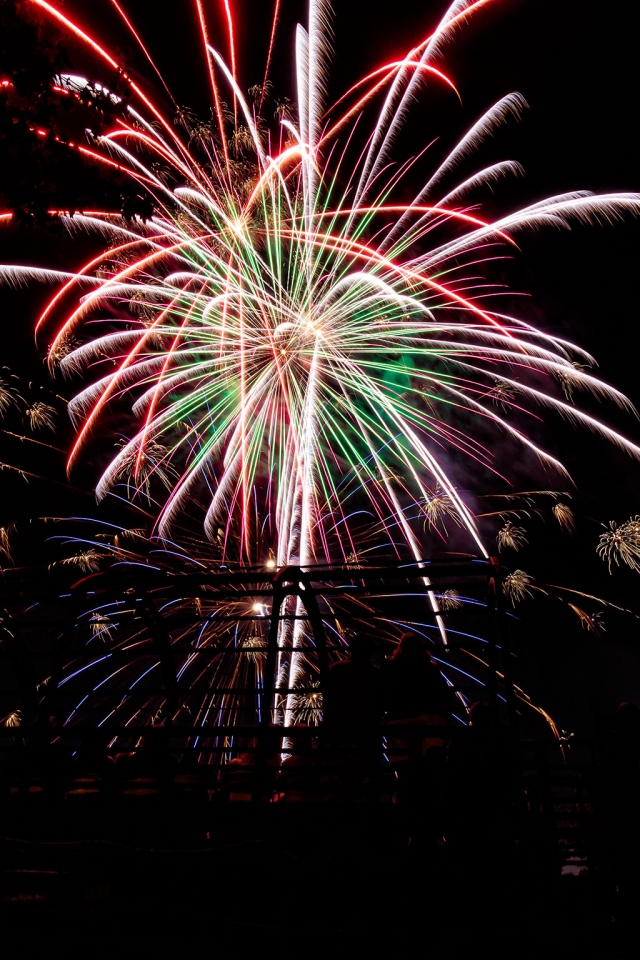 Photo of the Week: "Fillmore fireworks" by Bob Crum. Photo data: Canon 7D2 camera, Tamron 16-300mm lens @16mm. Exposure; ISO 100, aperture f/18, bulb time 10 seconds.
Enlarge Photo
By Bob Crum — Wednesday, July 10th, 2019
Another conspiracy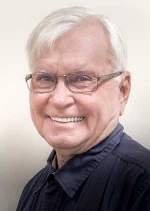 Bob Crum
Kaboom! Another July 4th has come and gone, but not without consternation. Rest assured it has nothing to do with patriotism. I'm as patriotic as any red, white and blue-blooded American. Even just as patriotic as when I wore a U.S. Air Force uniform.
Fond memories of the 4th take me back to yesteryear when as Parks & Rec director for a small Florida town, I produced the annual fireworks display lock, stock and boom! With a $2.5K budget, I selected the aerial explosions and choreographed the display ignited with the help of the volunteer fire department. I also included a ground display complete with rousing marching music. Ah, those were the days.
So why the consternation? There were no illegal fireworks fired off by residents back then like here in Fillmore. While I was setting up to photograph this year's fireworks display, illegal fireworks enveloped me. So many were fired off at any given moment that I was being overwhelmed by the resultant smoke. Being asthmatic, it was not pleasant! But I digress.
Most of my readers know that I've been photographing the Fillmore fireworks display for several years. From the years of practice, you'd think I have the procedure wired. Yes, I know the photographic routines, but I wasn't ready for what happened this year.
There are two basic methods for photographing fireworks with digital dSLR or mirrorless cameras. One way is to set ISO at 100, or 200 if that's the lowest setting. Put the lens on manual focus with focus set at 'infinity,' aperture at f/8 or f/11. The only remaining criterion is the shutter speed. A typical setting is between two and four seconds.
I prefer a more flexible option. For this, as well as the above method, a tripod is mandatory. I secure the camera on a tripod ball head and program it: ISO @100, aperture usually at f/8 but instead of selecting a shutter speed, I connect a remote shutter release to the camera and put the camera in "bulb" mode. Bulb mode allows me to make a photo for as long as the shutter is open. As the first couple of aerial bombs are fired, I make a test shot to check composition. Another test shot for relative exposure and adjust as needed. This procedure eliminates showtime guesswork and allows me to capture the whole duration of the aerial explosion. The bulb mode also enables me to make multiple exposures, two aerial explosions in one frame.
The conspiracy? After positioning the camera and locking it down on the ball head, I was surprised to see so many fireworks rise and veer off to the left, out of view of my lens! I don't recall this happening in years past. Note that as I hold the remote shutter release button, I can't see what the camera sees. If the aerial bomb veers off one direction or the other, I can't track it. I quickly learned that if I saw it begin to veer off to the left in time, I'd unlock the ball head to readjust the camera. But that's guesswork. It didn't work too well. C'est la vie.
Did you notice the photo of the week data? Ten-second exposure at an aperture of f/18 is correct. It's a multiple exposure incorporating three fireworks bursts in one frame. I had to stop down the lens quickly otherwise the 10-second duration would result in a severely overexposed image. It pays to be flexible, nimble, and very adventurous. Happy photoing.
Send comments, suggestions or questions to: focusonphotography@earthlink.net
By Gazette Staff Writer — Wednesday, July 3rd, 2019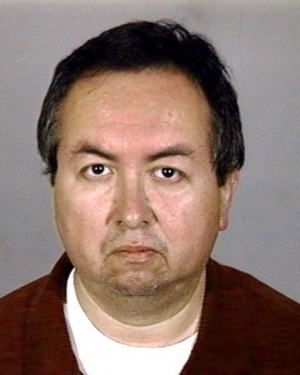 This police booking mug from the Los Angeles Police department shows former Catholic priest Carlos Rene Rodriguez, 46, after he was arrested at his home in the City of Commerce, Calif., Wednesday Sept. 25, 2002. (AP Photo/Orange County Sheriffs Department)
A former Catholic priest removed from ministry and convicted of molestation was reportedly presiding at home Masses in Fillmore, according to a May 30 alert from the Archdiocese of Los Angeles.
The notice from the archdiocese's Vicar for Clergy Office to priests, deacons and parish life directors warns that Carlos Rene Rodriguez has no permission to act as a Roman Catholic priest. It said parishioners reported Rodriguez was celebrating Masses held at residences in Fillmore and surrounding areas.
Archdiocese officials said Rodriguez was removed from ministry in 1987 after being accused of abusing a teenager at St. Vincent Church in Los Angeles when he was part of the Vincentian religious order. After treatment and a return to limited ministry at a Santa Barbara retreat center, he left the religious order in 1993 ending his authority to serve as a priest in the archdiocese.
Archdiocese officials said he was laicized — removed from the priesthood — in 1998. The archdiocese includes Los Angeles, Santa Barbara and Ventura counties and is the largest in the nation.
In 2004, he pleaded guilty to multiple counts of molestation from 1988 to 1993 — beginning after Rodriguez was sent to the retreat center — involving brothers from Santa Paula. He was incarcerated in 2004 and released in 2008, according to archdiocese officials in a written statement.
Archdiocese officials also said Rodriguez presented himself as a priest in 2016, using the name of Father Carlos Ramirez at a church not affiliated with the Archdiocese of Los Angeles. The May notice from the Vicar for Clergy Office said he was removed from ministering at the church.
Courtesy of California Catholic Daily, https://cal-catholic.com/la-archdiocese-warns-of-renegade-priest/
By Gazette Staff Writer — Wednesday, July 3rd, 2019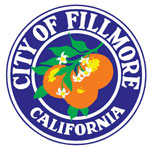 City of Fillmore
The City of Fillmore would like everybody to have a safe 4th of July. As a reminder Ordinance 18-893 was passed by Fillmore City Council on September 11, 2018 to amend Fillmore Municipal Code Chapter 15.39. The amendment to the fireworks ordinance makes a property owner, tenant, or other person responsible for real property strictly liable for the use of illegal fireworks on that property. As a result, this ordinance allows for the citing of the homeowner, tenant, or the person deemed to be in control of the property where a firework violation occur. The enforcement action could be triggered by a deputy's observation or by information obtained from the public. This can result in a $1,000 penalty and/or jail time.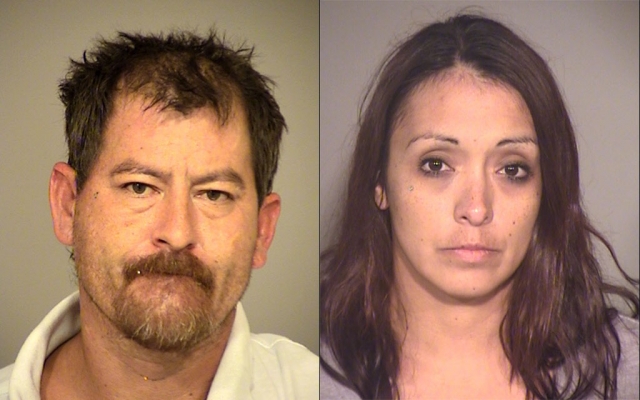 (l-r) Sam Reyes 42, Oxnard; Vanessa Lopez, 40, Oxnard.
Enlarge Photo
By Ventura County Sheriff Department — Wednesday, July 3rd, 2019
Two Oxnard residents were arrested for charges related to stealing a tractor from a construction site in the unincorporated area of Santa Paula.
The victim of the crime was completing a construction project in the area of Briggs Road and the 126 Highway. The development involved heavy machinery which included a "CAT" mini-dozer tractor. During the weekend of 06/14/19, the victim parked the construction equipment at the job site and returned on 06/17/19. When the victim returned, he discovered the tractor was gone. The tractor was equipped with a GPS device which indicated the unit was in Phoenix, Arizona.
Detectives worked in conjunction with authorities in Phoenix to track the equipment to a residence. Based on their investigation in Phoenix, detectives were able to identify Sam Reyes and Vanessa Lopez as the primary suspects in the case. Detectives learned that Reyes and Lopez stole the tractor from the job site in Santa Paula. The suspects created a post on the website "OfferUp" which is used to sell various products. A buyer answered the advertisement and met with the suspects near the location of the theft. The buyer provided the suspects cash for the tractor and then proceeded to Phoenix.
Investigators discovered that Reyes and Lopez lived in the Oxnard area. On 06/25/19, detectives went to their residence and located both suspects.
They were arrested and booked into the Pre-Trial Detention Facility in Ventura for the following charges:
Reyes: 487 (d)(1) PC- grand theft auto, 532 (a) PC- obtaining property under false pretenses, 182 (a)(1) PC- conspiracy, and 11364 (a) HS- possession of drug paraphernalia and an out of county warrant for theft.
Lopez: 487 (d)(1) PC- grand theft auto, 532 (a) PC- obtaining property under false pretenses, and 182 (a)(1) PC- conspiracy.
Detectives are seeking help from the public who may have made a purchase from Reyes and Lopez on "OfferUp" or by any other means. If so, please contact Detective Bill Meixner at the phone number listed below.
Nature of Incident: Construction Equipment Theft Suspects Arrested
Two Arrested for Tractor Theft, Drugs, Conspiracy
Report Number: 19-93675
Location: Briggs Road at the 126 Highway
Date & Time: 06/25/19 10:30 am
Unit(s) Responsible: Fillmore Investigations Unit
(S)uspects, (V)ictims, (P)arty, (D)ecedent City of Residence Age
(S) Sam Reyes 42, Oxnard
(S) Vanessa Lopez, 40, Oxnard
Prepared by: Sergeant Vince Alvarez
Approved by: Captain Shane Matthews
Ventura County Crime Stoppers will pay up to $1,000 reward for information, which leads to the arrest and criminal complaint against the person(s) responsible for this crime. The caller may remain anonymous. The call is not recorded. Call Crime Stoppers at 800-222-TIPS (8477).
By Gazette Staff Writer — Wednesday, July 3rd, 2019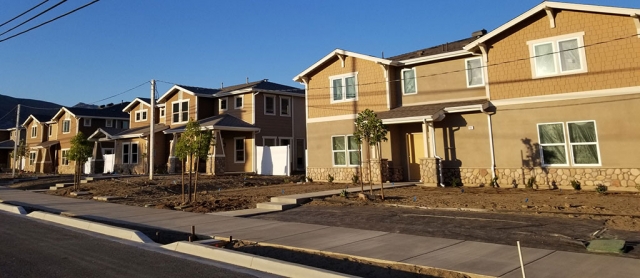 Piru Gateway is offering newly constructed homes in the small, rural town, at Hwy 126 and Main Street. Architecture will reflect Cottage, Craftsman and Spanish style, ranging from 1,671sq to 2,178sq. Also planned by the developer is a community park with BBQs, picnic tables and playgrounds for the community to enjoy.
Enlarge Photo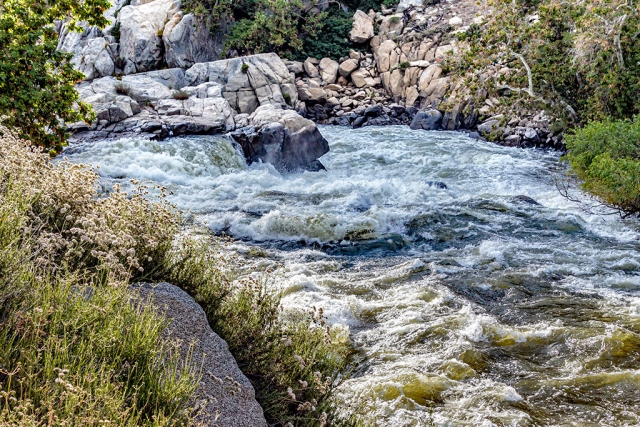 Photo of the Week: "Lower Kern River overflowing banks, some of the river detoured at a rock outcrop" by Bob Crum. Photo data: Canon 7DMKII camera, manual mode, Tamron 16-300mm lens @37mm. Exposure: ISO 400, aperture f/11, shutter speed 1/400 second.
Enlarge Photo
By Bob Crum — Wednesday, July 3rd, 2019
Whitewater is beautiful!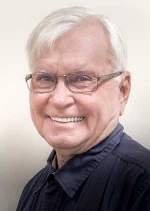 Bob Crum
The grand Lady Kern is again roaring and producing several Class III & IV rapids. Lots of whitewater. Several times a day she carries four & six-person rafts full of giddy paddlers. Occasionally the Lady Kern utilizes her power to abruptly flip over a raft sending rafters plunging into the chilly water. C'est la vie!
I have an imponderable attraction to moving bodies of water like creeks and rivers, perhaps derived from fond boyhood memories relived in the present moment. Growing up on a farm with adjacent lakes and creeks, I was a water bug. After chores throughout the summer, it was ritualistic to go to the abandoned bridge over Mill Pond Creek, get naked and jump in for a refreshing dip. Yes, I knew some days a few girls were hiding in the bushes. Just never knew why they giggled.
Last Saturday I drove up to Kernville, my semi-annual visit to the North Fork of the Kern River. Snowmelt runoff at the headwaters of the 151 mile-long north fork Kern lies within Sequoia National Park. With a gradient of 30 feet per mile, the Kern is one of the steepest and wildest whitewater rivers in North America.
I've been photographing (documenting) the Kern River from Brush Creek at the north end down to the canyon exit of the lower Kern for 12 years. I've seen the grand lady roar, the raging water spilling over the banks from El Niño rains. And I've seen her drought-stricken flow so low there were places where I could walk across from bank to bank. But in every instance, she exhibits a unique personality, a distinguished character. Heraclitus of Ephesus was a pre-Socratic Greek philosopher who is credited with the famous saying, "No man ever steps in the same river twice." To wit, I add: No man has ever photographed the same river twice. The constant changes are interesting!
The upper & lower Kern provide great opportunities to practice photography skills utilizing various shutter-speed & aperture options. Consider skill-set practice as a personal workshop. The creative possibilities are unlimited; this element of creativity too important to gloss over glibly. Like an artist uses a brush to apply paint to a canvas, a camera is a tool a photographer uses to apply light to a sensor to create an image. In this sense, a photographer uses light to paint. If you think that photography is a laborious endeavor with a complicated device called a camera, you are entirely missing the whole splendor of photography. Creativity is the essence and lure of photography!
More about creative photographic options another time. For now, a different thought. On last Saturday's visit, I pondered the possibility of photographing the Kern from the river instead of from the bank. Specifically, a float trip on the Kern in an inflatable kayak. Inflatable kayak because 1) they're much lighter than hard-shell kayaks, 2) no roof-top car racks necessary because they fit in any car trunk. Along the way, photograph and film the journey with a waterproof action cam to create a 'docujourney'. But not, of course, till Lady Kern settles down to class II & III rapids, about the end of July. As of last Saturday, upper Lady Kern's flow rate was 3289cfs (cubic feet per second) representing a medium-high flow with class III & IV whitewater rapids making it a bit too adventuresome for weekend kayakers. Class III rapids would provide plenty of excitement.
Anyone else interested in such an adventure? Send me an email! I'm going back up soon to explore the logistics further. Stay tuned. Photo of the week is of the lower Kern, the river constrained by granite walls crashing into a rock outcrop. Beautiful whitewater!
Send comments, questions or suggestions to: focusonphotography@earthlink.net