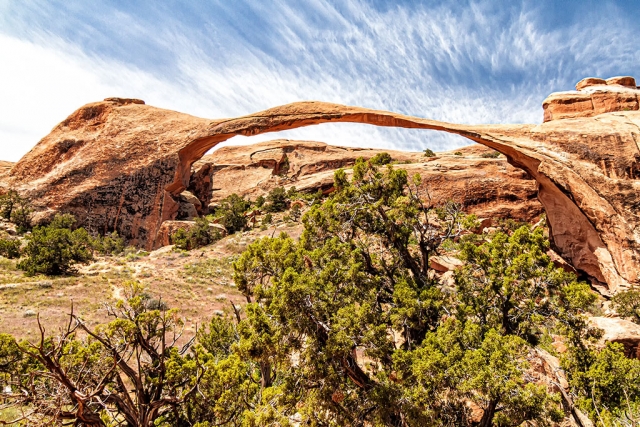 Photo of the Week: "Arches National Park, Utah, 5/15/2014" by Bob Crum. Canon 7D camera, Av mode, Tokina 11-16mm wide-angle lens @14mm. Exposure; ISO 1320, aperture f/11, 1/180 sec shutter speed.
Enlarge Photo
By Bob Crum — Wednesday, June 24th, 2020
The last column?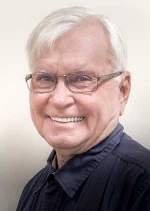 Bob Crum
Will this be my last Focus on Photography column? It's up to you!
If you find value in the Focus on Photography column, and you wish to see it continue, I need to know this and I need to hear it now. Don't delay - write today!!! This column's life is in your hands. In your email type "Keep Writing" in the subject line. Comments optional. Thank you!
Including this one, I have written 185 consecutive columns published here in the Fillmore Gazette. No repeats! I'm proud of my accomplishment. And profoundly grateful for the publisher who provided the space for my column every week and for posting online. I also appreciate the Gazette staff for making sure I didn't go off the rails, something I can easily do. And to my readers: Thank you!
Writing about technical photography tips and techniques, and some of my experiences in the field has been both a challenge and a daunting task. Some wanted more technical info, and others wanted more experiences told. Some wanted camera reviews, and others wanted to know how I light for Mermaid boudoir photoshoots. How to accommodate everyone's expectations proved to be a weekly hair-pulling exercise.
As I often wrote, photography motivated me to visit places that I might not have otherwise visited. Example, Mono Lake with notorious tufas, interesting lake bottom projections. Fields of poppies in the Antelope Valley. Eagle Falls at Lake Tahoe. Arches, Canyonlands, Capitol Reef National Parks in Utah. And many, many other fantabulous photogenic landscape scenes. The intention has been that readers might get inspired and motivated to go out and about to enjoy (and photograph) our country's fantabulous landscapes. And know how to program their camera to capture the desired photo.
Now, however, I am experiencing gradually worsening health. Respiratory issues include COPD and a mass located in my left lung. Hence, I now have to be tethered to supplemental oxygen 24/7. At home, an oxygen concentrator runs continuously and for necessary trips out and about, a portable unit oxygen concentrator. I also have cylinders (tanks) of oxygen in case the electric goes off. I cannot perform even small tasks without my SPO2 (blood/oxygen level) dropping precipitously. So I'm considering taking a break for maybe 35 years or so. Furthermore, with COVID-19 still on a rampage, my pulmonologist admonished me to shelter in place because of my extreme vulnerability.
Because of my extremely limited physical abilities, I have to have a caregiver to assist with many tasks that I can no longer accomplish on my own. For grocery and drug store runs or other miscellaneous errands, friends are blessings! But not being able to go out and about is frustrating. But I digress.
Photography remains robust but only for a limited number of genuine enthusiasts and professional photographers. Cameras remain the go-to tool for greater latitude over capturing the desired photograph. However, in the year 2020, it's obvious that almost everyone has an omnipresent and ubiquitous cellphone. Thus, a herd of phonetographers roams the planet!
Photography vs. phonetography begets questions: Is my column Focus on Photography still relevant? Is my column being received by indifferent or uninterested eyes? Does my column serve a useful purpose?
Again, if you find value in the Focus on Photography column, and you wish to see it continue, don't delay - write today!!! In your email type "Keep Writing" in the subject line.
Photo of the Week is again from the archives, a photo of one of many arches in Arches National Park, Utah.
Send email to: focusonphotography@earthlink.net
By Ventura County Sheriff Department — Wednesday, June 17th, 2020
Mario Alexander Rodriguez, 25 of Fillmore
Sheriff's detectives arrest (A) Mario Rodriguez for attempted murder after he shot a coworker.
At about 6:27 PM on 06/09/2020, the Sheriff's Communication Center received a 911 call from a man who said he'd been shot by a coworker at a farm in the 2500 block of West Telegraph Road, in the unincorporated area west of the City of Fillmore. When deputies arrived, they located the victim with a single gunshot wound to the shoulder. The victim was transported to a local hospital, treated for his injury, and released the following day.
The investigation determined that Mario Rodriguez became upset with the victim after a series of arguments. Rodriguez retrieved a rifle from a trailer located on the property. Rodriguez then used the rifle to shoot the victim one time before fleeing the area on foot. Sheriff's deputies spent several hours searching the surrounding area but were unsuccessful in locating Rodriguez.
During the course of the investigation, detectives received information that Rodriguez had fled to Northern California. Detectives from the Sheriff's Major Crimes and Narcotics Units traveled to the City of Vallejo and located Rodriguez in the 400 block of Central Avenue on 06/11/2020. Rodriguez was arrested for attempted murder and transported back to Ventura where he was booked at the Pre-Trial Detention Facility. Rodriguez remains in custody on $500,000.00 bail and is scheduled to appear in Ventura County Superior Court on 06/15/2020.
Nature of Incident: Shooting Results in Arrest for Attempted Murder
Report Number: 20-78404
Location: 2500 block of West Telegraph Road, Fillmore, CA
Date & Time: 06/09/2020 @ 6:27 PM
Unit(s) Responsible: Sheriff's Fillmore Patrol Station
Sheriff's Major Crimes Unit
Sheriff's Narcotics Unit: (S)uspects, (V)ictims, (P)arty, (D)ecedent
(V) Adult Male
(A) Mario Alexander Rodriguez, 25 of Fillmore
Prepared by: Sergeant Steve Jenkins
Approved by: Captain Jeff Miller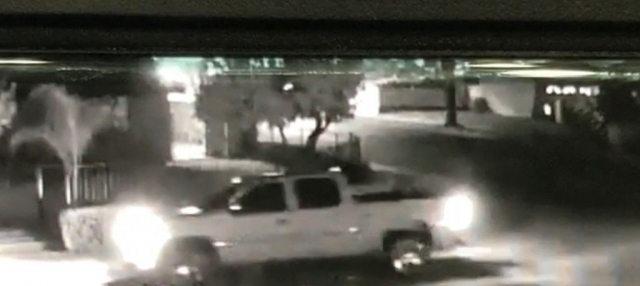 On Sunday, June 14th at 11:49pm, police responded to a hit & run traffic collision involving a pedestrian on Santa Clara and east B Street in Fillmore. Pictured above is surveillance footage of the light-colored pickup truck involved in the collision. Police are asking the community for their help in identifying the driver.
Enlarge Photo
By Ventura County Sheriff Department — Wednesday, June 17th, 2020
The Fillmore Police Department is seeking the assistance of the public in identifying the driver and vehicle involved in a hit and run traffic collision that occurred in the City of Fillmore.
On June 14, 2020, at approximately 11:59 PM, patrol deputies from the Fillmore Police Department responded to a hit and run traffic collision on Santa Clara Street, east of B Street. It was determined a pedestrian was laying in the roadway and was struck by a light colored four door Chevrolet or GMC pickup truck. After the collision, the driver of the pickup truck backed up and then drove around the pedestrian and fled the scene. The pedestrian sustained serious injuries as a result. Video surveillance footage was obtained capturing an image of the pickup truck following the collision and is attached below.
This collision is currently under investigation by the Fillmore Police Department's Investigations Bureau. Anyone with information regarding this collision is encouraged to contact Fillmore Police Department Detective Pewsey at 805-947-9128 or Detective Salas at 805-947-9391.
Nature of Incident: Attempt to Identify Driver and Vehicle in Hit and Run Traffic Collision
Report Number: 20-81014
Location: City of Fillmore
Date & Time: 06/14/2020 at 11:59 PM
Unit(s) Responsible: Fillmore Patrol Services and Detectives
Prepared by: Detective Shawn Pewsey #3867
Approved by: Captain Garo Kuredjian
Ventura County Crime Stoppers will pay up to $1,000 reward for information, which leads to the arrest and criminal complaint against the person(s) responsible for this crime. The caller may remain anonymous. The call is not recorded. Call Crime Stoppers at 800-222-TIPS (8477).
By Gazette Staff Writer — Wednesday, June 17th, 2020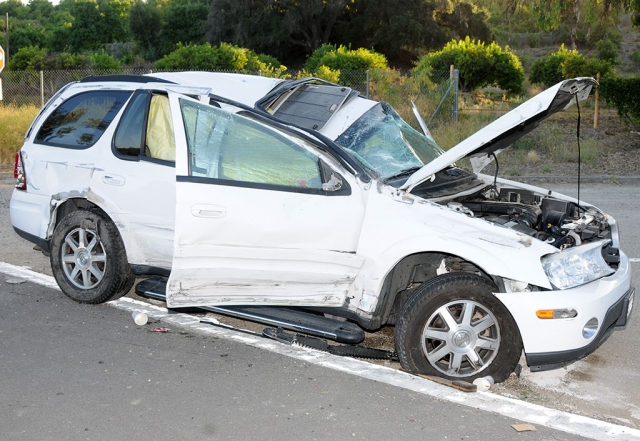 On Saturday, June 13th at 6:48pm on Highway 126 and Atmore Road near Fillmore, a multiple vehicle crash occurred. According to reports the four-vehicle collision took place with one person trapped and extracted from the wreck within 15 minutes. Five patients were reported to have minor injuries; a second ambulance was called to the scene. Cause of the crash is still under investigation.
Enlarge Photo
By Gazette Staff Writer — Wednesday, June 17th, 2020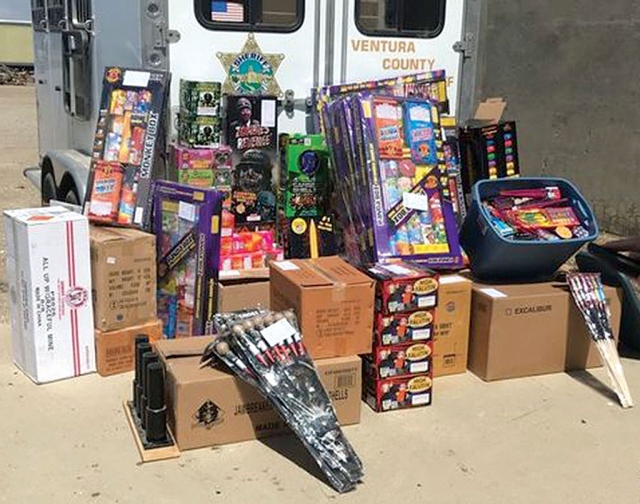 Anyone in possession/use of ILLEGAL FIREWORKS is subject to a $1,000 fine. According to the Social Fireworks Ordinance, in the event that a neighbor or bystander identifies the residence that the firework originated from, the property owner, tenant or other person in control of the property is strictly liable for any individual who ignites, explodes, projects or otherwise discharges illegal fireworks from said property in violation of Sections 15.38.100 and/or 15.39.010. BE SAFE! Pictured are fireworks that were confiscated in 2018 by the VC Sheriff's Depart. Photo Courtesy Ventura County Sheriff Department.
Enlarge Photo
By Gazette Staff Writer — Wednesday, June 17th, 2020
On Friday, June 12th at 8:49pm, authorities responded to a battery call at St. Francis Catholic Church in Fillmore. According to reports a priest had been battered by a Hispanic male who wore a mask and was carrying a hammer. The suspect was trying to break into church property and attacked the priest, who was able to defend himself, before fleeing east bound on Ventura Street, after taking a religious statue and Bible. About four hours later Sheriff's Deputies were able to arrest 32-year old Rene Villanueva of Fillmore at the ARCO station, about one mile east of the church. Villanueva was booked into the Ventura County Jail for burglary and assault with a deadly weapon. He is also being held for a parole violation. Villanueva's bail was set at $220,000, with no release due to the parole violation.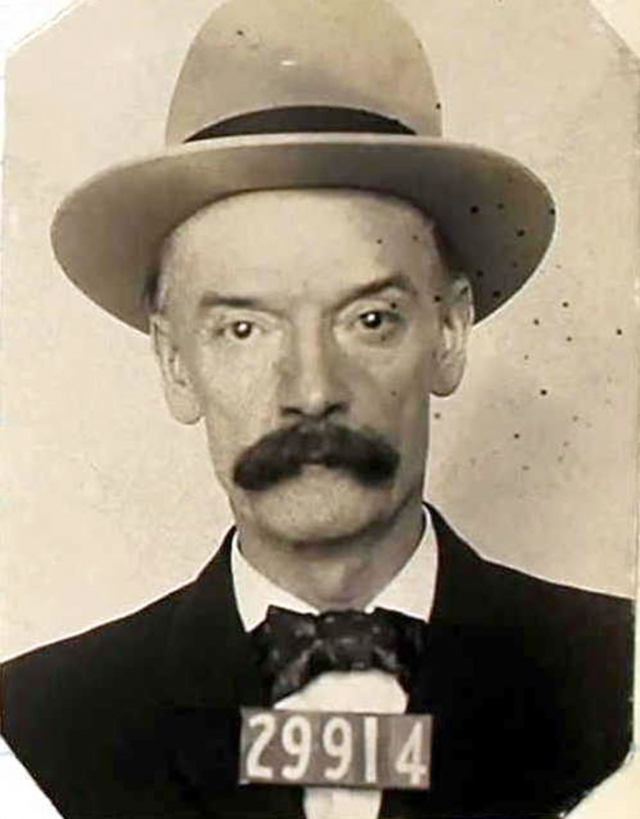 Joe Dye's protege Mason Bradfield, who was also arrested for Joe's murder and other foul dealings in 1981 and was imprisoned at San Quentin. Photos courtesy Fillmore Historical Museum.
Enlarge Photo
By Gazette Staff Writer — Wednesday, June 17th, 2020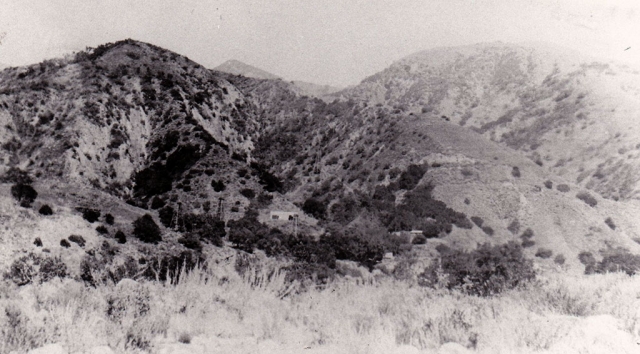 The Kentuck oil lease up Sespe Creek, 1899.
Enlarge Photo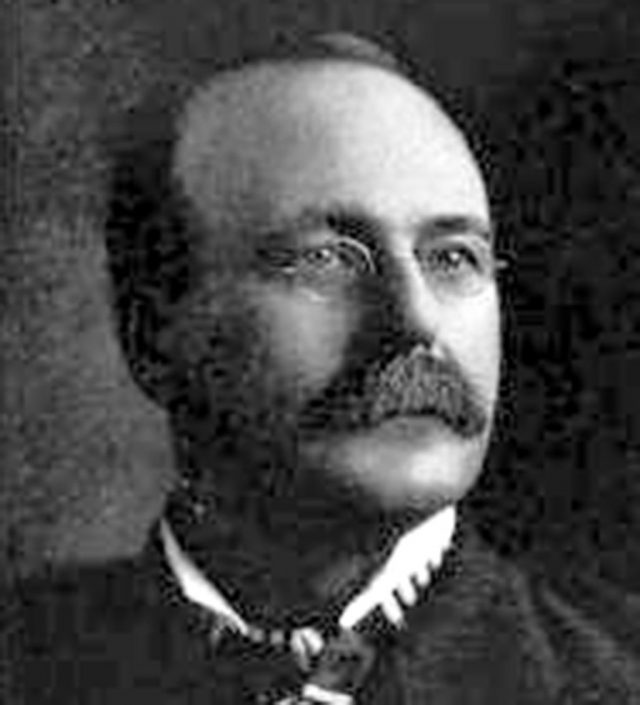 Wallace Hardison
Enlarge Photo
By Gazette Staff Writer — Wednesday, June 17th, 2020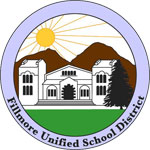 Fillmore Unified School District
Public Hearing and Receipt of Initial Proposal
Approve Certification of Signatures 2020-2021
The Board approved the Certification of Signatures 2020-2021
Approve Resolution 19-20-21 of the Fillmore USD Ordering a Regular Governing Board Member Election, Ordering
Consolidation with Other Elections, and Constituting "Specification for the Election Order" to be held November 3, 2020
The Board approved Resolution 19-20-21
Approve Fillmore USD's Covid-19 Operations Written Report
The Board approved Fillmore USD's Covid-19 Operations Written Report
Adopt the 2020-2021 Budget
The Board adopted the 2020-2021 Budget
Approve Resolution 19-20-22 for Child Development Services California State Preschool Program
The Board approved Resolution 19-20-22
Approve Resolution 19-20-23 for Flexibility in Determining Average Daily Attendance used to Calculate the LCFF for
2019-2020 Through End of Reduced State Funding Due to the Economic Crisis Caused by Pandemic
The Board approved Resolution 19-20-23
Award Bid for Food and Grocery Products for Fillmore Unified School District Child Nutrition Services
The Board approved the awarding of this bid.
Personnel Recommendations
The Board approved all personnel recommendations including new hires, promotions, resignations, and leaves.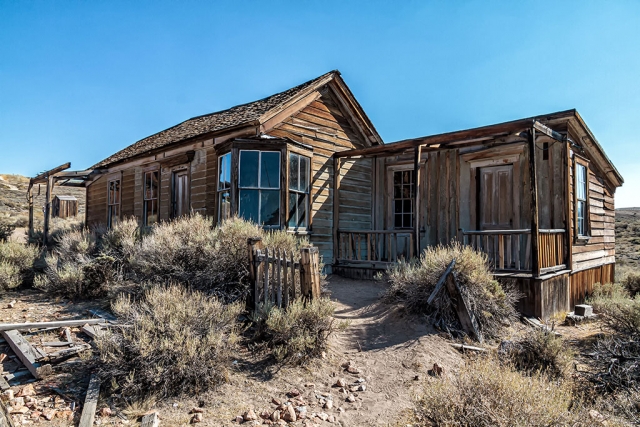 Photo of the Week "Bodie ghost town home complete with outhouse" by Bob Crum. Photo data: Canon camera, manual mode, Tamron 16-300mm lens @15mm. Exposure; ISO 320, aperture f/.9.5, 1/250sec shutter speed.
Enlarge Photo
By Bob Crum — Wednesday, June 17th, 2020
A word about primes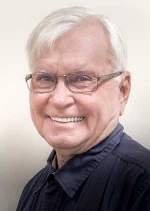 Bob Crum
I'm delighted. Brenda C, wrote saying: "I did it! I bought the EOS Rebel T8i. However, I did not buy the EF-S 18-55mm IS STM lens because I read that prime lenses are better. So, what prime lens should I consider buying?
First, Brenda, I am so proud of you. With your new camera, you are about to embark on fantabulous photoing adventures.
A lens, often referred to as 'glass', is the most important part of a phonetography kit. And one of the great debates in photography is prime vs. zoom lenses. But generally speaking, the better the glass, the better the photo regardless of the camera is the common refrain. It's mostly true, but as in all things photographic, there are pros and cons to everything. But I digress.
Let's take a look at a couple of comparisons. Combo A: Inexpensive Nikon D3500 ($395 on
Amazon) camera with a $2,500 prime lens. Combo B: $5750.00 Hasselblad camera with a $100 crappy lens. Did you already guess what combo would produce the best photo? Of course, the inexpensive Nikon with a high-quality lens. The cheap lens on the uber high-quality Hasselblad camera will struggle to create quality photos.
Back to primes. It's recognized worldwide by every photographer worth peanut butter that prime lenses are universally superior to zoom lenses in many cases. Prime lenses generally offer wider apertures, shallower depth of field and better bokeh, some for lower cost, perform better in low light, usually sharper optics and less bulky.
Brenda didn't mention what genre of photography she intends to engage in. So I'll use the scatter-gun approach that will apply to all 2,692,585 of my readers. The three prime focal lengths generally recognized for portraiture photoing are 50mm, 85mm, and 135 or 150mm lenses. Two other factors: lens speed and stabilization or not. The faster the speed (aperture opening), the more the lens will cost. If you intend to shoot portraits only, and the camera on a tripod, save money and pass on stabilization.
Now, if you intend to shoot landscapes, consider a wide-angle prime, mid-range primes in the 50 to 100mm focal lengths and a long-range prime in the 100-300mm focal lengths. You can forget a wide-angle prime. I found none in a cursory browse of the Net. However, Sigma produces an 8-16mm f/4.5-5.6 DC HS lens, which is as wide as you can go for APS-C Canon DSLRs without going fisheye. For the other lenses, your options are Canon (EF-S) lenses, and lenses from Tamron or Sigma.
I called the camera shop where Brenda bought the camera and they said that they'd sell you the Canon EF-S 18-135mm IS STM lens at a kit price saving you lots of money. Buy it. Shoot with the 18mm-135mm for a couple of months and note what focal length you use most. That's your clue to the focal length of the first prime you might consider buying. Presuming you insist on a prime lens.
All that said, here comes the monkey wrench. Certain prime lenses for particular photography is good. But primes are not always the best lens to use. Every time a lens is changed, the camera's sensor is subject to dust. Just a few just spots in a photo is annoying or means lots of time photo editing them out. Hence, except for a Canon 50-Nifty (50mm), I don't own a prime lens. Regular readers know that I regularly use one lens: Tamron 16-300mm telephoto lens to avoid dust issues. Brenda, unless you're shooting in a studio, I encourage you to reconsider and buy a couple of telephoto zoom lenses. Perhaps zoom lenses discussed next. Stay tuned.
The photo of the week is a home in the Bodie ghost town complete with outhouse!
Send comments, questions or suggestions to: focusonphotography@earthlink.net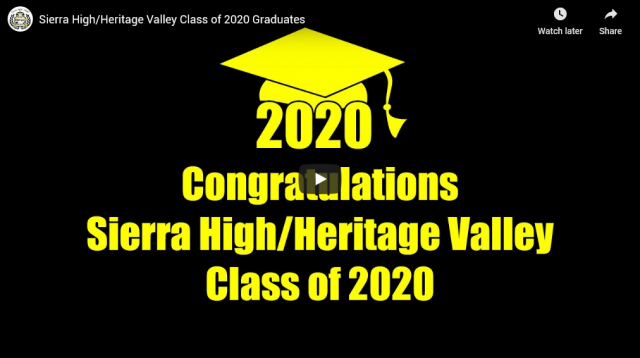 Fillmore Unified School District Presents The Sierra High/Heritage Valley Class of 2020. YouTube video link below.
Enlarge Photo
By Gazette Staff Writer — Monday, June 15th, 2020