Mixed Media works by Gwenlyn Norton At Discovery Gallery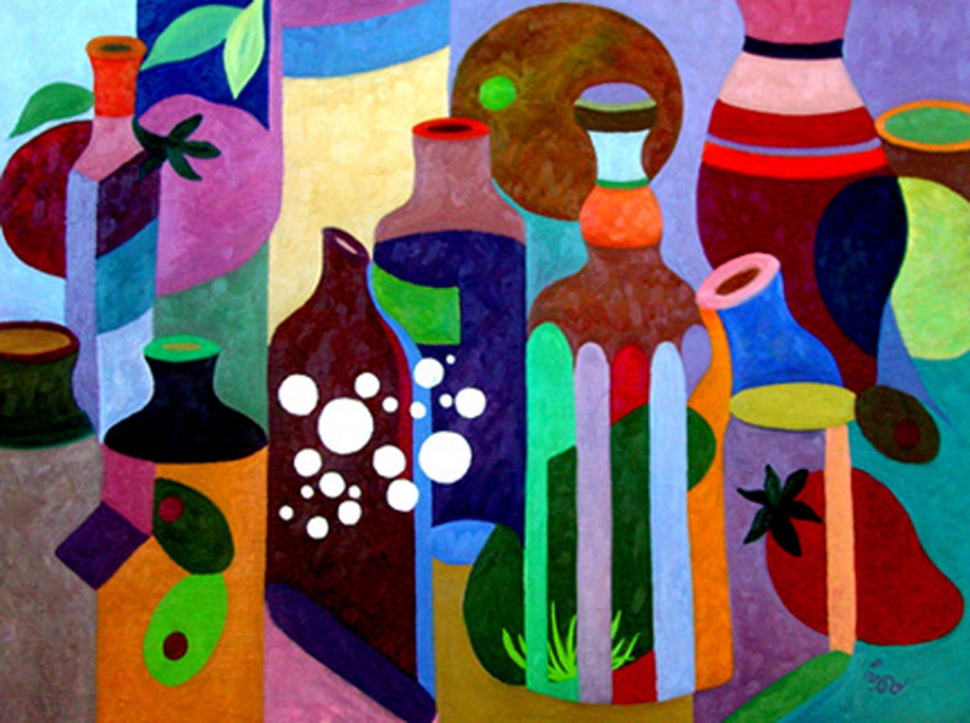 The Parade
By Gazette Staff Writer — Monday, November 23rd, 2009
An exhibit of original artworks by Gwenlyn Norton, titled "Celebration of Life", will be at the Discovery Gallery from Friday, December 4 through Wednesday, December 30, 2009. The opening reception is on Friday, December 4 from 5-8 pm. during the First Friday Ventura Gallery Crawl.
Bold and exuberant artworks by Gwenlyn Norton literally jump out at you full of animated spirit and life. Dazzling, uniquely cut canvases fill the gallery with various selections of mediums; ranging from oils, modeling pastes and gels, mixed media, pencils and more. Her images are jumping boldly, zestful of texture and wrapped with crisp, chromatic edges. These bright and juicy colors dance along with the ability to transform any subject matter into a party full of excitement.
Even as a child Norton was passionately in want of experimenting with the arts and all its colors, materials, textures, and designs. She has taken classes in graphic design, calligraphy, and decorated letters. However, many of her techniques and theories have been self taught, giving a personal twist to her work. She owned a graphic business in Ventura for seven years and currently manages a calligraphy business. Her adamant desire in the arts is evident accompanied by many studies and interests.
Norton's works have been displaced in over seventeen states in the past two years including, Florida, Texas and North Dakota, to name just a few. She has received numerous recognitions, Honorable Mentions, and Awards of Merits for an example, she acclaimed first place at the National Orange Show in San Bernardino, California. At the California State University at Channel Islands she currently has five works of art displayed throughout the campus and maintains an affiliation within their art department.
"Bringing the material to life, I want it to express its own "beingness"… wanting to be free to be itself in all its glory…" Extracting life from her materials, with her paintbrush she breathes life into each individual work of art. She invites every viewer to join her in celebrating life, which truly radiates through each of her vivacious creations.
This is Norton's first solo exhibition with the Buenaventura Art Association.
The Discovery Gallery is located at the Ventura Visitor's Bureau, 101 S. California St in downtown Ventura. Hours are Monday through Friday from 8:30 am to 5 pm, Saturday 9 am to 5 pm and Sunday from 10 am to 5 pm. Receptions during the First Friday Ventura Gallery Crawl are held from 5-8 pm. For more information, call the Buenaventura Art Association at 805-648-1235 or visit their website at www.BuenaventuraGallery.org