Nicaraguan National Treasure Omar d'León Reception at Museum of Ventura County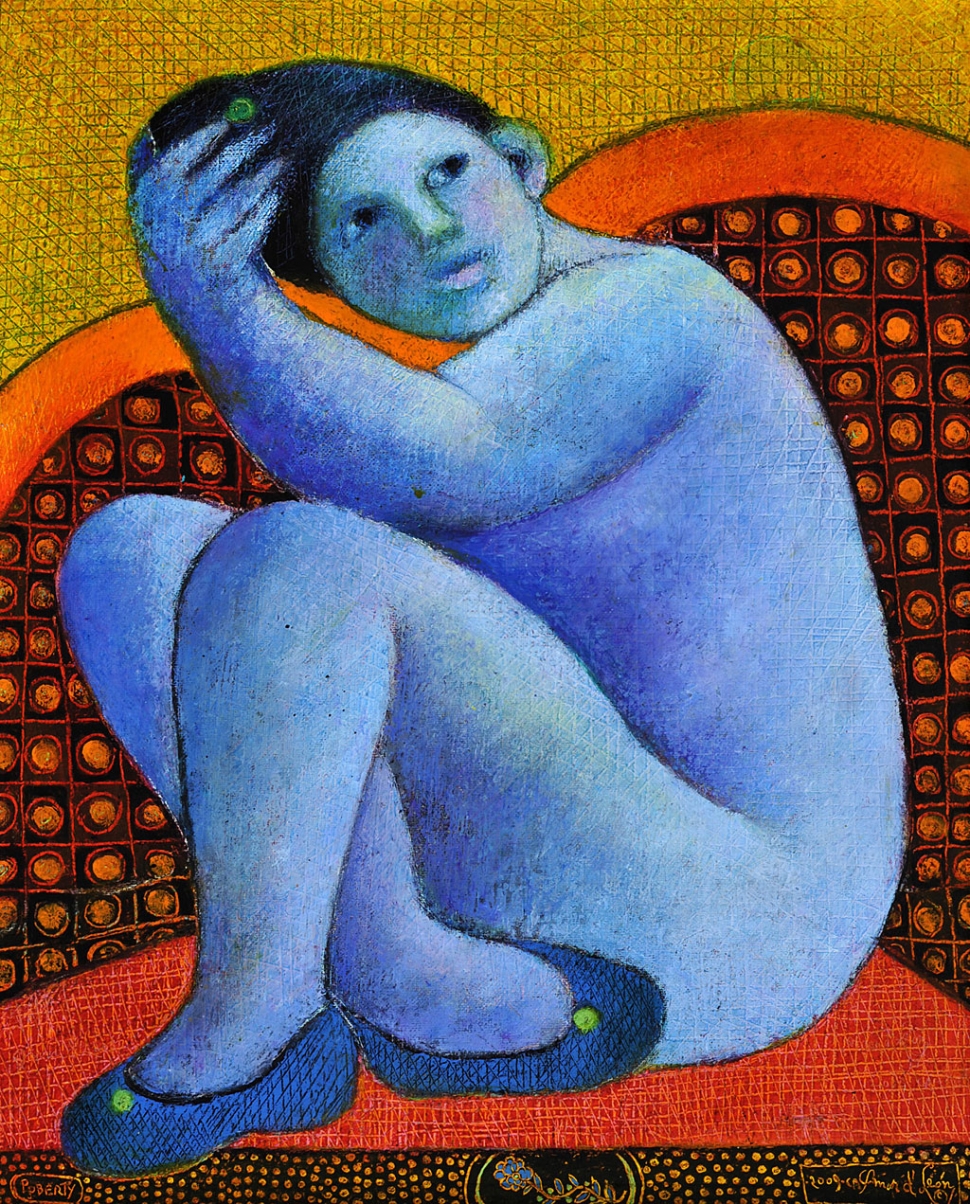 By Gazette Staff Writer — Monday, November 16th, 2009
A public artist's reception on Thursday, December 10, from 5:00 to7:00 p.m. opens the Museum of Ventura County's winter exhibition The Magical Realism of the Americas: The Art of Master Painter Omar d'León. Paintings by this internationally recognized artist, one of the most renowned Nicaraguan painters of the last 50 years, will be on exhibition from December 11, 2009 through February 28, 2010. The exhibit includes several recent works never before shown. The free reception and exhibition are at the museum's 89 S. California Street location in Ventura.
Fusing elements of Impressionism with magical realism, d'León earned critical acclaim at an early age. He is known for his light reflecting colors and surface textures, created by crosshatch scoring through oil and wax sometimes more then 20 layers deep. The exhibition includes photographs of this process, as well as d'León's tools and sketchbooks.
The artist fled his native country in 1980 and has been a Camarillo resident for 27 years. In 1970 d'León founded Museo-Galeria 904 in Managua, but Nicaragua's massive earthquake of 1972 destroyed much of the museum, and many of d'León's paintings were lost or looted. Several years later, he and his sister's family were forced to flee after beatings and death threats from the Sandinistas. Despite being able to take only a few of his paintings with him, d'León has since created a new and prolific body of work. Today his pieces are in the collections of the Museum of Latin American Contemporary Art in Washington, D.C., the Ponce Museum of Art in Puerto Rico, the Chicago Art Institute, the Cuevas Museum in Mexico City, and the Museum of Latin American Art in Long Beach, California, among other collections. In 1982 one of his paintings was reproduced in the form of a stamp for UNICEF.
The Museum of Ventura County is located at 89 S. California Street, open 11:00 a.m. – 6:00 p.m. Tuesday through Sunday, with free admission to most events. For more information, go to www.venturamuseum.org or call 805-653-0323.