Candidate Biographies

City Council Candidate
Rick Neal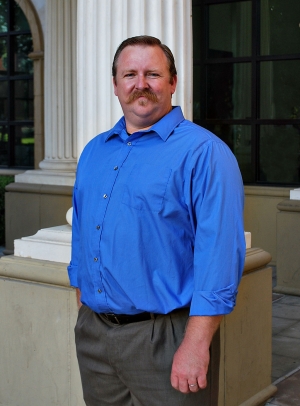 I'm Rick Neal and I am running for the Fillmore City Council. As a Fillmore native I am excited for the opportunity to represent my community.
Fillmore is my home. I graduated from Fillmore High School in 1993 and I am raising my family here. My wife and I operate two businesses in Fillmore, "Central Music" and "The Service Professional Plumbing". To contribute to my community, I volunteer as a "Firefighter / EMT for the Fillmore Fire Department and I am a volunteer member of Fillmore Mountain Search and Rescue Team where I have served in a leadership role as the team's Captain.
I am not a career politician. My primary goal as candidate for City Council is to provide for future economic stability. We can do this by having a firm, well planned infrastructure to prevent wasteful spending, to encourage an entrepreneurial atmosphere and continue to support local businesses. We can cut staffing and services to the bare bones but at some point we will need to address the revenue side of things. Increasing Fillmore's revenue means increasing property values, and exploring carefully planned, specific growth to keep spending local. The people of Fillmore and the businesses they operate are the backbone of our economy and we must responsibly support this type of growth.
I believe I differ from other candidates in that I am approachable to discuss any subject concerning the City. I promise to research the issues, get back to you and make a decision based on what is best for the majority of the citizens of Fillmore. I have some personal thoughts about what I would like to see but as a Councilmember I will do what is best for the community as a whole and not any special interests.
www.neal4council.com
City Council Candidate
Douglas Tucker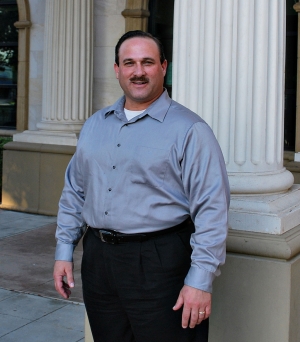 I currently work as an administrator of a 98 bed skilled nursing facility. Prior to that, I worked as a physical therapist aide and then assistant from 1992-2006. In 2006 I completed my Administrator in Training Program and successfully passed my state and federal exams to become a Licensed Nursing Home Administrator through California's NHAP program. I have been working as the Administrator of a private nursing home for the past 6 years. I have and continue to manage a multi-million dollar budget successfully, and regularly oversee the activities of over 125 employees. While working in the capacity of Administrator, I am responsible for human resources related tasks, payroll, budget management, customer service, insurance billing, contract negotiations and implementation, marketing activities, ensuring regulatory compliance and running the daily operation of the care facility .
I grew up in Simi Valley where I enjoyed the small town atmosphere and pride that had developed within the community. I graduated in 1990 from Royal High School and then began working and going to college until I graduated from the University of Phoenix with my Bachelors of Science degree in Business Management.
I have lived in Fillmore the past 11 years with my wife of 21 years. We truly love Fillmore and appreciate every aspect of its small town character.
www.tucker4council.com
City Council Candidate
Manuel "Manny" Minjares

I was born and raised in Monterey Park, California by my loving parents and one older brother. I am married to my wonderful wife Susan, have two beautiful children ages 12 and 7 and have a third little one on the way! They both attend school in Fillmore and participate in local youth sports programs.
I attended California State University Northridge and became an Urban Studies and Planning major after an undergraduate Urban Studies class sparked my interest in the built environment. I graduated with a Bachelor of Arts degree in Urban Studies and Planning in 2003.
While in school I worked for the Associated Students Recreation Department as a sports official. I completed a one year internship with the City of Los Angeles Housing Department in their Planning and Policy Division and followed that up with a one year internship with the CIty of El Monte's Planning Department while simultaneously working with the United Parcel Service. I applied, interviewed, was offered and accepted the position of Assistant Planner for the City of Fillmore immediately following my internship at the City of El Monte. In addition to my duties as an urban planner, I was tasked with administering the City's First Time Home Buyer, Housing Rehabilitation, Downtown Storefront Rehabilitation and Demolition Programs.
As a planner I had the fortunate opportunity to work on the Annexation of the 3 Rivers Park property, North Fillmore Specific Plan, Fillmore Business Park Master Plan, Fillmore Community Aquatics and Tennis Facility amongst many other commercial and residential projects.
During my first year in Fillmore I volunteered to become a youth basketball coach and basketball official in the Fillmore Youth Basketball league. This past basketball season was especially significant to me as I was asked to manage the basketball program and made the decision to join the Channel Coast Basketball Officals Association. My goal was to become a better sports offical and bring those skills back to the community I love to share with the officials in the Fillmore Youth Basketball league. The result was a resounding success as the level of officiating was the best I have seen since I've been in Fillmore. We topped the season off with all-star games for each age group and had the first ever Referees versus Coaches game.
I am presently employed as a Property Supervisor with Cabrillo Economic Development Corporation. I directly supervise 28 employees and oversee the day to day operations at 24 affordable rental communities with over a thousand units in Ventura County. Being responsible for finding eligible, upstanding residents while maintaining safe, attractive, and financially sound communities is a huge challenge. A challenge I love taking on day in and day out in an effort to enhance the quality of life of our residents and the communities within which they reside.
I learned a great deal about this wonderful community and made lifelong relationships in my roles as a City Staff member and member of the Youth Basketball Program. I feel the combination of my past and present employment experience, education and humble eagerness to assist the community will be extremely valuable assets to the Fillmore City Council.
www.minjares4council.com
City Council Candidate
Gayle Washburn
[biography never received]
City Council Candidate
Jaime Brooks
[biography never received]
City Council Candidate
Sandy Pella
[biography never received]
City Council Candidate
Alex Mollkoy
[biography never received]
City Clerk Candidate
Nancy Blendermann-Meyer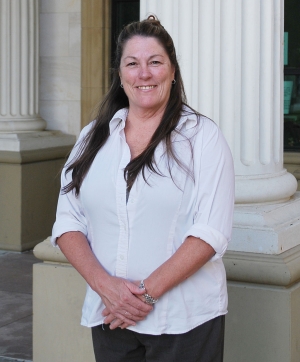 My name is Nancy Blendermann-Meyer. I was born and raised in Simi Valley, California and have continued to be a long time resident of Ventura County. I moved to Fillmore 22 years ago with my husband and three children. My family was drawn to Fillmore for its close proximity to the outdoors and our love for the Sespe Wilderness. Simi Valley was a wonderful community however it quickly grew too large for our liking. My husband and I wanted our children to grow up in a small town atmosphere just as we were blessed with growing up.
I have been a working mother most of my life regularly juggling family life and work life on a very regular basis. I currently work as an account manager of a large Radiology medical billing company that includes five major Los Angeles hospitals. For several years I have functioned in various capacities for youth little-league and softball.
I am running for City Clerk because of my passion and belief in community service. I feel as though my management and leadership experience would greatly benefit the residents of Fillmore should I be provided the opportunity to work as City Clerk. I am committed to working tirelessly ensuring all meeting minutes are provided in a timely manner and all matters dealt with by the City Clerk are done so in a fair and unbiased manner.
I would like to see some changes in City Hall. I do my best to learn the job of City Clerk and serve effectively. I do not mind hard work or a challenge. It seems like sometimes people get too comfortable in their position and lose all of the reasoning as to why they ran in the first place. I believe people can solve problems without bickering and backbiting. I look forward to service my constiuents of Fillmore.
City Clerk Candidate
Clay Westling
[biography never received]
City Treasurer Candidate
Shannon Godfrey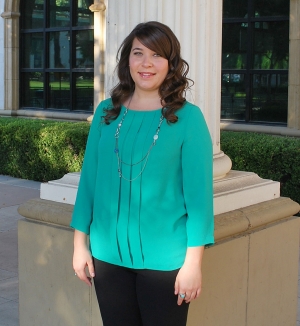 Shannon Godfrey currently works as a fiscal assistant II for the City of Fillmore. She began her employment with the City in January of 2004 where she was employed part time as an administrative receptionist. Looking to take her career to the next level, she applied and was hired within the City of Fillmore Finance Department in July of 2004. Upon employment, she has been made responsible for all accounts payable matters, business licensing and numerous other customer service related responsibilities.
Godfrey graduated from Fillmore High School in 1999 and attended Moorpark College where she received her associate's degree. She has been a resident of Fillmore for 27 years where she resides with her daughter Calista.
Shannon enjoys spending time in the outdoors and takes great pleasure in hunting, fishing, camping & snow skiing. In addition, she serves as a role model to local youth by volunteer with a local 4-h club.
City Treasurer Candidate
Grace Donahue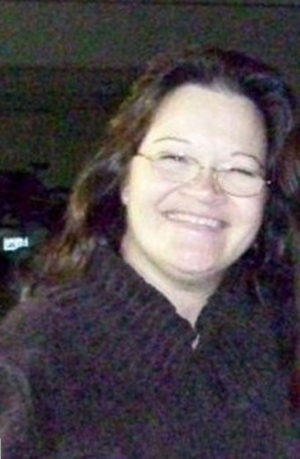 I am Grace Donahue and I am running for the City of Fillmore's Treasurer's seat because I want to give back to Fillmore and be a part of my Local Government. I know I can bring experience.
My experience includes being the City of Fillmore Treasurer during 2007 and 2008. I worked in banking with Security Pacific Bank. Presently, I am employed with Morgan & Braly, LLP, Certified Public Accountants'. My duties include Accounting, Tax Preparation and I am the Firm's Payroll Specialist. I have been a consultant to the Ventura County District Attorney's Office to provide assistance with Expert Witness Testimony in a Business Embezzlement Case.
I am a long time resident since 1980; raising my children here in Fillmore. Living here, I learned that city residents need to get involved in order for life and government to exist. Our City is known for its residents' participation, that is why Fillmore is what it is today; "The Last Best Small Town in Southern California".
I was born and raised in Los Angeles, CA., graduated from St. Bernard's High School in Playa Del Rey, attended Santa Monica City College, Ventura College and H&R Block Tax School. Since 1997, I am a registered and bonded Tax Preparer with the California Tax Education Council.
I volunteered as a Track Coach and Treasurer for the Fillmore Condors Youth Track Club. At the Fillmore Senior Center, I assisted with getting the Center back on track with programs. Today I continue to assist and volunteer my services and I am happy to say the Center is flourishing.
No matter where one lives, participation, volunteer work and involvement to your community is what makes your community a better place to live.
Winning the City Treasurer seat this November will allow me to continue to serve my Community and give back to the City of Fillmore for the wonderful life I have enjoyed here.
I am available for any questions or suggestions. Evenings and Weekends for your convenience 805 524-3204, gracedonahue@sbcglobal.net or Facebook


Confirm your registered to vote here
Voter registration guide here
Register to vote here
Find the nearest polling center here
Vote by Mail Application English Spanish
Races/Candidates
City of Fillmore
Fillmore City Council
(3) Council Members seats available:
Jamey Brooks
Steven R. Conaway,
Gayle E. Washburn
(1) City Treasurer seat available:
Norma E. Gutierrez
(1) City Clerk seat available:
Clay Westling
Fillmore Unified School District
(2) Board Member seats available:
Virginia A. de la Piedra
John L. Garnica
Fillmore-Piru Memorial District
(3) Board Member seats available:
James K. Herbert
Dwight Magness
John E. Pressey, Jr.
Important Dates
October 8 - Vote By Mail ballots available.
October 22 - Last day to register to vote.
November 6 - Election Day. Polls open 7 a.m. to 8:00 p.m.
Filing Schedule
Nomination Period for all candidates: 07/16/12 – 08/10/12
Extension Period: 08/11/12 – 08/15/12
Vote By Mail: 10/08/12 – 10/30/12
Write-In Period: 09/10/12 – 10/23/12
Close of Registration: 10/22/12