Candidate Biography: Nancy Blendermann-Meyer
By Gazette Staff Writer — Tuesday, September 25th, 2012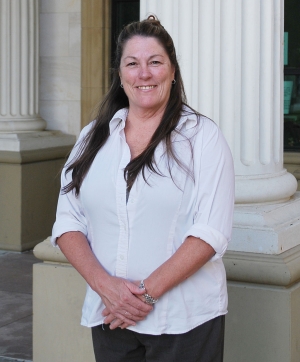 Nancy Blendermann-Meyer
My name is Nancy Blendermann-Meyer. I was born and raised in Simi Valley, California and have continued to be a long time resident of Ventura County. I moved to Fillmore 22 years ago with my husband and three children. My family was drawn to Fillmore for its close proximity to the outdoors and our love for the Sespe Wilderness. Simi Valley was a wonderful community however it quickly grew too large for our liking. My husband and I wanted our children to grow up in a small town atmosphere just as we were blessed with growing up.
I have been a working mother most of my life regularly juggling family life and work life on a very regular basis. I currently work as an account manager of a large Radiology medical billing company that includes five major Los Angeles hospitals. For several years I have functioned in various capacities for youth little-league and softball.
I am running for City Clerk because of my passion and belief in community service. I feel as though my management and leadership experience would greatly benefit the residents of Fillmore should I be provided the opportunity to work as City Clerk. I am committed to working tirelessly ensuring all meeting minutes are provided in a timely manner and all matters dealt with by the City Clerk are done so in a fair and unbiased manner.
I would like to see some changes in City Hall. I do my best to learn the job of City Clerk and serve effectively. I do not mind hard work or a challenge. It seems like sometimes people get too comfortable in their position and lose all of the reasoning as to why they ran in the first place. I believe people can solve problems without bickering and backbiting. I look forward to service my constiuents of Fillmore.