Candidate Biography: Douglas Tucker
By Gazette Staff Writer — Tuesday, September 25th, 2012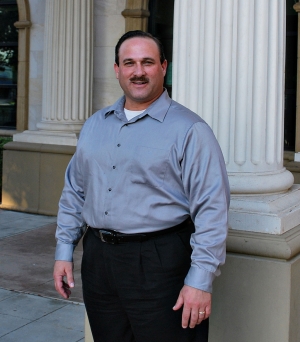 Doug Tucker
I currently work as an administrator of a 98 bed skilled nursing facility. Prior to that, I worked as a physical therapist aide and then assistant from 1992-2006. In 2006 I completed my Administrator in Training Program and successfully passed my state and federal exams to become a Licensed Nursing Home Administrator through California's NHAP program. I have been working as the Administrator of a private nursing home for the past 6 years. I have and continue to manage a multi-million dollar budget successfully, and regularly oversee the activities of over 125 employees. While working in the capacity of Administrator, I am responsible for human resources related tasks, payroll, budget management, customer service, insurance billing, contract negotiations and implementation, marketing activities, ensuring regulatory compliance and running the daily operation of the care facility .
I grew up in Simi Valley where I enjoyed the small town atmosphere and pride that had developed within the community. I graduated in 1990 from Royal High School and then began working and going to college until I graduated from the University of Phoenix with my Bachelors of Science degree in Business Management.
I have lived in Fillmore the past 11 years with my wife of 21 years. We truly love Fillmore and appreciate every aspect of its small town character.