Fillmore City Council Candidate Question #1

2012 Fillmore City Council Candidates (l-r) Manuel Minjaras, Rick Neal, Douglas Tucker, Gayle Washburn. Not Pictured, Sandy Pella.
By Gazette Staff Writer — Wednesday, September 19th, 2012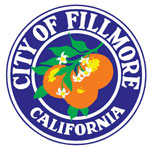 City of Fillmore
Each election year The Fillmore Gazette sends out a number of questions for the candidates to publicly answer, giving the community a chance to make an informed decision on election day. This year we will provide them with seven questions, one a week. The answers will appear in the Gazette, placed in alphabetical order the first week and rotating each week after.
Question #1 - "What personal, business or government experiences qualify you to be a good council candidate? How would your election to a seat make this a better city council?"
MANUEL MINJARES:
From a personal stand point, I feel my neutral demeanor, communication skills and love for this town will be great assets to the City Council. Additionally, raising a young family in Fillmore also gives me a significant incentive to put my best effort forward to ensure that I do my part to make this a safe, economically sound, and thriving town with recreational opportunities for residents of all ages.
From a professional standpoint, I feel my combination of education and professional work experience have helped me develop a unique skill set that I feel qualify me as a strong City Council candidate. I have a Bachelor of Arts degree in Urban Studies and Planning from California State University Northridge and have worked in the Planning and Policy Division of the City of Los Angeles' Housing Department, City of El Monte and City of Fillmore Planning Departments. These positions taught me how to work effectively with the public, present well written reports at public hearings, and understand how all departments within City Hall work together to efficiently serve the community. In addition to my work at City Hall I've been coaching, officiating, mentoring youth sports officials, and assisting with the management of the gym for the Fillmore Youth Basketball league since 2005.
I currently supervise 28 employees and oversee the day to day operations at 24 affordable rental communities with over 1,500 units in Ventura County as a Property Supervisor for CEDC.
It is my belief that my election to a seat on the City Council will bring a sense of balance, common sense and professionalism. I understand that the challenges facing our community at this point and time are daunting however I truly believe my natural talents and acquired skills will have an immediate and positive impact on the council that will help steer our town back on track.
RICK NEAL:
I was raised in Fillmore, met my wife and graduated from Fillmore High school, I am raising my family here, I am a volunteer firefighter / EMT for The Fillmore Fire Department, I am a volunteer mountain rescuer for the Fillmore Mountain Search and Rescue Team, and my wife and I own and operate two business in Fillmore. Central Music and The Service Professional Plumbing.
All of this gives me a deep understanding of what made Fillmore such a wonderful place to grow up in, and what draws so many to call Fillmore their home.
As a councilmember I will bring a common sense approach to decision making that has served me well in my businesses. I will treat people with respect, listen to their perspective, possibly offer them another perspective, and make a decision based on the best interests of the community. It's important to understand we need to address the revenue side of things along with managing expenses. It's not overly complicated.
My volunteering demonstrates my values. People come first. My firefighter and search and rescue experience continually exercises my ability to make decisions under pressure, and work within a team to achieve an objective whether I agree with the approach or not.
Electing me to a city council seat will definitely be an improvement to this council. There has been a lot of bickering going on at the expense of the citizens. We need decision makers who have both personal and business experience within the community.
It's time we all take responsibility for our futures. It starts with electing a council that will stop wallowing over the past and plan for the future of Fillmore.
DOUGLAS TUCKER:
I have served on the North Fillmore Neighborhood Committee as Chair and on the Fillmore Planning Commission as Chair and Vice Chair. This experience has given me valuable experience and insight on how a group of individuals from differing perspectives should come together and work towards a common goal.
As a medical professional with an emphasis on Management Administration I have learned a great deal about how to run a successful business, develop vision and to overcome challenges through teamwork, common sense and perseverance. As a manager of over 125 staff members it's my goal to develop employees and foster an environment of excellence. As a Councilman I will set priorities, give direction and will verify and validate City Hall is conducting the people's business properly.
I have a Bachelor's Degree in Business Management with over 21 years of experience as a medical professional. It's my goal to use my ability and common sense to help Fillmore. We need fresh eyes on the problems we now face. My wife, Olga, and I moved to Fillmore because we wanted to find a place to call home that had a small town atmosphere. Fillmore is filled with civic pride and unity. Fillmore is my home and I want to help to develop a stable economy so others can live and work in town.
Fillmore is facing significant challenges; viewers of Council meeting know all too well that dysfunction is harming our city. Decisions have been made by the council which have negatively affected every family and has harmed Fillmore's future. We need to turn things around and get Fillmore back on track. I will make every effort to obtain a budget that makes sense, get our sewer rates as low as possible, to ensure that city hall is staffed appropriately and that our public safety is not undermined further. I will work to unify the city and develop a process of effective communication. I ask for your support and together let's get our town back on track.
GAYLE WASHBURN:
I have been on the City Council for four years, serving as Mayor for two years. I am an experienced leader and have been President of two homeowners associations. I owned my own small tech support business in Lakewood, Colorado for ten years, as well as managed my husband's contracting business. I worked for Texaco for 21 years. So, I have a broad range of experience and knowledge; small business, corporate, government and personal. I have been successful at creating value on a business level by diligently controlling expenses while improving customer service. I am also Past President of the Heritage Valley Tourism Bureau and sit on the boards of the Ventura County Air Pollution Control District and Ventura Council of Governments. I have consistently worked hard to make a better city council by investing my time and energy on behalf of the citizens of Fillmore. While I am under unceasing one sided attacks by disgruntled opponents, I make an effort to stay focused on the important issues. I do not engage in distracting personal vendettas and I treat all citizens, staff and other council members with respect. While it will be a challenge, I am committed to getting Fillmore's budget issues on a sustainable path.
SANDY PELLA:
My name is Sandy Pella. I have lived in California the majority of my adult life; the past six years in Fillmore. I was drawn to the area by the beauty of the Santa Clara Valley and to the small town character of Fillmore in particular.
Throughout my professional career, I have strived to produce positive outcomes through careful planning, structure and reasonable forecasting. My professional experience consists of over 40 years in sales, business, operations, administration, and in various managerial and departmental roles within proprietary education. These career functions have involved: classroom instruction, career services, operational responsibilities for devising and implementing budgets, managing departments and staff, and in generating income sources. Currently, I am employed in an instructional capacity for a non-profit service provider to adults with developmental disabilities.
As a citizen and advocate for the survival of Fillmore as a City, I chose to run for a seat on the City Council. The downturn in the economy has adversely diminished business profit margins, business and residential development, city finances, and the confidence of citizens in general. I believe that I can apply my background and practical experience to affect a change in the business of city government; helping the other City Council members to rebuild and restore Fillmore.
My vision is to generate an increased awareness of Fillmore's unique qualities to the filming and tourism industries. Business growth necessitates that our downtown also be open to a variety of small business ventures in conjunction with completing the business park. I am committed to a balanced budget, and in evaluating all reasonable revenue sources while controlling costs. I desire to keep the public informed on City issues by promoting a quarterly newsletter on the City website which would outline actions and activities of the City Council.