By Gazette Staff Writer — Tuesday, July 23rd, 2013
VENTURA - State Senator Hannah-Beth Jackson (D-Santa Barbara) will be holding sidewalk office hours on Wednesday, July 24th and Thursday, July 25th 2013 in the cities of Fillmore, Santa Paula, and Oxnard.
The Senator will be on hand at each of these events to meet with residents and discuss their concerns. The office hours provide a more convenient way for Ventura County residents can also get assistance and share their issues and concerns with their State Senator. In addition, Senator Jackson has a district office in Ventura County located in Oxnard.
Wednesday, July 24th
Fillmore: 9:30 am-11:00 am
Fillmore City Hall Council Chambers
250 Central Ave., Fillmore, CA 93015
Santa Paula: 12:30 pm -2:00 pm
Santa Paula City Council Chambers
971 E Ventura St., Santa Paula, CA 93060
Office of Senator Hannah-Beth Jackson, District 19
300 E. Esplanade Dr. Suite #430
Oxnard, CA 93036
(805) 988-1940
Jackson represents the 19th Senate District, which includes all of Santa Barbara County and most of Ventura County.
By Gazette Staff Writer — Monday, July 22nd, 2013
TUESDAY, JULY 23, 2013
6:30 P.M.
FILLMORE CITY HALL
CENTRAL PARK PLAZA
250 CENTRAL AVENUE
FILLMORE, CALIFORNIA 93015-1907
AGENDA
1. Call to Order:
2. Pledge of Allegiance
3. Roll Call: Councilmembers Douglas Tucker, Diane McCall, Steven Conaway, Mayor Pro
Tem Manuel Minjares and Mayor Rick Neal
4. Approval of Agenda
5. Presentations and Announcements
6. Public Comments
7. Consent Calendar
Recommendation for Item A. is to Approve by voice vote.
A. Warrant List for JULY 23, 2013.
A brief recess will be called to hold a Successor Agency meeting.
8. Department Reports
City Council
A. Discussion of Revising 2013 City Council Meeting Schedule.
Recommendation: Discuss and provide direction to staff on whether the Council
will remain dark on August 13, 2013 or hold a regular City Council meeting.
B. Appointments to the Planning and Parks and Recreation Commissions.
Recommendation: 1) Mayor, upon recommendation from the Interview Selection
Committee, appoint one person to a term to expire January 2017 on the Planning
Commission. 2) Mayor, upon recommendation from the Interview Selection
Committee, appoint one student representative to a one year term on the Parks
and Recreation Commission.
Finance
C. Consideration to authorize the Acting City Manager to terminate existing copier
lease agreement with Ricoh USA, Inc. and enter into an agreement with
DocuProducts and Canon Financial Services, Inc.
Recommendation: 1) Authorize the Acting City Manager to terminate its current
contract with Ricoh USA, Inc. and enter into a new copier lease agreement with
DocuProducts and Canon Financial Services, Inc.; or 2) Deny the request for
authorization to terminate its current contract with Ricoh USA, Inc. and enter into a
new copier lease agreement with DocuProducts and Canon Financial Services,
Inc.
D. Consideration and Adoption CONTINUED »
By Gazette Staff Writer — Monday, July 15th, 2013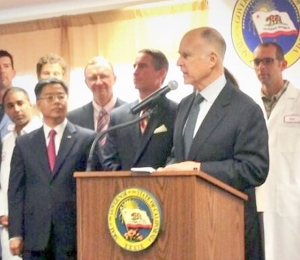 San Diego, CA – Assemblyman Jeff Gorell (R-Camarillo), was pleased to join Governor Jerry Brown at Takeda California, Inc., a pharmaceutical manufacturing company, for the signing of Senate Bill 90 and Assembly Bill 93, which together represent the state's new job creation program and enterprise zone reform.
The two bill package has been applauded by businesses and manufacturers throughout California as the most important economic development legislation passed in more than a decade.
"California needs long-term manufacturing investment and the eight-year sales tax exemption will help level the playing field for manufacturers to grow in California. The collective manufacturing community thanks the Assemblyman Gorell for his leadership and crucial negotiations on this issue," said Jack Stewart, President of the California Manufacturers and Technology Association. "The Assemblyman worked hard to get this package right for manufacturers and, in the end, offered a critical vote to get it passed," he went on to say.
"I am excited at the opportunity to stand by the governor for this signing of this historic job creation legislation," stated Assemblyman Gorell. "This tax credit is a key element to our Gold Team effort here in Ventura County and it was an honor to participate in the development of this bipartisan compromise."
AB 93 and SB 90 received bipartisan support in the Legislature establishing the Governor's Economic Development Initiative. This initiative will help bolster California's business climate and put Californians to work by establishing a statewide sales tax exemption on manufacturing equipment, hiring credits for businesses in areas with the highest unemployment and poverty, and providing additional investment incentives.
By Gazette Staff Writer — Wednesday, July 10th, 2013
[The thrust of this letter applies to the American Congress in general. It's past time to sift the cat box by way of term limits as the author admonishes. Martin Farrell]
April 3, 2013
Senator Patty Murray
Senator Maria Cantwell
Washington , DC , 20510
Dear Senator:
I have tried to live by the rules my entire life. My father was a Sergeant Major, U.S. Army, who died of combat related stresses shortly after his retirement. It was he who instilled in me those virtues he felt important - honesty, duty, patriotism and obeying the laws of our various governments. I have served my country, paid my taxes, worked hard, volunteered and donated my fair share of money, time and artifacts.
Today, as I approach my 79th birthday, I am heart-broken when I look at my country and my government. I shall only point out a very few things abysmally wrong which you can multiply by a thousand fold. I have calculated that all the money I have paid in income taxes my entire life cannot even keep the Senate barbershop open for one year! Only Heaven and a few tight-lipped actuarial types know what the Senate dining room costs the taxpayers. So please, enjoy your haircuts and meals on us.
Last year, the president spent an estimated 1.4 $billion on himself and his family. The vice president spends $millions on hotels. They have had 8 vacations so far this year! And our House of Representatives and Senate have become America 's answer to the Saudi royal family. You have become the "perfumed princes and princesses" of our country.
In the middle of the night, you voted in the Affordable Health Care Act, a.k.a. "Obama Care," a bill which no more than a handful of senators or representatives read more than several paragraphs, crammed it down our throats, and then promptly exempted yourselves from it substituting your own taxpayer-subsidized golden health care insurance.
You live exceedingly well, eat and drink as well as the "one percenters," consistently vote yourselves perks and pay raises while making 3.5 times the average U.S. individual income, and give up nothing while you (as well as the president and veep) ask us to sacrifice due to sequestration (for which, of course, you plan to blame the Republicans, anyway).
You understand very well the only two rules you need to know - (1) How to get elected, and (2) How to get re-elected. And you do this with the aid of an eagerly willing and partisan press, speeches permeated with a certain economy of truth, and by buying the votes of the greedy, the ill-informed and under-educated citizens (and non-citizens, too, many of whom do vote) who are looking for a handout rather than a job. Your so-called "safety net" has become a hammock for the lazy. And, what is it now, about 49 or 50 million on food stamps - pretty much all Democrat voters - and the program is absolutely rife with fraud with absolutely no congressional oversight?
I would offer that you are not entirely to blame. What changed you is the seductive environment of power in which you have immersed yourselves. It is the nature of both houses of Congress which requires you to subordinate your virtue in order to get anything done until you have achieved a leadership role. To paraphrase President Reagan, it appears that the second oldest profession (politics), bears a remarkably strong resemblance to the oldest.
As the hirsute first Baron John Emerich Edward Dalberg Acton (1834 - 1902), English historian and moralist, so aptly and accurately stated, "Power tends to corrupt, and absolute power corrupts absolutely. Great men are almost always bad men." I'm only guessing that this applies to the female sex as well. Tell me, is there a more corrupt entity in this country than Congress?
While we middle class people continue to struggle, our government becomes less and less transparent, more and more bureaucratic, and ever so much more dictatorial, using Czars and Secretaries to tell us (just to mention a very few) what kind of light bulbs we must purchase, how much soda or hamburgers we can eat, what cars we can drive, gasoline to use, and what health care we must buy. Countless thousands of pages of regulations strangle our businesses costing the consumer more and more every day.
As I face my final year, or so, with cancer, my president and my government tell me "You'll just have to take a pill," while you, Senator, your colleagues, the president, and other exulted government officials and their families will get the best possible health care on our tax dollars until you are called home by your Creator while also enjoying a retirement beyond my wildest dreams, which of course, you voted for yourselves and we pay for.
The chances of you reading this letter are practically zero as your staff will not pass it on, but with a little luck, a form letter response might be generated by them with an auto signature applied, hoping we will believe that you, our senator or representative, has heard us and actually cares. This letter will, however, go on line where many others will have the chance to read one person's opinion, rightly or wrongly, about this government, its administration and its senators and representatives.
I only hope that occasionally you might quietly thank the taxpayer for all the generous entitlements which you have voted yourselves, for which, by law, we must pay, unless, of course, it just goes on the $17 trillion national debt for which your children and ours, and your grandchildren and ours, ad infinitum, must eventually try to pick up the tab.
My final thoughts are that it must take a person who has either lost his or her soul, or conscience, or both, to seek re-election and continue to destroy this country I deeply love and put it so far in debt that we will never pay it off while your lot improves by the minute, because of your power. For you, Senator, will never stand up to the rascals in your House who constantly deceive the American people. And that, my dear Senator, is how power has corrupted you and the entire Congress. The only answer to clean up this cesspool is term limits. This, of course, will kill the goose that lays your golden eggs. And woe be to him (or her) who would dare to bring it up.
Sincerely,
Bill Schoonover
3096 Angela Lane
Oak Harbor , WA 98277
By Gazette Staff Writer — Monday, July 8th, 2013
Sacramento, CA – Assemblyman Jeff Gorell (R-Camarillo) today congratulated Charles Giacchi on his appointment to the Governor's Military Council, and thanked Governor Jerry Brown for including a member who is experienced with Ventura County's large and unique military community.
"I was pleased to be able to nominate Charles Giacchi and to work with the Governor to address the need to have an appointee from Ventura County on his military council," stated Assemblyman Jeff Gorell.
"When initially created back in March, the Governor's Military Council included members representing San Diego and China Lake, however there was no representation for the military bases of Ventura County. The appointment of Mr. Giacchi to this council means that the importance of our area's military bases will not go unnoticed as we approach another likely round of BRAC cuts in 2015."
As the founder and principle partner of Strategic Management Partners, Charles Giacchi is intimately familiar with the important military bases located in Ventura County. In his 40 years of managing large and complex enterprises, Mr. Giacchi has also served as the Technical Director of the Naval Surface Warfare Center (NSWC), the Product Area Director for Surface Ship Combat Systems at the NAVSEA Warfare Center, and the Executive Director of the Port Hueneme Division of the NSWC. Mr. Giacchi began his career as an engineer with Lockheed Electronics, and his education includes a BS in Engineering Technology from Chapman University, and an MS in Systems Engineering from the University of Southern California.
Mr. Giacchi was selected for membership in the Senior Executive Service (SES) in 1997, and was a 2006 recipient of the Distinguished Executive Presidential Rank Award, as well as numerous awards within the Navy and NAVSEA.
By George Runner — Monday, July 1st, 2013
SACRAMENTO – George Runner today issued the following statement regarding a 3.5 cent increase in California's excise tax on gasoline scheduled to take effect July 1, 2013:
"On July 1 Californians will be forced to begin paying the highest gas taxes in the nation. They have a right to be angry and demand explanation from their elected officials.
"I too am upset and frustrated by this tax increase, which stems from a complicated law known as the 'fuel tax swap.'
"The goal of the fuel tax swap wasn't good tax policy. Instead, its sole purpose was to allow the Legislature to move more than a billion dollars in gas tax revenues into the state's General Fund.
"I voted against the fuel tax swap. I also voted against the 3.5 cent rate increase that takes effect July 1.
"Although the Board of Equalization must implement the law as written, a certain amount of discretion comes into play. Most of the July 1 increase is based on uncertain projections of future gas prices.
"I don't think we should be in the business of raising taxes based on guesswork."
Elected in November 2010, George Runner represents more than nine million Californians as a member of the State Board of Equalization. For more information, visit www.boe.ca.gov/Runner.
A video of Runner questioning and voting 'no' on the gas tax hike is available at http://youtu.be/RWc1KzjMI4A
By Gazette Staff Writer — Monday, June 24th, 2013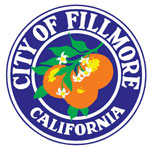 City of Fillmore
FILLMORE CITY COUNCIL
REGULAR MEETING AGENDA
TUESDAY, JUNE 25, 2013 - 6:30 P.M.
COUNCIL CHAMBERS – CITY HALL
1. Call to Order:
2. Pledge of Allegiance
3. Roll Call: Councilmembers Douglas Tucker, Diane McCall, Steven Conaway,
Mayor Pro Tem Manuel Minjares and Mayor Rick Neal
4. Approval of Agenda
5. Presentations and Announcements
CASA of Ventura County - (Court Appointed Special Advocate) for
Children
6. Public Comments
7. Consent Calendar CONTINUED »
By Gazette Staff Writer — Wednesday, June 19th, 2013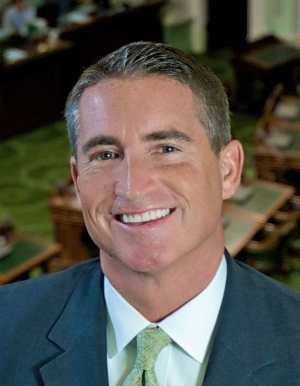 Jeff Gorell
VENTURA, CA - State Assemblyman Jeff Gorell, who established the Gold Team California initiative to retain and attract employers to Ventura County and the state, earned this year's Workforce Investment Board (WIB) Champion for Prosperity Award. Gorell will be among five 2013 WIB Award recipients who will be recognized at the WIB's annual meeting on June 20 at the Ventura County Office of Education. The annual awards in four categories, are given to individuals, employers and organizations in the community who have played an important role in building a strong workforce in Ventura County.
WIB Champion for Prosperity Award
The WIB Champion for Prosperity Award is presented to an individual or organization for supporting workforce development in Ventura County through job creation, job retention and business expansion or attraction. In addition to creating the Gold Team, Gorell has advocated for approval of a federal permit to test unmanned aerial vehicles at Navy Base Ventura County (NBVC). If the permit process is successful, it will result in thousands of jobs to the region.
"California has advantages that most states can only dream about, including our highly educated workforce, a gateway to Asian markets through our West Coast ports, abundant natural resources and a healthy infrastructure," says Gorell." However, we continue to lose jobs to less appealing states because we are not fighting hard enough to keep those jobs in California. The California Gold Team brings elected officials together with business and labor leaders, working to find common sense solutions to our regulatory burdens and to highlight our state's competitive advantages."
WIB Leadership Award
For his work on behalf of Ventura County's youth and overall workforce development, Captain David Sasek at Naval Base Ventura County received the WIB Leadership Award. The award recognizes someone who embodies the spirit and purpose of workforce development in Ventura County--a role model who takes on and solves workforce challenges.
Sasek helped form and is currently chairperson of the NBVC Education Outreach Working Group of 80 tenant Commands on the Base. The group's goals are to inspire interest in science, technology, engineering and mathematics (STEM) disciplines by minority students in local schools. Under Sasek's leadership, the Base offers six-to-nine-week internships and has established programs and partnerships with local elementary, middle and high schools.
"I believe STEM education outreach is critical to the future of our nation's economy," says Sasek. "Encouraging our children to pursue higher education studies in these rapidly-growing, currently underserved areas will help us reduce or eliminate our nation's deficit in STEM related fields. Equally important, doing so will create career opportunities for these youth in growing fields for life-long productive employment."
WIB Youth Opportunity Award
The WIB Youth Opportunity Award is presented to an organization for providing internships or employment opportunities that help grow and strengthen Ventura County's future workforce. This year, there were two winners.
The Port of Hueneme is one of the award recipients. In April 2012, The port proposed a Global Trade and Logistics class for junior and senior students in the Oxnard Union High School District. The class just completed its second semester with an enrollment of 16 students. The program provides an overview of global trade and logistics supply chains and a relevant curriculum so students understand the job skills necessary for the industry.
"Most people don't consider the economics of international trade or the numerous job and career opportunities created by shipping fresh produce or cars from overseas," says Kristin Decas, Port of Hueneme CEO and port director. "The Global Trade & Logistics class combines real-world Port of Hueneme situations with content from the Oxnard Union High School District curriculum. The result is an engaging and interactive experience that promises to get students excited about our county's global seaport and the career opportunities represented through global trade."
The second award winner is the Ventura County Medical Center and Santa Paula Hospital's Auxiliary. Under the direction of Debbie Hill, the director of volunteer services for both hospitals, more than 80 youths participate in internships at the hospitals.
"Our student volunteers develop a sense of confidence while working in our healthcare setting," says Hill. "They bring with them enthusiasm and an eagerness to expand their knowledge. We all take pride in the fact that we have made a difference in the lives of these young people."
WIB Collaborative Action Award
The WIB Collaborative Action Award goes to Tavi Udrea, global training and development director for Haas Automation, Inc. in Oxnard. The award is for partnerships that help meet employer needs, improve the relevance and capacity of education and workforce training or supports business expansion in Ventura County.
Udrea has played a key role in organizing the Manufacturing Roundtable of Ventura County, created by the WIB in 2012 to strengthen the manufacturing base in Ventura County. He also works with the K-12 school system and community colleges to host student visits to Haas Automation and actively encourages other businesses to help raise the visibility of manufacturing careers in the county.
"Ventura County is fortunate to have workforce visionaries like Mr. Udrea who, behind the scenes, are actively growing our workforce and strengthening our local economy through training, educational opportunities and business retention efforts," said Alex Rivera, director of human resources at Clean Diesel Industries, Inc. and WIB Chair. "They are making a real difference in the lives of thousands of current and future workers."
By George Runner — Tuesday, June 18th, 2013
SACRAMENTO, CA – George Runner today issued the following statement in response to the Legislature's approval of a budget:
"The Legislature should be commended for approving an on-time budget and exercising some measure of restraint.
"However, the success of this budget hinges on the decisions of a very small number of overtaxed Californians, their continued presence in California and their success in the stock market.
"According to the Franchise Tax Board, the highest one percent of income earners will pay more than $2 billion less in 2013 than 2012. That's not surprising. A recent survey found 75 percent of affluent Californians are planning actions to reduce their tax liabilities—and a quarter are considering moving out-of-state.
"It's troubling that the volatile personal income tax accounts for 63 percent of budget revenue. Just one percent of California taxpayers now provide nearly half of all income tax payments the state receives.
"You can't tax your way to prosperity. To create true budget stability, California must attract jobs and investment to our state rather than drive them away."
Elected in November 2010, George Runner represents more than nine million Californians as a member of the State Board of Equalization. For more information, visit www.boe.ca.gov/Runner.
By Gazette Staff Writer — Tuesday, June 18th, 2013
CITY OF FILLMORE
CITY COUNCIL
AGENDA
BUDGET WORKSHOP
SPECIAL MEETING
TUESDAY, JUNE 18, 2013
6:30 P.M.
FILLMORE CITY HALL
CENTRAL PARK PLAZA
250 CENTRAL AVENUE
FILLMORE, CALIFORNIA 93015-1907
1. Call to Order: 6:30 P.M.
2. Pledge of Allegiance
3. Roll Call: Councilmembers Steve Conaway, Douglas Tucker, Diane McCall,
Mayor Pro Tem Manuel Minjares and Mayor Rick Neal
4. Approval of Agenda
5. Public Comments
6. BUDGET WORKSHOP
Finance
A. Continued Review and Discussion of the FY 2013-14 Recommended
Budget.
Recommendation: It is CONTINUED »
By Gazette Staff Writer — Tuesday, June 4th, 2013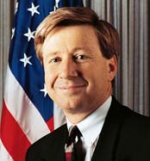 Senator George Runner
Serving the 17th District which incorporates portions of the Los Angeles, San Bernardino, Ventura and Kern counties.
What: George Runner will be the featured speaker at the June 6 Ventura County Taxpayers Association luncheon and will discuss the topic: "Can California Really Tax Itself into Prosperity?"
Where: Marriott Courtyard
600 East Esplanade Drive
Oxnard, California
When: 11:30 AM, Thursday, June 6, 2013
Contact: David Duran 916-322-1447
By Gazette Staff Writer — Wednesday, May 15th, 2013
PIRU NEIGHBORHOOD COUNCIL MEETING
PO BOX 162, 802 0rchard Street, PIRU Community Center‐ 805‐521‐1333
Wednesday, May 15, 2013 7:00 P.M.
AGENDA
Call to order: C. King
Pledge of Allegiance
Roll call:
OFFICERS
President: C. King Vice President: Rita Avila Event Coordinator: Antonina Henderson
Secretary: Yvonne Gonzalez Treasurer: Jazmin Gonzalez
Approval of minutes:
Approve Agenda:
Crime Report: Deputy Oriee
Fire Safety Report: Fred Ponce
Presidents Report:
New Business:
A. Piru Smash: 6/22 volunteers needed/vendor applications/PYS/
B. Scholarship awards
C. Swelter production issues: residents
D. Planning Division: Film permits: Hai Nguyen
Old Business
A. Bike Path update: it will be built
B. VCTC update
C. Principal Diane Vides: upcoming events
D. CEDC i. Valle Naranjal posted Monthly Calendar
ii. "Bridgeview Apartments" Response to PNC Letter
Treasurer's report
A. PNC Account Balance $ 2478.91
B. Scholarship Balance $2850.00
C. Deposit :Swelter $1000.00
Public comments:
Next Meeting: Wednesday June 19, 2013 @ 7pm Meeting adjourned:
By Gazette Staff Writer — Wednesday, April 24th, 2013
Interested citizens urged to apply by May 7th
The Fillmore City Council unanimously determined Tuesday, April 23, 2013 to fill its current Council vacancy by appointing a citizen to the seat, and is inviting interested persons to apply for the position.
Citizens have until Tuesday, May 7th at 4:00 p.m. to file an application and FPPC 700 Form with the City Clerk's office. Applications and 700 Forms are available at Fillmore City Hall at 250 Central Avenue and on the City's website www.fillmoreca.com. The resident appointed must be at least 18 years old, live in the City limits and be a registered city voter at the time of appointment. They will be appointed to complete a term that will conclude after the November 2014 City Council elections.
The person selected will occupy the seat held by Eduardo Gonzalez, who announced his resignation from the City Council by letter dated April 15, 2013. Citing health reasons, Gonzalez's resignation took effect immediately.
The City Council is expected to interview candidates and make a decision on the appointment at its May 14th regular meeting.
The City Council chose to fill the vacancy by appointment rather than calling for a special election. City staff informed the Council that calling a special election would cost an estimated $18,000.
For more information on the application process, please contact Deputy City Clerk, Diana Impeartrice at 524-1500, extension 211.
By Gazette Staff Writer — Wednesday, April 24th, 2013
Sacramento, CA – The Senate Natural Resources Committee today approved SB 135 by Senator Alex Padilla (D-Pacoima). The vote was 9–0. The bill would require the development of a comprehensive statewide earthquake early warning system in California. The measure now goes to the Senate Appropriations Committee for consideration.
About 90% of the world's earthquakes and over 80% of the world's strongest quakes occur along the Pacific Ring of Fire. The Ring of Fire includes the very active San Andreas Fault zone here in California. Japan, Taiwan, Mexico, Turkey, Romania, Italy and China either have or are working on earthquake early warning systems.
Specifically, SB 135 would direct the Office of Emergency Services, in collaboration with the California Institute of Technology (Caltech), the California Geological Survey, the University of California Berkeley, the United States Geological Survey, and others, to develop a comprehensive statewide earthquake early warning system in California. The initial cost estimate for the system is $80 million.
"A fully developed CONTINUED »
By Gazette Staff Writer — Wednesday, April 10th, 2013
Clears Higher Education Committee with Bipartisan Support
Sacramento, CA – Legislation to freeze the fees and tuition paid by students in the UC and CSU public universities today passed out of the Assembly's Higher Education Committee with bipartisan support. Assembly Bill 67, introduced by Assemblymember Jeff Gorell in January, was recently combined with higher education legislation by Assemblymembers Kristin Olsen (R-Modesto), and Rocky Chavez (R-Oceanside).
"We've balanced the budgets of the universities over the past decade by tripling the tuition and fees students pay, making a college education unaffordable for many California families," said Gorell. "This bill reaffirms California's commitment to supporting higher education and maintaining a well-educated workforce, one of the most important pillars of California's economy."
The legislation was written to help ensure that the revenue raised through the recent Proposition 30 tax increases is prioritized for education, as promised in the campaign. Over the past decade, tuition and fees for students attending California's public universities has risen dramatically as the legislature repeatedly underfunded higher education. AB 67 addresses this by calling for a freeze in the tuition and fees that students pay, and tying the freeze to a commitment to increases of 5% per year to higher education in the 2013-14 and 2014-15 budgets, and increases of 4% per year in 2015-16 and 2016-17.
By Gazette Staff Writer — Wednesday, March 13th, 2013
The Ventura County civil Grand Jury is now accepting applications for the 2013-14 year. If you are interested in serving, you will have until April 15, 2013 to submit your application.
To get more details about the mission of the Grand Jury, and to view previous years' reports, please visit our website: http://grandjury.countyofventura.org. You can also get an application at this site and fill it out on-line. If you would prefer to fill out a paper application, please call us at 805-477-1600, and we will mail you one.
The Grand Jury is an investigatory body created for the protection of society and the enforcement of the law. Its goal is to ensure government agencies within our County are doing their best to serve the public in a cost-effective manner. If you have ever wondered about how you might contribute to your County, now is your opportunity to participate.
The Grand Jury is available for speaking engagements throughout the County. If you would like to request a speaker for your organization, please contact: Judith Cohen at 805-477-1600.
By Gazette Staff Writer — Tuesday, March 5th, 2013
Assemblyman Jeff Gorell will be continuing his series of "Sidewalk Office Hours" where he looks forward to meeting with constituents and discussing their concerns.
The next public event will be on Friday, March 15th in Oxnard in front of the Sugar Beets Restaurant on South A Street from 11:00 am until 1:00 pm. Please come by and share your opinions and ideas with Assembly Member Jeff Gorell in person at:
Sugar Beets Restaurant
455 South A Street
Oxnard, CA 93030
For complete directions you can visit GoogleMaps at: http://goo.gl/maps/Q8FY3
For additional information, please call Jeff's district office at (805) 230-9167.
By Gazette Staff Writer — Monday, February 25th, 2013
Oxnard, CA - Assembly Member Jeff Gorell (R-Camarillo) today introduced Assembly Bill 248 that directs appropriate state agencies to collaborate with local authorities to study, evaluate and report back options related to the future of the two natural-gas-fired electrical power plants located at Mandalay Bay and Ormond Beach in Oxnard, California.
"Over the next few years, there may be a once-in-a-generation opportunity for the people of California to acquire and preserve precious property along the coast in Oxnard," said Assemblyman Gorell. "I have authored this bill to ensure that government, community and corporate stakeholders all come to the table to determine whether there is a path to consensus to decommission at least one of the Oxnard power plants and convey the property to the public for preservation."
The bill would also evaluate options related to replacing one or more of the plants with a modern, low profile, low carbon footprint facility.
"The City of Oxnard will be at the table with stakeholders on this important study," said Mayor Tim Flynn. "We have an interest in providing reliable power to our constituents while pursuing possible opportunities to reclaim and improve our coastal resources. If there's a path to consensus on retiring one or more of these coastal plants, we will endeavor to find it."
"This is not an affront to the company which owns the plants, or its shareholders," said Gorell. "We want to forge a path forward by consensus with them at the table."
Built in the 1970s, the power plants at Ormond and Mandalay Bay are among the oldest and most outmoded natural gas-fired power generators in the state. While recognizing the top priority of the community is to preserve energy reliability and maintain regional system integrity, the bill's stated intention is to determine what policies, legislative actions and other federal, state and local incentives, if any, could synchronize with the interests and contractual obligations to the current facility owners/operators, to effectuate the ultimate retirement of one or both of the two power production facilities and return the property to control of the City of Oxnard, County of Ventura, State of California, or some other responsible entity for preservation as a natural resource in the California Coastal Zone.
The bill requires that the report is to be completed and returned to the Chair and Members of the Assembly Committee of Utilities and Commerce by January 1, 2015.
By Gazette Staff Writer — Monday, February 18th, 2013
Ventura County, CA – At the request of local veterans groups and Seabee boosters, Assemblyman Jeff Gorell (R-Camarillo) today introduced Assembly Concurrent Resolution 18 to rename a segment of Pacific Coast Highway 1 as "Seabee Memorial Highway". The section of highway between Mugu Rock and the City of Ventura would be designated in honor of the men and women who have served and sacrificed throughout history while serving in the U.S. Navy Seabees.
The Navy Construction Battalions or "Seabees" have a history of building bases, bulldozing and paving thousands of miles of roadway and airstrips, and accomplishing a myriad of other construction projects dating back to World War II. They also served in Korea, Vietnam, the Gulf War, Afghanistan, Iraq, and have provided relief to disaster victims, such as those from Hurricane Katrina and the Indonesian Tsunami. Seabee moxie and heroism during the war in the pacific was portrayed in the 1944 John Wayne movie "The Fighting Seabees."
Gorell will be working with the Navy Base, supporters of the local Seabee Museum, and the local community to bring attention to the heroism of our Navy Seabees and the role of Ventura County and its Navy bases in training and deploying Seabees. Port Hueneme has been the home of the Pacific Seabees since World War II; and the local Navy bases are the largest employer in Ventura County.
"My grandfather, Fred Gorell, was a Navy Seabee in the Pacific in World War II and served with distinction embedded with the U.S. Marines", said Assemblyman Gorell, a Navy Reserve Lt. Commander and two-time veteran of the War in Afghanistan. "Navy Seabees fought and died to build, dig, detonate and dredge their way to victory. It's fitting that we do what we can to honor them for their sacrifice."
Seabees continue to play a major role in the war on terrorism. In support of Operation Enduring Freedom, Seabees repaired runway facilities at Camp Rhino and Kandahar in Afghanistan. Seabee battalions have rotated deployments through Helmand Province Afghanistan to work with Marines to build roads, clinics, schools and other infrastructure that will help provide independence and transition farmers off the opium industry that fuels Taliban and insurgent operations.
The cost of renaming and signage to dedicate the "Seabee Memorial Highway" will come entirely from independent, private funds, and not from public sources.
By Gazette Staff Writer — Tuesday, February 12th, 2013
CAMARILLO, CA - Ventura County Supervisor Kathy Long will serve as the Economic Development Collaborative-Ventura County's 2013 board chair with Sim Tang-Paradis of City National Bank as vice chair. The two were installed at EDC-VC's 16th Annual Meeting on Jan. 17.
As a public-private partnership, EDC-VC connects the two sectors to promote communication and shared agenda for a prosperous Ventura County. The organization annually alternates its board leadership between a public-sector representative and private-sector one.
"It's my great honor to serve as the chair of EDC-VC's board for 2013," said Long. "Over the years, I've worked with EDC-VC as it developed into an important business resource, whose deep community investment is built upon engaged public and private stakeholders. I look forward to working with Sim to help EDC-VC continue making significant contributions to our region's economy."
"Our board is fortunate to have such high-caliber leaders steering our organization," added Bruce Stenslie, EDC-VC's president and CEO. "They are passionate about helping EDC-VC continue creating and saving jobs, and helping businesses be more competitive through a skilled workforce and access global opportunities."
Ventura County Supervisor Long is currently in her fifth term as the Third District representative, serving as chair in 2000, 2005 and 2010. She has been on EDC-VC's board since the organization's inception in 1996, and served as board chair in 2001. She is a former small business owner and is an active member of several community service and business organizations, co-chairing RDP-21, the Regional Defense Partnership for the 21st Century at the Naval Base Ventura County.
Tang-Paradis joined EDC-VC's board in 2010. As vice president and manager of City National Bank's Oxnard banking office, she oversees delivery of the bank's financial products and services, including commercial, consumer and real estate loans; cash management; international banking and foreign exchange.
EDC-VC is a private, nonprofit organization that serves as a business-to-government liaison to assist businesses in Ventura County by offering programs that enhance the economic vitality of the region. For more information about the Small Business Development Center and loan, manufacturing outreach and international trade programs, contact Bruce Stenslie at 805-384-1800 ext. 24, or bruce.stenslie@edc-vc.com. Or visit www.edc-vc.com.