By Gazette Staff Writer — Monday, November 28th, 2011
The Ventura County Garden Club will hold its last meetting of the year on Wed, Dec 7 at Santa Paula's Episcopal Church, 117 North 7th Street, in Santa Paula.
The program will be a holiday luncheon, with Christmas music.
11:30 - 12:00 social time
12:00 - putluck luncheon & emtertainment
Members are asked to bring the following:
Fillmore - appetizers
Santa Paula - salads
Ventura, Ojai, Oxnard, Camarillo - desserts
Guests are welcome to come and join the start of the Holiday Season. Call Dorothy Allee, 525-8400 for more information.
By Brooke Aguirre — Wednesday, November 23rd, 2011
Have you ever been to a meeting that is out of control, ran poorly or ineffectively? Meetings like this can be frustrating and a waste of time. In the FFA Organization, there is a certain method of running a meeting which is called the Opening and Closing Ceremony. The ceremony is preformed by the officer team and advisor at the start and finish of each FFA meeting or formal event. To begin the meeting, the president calls upon the vice president to call the roll of officers and determines if they are at their stations. Then, each officer has a part in which they explain their duties to the chapter. After which all FFA members in attendance recite the FFA pledge. The meeting proceeds with any business which must be discussed. To end the meeting, the president asks if there is any further business, announces his final remarks and ends the meeting. The Opening and Closing Ceremony sets an example for the members and guests to speak when spoken to and also explains why we are here: to promote agricultural opportunities and premier leadership.
On Wednesday November 9th, Fillmore FFA members competed at Santa Paula High School at the 2011 Ventura FFA Section Opening and Closing Ceremonies Contest. As members perform the Opening and Closing Ceremonies with pride and dignity, they are judged on how well they recite their parts, are dressed, and on how they present as a team. Fillmore FFA was proud to send the Officer Team, Open Team and Novice Team to the contest. After all teams competed and the judges tallied up the scores the Ventura FFA Section Officer Team began the awards ceremony. The Novice Team placed 3rd, the Open Team placed 4th, and the Officer Team placed 2nd. Along with team awards, the judges choose individual awards for each position. Marc Zavala was awarded Outstanding Individual Treasurer and Sierra Blankenship was awarded Outstanding Individual Secretary. Congratulations to all who competed!
Brooke Aguirre is Fillmore FFA's Chapter Reporter
By Gazette Staff Writer — Wednesday, November 23rd, 2011
The Class of 1962 will celebrate their 50th Class Reunion with a Dinner/Dance on Saturday, June 2, 2012 at the "Glen Tavern Inn" at 134 North Mill, Santa Paula. Any questions please contact Maria Diaz Kilgore at 805/647-6274 or Mariadiazkilgore@aol.com. Details will be mailed to classmates at a later date. Does anyone know the whereabouts of the following classmates: MariaRosa Cozzoli, Wanda Dawson, Jose Estrada, Clifton Faulkner, Kipling Graves, Henrietta Hamilton, Jose Hernandez, Ruben Ornelas, Steven Penn, Art Sanchez, Howard Wands, and Don Woodward?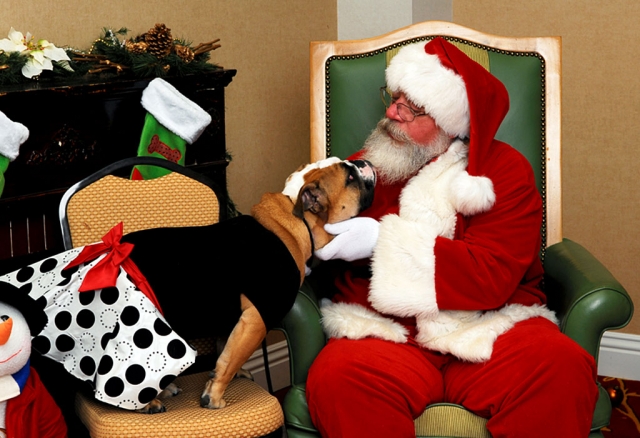 Photo by Greg Cooper
Enlarge Photo
By Gazette Staff Writer — Monday, November 21st, 2011
Santa will be in town to help the Humane Society of Ventura County raise much needed funds for Shelter Animals. He'Äôll be posing for portraits with Ventura County pets and family members. Photographing 'ÄúSanta Paws,'ÄĚ will be professional photographer and Brooks Institute Professor Greg Cooper who will donate his services to help the Humane Society feed, spay and neuter, and place homeless animals in need. Also volunteering his time to help the animals is Chuck Bowman, our favorite 'ÄúSanta.'ÄĚ
Photo sittings will include several poses with pets and/or their family members. Participants and pets are encouraged to dress festively for the Holiday Season. The cost for 'ÄúSanta Paws'ÄĚ photo sittings is $20 and includes a CD of your portraits which will be ready approximately 15 minutes after portraits are taken.
All proceeds will benefit homeless animals throughout Ventura County who are awaiting adoption at the Humane Society Shelter and Adoption Center, Ventura County's LOCAL animal shelter.
The event is first come, first served, no reservations required. Sunday, December 4th, Santa will be at the Marriott Hotel at 2055 East Harbor Blvd in Ventura from 10am until 3pm. On Sunday, December 11th, he'll be at the Humane Society of Ventura County Animal Shelter and Adoption Center at 402 Bryant Street in Ojai.
For more information and to view sample photos, visit hsvc.org or call 805 646-6505.
By Gazette Staff Writer — Monday, November 21st, 2011
Adoption prices cut in half for Thanksgiving Weekend
Camarillo, CA 'Äď Thanksgiving is a time to be thankful for what we have, but for hundreds of abandoned dogs and cats in the county'Äôs animal shelter, they have little reason to rejoice.
Since September 1st of this year, over 2600 dogs, cats and bunnies have come through the shelter's doors. Of those, approximately 1700 were dogs, 900 cats and the rest were rabbits. Twenty one percent of the dogs got reclaimed by their owners but only two percent of the cats and bunnies went back to their original homes.
The shelter works with a number of rescue organizations to transfer out as many of the remaining animals as possible but it still needs the public's help.
'ÄúAnother name for 'Äúshelter animal'ÄĚ is 'Äúhomeless pet'ÄĚ said Ventura County Animal Services (VCAS) Director Monica Nolan. 'ÄúThese animals end up in shelters through no fault of their own. Whether its an owner who died or lost his home, or someone who never got their animal ID'Äôd through chipping or licensing, the victim, not the criminal, ends up being the shelter animal.'ÄĚ
This coming weekend, VCAS is having its own Black Friday sale. Dog and cat adoption prices will be half price ($60 instead of $125) from Friday through Sunday. Each adoption package includes a spay/neuter, rabies shot, county license, microchip ID, a certificate for a veterinary exam and obedience lessons for the dogs.
'ÄúThis offer is our way of saying thank you to those who adopt a shelter dog or cat 'Äď thank you for giving them a new home and a second chance at love'ÄĚ Nolan said.
The shelter is open Saturday and Sunday from 9am to 4pm, Monday and Wednesday from 11 a.m. to 7 p.m., and Thursday and Friday from 3 p.m. to 7 p.m. Animals can also be adopted from our Janss Mall Shelter Hope Pet Shop The Pet Shop is open Friday through Sunday from 11am to 7pm. To view the animals or for more information, go to www.vcas.us.
By Gazette Staff Writer — Monday, November 21st, 2011
The Bardsdale United Methodist Church will again present its two popular Christmas musical programs to begin the holiday season and hopes that the community will mark their calendars to attend.
"Ring Noel", put on by the church's bell choir, The Orange Pealers, will be on Saturday December 3 at 5 PM downstairs in LeBard Hall. This wonderful event will feature a concert of Christmas carols by the choir under the direction of Marcia Heerema-Hoffman and allows guests to try their hands in ringing bells and joining in the musical merriment. A hearty meal accompanies the program. The suggested donation is $10 per adult, $25 per family and children under 5 years are free. Seating is limited and reservations are encouraged by calling the church at 524-2070 or Marcia at 524-3674.
On Sunday, December 11 at 5 PM, the annual Christmas Vespers program will be held in the church's historic sanctuary. This free one-hour program will feature a variety of holiday numbers featuring the Bardsdale Chancel Choir with guest voices and musicians and directed by Marsha Porter.
Please come and get in the spirit of the holidays with these two heart-warming programs.
The church is located at 1498 Bardsdale Avenue.
By Gazette Staff Writer — Monday, November 21st, 2011
Ameron Corporation of Fillmore has generously donated four light standards to the Museum Park. They were delivered yesterday, Nov. 14, and installed today. They will enhance the appearance of the Museum Park area and increase security. The Board of Directors is pleased that this local corporation is supporting our site enhancement project and our Museum programs.
By Gazette Staff Writer — Saturday, November 19th, 2011
How about drive your car on the High School Football Field or around the track?
It's now possible with Google Maps Driving Simulator. Copy and paste in these coordinates 34.396831,-118.913123 into the search box at the top of the driving simulator located here Google Maps Driving Simulator and you will be taken to Highway 126 and Central Avenue. You can start out by making a left turn to head north on Central Avenue. Notice the farther out you zoom, the faster you can drive. For those of you who do want to drive on the High School Football Field, copy and paste these coordinates 34.403827,-118.918961
For a 3D version of the simulator, click here 3D Google Maps Driving Simulator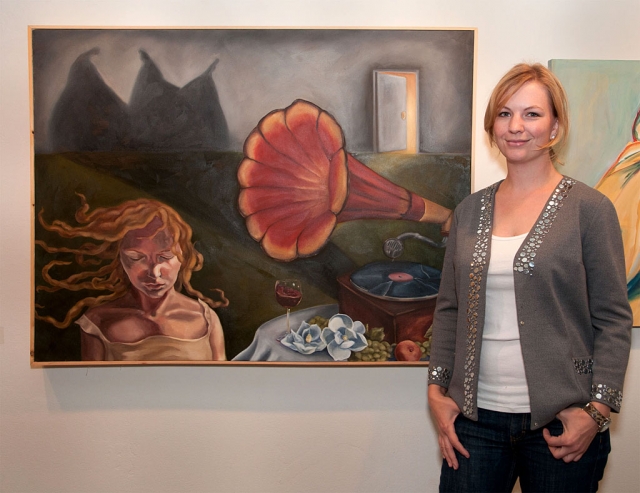 Ashleigh Norman of Fillmore with her award winning painting, "The Message." Photo by Myrna Cambianica.
Enlarge Photo
By Letitia Grimes — Wednesday, November 16th, 2011
'ÄúOjai Celebrates Art IV'ÄĚ was held on Ojai Day, 2011 at the Ojai Valley Museum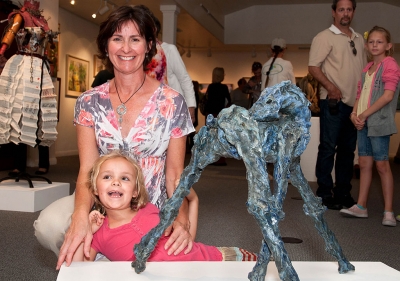 Valerie Freeman of Ojai with her award winning ceramic sculpture, "Blue Bolt." Photo by Myrna Cambianica.
Enlarge Photo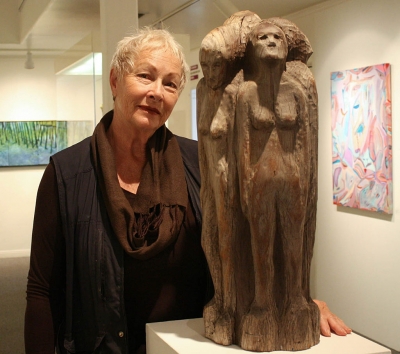 Oatley Kidder with her award winning sculpture, "Woman, a Work in Progress." Fred Kidder, Photographer
Enlarge Photo
The Ojai Valley Museum's final exhibit of the year, 'ÄúOjai Celebrates Art IV,'ÄĚ features three award winners offering visitors an experience in three different media - clay, luminous oil paint, and the world's heaviest wood. Museum Director Michele Pracy announced the prizes on Ojai Day in October. The exhibit continues through December 31, 2011. A panel of distinguished art professionals judged and selected the winners: Anca Colbert, art dealer and appraiser; Theodore Gall, international sculptor; and William Hendricks, photographer and professor.
Valerie Freeman of Ojai won the first place award for her ceramic sculpture, "Blue Bolt." This wonderfully alive baby horse is executed in the one fire clay technique Freeman learned in a workshop with Harvard ceramicist Allison Newsome at the Beatrice Wood Center for the Arts. The sculptor has to work very rapidly, shaping the clay both inside and outside simultaneously, then firing it while still wet. The viewer can feel the horse emerging out of a lump of clay into the horse form. You can virtually see the push and pull of her fingers in the clay. Newborn from the sculptor's hands, the little foal stands on splayed legs, and in a moment of sudden energy, turns its head to bit and itching back. The dynamic surge of the modeling, the cobalt blue glaze, and the artist's lightning fast inspiration, all add up to the title's bolt from the blue.
Ashleigh Norman of Fillmore won second place for "The Message," an oil painting in the magic realist tradition. Working with her fascination for dreams and puzzles, Norman creates an experience of mystery and ambiguity. In the foreground her self-portrait is deeply still, bathed in an otherworldly light, but her hair is streaming to one side. Is it moving in a strong wind or in some unknown force? The viewer sees what seem to be ordinary objects, but a closer look reveals strange energies. An antique Victrola casts an ominous shadow, but where is the light coming from? If there is a message, why is the record on the Victrola broken? What about that wineglass, isn't there a little storm inside of it? One thing the viewer can be sure of, Norman will not tell you. Her art is about letting people take from it what they feel and letting the mystery remain.
Oatley Kidder placed third with "Woman, a Work in Progress." Carved in lignum vitae, a wood valued for its hardness and durability, the sculpture was developed over a long period of time, as the artist carved out the figures hidden in the material. "Woman" in the title is the essence of the gender, and the different figures circling the sculpture emerge in various phases of development. Kidder purposely leaves chisel marks to give a feeling of the power and strength that was demanded in her sculpting process. She is particularly drawn to the unique texture of lignum vitae, which she describes as waxy, like very hard butter. The viewer's experience is intensely tactile and at the same time not confined to a specific interpretation.
The winning artworks in 'ÄúOjai Celebrates Art IV'ÄĚ were selected from among 60 entries. The artists themselves graciously provided interviews describing their creative process for this article. We hope that their passion for art will inspire anyone in town during the remainder of the year to enjoy the exhibit.
The Ojai Valley Museum, established in 1967, is generously supported in part by Museum Members, Private Donors, Business Sponsors and Underwriters, the Smith-Hobson Foundation, Wood-Claeyssens Foundation, City of Ojai, and the Rotary Club of Ojai.
The museum is located at 130 W. Ojai Avenue, Ojai, CA. Admission: free for current 2011 members, adults - $4.00, students - 18 and under - $1.00, children 6'Äď18 - $1.00 and children 5 and under 'Äď free. Gallery hours are Tuesday 'Äď Friday, 1 to 4 pm; Saturday, 10 to 4 pm; Sunday, noon to 4 pm. The museum will be closed on Thanksgiving Day and Christmas Day. Tours are available by appointment.
For more information, call the museum at (805) 640-1390, ext. 203, e-mail ojaimuseum@sbcglobal.net or visit the museum website at http://www.ojaivalleymuseum.org/
By Gazette Staff Writer — Wednesday, November 16th, 2011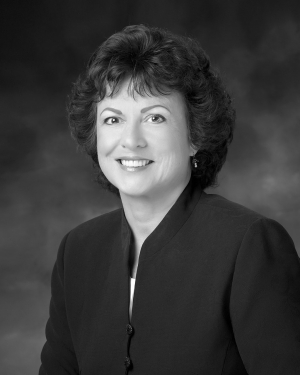 Cheryl L. Knight
SANTA PAULA, CA. 'Äď Santa Clara Valley Bank (SCVBank;OTC BB: SCVE.OB) today announced that Cheryl L. Knight has been appointed President and Chief Executive Officer. Ms. Knight previously served the Bank as Executive Vice President, Chief Operating Officer, and Chief Credit Officer. She has been a Ventura resident for over 13 years. Ms. Knight has served for 8 years as a Director for California Reinvestment Corporation, a non-profit dedicated to financing low to moderate income housing in the area.
Ms. Knight has previously held the titles of Executive Vice President and Chief Credit Officer at Montecito Bank and Trust, as well as EVP/ Chief Risk Officer for First California Bank. She has held several other management positions at other financial institutions including Union Bank and Wells Fargo. Ms. Knight was also employed by Deloitte & Touche as a financial management consultant.
As a senior officer of Montecito Bank and Trust for nine years, Ms. Knight led the credit function of the $750 million bank that has performed at a high level, assisting in the achievement of a rating of Super Premier Performing Bank by Findley Reports.
Chairman of the Board Ralph De Leon stated, 'ÄúWe are delighted that Ms. Knight has accepted the appointment and are looking forward to a successful future under her very able leadership.'ÄĚ
Founded in 1998, SCVBank currently operates three branches in Santa Paula, Fillmore, and Valencia. Under its stock symbol of SCVE.OB, SCVBank's stock is traded through McAdams Wright Ragen and Raymond James & Associate. The Bank's web site is www.SCVBank.com.
Santa Clara Valley Bank Corporation Headquarters
915 East Main Street, Ste. A
Santa Paula, California 93060
805 525-5871
Statements concerning future performance, developments or events concerning expectations for growth and market forecasts, and any other guidance on future periods, constitute forward looking statements that are subject to a number of risks and uncertainties. Actual results may differ materially from stated expectations. Specific factors include, but are not limited to, the effect of interest rate changes, and the ability to control costs and expenses, the impact of consolidation in the banking industry, financial policies of the United States government, and general economic conditions.
By Gazette Staff Writer — Wednesday, November 16th, 2011
Re/Max Gold Coast in Fillmore held its Red Ribbon Cutting Ceremony on Thursday, November 10,2011. The ceremony was a grand event with the Fillmore City Council, Chamber of Commerce, city dignitaries and the Ventura County Re/Max family, all attending to wish the Fillmore Office great success. Chuy Ortiz, owner of El Pescador, provided the delicious food for all to enjoy.
The Fillmore, Re/Max Gold Coast office initially opened in Nov. of 2001 in The Balden Plaza with three agents, of which Ray Galvez and Ana Arriaga are currently still with the company. The Fillmore Office steadily started to grow in production and agents, it got to the point that Re/Max Gold Coast felt that after 10 successful years in the Balden Plaza it was time to make a move to a newer, bigger, more modern location. After looking for a new location it was decided to move to a brand new building along 126, between Mc Donald's and W.L. Morris at "The Grove".
Although the location was completely vacant, it met the needs that Re/Max was looking for, a bigger, newer, modern office with more visibility and highway frontage. The company submitted plans to the city of Fillmore to do a custom built up to meet the specific needs of the company. Mike Sipes broker and part owner of Re/Max Gold Coast Realtors was in charge of designing the office.
Currently, the Fillmore office has seven Real Estate agents, three assistants and a receptionist. The office is managed by Ray Galvez, who has been with Re/Max Gold Coast Realtors for almost 14 years. The other agents are Ana Arriaga, who has been a realtor for 11 years, 10 of those years with Re/Max Gold Coast. John Holladay, who has been with the company all eight years of his Real Estate career. Alex Ortiz, who has been with the Fillmore office three out of his six years in Real Estate. Natasha Malagon, the youngest of the realtors, was previously our office receptionist until she received her real estate license in September 2010, Brian Daudette is our newest agent and has been licensed for one year. Then we have our assistants Tim Holmgren who has been with us for one year, Marilyn Cervantez who has helped us for two an a half years and Toni Galvez, who is Ray Galvez's personal assistant. Finally Sandra Smith, our front desk coordinator, who has been with us for almost four years and hopefully will join our agent'screw soon.
The Re/Max Gold Coast Real Estate Company was founded in Ventura County by Glenn Sipes and Fred Evans in 1990. The company grew to have 14 offices at its peek. This year Re/Max, as a company, was awarded "Highest Overall Satisfaction for Home Sellers and Home Buyers among National Full Service Real Estate Firms" by J.D Power and Associates. Stop by and visit our new location, you will be glad you did!
By Gazette Staff Writer — Wednesday, November 16th, 2011
In observance of Thanksgiving Day, the employees of Santa Clara Valley Disposal are taking the day off on Thursday, Nov. 24. As a result, Fillmore residential customers will have their trash and recyclables collected on Saturday, Nov. 26, one day later than usual.
The regular Friday schedule will resume the following week.
For more information, call 647-1414.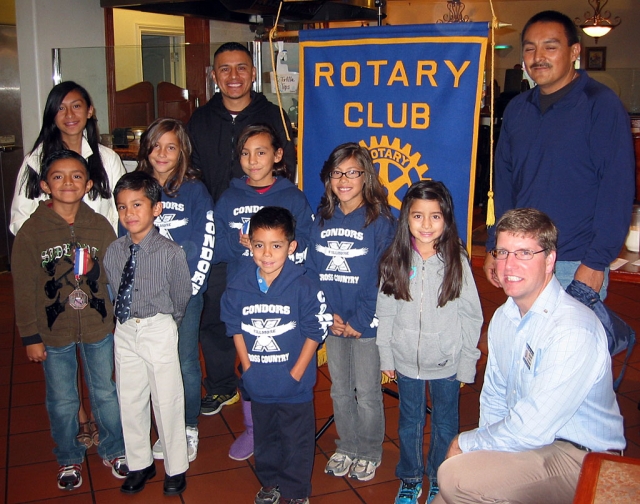 Coaches and members of the Condor Cross Country Team. Kneeling on right is Sun Risers President Sean Morris.
Enlarge Photo
By Gazette Staff Writer — Tuesday, November 15th, 2011
On Tuesday, November 15, 2011 the Rotary Club of Fillmore Sun Risers were visited by members and coaches of the Condor Cross Country team. Coach Rafael Laureano gave an update on the team and presented Club members with Condor water bottles. The Rotarians have been long time supporters of the Condors with donations toward travel to their national cross country meets.
Rotary International is the world's first service club organization, with more than 1.2 million members in 33,000 clubs worldwide. Rotary club members are volunteers who work locally, regionally, and internationally to combat hunger, improve health and sanitation, provide education and job training, promote peace, and eradicate polio under the motto Service Above Self.
The Rotary Club of Fillmore Sun Risers meets weekly at El Pescador Restaurant at 7:00 AM. For more information about attending a meeting and about the Rotary Club of Fillmore Sun Risers, call Sean at 796-0276.
By Gazette Staff Writer — Tuesday, November 15th, 2011
Please join us this Friday Night at Bella's Teas & Treats for a fundraising event to support the Explorer Program. I am a little bias as my son, Christian is a part of this wonderful program. They will be attending a Tactical Competition in Chandler, Arizona. This consists of SWAT training and scenarios.
If you cannot join us, please feel free to peruse the Cookie Lee Jewelry catalog on line, and send me an email with your order! Christmas is right around the corner!
Thank you for all your support to this worthwhile organization!
Help the outstanding youth in our community raise money to attend the Tactical Competition event in Chandler, Arizona!
The young men and women of the Santa Clara Valley Explorer Post #2958, a Division of Ventura County Sheriff's Department, ages 14-21, learn responsibility, self-confidence, discipline and leadership skills all the while learning about law enforcement.
There will be a Cookie Lee jewelry fundraiser on:
Date: Friday, November 18, 2011
Time: 4:30pm-6:30pm
Location: Bella's Teas & Treats 275 Central Ave. in Fillmore
A portion of the proceeds from the sale of sandwiches and tea purchased from the fundraiser table, will be donated to the Explorer program from Bella's Teas & Treats.
Please come by for tea, treats and jewelry to support your local Explorer Program. If you are unable to attend, catalog orders will count. To look at the catalog please go to: http://www.cookielee.biz/esuite/home/arilarson , but place the order with either Theresa or Ari so that they count towards the trip.
Please call Theresa Robledo @ 805.625.4450 or Ari Larson @ 805.794.7590 to RSVP, for a catalog or if you have any questions Thank you for your support!
By Gazette Staff Writer — Tuesday, November 15th, 2011
Help Your Community and Learn More About Federal Taxes
The Internal Revenue Service and its partners are seeking volunteers who want to help people in their community by preparing federal income tax returns for free in 2012. Millions of people receive free tax assistance through the IRS' Volunteer Income Tax Assistance (VITA) and Tax Counseling for the Elderly (TCE) Programs each year. IRS partners include local community organizations and groups such as the United Way and AARP.
More than 88,000 Americans volunteered through the VITA and TCE programs in 2011. California volunteers helped more than 230,000 taxpayers this past filing season. This includes 57,000 individuals and families living in Los Angeles, Ventura, Santa Barbara and San Luis Obispo Counties. Locally, 140 neighbors in Ventura County, including residents of Fillmore and Santa Paula, volunteered their time and service to make this happen.
'ÄúBecoming a VITA or TCE volunteer is a great way to give back to your community and learn about taxes at the same time,'ÄĚ said IRS spokeswoman Anabel Marquez. 'ÄúPeople of all ages and backgrounds are welcome to serve, and there is a role for anyone who wants to help.'ÄĚ
People who volunteer are certified to prepare simple tax returns for people whose incomes are $50,000 or less. During the tax season volunteers can help in three separate capacities:
'ÄĘ Return Preparers, Instructors and Quality Reviewers
'ÄĘ Site Coordinator (Site Supervisor or Site Manager)
'ÄĘ Greeters and Interpreters
Site coordinators may also prepare returns. Greeters will generally also answer simple questions and distribute forms.
Training is usually held between November and January and volunteers generally study online with Link & Learn Taxes to obtain their volunteer certification. The Link & Learn program is an interactive course that teaches all of the basics needed to prepare simple income tax returns accurately for individuals. Classroom training may also be available. Once certified, volunteers spend as little as three to four hours per week volunteering between February and April.
Those interested in volunteering may send an email to taxvolunteer@irs.gov. More information about the IRS volunteer tax preparation programs is available at www.IRS.gov, keywords: Tax Volunteer.
By Gazette Staff Writer — Monday, November 14th, 2011
Erik Anders will be singing and playing his guitar for the ladies of the Ebell Club luncheon on Tuesday November 22. Erik has entertained for the Camulous Ranch activities in recent years plus many menus in Santa Clarita area. The traditional Thanksgiving lunch will be catered by Double AA and promises to be delicious as ever. To reserve a space at the lunch and enjoy Erik call 524-2090 Lunch is $12.00 per person. We are still accepting applications for membership please call Melodie Stitch 521-1400.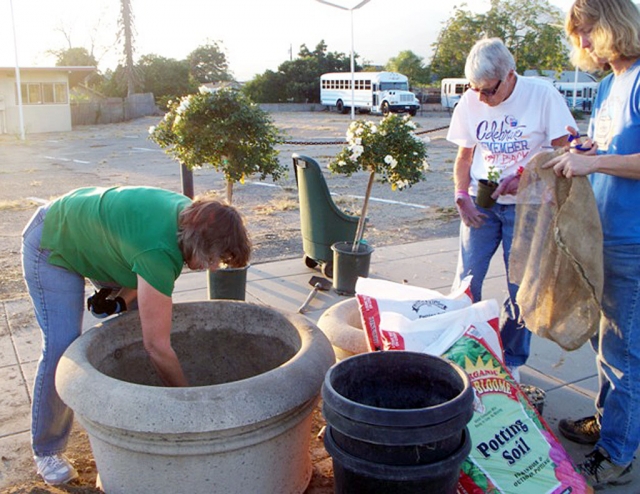 Patti Walker, Sarah Hansen & Cindy Klittich work on the Soroptimist sponsored planter, preparing it for planting.
Enlarge Photo
By Gazette Staff Writer — Monday, November 14th, 2011
Vision 2020 Civic Pride Committee would like to invite members of the Fillmore community to join in with our Central Avenue planter project by becoming either a 'Äúhands on'ÄĚ sponsor or a 'Äúdonating'ÄĚ sponsor, enabling us to complete all the planters along the downtown center. We have all the large pots sponsored & planted and now have 28 more small pots awaiting sponsors.
Working together to make our downtown area more attractive for visitors & shoppers is a very worthwhile project. The small pot sponsorships are only $25 & you will receive your name on a small plaque and a certificate along with newspaper recognition.
Contact Sarah Hansen at 524-0132 or Cindy Klittich at 524-4466 for more information.
By Gazette Staff Writer — Monday, November 14th, 2011
Early Detection Empowers Families to Plan for the Future
The holiday season is traditionally a time to gather with loved ones. These visits with family can raise questions about the cognitive health of aging family members. With Alzheimer's disease in particular, it is important to know what behavior is and is not typical aging. Below is a list of warning signs along with examples of typical aging. If you notice any of the warning signs in your aging family members, please make certain he or she sees a doctor.
Alzheimer's Association 10 Warning Signs of Alzheimer's
1. Memory loss that disrupts daily life. One of the most common signs of Alzheimer's is memory loss, especially forgetting recently learned information. Others include forgetting important dates or events, asking for the same information over and over, relying on memory aides (reminder notes or electronic devices) or family members for things they used to handle on one's own.
More typical: Sometimes forgetting names or appointments, but remembering them later.
2. Challenges in planning or solving problems. Some people may experience changes in their ability to develop and follow a plan or work with numbers. They may have trouble following a familiar recipe or keeping track of monthly bills. They may have difficulty concentrating and take much longer to do things than they did before.
More typical: Making occasional errors when balancing a checkbook.
3. Difficulty completing familiar tasks at home, at work or at leisure. People with Alzheimer's often find it hard to complete daily tasks. Sometimes, people may have trouble driving to a familiar location, managing a budget at work or remembering the rules of a favorite game.
More typical: Occasionally needing help to use the settings on a microwave or to record a television show.
4. Confusion with time or place: People with Alzheimer's can lose track of dates, seasons and the passage of time. They may have trouble understanding something if it is not happening immediately. Sometimes they may forget where they are or how they got there.
More typical: Getting confused about the day of the week but figuring it out later.
5. Trouble understanding visual images and spatial relationships. For some people, having vision problems is a sign of Alzheimer's. They may have difficulty reading, judging distance and determining color or contrast. In terms of perception, they may pass a mirror and think someone else is in the room. They may not realize they are the person in the mirror.
More typical: Vision changes related to cataracts.
6. New problems with words in speaking or writing. People with Alzheimer'Äôs may have trouble following or joining a conversation. They may stop in the middle of a conversation and have no idea how to continue or they may repeat themselves. They may struggle with vocabulary, have problems finding the right word or call things by the wrong name (e.g., calling a 'Äúwatch'ÄĚ a 'Äúhand-clock'ÄĚ).
More typical: Sometimes having trouble finding the right word.
7. Misplacing things and losing the ability to retrace steps. A person with Alzheimer's disease may put things in unusual places. They may lose things and be unable to go back over their steps to find them again. Sometimes, they may accuse others of stealing. This may occur more frequently over time.
More typical: Misplacing things from time to time, such as a pair of glasses or the remote control.
8. Decreased or poor judgment. People with Alzheimer's may experience changes in judgment or decision making. For example, they may use poor judgment when dealing with money, giving large amounts to telemarketers. They may pay less attention to grooming or keeping themselves clean.
More typical: Making a bad decision once in a while.
9. Withdrawal from work or social activities. A person with Alzheimer's may start to remove themselves from hobbies, social activities, work projects or sports. They may have trouble keeping up with a favorite sports team or remembering how to complete a favorite hobby. They may also avoid being social because of the changes they have experienced.
More typical: Sometimes feeling weary of work, family and social obligations.
10. Changes in mood and personality. The mood and personalities of people with Alzheimer's can change. They can become confused, suspicious, depressed, fearful or anxious. They may be easily upset at home, at work, with friends or in places where they are out of their comfort zone.
More typical: Developing very specific ways of doing things and becoming irritable when a routine is disrupted.
Early diagnosis of Alzheimer's disease or other dementia is an important step in getting appropriate treatment, care and support service. Additional benefits to early diagnosis are as follows:
Benefits of an early diagnosis of Alzheimer's disease
'ÄĘ Benefit from treatments that may improve symptoms and help maintain a level of independence longer
'ÄĘ Have more time to plan for the future
'ÄĘ Increase chances of successfully finding a clinical drug trial through Alzheimer'Äôs Association TrialMatch, helping to advance research
'ÄĘ Participate in decisions about their care, transportation, living options, financial and legal matters
'ÄĘ Develop a relationship with doctors and care partners
'ÄĘ Benefit from care and support services, making it easier for them and their family to manage the disease
Anyone with questions about Alzheimer's disease or seeking information should contact the Alzheimer's Association's 24/7 toll-free helpline at 800.272.3900. Experts are available to take calls from individuals concerned with their own cognitive health as well as from family members and friends who may be concerned about a loved one and are seeking resources.
About The Alzheimer's Association
The Alzheimer's Association is the world's leading voluntary health organization in Alzheimer care, support and research. Our mission is to eliminate Alzheimer's disease through the advancement of research, to provide and enhance care and support for all affected, and to reduce the risk of dementia through the promotion of brain health. Our vision is a world without Alzheimer's. Visit alz.org or call 800.272.3900.
By Gazette Staff Writer — Monday, November 14th, 2011
Ventura, CA - Cancer patients and their loved ones are invited to learn ways to cope with cancer during the holidays during a free seminar the Community Memorial Health System's Psychological Services is holding on Monday, Nov. 28.
Jody Giacopuzzi, a licensed clinical social worker, will facilitate the seminar that will be held from 5 to 6:30 p.m. in CMH's Cancer Resource Center, 2900 Loma Vista Road, Suite 105.
The holidays are traditionally viewed as a time to celebrate; however people with cancer and their loved ones may feel 'Äúout of step'ÄĚ from the rest of the world during the season. Issues cancer patients face include:
ÔĀģ How to take care of the holiday rush and themselves at the same time;
ÔĀģ How to celebrate when they have so many other things on their minds;
ÔĀģ What will their life be like next year?
The seminar will allow cancer patients to meet with others facing cancer to share and learn from each other.
For more information or to make a reservation, call 805-652-5459.
Community Memorial Health System is a not-for-profit health system, which is comprised of Community Memorial Hospital, Ojai Valley Community Hospital, and ten family-practice health centers entitled Centers for Family Health. The health system is located in Ventura County, California.
By Gazette Staff Writer — Thursday, November 10th, 2011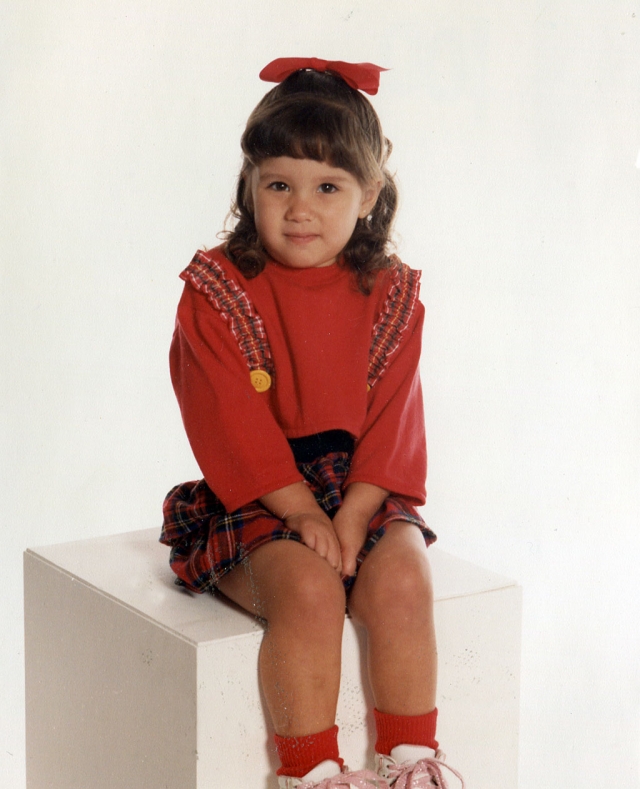 Photo of the Week from the Gazette History Archives. Can you identify this photo or any of the people in it? If so, please add any information about this photograph in the comments section provided at the bottom.
Enlarge Photo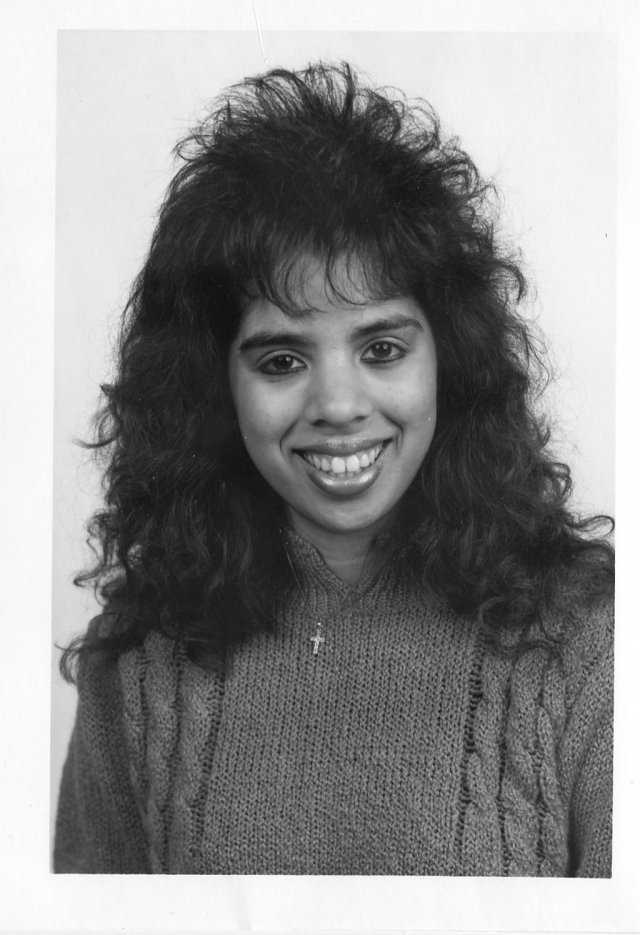 Photo of the Week from the Gazette History Archives. Can you identify this photo or any of the people in it? If so, please add any information about this photograph in the comments section provided at the bottom.
Enlarge Photo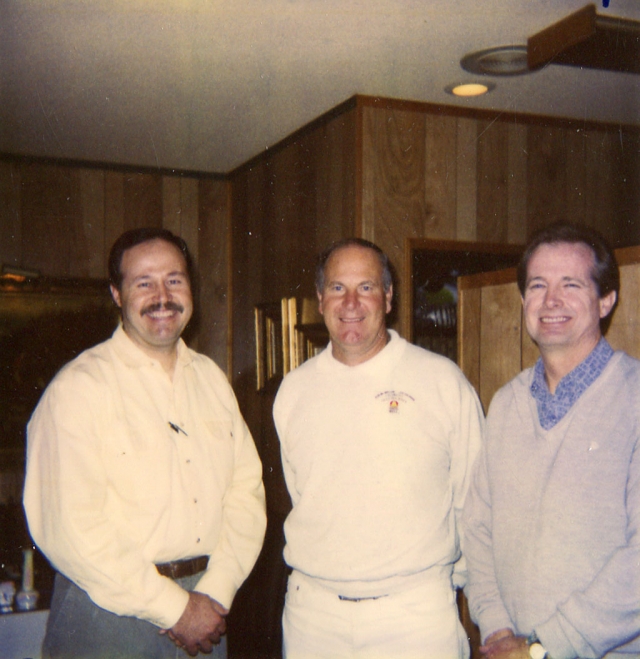 Photo of the Week from the Gazette History Archives. Can you identify this photo or any of the people in it? If so, please add any information about this photograph in the comments section provided at the bottom.
Enlarge Photo