By Gazette Staff Writer — Thursday, April 12th, 2012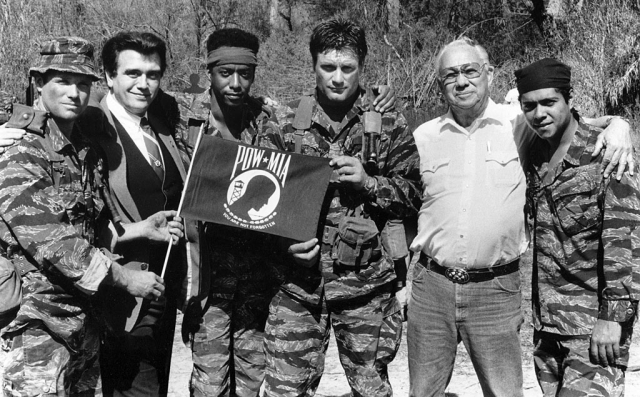 Photo of the Week from the Gazette History Archives. Can you identify this photo or any of the people in it?
Enlarge Photo
By Gazette Staff Writer — Wednesday, April 11th, 2012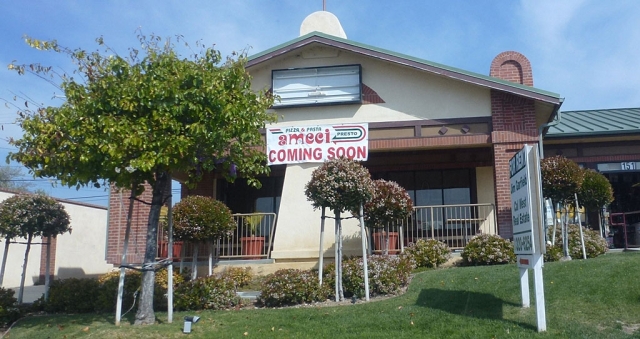 Ameci Pizza & Pasta is coming to Fillmore. The new Italian restaurant will be located on Highway 126 at the 140 Block of E. Ventura Street.
Enlarge Photo
By Gazette Staff Writer — Wednesday, April 11th, 2012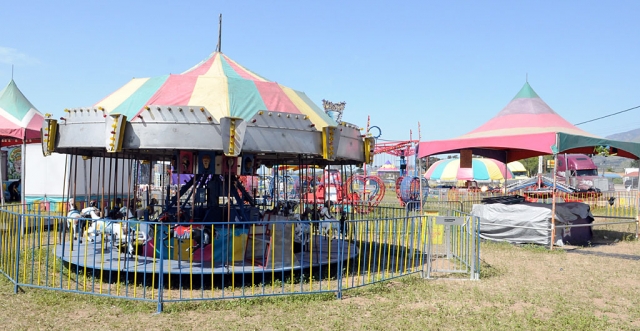 Carnival Days came to Fillmore last weekend at the corner of C Street and Highway 126. The screams of riders could be heard from blocks away as the colorful rides twirled around. Pictured is the set-up of the carnival on Thursday, April 5th.
Enlarge Photo
By Gazette Staff Writer — Wednesday, April 11th, 2012
Community Investment Loan Fund to help close the county's childcare gap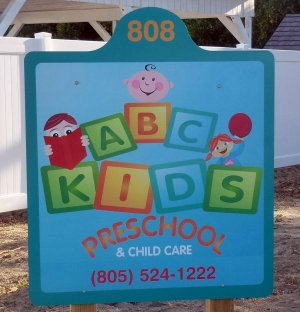 Saturday, April 14, at 11:00 am. Alma Ferrel will be presented a check for $175,000 from First 5 Ventura County through the Community Investment Loan Fund in partnership with EDC-VC. In attendance will be Stan Mantooth, Bruce Stenslie, Mayor Gayle Washburn, and Supervisor Kathy Long.
Alma Ferrel, owner of ABC Kids Care in Fillmore, is the first recipient of the Community Investment Loan Fund. The loan program is funded by First 5 Ventura County and provided in partnership with the Economic Development Collaborative-Ventura County to support parents and employers by addressing the need for more childcare in Ventura County.
With the $175,000 loan, Ferrel relocated her 8-year-old, home-based childcare business that cared for 26 children into a former church building that accommodates up to 64 pre-school-age children. Ferrel used the funds to renovate the new space and to purchase furniture, playground equipment and supplies.
She is also eligible for an additional $40,000 loan for working capital from the EDC-VC Revolving Loan Fund.
"Finding quality childcare is a worry for so many working parents in the county, which is why are proud to partner with First 5 Ventura County to help close the childcare gap," said Bruce Stenslie, president/CEO of EDC-VC.
"As a mother, I can speak to the fact that our minds and hearts are with our children throughout the workday," added Claudia Harrison, executive director of First 5 Ventura County. "A high-quality learning experience comforts parents with the knowledge that our children are truly learning and growing. Through developmentally appropriate, nurturing activities they are developing cognitive and social skills, building a foundation that will last a lifetime."
Economists cite a rate of return 7-10 percent per year for every dollar invested in early education. Over the past 10 years, First 5 Ventura County has supported more than 1,400 preschool spaces across the county.
A grand-opening celebration for ABC Kids Care and check presentation will be held at the preschool on April 14.
EDC-VC is a private, nonprofit organization that serves as a business-to-government liaison to assist businesses in Ventura County by offering programs that enhance the economic vitality of the region. For more information about the Small Business Development Center, loan programs, the Manufacturing Outreach Program, Global Entrepreneur Training in Trade (G.E.T. Trade) program, or other services available to small businesses through EDC-VC, contact Bruce Stenslie at 805-384-1800 ext. 24 or bruce.stenslie@edc-vc.com. Or visit www.edc-vc.com.
First 5 Ventura County invests Proposition 10 tobacco tax revenue in local programs and services that support health, early learning and family strengthening for children 0-5 and their families. For information, visit first5ventura.org.
By Gazette Staff Writer — Tuesday, April 10th, 2012
CENTRAL COAST, CA - The Air Pollution Control Districts in San Luis Obispo, Santa Barbara and Ventura Counties today announced that they have secured $250,000 in grant funding from the U.S. Department of Energy and the California Energy Commission to develop an Electric Vehicle Community Readiness Plan for the Central Coast of California. One of the goals is to develop a plug-in electric vehicle (PEV) charging infrastructure along the Highway 101 corridor through the Central Coast, connecting Southern California and the Bay Area.
"We are excited by the securing of these grant monies. This funding will be used to facilitate all aspects of the installation of PEV charging stations on the Central Coast, which is forecast as an early adopter market for PEVs," said Stan Cowen, Ventura County APCD Project Engineer. Electric vehicles are gaining popularity and to accommodate these new vehicles a cohesive infrastructure plan is needed to ensure a smooth rollout of the new transportation technology.
The three air agencies, working with non-profit organizations - the Central Coast Clean Cities Coalition and the Community Environmental Council - have created an EV Coordinating Council (Plug-In Central Coast) to support the emerging PEV market on the Central Coast. These local efforts are part of a larger statewide effort to expand EV infrastructure throughout the state of California. The Coordinating Council will be looking to local representatives from the various jurisdictions to collect input and guidance throughout this process. Workshops and Toolkits will soon be assembled to assist local decision makers in their efforts to prepare for the increased use of electric vehicles throughout our communities.
For more information see www.c-5.org
By Gazette Staff Writer — Tuesday, April 10th, 2012
Ventura, CA - Community Memorial Hospital's Cancer Resource Center is offering a free discussion group on Tuesday, April 17.
Roland Rotz, Ph.D., a licensed clinical psychologist, will conduct a support group for men who have been touched by cancer – whether you are a patient, family member or caregiver of someone with cancer. The purpose is to provide an opportunity to meet and share experiences in a supportive atmosphere.
The discussion group will meet 6 to 7:30 p.m. at CMH's Cancer Resource Center, located 2900 Loma Vista Road, Suite 105, in Ventura. For more information or to RSVP, call 805/652-5459.
Community Memorial Hospital is a member of Community Memorial Health System, a not-for-profit health system, which is comprised of Community Memorial Hospital, Ojai Valley Community Hospital, and 11 family-practice health centers entitled Centers for Family Health. The health system is located in Ventura County, California.
By Gazette Staff Writer — Tuesday, April 10th, 2012
Found Siberian Husky in Piru. Vicinity of HWY126/Pacifica. On April 8. Please call to id. 521-1373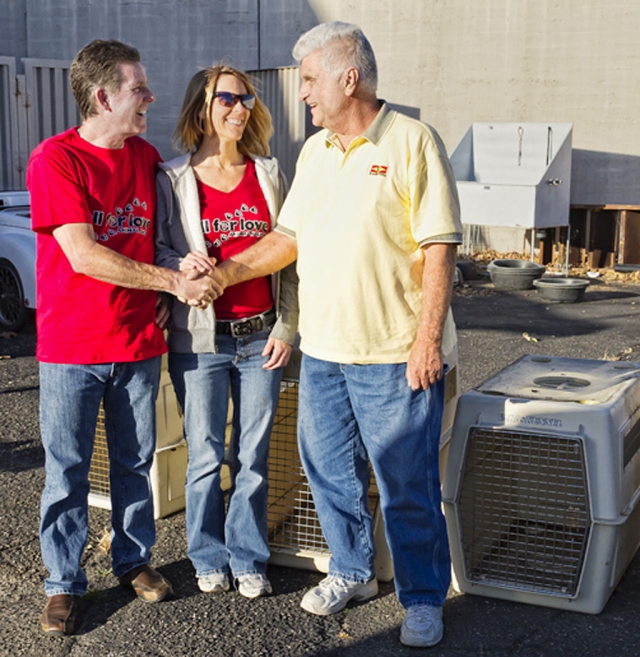 (l-r) Darren Friedman, Lisa Friedman and Milan Boyanich.
Enlarge Photo
By Gazette Staff Writer — Tuesday, April 10th, 2012
Always concerned about the welfare of animals, Milan Boyanich, A Street Self-Storage owner, recently donated a substantial amount of dog-related equipment including a wash station, several dog kennels of various sizes, large holding pen and much more. Lisa and Darren Friedman graciously accepted the donation in behalf of "All For Love Animal Rescue" (AFLAR), an all volunteer Ventura county based non-profit animal rescue group. AFLAR is dedicated to saving animals primarily from the Camarillo animal shelter.
AFLAR gives abandoned animals a safe, permanent home through networking, adoption events, transport to reputable 501-C3 rescue organizations and provide foster homes and medical treatment when needed. Some medical treatments can be costly and AFLAR depends solely on donations to fund the medical help wounded animals need.
Besides donations... funds are also raised through rummage sales... the next one held at the Methodist Church of Thousand Oaks on April 14 from 8 a.m. to 4 p.m.
Due to generous donations from caring supporters like Boyanich, AFLAR is able to continue providing the caring service to animals in urgent need. For more information on becoming a volunteer, to make a donation or support their cause in any way, visit their website at www.allforloveanimalrescue.org or on Facebook.
By Gazette Staff Writer — Tuesday, April 10th, 2012
Boys & Girls Club of Santa Clara Valley Fundraising Event
By Gazette Staff Writer — Tuesday, April 10th, 2012
Moorpark College will host a Job and Career Expo on Tuesday, April 17, 2012, from 9:30 a.m. to 1 p.m. in the Campus Quad located at 7075 Campus Road in Moorpark. The public is invited, and free parking will be available. Numerous employers will participate, offering part-time, full-time, and internship positions. Check www.moorparkcollege.edu/expo for a list of employers. Bring a resume as some employers may be hiring on the spot. Free resume assistance is available Monday-Thursday through April 16, from 3-5 p.m. in the Career Transfer Center. Attend Career Information Sessions throughout the afternoon of April 17: Engineering 1-2 pm in Fountain Hall (FH), Room 115; Multimedia 1-2 pm in FH116; Philosophy 1-2 pm in Humanities/Social Science Building (HSS) Room 230; Journalism 2-3 pm in FH116; Psychology/Sociology 3-4:00 pm in FH115; and Computer Network Systems Engineering CNSE 4-5 pm in FH116. Contact Moorpark College Career Transfer Center for additional information at 805.378.1536.
By Gazette Staff Writer — Monday, April 9th, 2012
NOAA's Channel Islands National Marine Sanctuary is seeking applicants for eleven seats on its advisory council, which ensures public participation in sanctuary management and provides advice to the sanctuary superintendent.
The sanctuary is accepting applications for Recreational Fishing member and alternate, Tourism member and alternate, Education member and alternate, Chumash member and alternate, Public at large alternates (2), and Business alternate.
Candidates are selected based on their expertise and experience in relation to the seat for which they are applying, community and professional affiliations, and views regarding the protection and management of marine resources. Applicants who are chosen as members should expect to serve two-year terms.
The advisory council consists of 42 voting representatives representing a variety of public interest groups and county, state, and federal agencies.
Applications are CONTINUED »
By Gazette Staff Writer — Monday, April 9th, 2012
Saturday April 21st will be Grad Nite Live's yearly giant "YARD SALE" in front of the Fillmore School District Office beginning 8AM to 3PM. Bring your donations by 7AM so we can set it up to sell by 8AM, If you need things picked up or any questions call Mrs Chaney 524-4909 or 407-5759 Class of 2012 students will be helping Grad Nite Live make this a successful fundraiser.
By Gazette Staff Writer — Monday, April 9th, 2012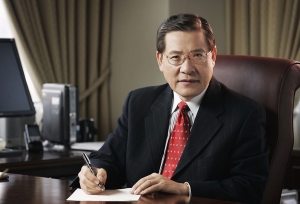 Camarillo, CA - CSU Channel Islands' Institute for Global Economic Research (IGER) will hold its semi-annual Economic Research Luncheon focusing on the global economy, including the Pacific Rim countries and export opportunities. The event will feature a presentation by Dr. Sung Won Sohn, IGER's Director. Sohn will discuss how local businesses need to look beyond the traditional marketplace and export. This event, which is open to the public, will take place on Wednesday, April 25, at the Embassy Suites Mandalay Beach Resort in Oxnard. It will begin at 11:30 a.m. and includes lunch. Reservations are $50 per person.
Sohn, an endowed professor at the Martin V. Smith School of Business & Economics and nationally renowned economist, said that the Institute is the first of its kind within the region, helping to link the regional economy more closely to the global economy. A primary function of IGER is to develop future workforce leadership by providing international perspectives to students through learning opportunities based on practical experience.
Sohn has served as CONTINUED »
By Gazette Staff Writer — Monday, April 9th, 2012
Oxnard, CA — On Sunday, April 22nd, Habitat for Humanity of Ventura County will be hosting the grand opening of its second Habitat ReStore, a Discount Home Improvement Center. This 19,000 sq. ft. retail outlet is located 1293-A E. Los Angeles Avenue in Simi Valley (corner of First Street; between RiteAid and 99± Only Store). The ReStore will be open from 9:00 am to 5:00 pm with grand opening activities running throughout the day.
The Habitat ReStore in Simi Valley – an ideal location for East County residents and businesses – will be open to the public six days a week for donations, shopping, and volunteer opportunities. The new store will provide new and used merchandise that is 100 percent donated – from furniture, appliances, and hardware to home goods and building materials.
"Habitat for Humanity CONTINUED »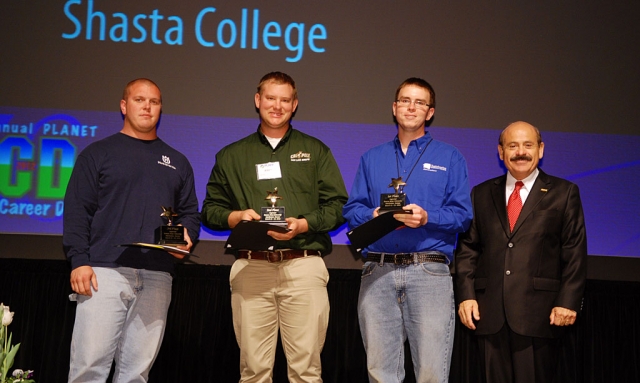 Andy Klittich (second from the left – wearing a green shirt) with the 1st & 3rd place winners and President of PLANET Gerald Grossi (Far right) at the Professional Landcare Network's Student Career Days. Photo by Professional Landcare Network.
Enlarge Photo
By Gazette Staff Writer — Monday, April 9th, 2012
FILLMORE, CA - Andy Klittich won second place at the 36th annual Professional Landcare Network's (PLANET) Student Career Days (SCD) at Kansas State University located in Manhattan, Kansas. Klittich attends Cal Poly – San Luis Obispo, located in San Luis Obispo, California.
An annual event, SCD brought together a total of 817 students from 63 colleges and universities across the United States from March 22-25, 2012. Students participated in competitive events, networked with colleagues and green industry company personnel, and interviewed for internships and employment possibilities.
This three-day event for students enrolled in horticulture programs at two-year and four-year colleges and universities features competitions that are directly related to the skills necessary for a career in the green industry. The competitions are designed to challenge students on their knowledge of current industry standards and are judged by green industry companies.
"I would like to thank PLANET for putting on such an excellent event this year. Winning second place is definitely a milestone that I will always remember and I could not of achieved that honor without the help of my advisors at Cal Poly, the help and encouragement that the team gave me, and also the support of my parents," says Klittich. "This win is even better because Cal Poly took second at this year's competition."
In addition to Klittich winning second place overall amongst individual students, the entire team of Cal Poly – San Luis Obispo also earned second place out of a total of 63 schools competing in this event.
Another highlight of the event is the Career Fair, where students have the opportunity to meet prospective employers in the industry and interview for job and internship opportunities. Fifty-seven companies from across the United States participated in this year's Career Fair.
This year's major sponsors included STIHL Inc. at the Platinum level; JOHN DEERE at the Gold level; Caterpillar, Gravely-an Ariens Company Brand, and New Holland Construction at the Silver level; and BRICKMAN, Husqvarna, Pavestone, and Oldcastle at the Bronze level.
PLANET is the association of members who create and maintain the QUALITY OF LIFE in communities across America. With more than 3,800 members, these firms and their employees represent more than 100,000 green industry professionals. Some of these professionals have taken the extra step of becoming certified through PLANET and bear the distinction of being known as Landscape Industry Certified.
By Gazette Staff Writer — Monday, April 9th, 2012
Use Free File to Get a Six-Month Extension; E-Pay and Payment Agreement Options Available to People Who Owe Tax
LOS ANGELES, CA — The Internal Revenue Service today reminded taxpayers that quick and easy solutions are available if they can't file their returns or pay their taxes on time, and they can even request relief online.
The IRS says don't panic. Tax-filing extensions are available to taxpayers who need more time to finish their returns. Remember, this is an extension of time to file; not an extension of time to pay. However, taxpayers who are having trouble paying what they owe usually qualify for payment plans and other relief. Last month, for example, the IRS, as part of its Fresh Start initiative announced penalty relief for unemployed taxpayers and self-employed individuals whose income has dropped.
Either way, taxpayers will avoid stiff penalties if they file either a regular income tax return or a request for a tax-filing extension by this year's April 17 deadline. Taxpayers should file, even if they can't pay the full amount due. Here are further details on the options available.
More Time to File
People who haven't CONTINUED »
By Harv Oliver — Monday, April 9th, 2012
MS Office 2010 – 2003 Compatibility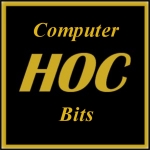 One of the most common things I run into are users unable to open what they believe to be a "Microsoft File" but it won't open. Now those of you who've resolved this know what I'm talking about. Those who haven't, you'll thank me for this simple fix!
The common question is, "I have MSWord, why can't I open this?!" While this applies to Excel, Access, and Word, we'll use MSWord for our example. A quick tutorial; all files have an extension at the end of them, even though you may not know it. This is how your computer knows what application to use when opening a file. The newer releases of MSOffice (2007 & 2010) save the files with an extension of 'docx' while the previous versions (97-2003) save files with the extension of 'doc'. Note the "x" at the end of the new version? While the new version can read old versions, the older version is not smart enough to open the new version.
There are two solutions:
If you're a user with MSWord 97-2003, download the file: 'FileFormatConverters.exe'
Here's the link: http://www.microsoft.com/download/en/details.aspx?id=3
Install this Microsoft provided fix. You'll now be able to see those files with the 'docx' extension. HOORAY!
If you have a newer 2007 or 2010 version of MSWord, FIX THE SETTING! The best way to resolve this is to set your new version of MSWord to 'default' saving the files in backward compatible format. Then, no matter who you send the files to, no matter what version of MSWord they have, the can read them. Here's how:
1. Open Microsoft Word
2. Click the File tab.
3. Click Options.
4. Click Save.
5. Under Save documents, click Word 97-2003 Document (*.doc) in the Save files in this format.
That's it!
I hope this bit of information helps you with your computer operations. Until next time, don't forget your backups!
Harv Oliver is the owner/senior tech for HANDS-ON Consultations (HOC) Computer Support Services serving Fillmore, Ventura County & Beyond since 1998. For more information, visit the HOC web site at www.hocsupport.com or call (805) 524-5278. NOTE: Provided information is presented as a courtesy ONLY. Please check with an IT professional for assistance or perform suggestions at your own risk. Harv Oliver or HANDS-ON Consultations is not responsible for any activities users perform.
Children from the Fillmore Boys & Girls Club of Santa Clara Valley and around the community.
Enlarge Photo
By Gazette Staff Writer — Monday, April 9th, 2012
In anticipation of the Fillmore Flower Show on Saturday, April 14th –Sunday, April 15th (1pm-4pm on both days) at the Fillmore Senior Center, Janet Foy with Fillmore Civic Pride/Vision 2020 read the book Planting a Rainbow by Lois Ehlert to about 25 children on Wednesday, April 4th at the Fillmore Library.
After the story the children were able to design their own miniature flower arrangement and were encouraged to submit an entry to the flower show. Children's submissions are free. There were two opportunity drawings for books and the children left with a bookmarker and a package of flower seeds.
For more information on the Fillmore Flower Show please call 805.524.3021. The Success through Reading programs are sponsored by Soroptimist International of Fillmore and the Friends of the Fillmore Library.
By Gazette Staff Writer — Wednesday, April 4th, 2012
Mrs. Lewis is celebrating her April 7th birthday early as she was informed that her home (1018 Harthorn) was selected as the April Yard of the Month by Fillmore Civic Pride/Vision 2020.
The Lewis family has lived in the home for eight years moving to Fillmore after 28 years in Carpinteria.
The house is full of color with impatiens and geraniums. "I feel that plants are the ribbon around the package of the house, the icing on the cake so to speak," said Mrs. Lewis. Purple allium has been trimmed and coming back. Also a type of white allium is in the large pots and in front of the porch. Pink flowered bushes bloom this time of year and are gone by summer. "I enjoy the coziness and welcoming feeling and the large shade tree already here helps," stated Mrs. Lewis.
Congratulations and happy birthday to Mrs. Lewis on their beautiful home.
Fillmore Civic Pride/Vision 2020 whose vision statement is "to foster a thriving small-town atmosphere in which civic pride, personal well-being and a balanced economy are nurtured and protected" meets on the 3rd Wednesday of the month at Fillmore City Hall (2nd floor conference room) at 1:30pm. Please call 805.524.3841 for more information.
By Gazette Staff Writer — Wednesday, April 4th, 2012
The Fillmore Flower Show, "Celebration of Flowers", coming April 14, 15th, will feature some newly added categories because of interest at last year's show.
Newly added categories will be: single stem cut iris divided into 3 classes for Bearded, Spuria, & Japanese; the potted plant division will have classes for African violets, Orchids, Cacti & succulents.
Vision 2020, Civic Pride Committee members have been busy preparing for the show, selecting award prizes, gathering door prizes and preparing potted plants to raise funds to continue this community endeavor. It takes many, many volunteers to have this effort run smoothly and it has been wonderful to see friends step in to help with this show even though they are busy people.
We still are in need of some more volunteers! If you would be able to help set up on Friday at 3pm, or to help Saturday morning getting entries carried in for placement at 7:30am, or just to help in a time slot as hostesses(standing or sitting in a room to see that nothing is touched or moved), please call Joanne King at 805-524-4904.
Volunteering is a great way to get to know others in the community and share in this worthwhile effort that first began before World War I.