15th Annual Fillmore Lions Club Christmas Parade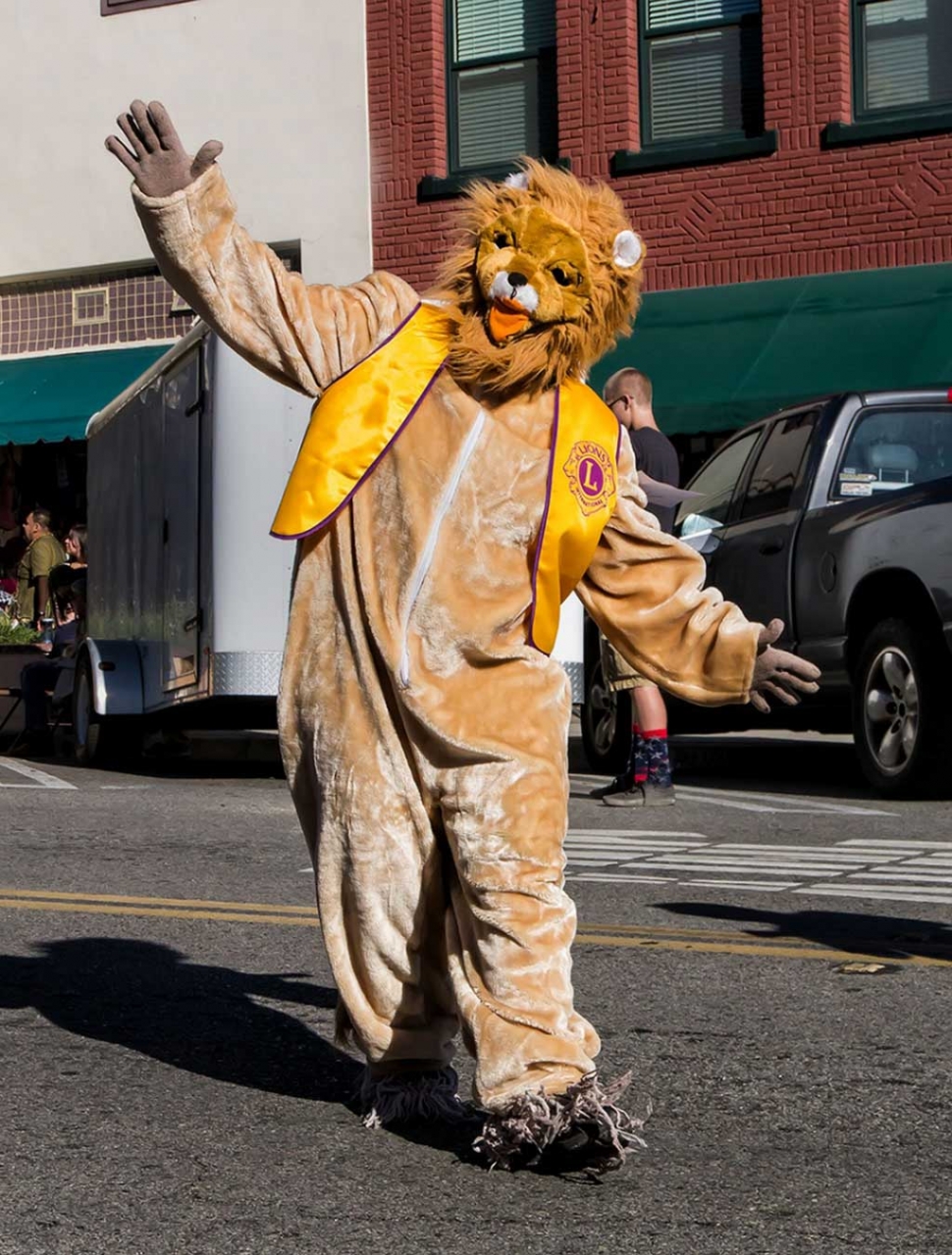 Leo the Lion at the Christmas Parade last year.
By Gazette Staff Writer — Thursday, November 17th, 2016
It's hard to believe it, but Thanksgiving is only a week away and that means the Fillmore Lions Club Christmas Parade is right around the corner. This year's Christmas Parade will be held on Saturday, December 3rd. The parade will begin at 1pm at the intersection of Central Avenue and Second Street and then proceed south on Central to Santa Clara Street. As always, Santa will trade in his sleigh for the afternoon and make his special trip down Central aboard a Fillmore fire truck. At the end of his ride, Santa will make his way to the depot to take photos with the kids, so make sure to bring your camera to take pictures.
Please remember that the parade route will be posted "No Parking" from 11:00 am to approximately 3:00 pm on the day of the parade on Central Avenue from Second Street to Santa Clara. Cooperation from residents is needed in order to keep vehicles off of the parade route during that time for the safety of parade participants and spectators.
The Christmas Parade is open to individuals, businesses, civic organizations, school bands, church groups, car clubs and equestrians. Just about any group or person who wants to celebrate the season with a "themed entry" is welcome and there is no cost to enter the parade. To be a part of the Christmas Parade, send an email to FillmoreChristmasParade@gmail.com and an application will be sent to you. For questions or additional information, please contact Lion Scott Lee at 524-1896.
Although the Fillmore Christmas Parade has a long standing tradition in Fillmore, it was in danger of being cancelled in 2001 when the parade lost its' sponsor. The late Hank Carrillo suggested the Fillmore Lions Club assume the responsibility for the Christmas Parade as a service to the community and the Lions Club continue to sponsor the Parade in Hank Carrillo's honor. Fillmore Lions wish you a wonderful Thanksgiving and look forward to seeing you on December 3rd!