By Gazette Staff Writer — Wednesday, February 27th, 2013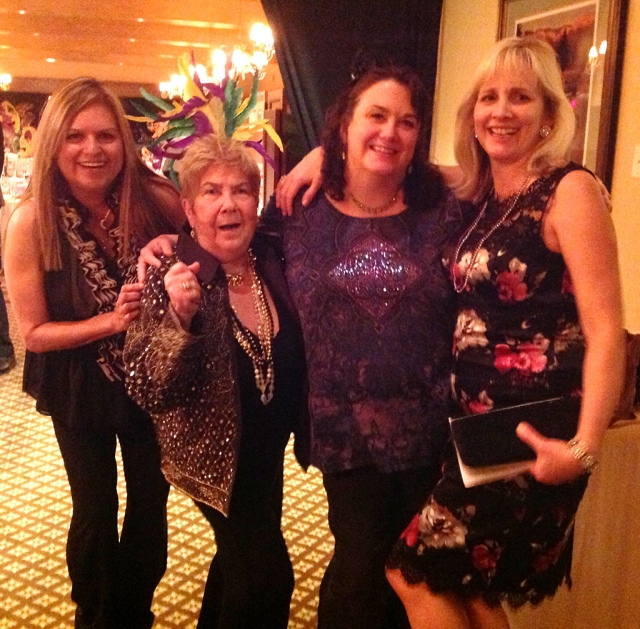 The Boys & Girls Club of Santa Clara Valley hosted their 9th Annual Mardi Gras Dinner & Auction on Sat. Feb. 16, 2013 at the Saticoy Country Club. The event was a success with proceeds benefitting the youth in Fillmore, Piru and Santa Paula. Pictured (l-r) Ari Larson/Secretary B&G Club of SCV, Nan Drake/Harrison Industries, Barbara Kroon/Santa Paula Chamber of Commerce and President of the B&G Club of Santa Clara Valley Tammy Hobson.
Enlarge Photo
By Gazette Staff Writer — Tuesday, February 26th, 2013
On Friday February 22, 2013 the Girl Scouts of The Heritage Valley celebrated World Thinking Day. Seventeen troops from Fillmore and Santa Paula with girls in grades from kindergarten through seniors in high school participated. The Girl Scout tradition of World Thinking Day ask each troop to study a country and present what they learned with skits, food, dancing and most of all fun. For parents looking to guide their daughters in leadership experiences contact Suzi at 524-0537 or 1-800-822-2427 for more information.
Girl Scout cookie season has begun so be on the lookout for cookie booth sales. This year there are six varieties, Savannah Smiles, Do-si-do's, Trefoils, Tag-alongs, Samoas, and Thin Mints.
By Gazette Staff Writer — Monday, February 25th, 2013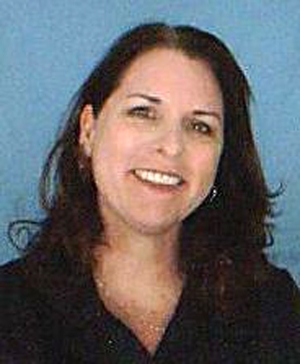 Livingston Memorial Visiting Nurse Association and Hospice is pleased to announce the appointment of Teresa (Tree) Pavan, BSHS, RN, as Livingston Memorial's Vice President and Chief Operating Officer. Ms. Pavan started her nursing career as an Oncology nurse and joined Livingston Hospice 13 years ago. She held a supervisory role in Livingston's Home Health division, moved to the Hospice Director of Patient Care Services and now takes the helm as VP and COO. Mrs. Pavan brings over 18 years of nursing and leadership experience to this position and will provide administrative oversight for Livingston's clinical services in Home Health, Hospice and CareGivers. "Having been part of the Livingston family for so many years, I understand the importance of our mission to serve our community. I am so proud of the work we do", says Mrs. Pavan, who resides in Camarillo with daughters Savannah and Alina and husband Paul. Livingston Memorial VNA has been serving the residents of Ventura County for over 65 years and as a non profit home health and hospice agency, and provides care for all regardless of the ability to pay.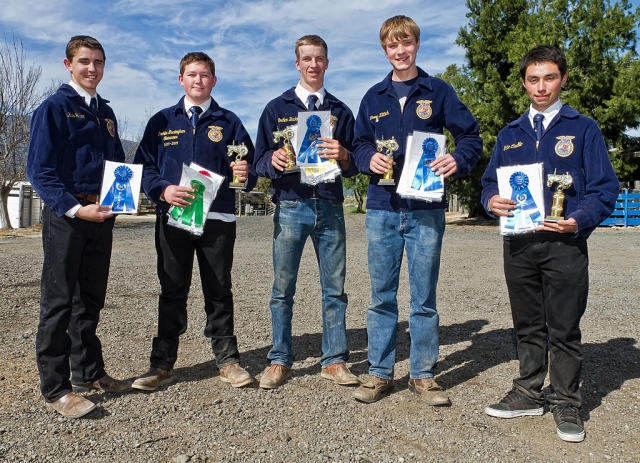 Fillmore FFA held their annual Tractor Pull contest Saturday, February 16. Pictured above are a few of the High Team winners. Pictured (l-r) Kade Huber and Steven Walderon from Santa Maria, Daniel Thorenson - San Luis Obispo, Novice Tractor Driving, Timmy Klittich - Fillmore, Advanced Tractor Driving, and Christian Romero - Carpinteria. Photo's courtesy of Bob Crum.
Enlarge Photo
By Gazette Staff Writer — Wednesday, February 20th, 2013
By Gazette Staff Writer — Wednesday, February 20th, 2013
The 5th annual Fillmore Flower Show, presented by Vision 2020, Civic Pride Committee, will take place April 13, 14 at the Fillmore Senior Center located at 533 Santa Clara Street. The theme selected for this year will be "Fiesta of Flowers" and those who are already at work making preparations for this year's show are hoping to see many more youth created entries. It is hoped that providing a newly added class, Team Arrangements, within the Youth Arrangement Division, will attract groups of 2-4 young people that will work together to create an entry.
They could plan together their entry, bring their flowers from various relatives' yards, along with any objects to be part of the arrangement between 7:30am-9:00am and create the entry working together.
Another opportunity for young people would be the Youth Composition Division where they might take a photograph depicting a fiesta of flowers or celebration with flowers, or make a collage of flower pictures or create some other original drawing or painting and then combine it with an original poem, or song or short essay on a single page. These entries need to have the name, age or grade level written on the back of the entry.
Youth entries are free and adult entries are still only $5.00 for unlimited entries. All who live within the Fillmore Unified School District which includes Piru and Bardsdale are eligible for the competition.
Posters will be put up soon and brochures explaining all details for the show will be placed at the City Hall, Library, Senior Center, El Dorado Park and other businesses in town, the first of March.
It takes many, many volunteers to put together a Flower Show and volunteers are always welcomed. If you would be able to help set up on Friday at 3pm, or to help Saturday morning getting entries carried in for placement between 7:30-10:30am, or just to help in a time slot as hostesses (standing or sitting in a room to see that nothing is touched or moved), please call Joanne King at 805-524-4904 or Linda Nunes at 805-524-3021.
Volunteering is a great way to get to know others in the community and share in this worthwhile effort that first began before World War I.
By Gazette Staff Writer — Monday, February 18th, 2013
Don Snyder a premier Cabaret entertainer will be entertaining the Fillmore Ebell Ladies on February 26th at their annual past presidents meeting.
Mr Snyder was a musical director and entertainer for the NCL cruise lines. He has also worked with and for Robert Goulet, Carol Lawrence, Milton Berle, Michael Crawford and the Dean Martin Variety Shows. Not only has he wowed audiences throughout the world he also ran his own production company showcasing other performers. He has performed for the Fillmore ladies many times and never fails to amaze them.
For more information regarding this wonderful experience please call Glenda at 524-4949.
Lunch begins at 12:30 program starts about 1:30 and the cost is only $12.00 per person.
We meet at the Fillmore Memorial Building.
By Gazette Staff Writer — Monday, February 18th, 2013
Ventura, CA - Advances in women's health treatment options will be the focus of a free seminar Community Memorial Health System is holding on Tuesday, Feb. 26.
David Crownover, M.D., a Ventura obstetrician/gynecologist, will lead the seminar that will be held from 6 to 8 p.m. in the eighth-floor Nichols Auditorium at Community Memorial Hospital, 147 Brent St. in Ventura.
Many women desire treatment for common ailments such as fibroids, irregular bleeding and urinary leakage. However, many women postpone treatment due to the invasive nature of treatment. Dr. Crownover will cover new surgical treatment options now available that are minimally-invasive with less recovery time and discomfort.
Dr. Crownover received his medical degree from the University of Arkansas for Medical Services in Little Rock and completed his OB/GYN residency at Barnes-Jewish Hospital in St. Louis, Mo. He is an active member of the Community Memorial Hospital staff.
Admission is free, but space is limited, so reservations are required. Call 652-5436, or visit www.cmhshealth.org/rsvp.
Community Memorial Health System is a not-for-profit health system, which is comprised of Community Memorial Hospital, Ojai Valley Community Hospital, and 11 family-practice health centers entitled Centers for Family Health. The health system is located in Ventura County, California.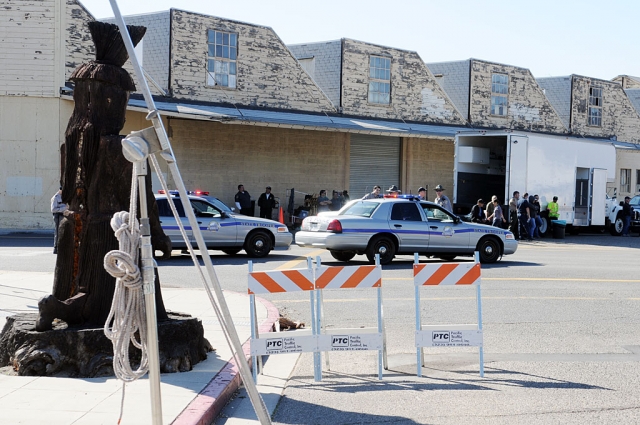 "Justified" filming at A Street and Old Telegraph Road.
Enlarge Photo
By Gazette Staff Writer — Wednesday, February 13th, 2013
Filming for the FX Network television drama "Justified" took place on Tuesday on A Street at Old Telegraph Road. The show is based on Elmore Leonard's novels Pronto and Riding the Rap and his short story "Fire in the Hole". The series is set in the city of Lexington, Kentucky, and the hill country of eastern Kentucky. Justified premiered on March 16, 2010 on the FX Network; a fourth season of 13 episodes was announced on March 6, 2012 and premiered January 8, 2013. Justified has been nominated for seven Primetime Emmy Awards as of 2012, with two wins.
By Gazette Staff Writer — Tuesday, February 12th, 2013
March 23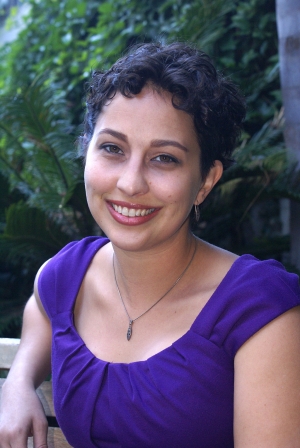 Kristen Webb
Community Memorial Healthcare Foundation's annual Gold Dust Gala is honoring The Women We Love - mothers, daughters, sisters, grandmothers, aunts, and friends - the women who help shape our lives and who impact our lives in a profound way.
This year, The Gold Dust Gala will be held in Camarillo at the beautiful Serra Center at 5205 Upland Road. Doors open at 6 p.m. for Silent Auction bidding, cocktails, raffle, and tribute tree. A dinner featuring Command Performance's Classic California Cuisine will be followed by the dance-inspiring music of "Platinum Groove."
For over two decades, the Gold Dust Gala has annually raised funds and awareness for the Healthy Women's Program. This unique program offers breast and cervical cancer screenings to women living in Ventura County who are unable to pay due to lack of insurance or are under-insured.
In 2012, the CONTINUED »
By Gazette Staff Writer — Tuesday, February 12th, 2013
VENTURA COUNTY, CA - Ventura County Animal Services (VCAS) recently launched a new animal foster parenting program that utilizes volunteer help to care for some of the smallest and most vulnerable wards at VCAS shelters – newborn kittens and puppies.
VCAS foster parent volunteers agree to care for and feed one, two or an entire litter of kittens or puppies until the animals are old enough and large enough to be put up for adoption at VCAS shelters.
Foster parents provide the babies with frequent feedings – either by bottle or, if old enough, with solid food - and care for them in their homes until they are at least 8 weeks old and weigh 2 lbs.
"Kittens and puppies are cute and cuddly but need a high level of care," said Donna Gillesby, VCAS interim director. "This program is a wonderful way for volunteers to help newborn animals gain the strength and size they need to become eligible for permanent adoption."
In the past, VCAS has only allowed VCAS staff and county employees to take home and care for tiny animals. By opening up the program to the public, VCAS hopes to lower the euthanasia rate, increase the number of animal adoptions and move one step closer to becoming a no-kill facility.
Those who sign up to become a foster parent will receive mandatory training from VCAS veterinarian, Heather Skogerson. Once trained, they will commit to providing animal care for three -five weeks, depending on the age and weight of the baby animals when they arrive at the shelter.
The foster parenting program is just one of many volunteer opportunities available at VCAS.
To find out more or to become a VCAS volunteer, contact VCAS Volunteer Coordinator, Brooke Novak at: 805-388-4345, VCAR.volunteer@ventura.org or go to: www.vcas.us
By Gazette Staff Writer — Tuesday, February 12th, 2013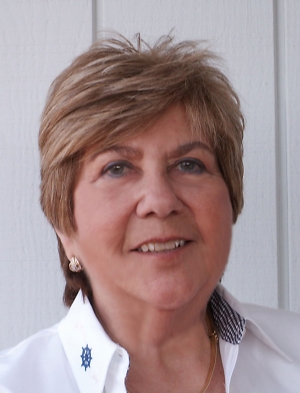 Nan Drake
Nan Drake, government affairs and public relations director for Harrison Industries, is this year's recipient of the Ventura County Economic Develop Association's prestigious Carl Lowthrop Golden Eagle Award for outstanding public service.
Drake received the award – VCEDA's highest honor – during the organization's recent 64th annual Installation of Officers event at Spanish Hills Country Club in Camarillo. The award is named in honor of Lowthrop, whose vision guided VCEDA for two decades, and is given each year to a volunteer demonstrating exemplary character.
Drake has over a 35-year record of service in Ventura County in both the public and private sectors. A member of the Ventura City Council from 1985 to 1989, she currently serves on the executive board of VCEDA as well as on the board of directors of the Economic Development Cooperative, Ventura County, and the Ventura and Carpinteria Chambers of Commerce. In addition, Drake is co-chair of the Ventura St. Patrick's Day Parade committee.
Drake also served as chair of the Los Angeles Region Water Quality Board and as a board member of the California Integrated Waste Management Board. In 2012 Drake was honored for the fifth consecutive year as one of the Top 50 Women in Business in the Tri-Counties by the Pacific Coast Business Times.
By Gazette Staff Writer — Tuesday, February 12th, 2013
Funds will help make the community of Ventura County stronger for residents
Every day people across Ventura County use the Ventura Family YMCA as a gathering place for the community. Kids pour in before and after school to play and do homework. Seniors connect with one another through exercise classes and group activities. Families learn how to eat healthy and grow together. To ensure that the Y can continue to provide Ventura County residents with life enhancing services, each year we launch an annual community support campaign to raise money for the members of our community in need.
As a leading nonprofit for strengthening community, financial gifts to the Y will help advance programming and services that support youth development, healthy living and social responsibility. More importantly, the Y uses your gift to make a meaningful, enduring impact right in your own neighborhood.
"Through our community support campaign, we want to educate people that we are more than a place to go to exercise or swim, but an organization that does vital work thanks to the support of the community," said Sal Cisneros, President and CEO of the Channel Islands YMCA. "The Y contributes to improving the quality of life in our neighborhoods through a variety of ways that benefit all of us who live and work in the communities of Ventura and Santa Barbara Counties".
Last year we raised over $1.3 million dollars in financial support for the community. $300,000 of that was raised for those in need in Ventura County! We know that when we work as one, we move people and communities forward. That's why we are committed to providing support to our neighbors and opportunities for kids, adults and families to give, join in or advocate in the name of stronger communities.
This year, the CONTINUED »
By Gazette Staff Writer — Tuesday, February 12th, 2013
The Ventura County Rose Society will hold its monthly meeting on Thursday, February 28, 2013, at the Ventura County Office of Education Conference Center at 5100 Adolfo Rd., Camarillo.
The doors will open at 6:30 p.m. for advice from Consulting Rosarians and refreshments, and our speaker presentation will begin at 7:30 pm.
The VCRS meeting will feature David Bassani, a professional garden designer and landscape contractor, who will speak on "Smart Tips for the Rose Garden" including tips for wise water consumption, companion plants, and rose garden designs. David is the President of the San Fernando valley Rose Society, a Board Member of the Beverly Hills Rose Society, and part of the International Rose Trials at Rose Hills.
Visitors are always welcome. For more information contact: Janet Sklar at 818-337-9970 or Dawn-Marie Johnson at 805-523-9003. Our website is www.venturarose.org
By Gazette Staff Writer — Monday, February 11th, 2013
LOST DOG – Poodle type dog, floppy years grey short hair with black spots. Answers to Sparky. Family holds dear to heart. Lost on February 10, around Santa Clara Valley Bank, 805-421-9409
By Gazette Staff Writer — Thursday, February 7th, 2013
Hit and run on January 18th, 2013 at 10:30 p.m. On Hwy 126 and Sycamore Rd. East of the Railroad Tracks. Vehicle description Ford Explorer Light Brown, Between 1996 & 1999. If you have any information, that will help in the investigation a REWARD will be given. Please call 805-421-6773.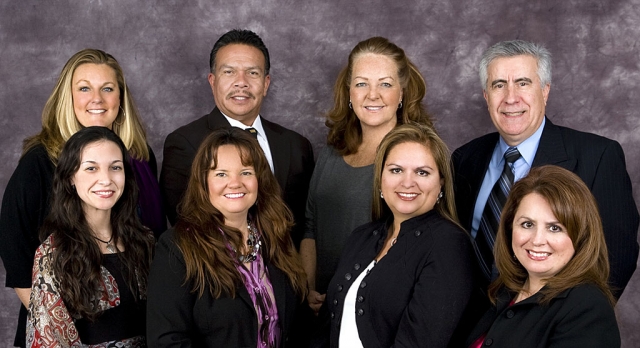 (top row) (l-r) Shelly Reiman, Chivas Skin Care, Martin Guerrero, Second Vice President Skillin Carroll Mortuary, Brenda Hampton-Ortiz Super Seal and Stripe, Carlos Alberto Martinez, Treasure, Union Bank. (bottom row) (l-r) Renae Stovesand-Martel, Parliamentarian, Mobil Notory Public/Spa Escapes, Cindy Jackson, Chamber President CJ Financial, Ari Larson, First Vice President Cookie Lee Jewelry Consultant, Theresa Robledo, Diamond Realty.
Enlarge Photo
By Gazette Staff Writer — Wednesday, February 6th, 2013
The Fillmore Chamber of Commerce is exited to announce our 2013 Board of Directors. The Chamber is making every effort to better the economy in Fillmore by sticking to it's slogan, "Shop Fillmore, Shop Local". The Chamber also brings many events to the community. Some events that are right around the corner are: The State of the City address presented to you by Mayor Rick Neal will take place on Thursday, February 21st at the Wm. L. Morris Chevrolet dealership showroom. Social hour will start at 5:30 and the presentation will begin at 6:00 pm. The Community Awards & Installation Dinner will be on Thursday, March 28 at the Memorial Building. Social hour will begin at 5:00 pm and the program and dinner will start at 6:00 pm. The Fillmore May Orange Festival will be May 16, 17, 18 and 19 in downtown Fillmore. The Sespe Creek Car Show and Chili Cook Off will be July 4 in downtown Fillmore. We host mixers on a monthly basis and grand opening ribbon cutting ceremonies throughout the community. We have other events we are working on and will announce them at a later date. We welcome the community to give us a call if they would like to be a part of one of the events or be a volunteer and help out. The Fillmore Chamber of Commerce is located at 211 Central Avenue and the phone number is 805-524-0351. In the office you will either find Evelyn Hasty our Administrative Assistant, Rosa Martel our Sales Director, Leanne Thompson, Coordinator for the Sespe Creek Car Show and or Shawn Diaz, Coordinator for the May Orange Festival Concert. If you would like to be a member stop by and sign up or feel free to give us a call. Hop on board and join the fun!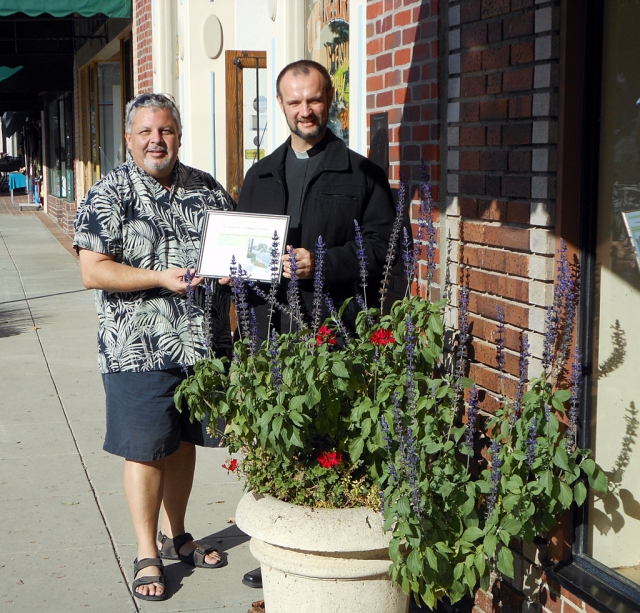 (r-l) Father Artur Gruszka, of St. Francis Of Assisi Catholic Church, receiving a certificate of appreciation from Civic Pride member, Mark Ortega.
Enlarge Photo
By Gazette Staff Writer — Tuesday, February 5th, 2013
Father Artur Gruszka, representing St. Francis of Assisi parish located at 1048 Ventura St., received a certificate of appreciation from Vision 2020, Civic Pride Committee for their generous support of our downtown Central replanting project. Father Barney Gatlin had submitted the donation to sponsor 4 pots before his retirement.
Father Gruszka has served 4 years as priest and one year as administrator for the church. He was born in Glogow, Poland & began his studies in law for 3 years before feeling that God was calling him to seminary. He began with a study of philosophy and then transferred to Cyril & Methodius Seminary in Michigan to complete his studies.
When asked about their involvement in our project, Father Gruszka said that the parish likes to serve in the community in different ways. Their biggest outreach is to the poor through their St. Vincent de Paul distribution of food on Tuesdays at 9am. They receive donations from various local stores for this ministry.
The church consists of a mix of ages with a high concentration of youth and they offer services in both English and Spanish, as well as faith based Bible studies and RCIA (Rite of ChristianChristian Initiation of Adults). The website with service times & further information is www.stfrancisfillmore.com.
Father Artur Gruszka has been in the United States for 8 years and recently returned to Poland to baptize his niece, the first new baby in his family.
Civic Pride Committee appreciates the blend of individuals, businesses, and this local church that have gotten involved in beautifying our Fillmore community for everyone's enjoyment.
By Gazette Staff Writer — Tuesday, February 5th, 2013
County Supervisor Kathy Long, 3rd District would like to announce to all residents of Ventura County that the next Santa Paula Tattoo Removal Clinic will be held on Saturday February 9, 2013 from 8:30 am – 12 noon, no appointments necessary. Orientation for first time participants will be at 9 am located at 1334 E. Main St. the Santa Paula Family Care Clinic. Due to overwhelming response, spaces will be limited.
County Supervisor Kathy Long spearheaded this clinic in collaboration with the following agencies: Ventura County Public Health, Ventura County Probation Agency, Ventura County Sheriff's Department, Santa Paula Family Care Clinic, Interface Children Family Services, and CalWORKS.
The clinic not only welcomes participants but volunteers to run the clinic. If you have any questions, or would like to find out how you can help, please call the Santa Paula Family Care Clinic at (805) 933-1242.
By Gazette Staff Writer — Tuesday, February 5th, 2013
Livingston Hospice conducts several adult bereavement support groups to help those who have experienced a loss. Explore and express feeling, understand the grief process and receive emotional support. Open to the public, free of charge, all are welcome. The groups are held at:
The First Presbyterian Church, 850 Ivywood Drive, Oxnard; On Wednesday, February 6th, 13th, 20th, 27th ; from 3:00 – 4:30 pm
Livingston Memorial VNA, 1996 Eastman Ave (#112), Ventura; On Wednesday, February 6th, 13th, 20th, 27th ; from 6:30 – 8:00 pm
Help of Ojai, 370 Baldwin Road, Ojai; On Tuesdays, February 12th & 26th, from 10:30 am – 12 noon
For the newly bereaved: at Livingston Memorial VNA, 1996 Eastman Ave, (#112), Ventura; On Thursday. February 14th, 6:00 – 7:30 pm
Call 642-1608 for more information.
By Gazette Staff Writer — Monday, February 4th, 2013
Santa Clara Valley Disposal will maintain its regular Friday trash and green waste collection schedule in Fillmore on Feb. 22, during the week of Presidents' Day.
For more information, call 647-1414.