By Gazette Staff Writer — Wednesday, December 3rd, 2008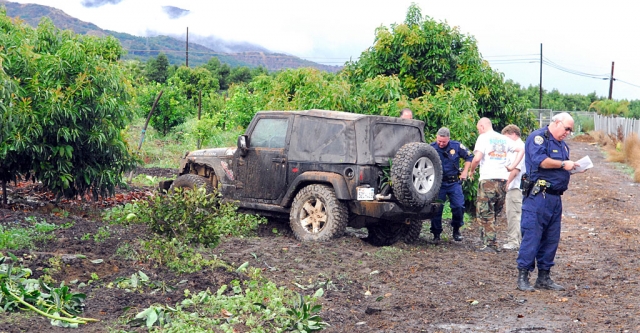 Saturday at approximately 12 p.m., a single vehicle traffic accident occurred on Highway 126 near Old Telegraph Road. A Jeep headed east crossed over the westbound lane of 126, traveling through a wire fence and into a avocado grove, shearing-off several trees.
Enlarge Photo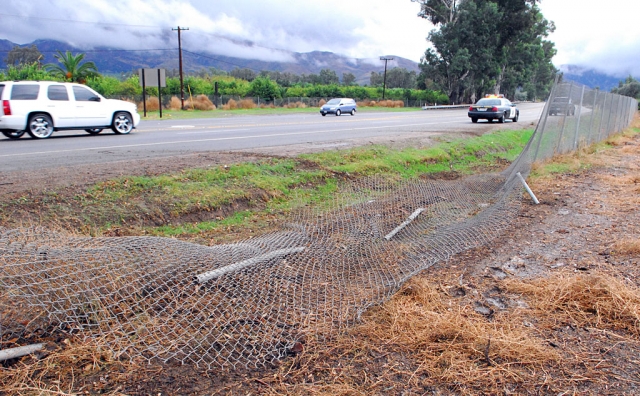 No serious injuries were reported. The cause of the accident was not made available.
Enlarge Photo
By Gazette Staff Writer — Wednesday, December 3rd, 2008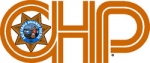 California Highway Patrol
On November 28, 2008 at approximately 2:34 a.m., a fatal collision involving a four-year-old passenger of a Ford Focus, occurred on SR-126 eastbound, just west of the 10th Street off-ramp. The collision caused the closure of SR-126 eastbound between Palm Avenue and 10th Street for over five hours.
Lucia Cardoza, 24 years of age from Fillmore, was driving her 2005 Ford Focus on SR-126 eastbound at an unknown speed, west of the 10th street off-ramp. At the time, her two children, ages one and four, were in the backseat of the vehicle. For unknown reasons, Cardoza's vehicle swerved out of control across the traffic lanes toward the right shoulder. The left side of her vehicle then collided into a metal guard rail. The impact then caused her vehicle to rotate back into the traffic lanes. The Ford Focus was subsequently struck by a 1998 Town and Country van, which was traveling eastbound on SR-126. Following the second collision, both vehicles came to rest within the traffic lanes.
At some point during the incidents, Cardoza's four-year-old child was ejected from the vehicle. He was found laying in the center median by emergency personnel who responded to the area, but was later pronounced deceased at the scene. Cardoza, along with her other child, was transported to the Ventura County Medical Center where she was placed under arrest by CHP officers for DUI. She was admitted into the hospital and was expected to undergo surgery for her injuries. The extent of injuries to the one-year-old child is unknown at this time.
Maria Rangel, the driver of the van, along with her three passengers, was transported to Santa Paula Hospital. They were later released with only minor injuries. The incident is still under investigation by the California Highway Patrol.
By Gazette Staff Writer — Wednesday, December 3rd, 2008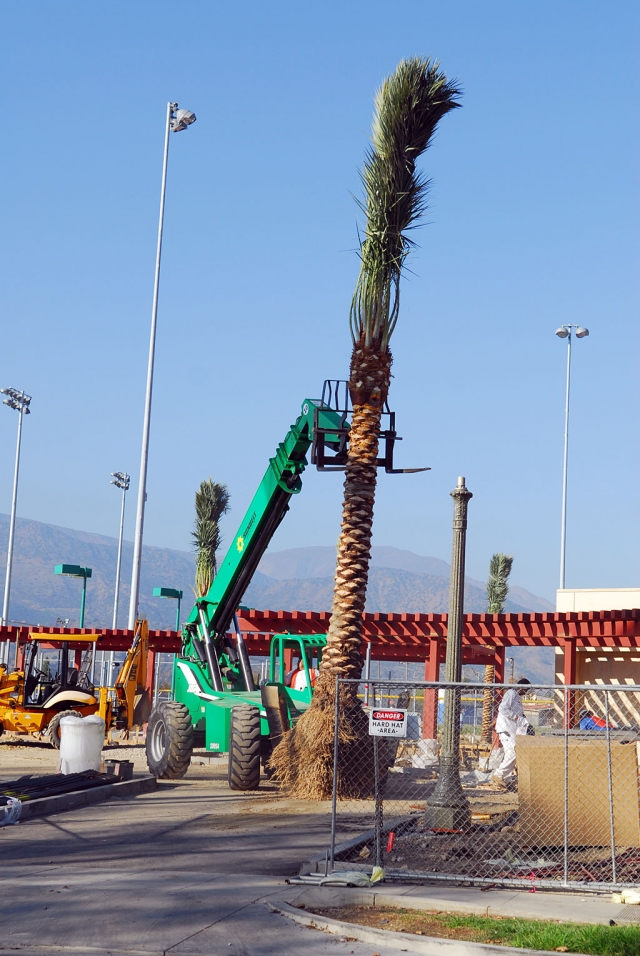 The new Fillmore swimming pool complex received about a dozen Palm Trees, Monday. They encircle the pool area. The complex is due to open in January and will include two tennis courts, large swimming pool, office and dressing rooms, and a play area for younger children.
Enlarge Photo
By Dick Diaz — Wednesday, November 26th, 2008

Matthew R. Cobos
2007 Fillmore High School Graduate Matthew R. Cobos, 20 years old, is serving in the United States Navy in Bahrain. Bahrain, which means "two seas," is an archipelago in the Persian Gulf off the coast of Saudi Arabia. Matthew R. Cobos is Master at Arms Petty Officer Third Class (MA3) with an Anti Terrorism Task Force. In addition to FHS Matthew attended Saint Sebastian Elementary School and Fillmore Middle School. He was active in Raiders Youth Football, Fillmore Little League, and FHS Varsity Football where he wore the #40 jersey, and FHS Track.
Matthew's Mother is Rebecca Lewis, of Fillmore. His siblings are Madison A. Cobos, 22 years, a student at San Francisco State and Meghan A. Cobos, 17 years, a senior at Fillmore High School. His Maternal Grandmother is Aggi Oschin and Step-Grandfather Michael Grossman of the Santa Clarita Valley. Maternal Grandfather is Earl Lewis and Step-Grandmother Shirlee Lewis of the Santa Clarita Valley. His Paternal Grandparents are Tillie Cobos and the late Rudy Cobos, of Las Vegas, Nevada. Grandfather Earl Lewis served in the United States Navy and Grandfather Rudy Cobos served in the United States Air Force.
MA3 Matthew R. Cobos entered United States Navy Recruit Training on September 12, 2007 and graduated on November 9, 2007 from the Naval Station Great Lakes, Recruit Training Command, Great Lakes, Illinois. At Recruit Graduation Matthew was hand picked along with a few others to perform in the Honor Guard at the Recruit Graduation Ceremony. Having attended that graduation ceremony I know that this is quite an honor.
MA3 Matthew R. Cobos completed Master at Arms "A" School on January 24, 2008. A Master at Arms provides Navy Ships and commands with force protection and is an antiterrorism specialist who assists in maintaining good order and discipline, performs law enforcement, and physical security duties. MA's enforce appropriate military orders and regulations, make apprehensions, conduct investigations and interrogations and prepare required records and reports. Due to the unique functions and trust inherent in the MA rating, the quality of personnel selected is of paramount importance and requires strict adherence to eligibility criteria. An MA is responsible to enforce military rules and regulations to maintain military discipline. An MA will also perform physical security duties and conduct preliminary investigations, provide Anti-terrorism Force Protection (ATFP), organize and train personnel assigned to security, perform overseas shore patrol duties, conduct crime prevention programs, operate brigs (jails), assist in crowd control and confrontation situations, handle and care for dogs that detect narcotics and explosives. In very simple terms the MA is the law enforcement arm onboard a Naval Ship or at a Naval Station.
To perform his duties MA3 Matthew R. Cobos is trained to use: M16 Assault Rifle, M9 semiautomatic 9 mm pistol, M500 shotgun, M60 machine gun and he is non-lethal weapon qualified. MA3 Matthew R. Cobos completed Naval Security Force Indoctrination for Naval Security Force in Bahrain. In Bahrain, he is involved in anti-terrorism force protection. He also completed Police Special Forces Tactics from Special Security Force Command of the Ministry of the Interior from the Kingdom of Bahrain. From the Naval Criminal Investigation Service, he completed Security First Responder and also completed Surveillance Detection & Counter Surveillance training. MA3 Matthew R. Cobos has also trained with Fleet Antiterrorism Security Team (FAST) Companies in close quarters combat.
MA3 Matthew R. Cobos is required to have a security clearance in order to perform his military duties as a Master at Arms. This is necessary because the military possesses information and technology which could be helpful to our enemies. The unauthorized release of this information can compromise our nation's national security. Unauthorized release can cause battles and wars to be lost, missions to be ineffective, and can result in the death or injury of military and civilian personnel. To obtain this clearance an extensive investigation must be conducted. A security clearance investigation is an inquiry into an individual's loyalty, character, trustworthiness and reliability to ensure that he or she is eligible for access to national security information. The investigation focuses on an individual's character and conduct, emphasizing such factors as honesty, trustworthiness, reliability, financial responsibility, criminal activity, emotional stability, and other similar and pertinent areas. All investigations consist of checks of national records and credit checks; some investigations also include interviews with individuals who know the candidate for the clearance as well as the candidate himself. Having received this security clearance is a great testament to MA3 Matthew R. Cobos character.
We here in the communities of Fillmore and Piru wish MA3 Matthew R. Cobos a fruitful career in the United States Navy, safe travel and thank him and his family for their sacrifices now and sacrifices in the future to keep our Country strong. MA3 Matthew R. Cobos is truly an American Hero.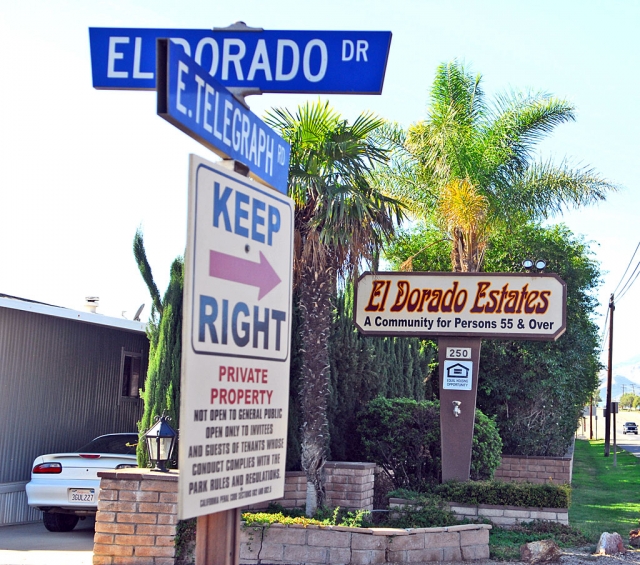 El Dorado Mobile Home Estates park held a Shake Out earthquake drill Thursday, November 13. HOA President Paul Schifanelli reported great success with the drill.
Enlarge Photo
By Joyce Schifanelli — Wednesday, November 26th, 2008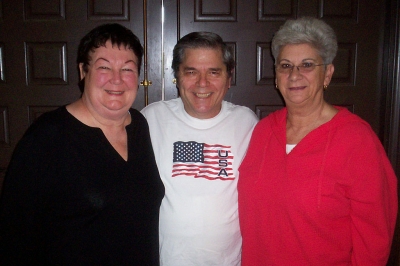 El Dorado Mobile Home Estates held its own Shake Out earthquake drill Thursday, November 13. The HOA and park management coordinated the disaster preparedness event. Two block captains were assigned to each of 6 sections and the entire park was covered by the captains in half-an-hour, which in a disaster translates to excellent time. Twelve captains participated; under normal circumstances there are four block captains assigned to each section. Pictured are, Park Manager Helen Rosette. HOA President Paul Schifanelli, and Relief Manager Karen Torres.
Enlarge Photo
A 7.8 magnitude earthquake struck Southern California resulting in extreme shaking and non-functioning electricity and phone lines throughout the Santa Clara Valley at 10 a.m. on Thursday, November 13, 2008! Well, not really, it was just a statewide drill billed as the Great Southern California Shakeout. We all recognize that natural disasters such as earthquakes, floods and fires will occur as they have throughout our valley's history, along with the possibility of others too scary to mention. El Dorado Mobile Home Estates is in the midst of preparing for just such an emergency, thanks to Voice of El Dorado Homeowner's Association's president, Paul Schifanelli; Patrick Maynard, Disaster Coordinator for the City of Fillmore; on-site park manager Helen Rosette, and the participants of the HOA's Emergency Block Captain Program. Many participants are graduates of invaluable CERT training, a seven-week course presented by Deputy Chief, Special Operations of the Fillmore Fire Department, Royce Davis.
During the drill, twelve members of the Emergency Block Captain Program, under the direction of Rosette and relief manager Karen Torres, assembled into teams of two. Each team searched one of six sectors for possible emergency scenarios, placed in envelopes in selected mail tubes by the Fillmore Fire Department. Team members immediately reported to home base with walkie-talkies, where and when a depicted situation was discovered, and if it needed critical or additional attention. At home base, a large map with the layout of the park, provided by Maynard served to pinpoint and mark problematic locations. In the event of a real disaster, this program could save time and lives. The entire operation took less than an hour and deemed very successful by all for a first run. Officer Tony Biter acted as liaison to the park, home to hundreds of seniors.
The Community Emergency Response Team (CERT) concept, developed and implemented in 1985 by the City of Los Angeles Fire Department (LAFD), addresses the likelihood that citizens will be on their own during the early stages of a catastrophic disaster. The Department recognized that basic emergency training of citizens, including disaster survival and rescue skills could help improve early survival statistics until responders or other assistance could arrive. CONTINUED »
By Mariandrea Mueller — Wednesday, November 26th, 2008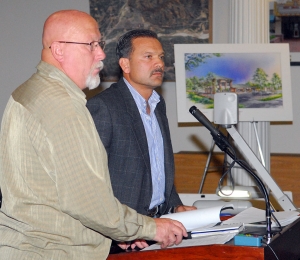 From left, Roger Campbell and Zahid Shah asked for, and received, council approval of Mr. Shah's development at E Street and Highway 126.
Fillmore City Council met November 25 at 6:30 p.m. at City Hall. The Council approved a business development near E St. on the north side of Highway 126, prioritized Water DIF spending, heard an update on the Water Recycling Program, and provided for Zoning changes.
Fire Chief Bill Herrera announced that the annual toy drive at the Fillmore Fire Dept. has started. The Fire Station is accepting toys from now through December 14th, when a chicken dinner will be provided to donors for each toy delivered during the drive. The dinner will be from 5 p.m. to 7 p.m., take-out or eat-in.
The Council held a public hearing regarding Zahid Shah's business property at 1515 Ventura St. The business involves towing, impound, and auto repair. Shah had asked that Development Impact Fees (DIF) be deferred until Certificate of Occupancy rather than be due when the building permits are issued. Community Development Director Kevin McSweeney said that the DIF was approximately $167,000. According to the agenda item memo, the Finance Subcommittee wanted the project to become permanent before approving deferment. The Planning Commission denied Shah's request for the proposed project to be modified from a temporary five year approval to a permanent approval at a public hearing on October 22, 2008, and Shah appealed that decision at the November 25th public hearing.
The business's neighbors were unhappy with the property's appearance, and fought against permanent approval. McSweeney pointed out that the property is currently under construction and Shah is willing to accommodate neighbors' concerns. Neighbors Kathy Yeats and Bill Zellmer spoke. Dick Sliger read a letter from Trudy and Steve Garner. Significant concerns included the compatibility of that type of business with a residential area, traffic, and the view that the property would present not only to neighbors, but to all people approaching Fillmore from the west on Highway 126. Shah, represented by Roger Campbell, presented an artist's rendering of the proposed permanent buildings. The picture included a Railroad-Craftsman style building with a two-story section and a one-story section, adjacent to a residential garage and house. The house and garage already exist, and are located in a commercial zone. The exterior of the garage would be updated to blend in with the new building and the neighborhood. An impound lot, used car sales, and towed cars would be located behind the new building and blocked from sight by fences. Permanent approval requires the widening of E St., and additional street lights. There are plans for the eventual installation of a traffic signal at E St. and 126 to accommodate the anticipated Business Park on the other side of 126. CONTINUED »
By Gazette Staff Writer — Wednesday, November 26th, 2008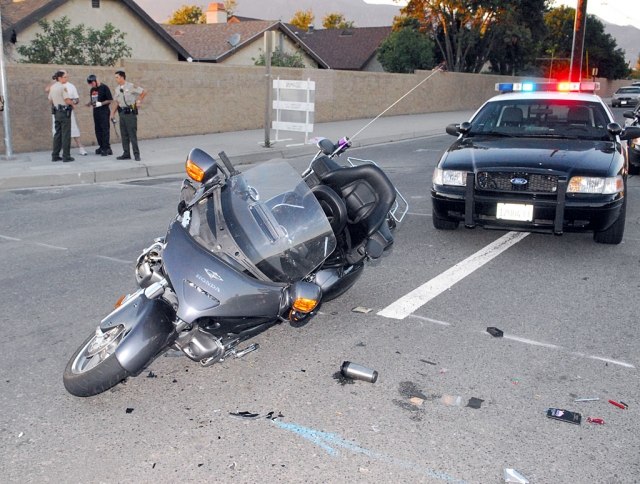 Kenneth McDermot, 63, laid down his 2005 Honda after colliding with Thomas McAdam, 67, at the corner of River and A Street. McAdam was traveling eastbound on River in his Dodge Ram; McDermot was traveling south on A Street and was treated for minor injuries at the scene. Both vehicles were towed away.
Enlarge Photo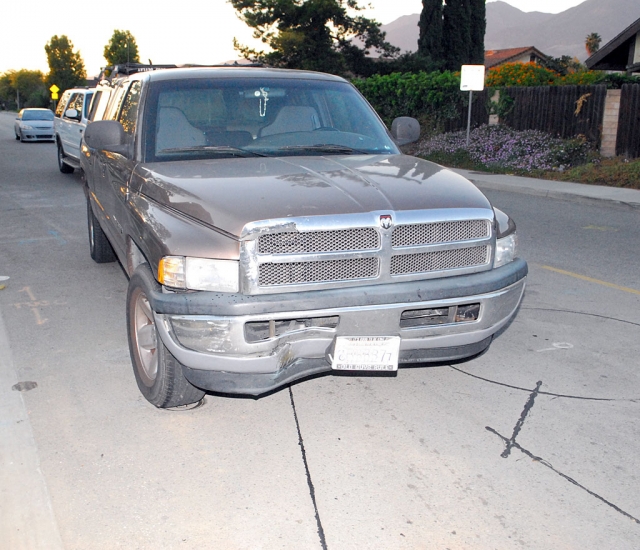 A new traffic signal has been installed at the site, but has not begun operation as yet.
Enlarge Photo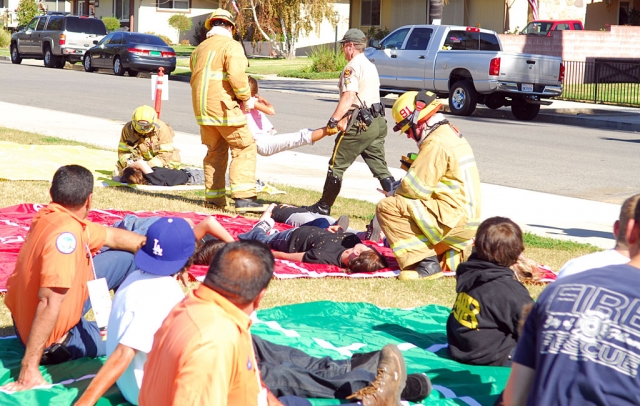 The Great Southern California Shake Out of 2008.
Enlarge Photo
By Gazette Staff Writer — Wednesday, November 19th, 2008
Fillmore was on high alert Thursday, November 13th, as the State of California declared a mock state-wide emergency with a hypothetical magnitude 7.8 earthquake, ie: The Great Southern California Shake Out of 2008.
The drill was ready for Fillmore, but was Fillmore as ready as it could be for the drill? Logistics for the drill were complex, with "victims" at the Veterans Memorial building segregated on different colored triage tarps indicating levels of injury; green was "walking wounded", yellow was "delayed", and red was "immediate." Approximately 35 volunteer citizens, 12 police officers, 15 firefighters, and city staff participated.
A series of hands-on exercises geared toward potential damage scenarios took place throughout the day. Ventura County Office of Emergency Services Officials activated their emergency operations center for approximately 48 hours and simulated similar scenarios. An increased number of City of Fillmore Fire Department and Ventura County Sheriffs Department personnel were visible city-wide.
The state-wide drill was considered the largest in U.S. history, with approximately 5 million people participating at different levels. In Ventura County public agencies, schools, residents and emergency responders were involved.
Scientists spent over a year creating the realistic scenario which would more than likely take place along the San Andreas Fault. The drill was estimated to cost $2 million to organize and execute state-wide. The USGS and its partners received financial support from corporate sponsors including the Home Depot Inc., Tyco Electronics, and State Farm Insurance Co.
By Mariandrea Mueller — Wednesday, November 19th, 2008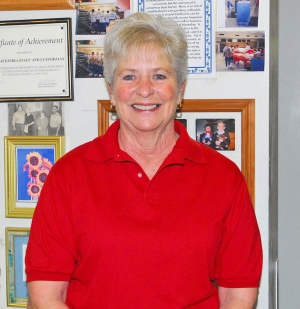 At Tuesday night's school board meeting, Sespe School Cafeteria Manager "Grandma" Lou Hoover was presented the "Be the Change" award.
Board Member Liz Wilde chaired the open session of the Fillmore Unified School District (FUSD) Board meeting November 18, 2008, at 6:00 p.m. in the Board Room at the District Office. The Board heard updates from the Sespe Elementary School and Piru Elementary School Principals, and honored Lou Hoover. The Board approved field trips, math textbooks, and a Use of Facilities Agreement with Ventura College.
The Board honored Sespe Elementary School's Cafeteria Manager, Lou Hoover, for exemplifying the District's motto: "Be the Change". Principal Geri Lunde introduced the honoree, and said that she provided not only great food, but also great care of the cafeteria, staff, and students. The students call her "Grandma Lou".
Sespe Principal Geri Lunde and Piru Principal Richard Durborow provided updates on plans to improve student academic achievement and parent outreach.
Lunde emphasized her successful attempts to increase parent involvement. The school has reached out to English Learners' parents by holding English Learner Advisory Committee (ELAC) meetings monthly at 8 a.m. The meetings include information on how parents can help their children learn. At past meetings, parents have received handouts on how to read aloud to their children and how to help children be responsible. Recent meetings have had a turnout of approximately twenty parents. The next ELAC meeting at Sespe will be in January. School Site Council meetings have also provided education for parents.
Sespe teachers have been trained in using ADEPT to test English Learners, so that they can acquire current information about their students' English proficiency and meet students' needs now rather than waiting a year for CELDT test results.
Durborow presented three strategies that Piru Elementary School is using to improve student learning: data teams, rubrics and exemplars, and identifying academic terms in math. Durborow noted that his third strategy is intended to improve scores on standardized math tests. He said that students who lack math vocabulary often have difficulty understanding and answering math questions even if they know how to solve the problems.
Piru teachers are collaborating in data teams. They use the allocated time to discuss student achievement data, review best practices, share ideas, and develop new strategies.
Durborow explained Piru's use of rubrics and exemplars. Rubrics are systematic lists that correlate score levels with detailed descriptions of (or standards for) work at each level. Rubrics provide a standard scoring method that allows for comparison of student progress. In the example Durborow gave, a Score of 2.5 is associated with the description, "There are no major errors or omissions regarding the simpler details and processes, and partial knowledge of the more complex ideas and processes." Rubrics are sometimes used to provide objectivity when grading essays, short answers, classroom participation, etc. Piru teachers are collaborating to develop their own rubrics. Exemplars are samples of student work that help people to understand the descriptions in a rubric. Rubrics with exemplars clarify expectations, and promote good communication between teachers and students. Durborow explained, "Examples of student work are placed in the classroom and act as guides to facilitate independent work habits and the successful completion of assignments at higher levels of proficiency." Durborow said that self-assessment is a powerful way to improve student learning. Teachers at all grade levels at Piru are using rubrics and exemplars, and Durborow expects all Piru teachers to be using them soon.
Durborow mentioned that school safety is much improved from when he started working at Piru years ago. He also mentioned that a Piru teacher wants to teach English to English Learners' parents; the administration is setting up a night class. CONTINUED »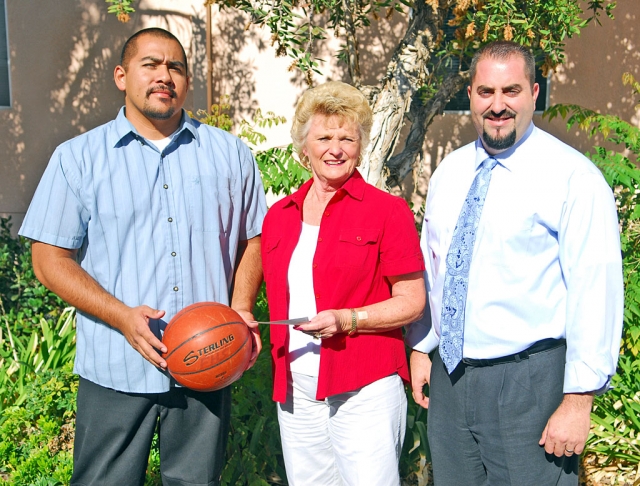 F.M.S. Basketball Coach Joey Alcantar, Piru Petroleum representative Linda Edmonds, and Principal Todd Schieferle.
Enlarge Photo
By Gazette Staff Writer — Wednesday, November 19th, 2008
The Fillmore Middle School Basketball Program was in need of funds for referees so the program could get underway. Boys Basketball coach, Joe Alcantar asked the Piru Petroleum Club if they could help with this and the Club funded the referees for the season. Youth activities and high school scholarships are a large part of the Club's donations to the community.
Piru Petroleum Club has a membership of about 80 people from various areas of the County. Membership is open to anyone and the dues are $40 per year. Lunches are the 2nd & 4th Fridays of each month and Family Night Dinners are the 3rd Thursday of each month. There are no meetings in December. The New Year will begin with lunch the 2nd Friday of January.
A New Year's Eve Dinner-Dance will be held at the Club with a steak dinner, drinks, and dance to the music ofDJ Paul Vaiz. Tickets are available from Board members @ $45 per person. Board members are: President, Gil Escoto, Vice-President, Pat Casas, Secretary-Treasurer, Lynda Edmonds, Richard Arias, Greg Taylor, Rob Frost, Jerry Edmonds, George Real, Tim Lovelace, Vie Piche, Don Downey, Jim Rogers and Bill George.