Gang Related Firearm and Narcotics Arrests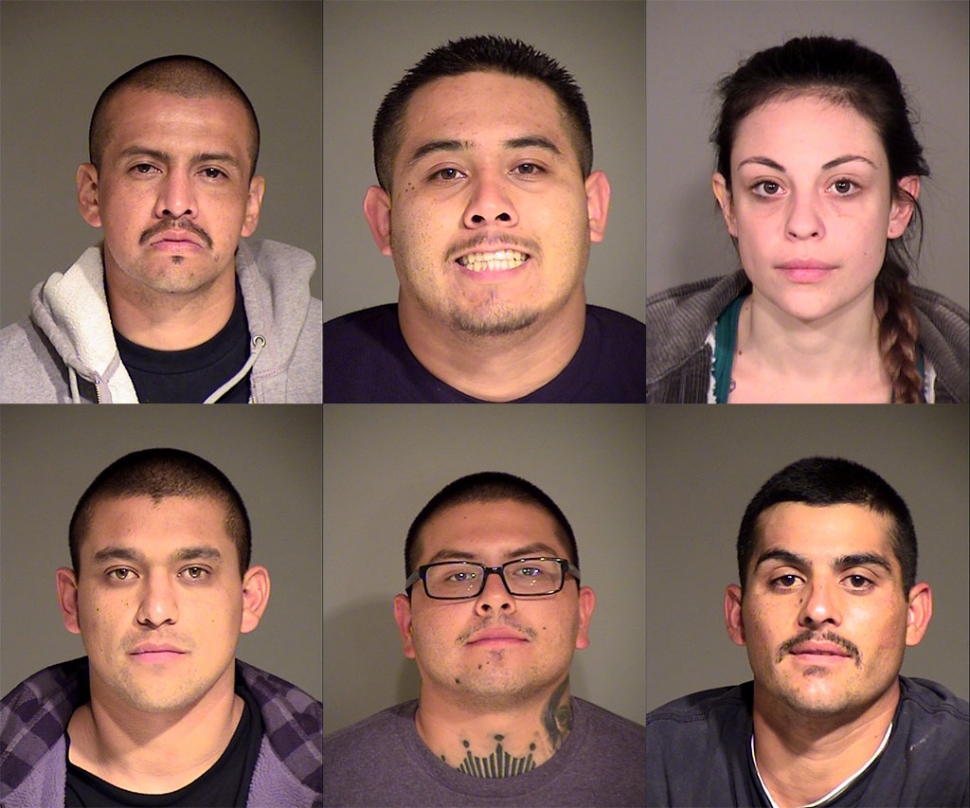 (l-r) (top row) Steven Cheveste, Fillmore, 33; Pedro Tello, Fillmore, 23; Natane Chapman, Fillmore, 22; (bottom row) Martin Gaspar, Fillmore, 24; Jose Martin Herrera, Fillmore, 25; Frank Villa, Fillmore, 33.
By Ventura County Sheriff Department — Wednesday, March 26th, 2014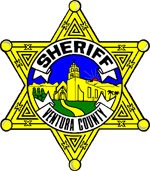 Ventura County Sheriff's Department
Deputies discovered two handguns and narcotics while serving an arrest warrant in Piru Tuesday morning.
Deputies from the Fillmore / Santa Clara Valley Station went to a residence in the 900-block of Main Street in the unincorporated community of Piru to serve an arrest warrant for Pedro Tello.
As they arrived at the house, the deputies noticed a structure at the back of the residence, where they found several known Fillmore gang members who were on probation. Three people fled from the building as deputies approached, but were eventually caught.
Pedro Tello was hiding inside the house and refused to come out. He eventually surrendered to deputies, who arrested him for the outstanding warrant.
Deputies searched the home and found a loaded handgun hidden in some clothing and a second loaded handgun in the area where Tello had been hiding.
Deputies also found drug paraphernalia and a small amount of marijuana. Tello had 19 grams of methamphetamine in his possession, and Frank Villa also had a small quantity of methamphetamine in his possession.
Deputies ultimately arrested six men for a variety of charges including weapons and narcotics violations.
All six were booked at the Pre-Trial Detention Facility in Ventura.
Nature of Incident: Gang Related Firearm and Narcotics Arrests
600-block of Main Street, Piru, CA.
March 18, 2014 @ 7:20 a.m.
(S-1) Pedro Tello Fillmore, CA 23
(S-2) Jose Martin Herrera Fillmore, CA 25
(S-3) Steven Cheveste Fillmore, CA 33
(S-4) Frank Villa Fillmore, CA 33
(S-5) Martin Gaspar Fillmore, CA 24
(S-6) Natane Chapman Fillmore, CA 22
Prepared by: Sgt. Eric Buschow