By Gazette Staff Writer — Monday, January 30th, 2012
By Gazette Staff Writer — Monday, January 30th, 2012
Local Republican Party latest to unite behind Strickland campaign
CAMARILLO, CA - The Ventura County Republican Party Central Committee unanimously voted Wednesday night to endorse State Senator Tony Strickland for California's newly drawn 26th Congressional District.
"There is no better choice to represent Ventura County in Congress than Tony Strickland," said Ventura County Republican Party Chairman Mike Osborn, noting the unanimity of the endorsement vote. "Tony is the clear choice for Ventura County families concerned about the economy and the runaway spending in Washington. We stand united behind his campaign because of Tony's record of distinguished service to our community. We're proud to endorse his campaign for Congress."
The Ventura County Republican Party joins California Republican Party Chairman Tom Del Beccaro in endorsing Strickland.
"I'm excited that local leaders are uniting behind my campaign for fiscal restraint and common-sense reform in Congress," said Strickland. "Having the unanimous support of my Ventura County neighbors who know me best is a tremendous honor."
State Senator Tony Strickland was elected to the California State Senate representing parts of Ventura, Los Angeles and Santa Barbara Counties in 2008. He previously served the area as a member of the State Assembly from 1998 to 2004. He is marred to his wife of 13 years, Audra. Together they have two small children: Ruby Ruth and Anthony Paul.
By Gazette Staff Writer — Thursday, January 26th, 2012
By Gazette Staff Writer — Monday, January 23rd, 2012
Sacramento, CA – Senate Bill 953, authored by Sen. Tony Strickland (R-Simi Valley) was introduced today.
By creating the Bureaucracy Realignment and Closure Commission (BRAC), SB 953 would save California money by streamlining state agencies. The Commission, modeled after the successful Federal Base Realignment and Closure program, would be made up of a non-partisan panel of analysts who would be charged with identifying, downsizing, or eliminating obsolete or duplicate state bureaucracies.
"Clearly, business as usual is not working here in California – we continue to have the second-highest unemployment in the nation, as well as an ever-present budget deficit and yet our state bureaucracy keeps growing," Sen. Strickland said. "SB 953 is an opportunity to make government more efficient and is a no-brainer."
"California is in need of reform and I believe SB 953 is a solid first step in achieving that reform," Senator Strickland added. "Rather than raising taxes on hardworking Californians yet again, we should be looking at ways to trim the fat and make good use of the precious dollars that do come to Sacramento."
SB 953 heads to the Senate Rules Committee for assignment.
Sen. Strickland is available to the media for an interview or comments.
Tony Strickland represents California Senate District 19, which includes portions of Los Angeles, Ventura, and Santa Barbara counties.
By Gazette Staff Writer — Monday, January 23rd, 2012
At its regular meeting on January 11, 2012, United Water Conservation District's Board of Directors elected new officers. Daniel C. Naumann of Oxnard has moved up from Vice-President to become the District's new President, succeeding Robert Eranio of Ventura. Lynn E. Maulhardt of Oxnard was elected Vice-President, and F.W. (Dick) Richardson of Fillmore was elected Secretary/Treasurer.
Mr. Naumann commended Mr. Eranio for his leadership over the past two years, noting that he had helped United keep focused on "achieving what is best in the long-term" and ensuring that "in everything the District does it does so with civility and complete integrity."
Mr. Naumann represents Division 6, the Pleasant Valley area of the District, to the south and east of Oxnard. He holds a B.S. degree in Agricultural Business from California Polytechnic State University, San Luis Obispo. He is a member of the board of the USDA Farm Service Agency, and he serves as an alternate for the Fox Canyon Groundwater Management Agency. His family established farming operations on the Oxnard Plain in the 1890s, Mr. Naumann owns and operates Naumann Family Farms, farming various vegetable row crops. Mr. Naumann's uncle, Robert Naumann, served on United's Board in the 1950s. Continuing the family tradition, Mr. Naumann has been a member of the Board since 1991 and previously served as United's Secretary/Treasurer in 1994-96 and 2008-2009. He also served as its Vice President in 1997-99 and as President in 2000-01.
Mr. Maulhardt represents Division 4, northeast of the City of Oxnard. His family has been farming locally since 1869, and he is a managing partner of a Ventura County farm. Mr. Maulhardt is active in community water activities and has served as chairman of Fox Canyon Groundwater Management Agency since 1987. He received a B.S. in Physics from Loyola University, Los Angeles, and a M.A. in Management and Human Relations from Webster University, St. Louis, Missouri. He is a Vietnam War Veteran and is a commercial airline pilot for a major U.S. airline. Mr. Maulhardt has been a member of the Board since 1985 and served as President from January 1987 to December 1993.
F.W. (Dick) Richardson represents Division 1, which includes Piru and Fillmore to Santa Paula. He has a B.S. degree in Agricultural Business Management from Cal Poly San Luis Obispo and is a Vietnam War Veteran. For four years Mr. Richardson was a member of the Los Angeles Regional Water Quality Control Board. He is a member of the Fillmore Rotary Club and is a past trustee of the Fillmore Unified School District. His family settled in the area in the early 1900s, establishing farm and ranch operations. For 40 years he has operated Richardson Ranches, a citrus and ranch management operation in eastern Ventura County. Mr. Richardson has been a member of the Board since 1996.
Also serving on United's Board of Directors are:
• Sheldon G. Berger, Division 7 - representing portions of the City of Oxnard, the City of Port Hueneme, CBC Port Hueneme Navy Base and several unincorporated beach communities
• Bruce Dandy, Division 5 – representing Northwest Oxnard
• Robert Eranio, Division 3 – representing a portion of Ventura
• Roger E. Orr, Division 2 – representing the unincorporated area between Santa Paula and Ventura, the towns of Saticoy and El Rio, and portions of east Ventura.
By Gazette Staff Writer — Monday, January 23rd, 2012
VENTURA, CALIF.--The Ventura County Economic Development Association (VCEDA) has named five new members to its board of directors. Each will serve three-year terms.
New board members are Randall George, Brian Beggs, Celina Zacarias, Robert Wardwell and Mike Smith.
Randall George is a partner with the Oxnard-based law firm of Nordman Cormany Hair & Compton LLP. His practice areas are taxation, corporate and general business law, and estate planning. He holds an "AV" rating from Martindale-Hubbell Law Directory, its highest peer rating.
Brian Beggs is chief marketing officer for Houweling's Nurseries Group in Camarillo. He is responsible for business development, sales, marketing and strategic planning.
Celina Zacarias is director of community and government relations for the Division of University Advancement for California State University Channel Islands. In her position, Zacarias advances the university's presence in the culturally diverse population and maintains strong relationships with local, state and national elected officials.
Robert Wardwell is vice president and chief financial officer of St. John's Regional Medical Center in Oxnard and St. John's Pleasant Valley Hospital in Camarillo. Wardwell has been in healthcare financial operations for the past 40 years and has spent the last 32 years as a chief financial officer in hospitals and healthcare systems.
Mike Smith is director of operations for Waste Management. He is responsible for the day-to-day management, leadership and strategic planning for the trash hauling operations in Ventura, Los Angeles, Santa Barbara and San Luis Obispo counties.
"Our board members are dynamic leaders in Ventura County," says Bill Buratto, VCEDA president and CEO. "We look forward to the tremendous experience and expertise they will bring to our board."
In addition, Bill Camarillo, CEO of Agromin, will serve a second, one-year term as VCEDA board chair.
About VCEDA
Established in 1949 and recognized as the premier business voice of Ventura County, the Ventura County Economic Development Association (VCEDA) gives members an opportunity to interact with Ventura County's civic, corporate, small business and government leaders. VCEDA's mission is to advocate for policies, legislation and programs that stimulate and contribute to business growth, a vital local economy and a vibrant quality of life. For more information, call 805-676-1332 or visit http://www.vceda.org.
By Gazette Staff Writer — Monday, January 23rd, 2012
Written By Jim Forsyth
(Reuters) - When Patty Tegeler looks out the window of her home overlooking the Appalachian Mountains in southwestern Virginia, she sees trouble on the horizon.
"In an instant, anything can happen," she told Reuters. "And I firmly believe that you have to be prepared."
Tegeler is among a growing subculture of Americans who refer to themselves informally as "preppers." Some are driven by a fear of imminent societal collapse, others are worried about terrorism, and many have a vague concern that an escalating series of natural disasters is leading to some type of environmental cataclysm.
They are following... http://www.reuters.com/article/2012/01/21/us-usa-civilization-collapse-i...
By Gazette Staff Writer — Monday, January 23rd, 2012
Written By Edwin Mora
(CNSNews.com) – Organized crime-related deaths in one Mexican border state during the first nine months of 2011 exceed the number of Afghan civilians killed in roughly the same period in all of war-torn Afghanistan.
According to the Mexican government, from January through September 2011 2,276 deaths were recorded in the Mexican state of Chihuahua, which borders Texas and New Mexico.
A Nov. 2011 Congressional Research Service (CRS) report states that over nearly the same period – January through October 2011 – 2,177 civilians were killed in Afghanistan, where a U.S.-led war against the Taliban is underway. It did not provide a breakdown of responsibility for that period, but said that in 2010, 75 percent of civilian deaths were attributed to the Taliban and other "anti-government elements."
Per capita, a... http://cnsnews.com/news/article/one-mexican-state-bordering-us-was-deadl...
By Gazette Staff Writer — Monday, January 23rd, 2012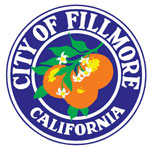 City of Fillmore
CITY OF FILLMORE CITY COUNCIL AND REDEVELOPMENT AGENCY JOINT REGULAR MEETING TOWN HALL
TUESDAY, JANUARY 24, 2012
6:30 P.M.
AGENDA
1. Call to Order: 6:30 P.M.
2. Pledge of Allegiance
3. Roll Call: City Council/Redevelopment Agency Member Steve Conaway, City Council/Redevelopment Agency Member A. Eduardo Gonzalez, City Council/Redevelopment Agency Member Brian Sipes, Mayor Pro Tem/Vice Chair Jamey Brooks and Mayor/Chair Gayle Washburn.
4. Public Comments
5. Public Hearings
Recommendations for Items A, C, D and E: Receive presentations and public comments; hold discussion including questions and answers with staff. Recommendation for Item B: Receive presentations and public comment; hold discussion including question and answer with staff and possibly provide direction.
A. Information and Discussion concerning Watershed Protection District Levy Improvements and Levies.
B. Information, Discussion and possible direction to staff concerning Economic Development–Attracting Businesses to Fillmore
C. Information and Discussion on Ventura County Alert Emergency Notification System (Reverse 911)
D. Information and Discussion on California's State-wide Economic Outlook
E. Information and Discussion on City's Financial Status
6. City Council/Redevelopment Agency Joint Consent Calendar
Recommendation for Item A is to Approve.
A. Warrant List for JANUARY 24, 2012.
7. Department Reports
City Manager/Executive Director
A. Adopt Resolution 12-254 which adopts the Amended Enforceable Obligation Payment Schedule (Amended EOPS) and Authorizes Staff to take all necessary actions to submit the Amended EOPS to the Appropriate Parties (Continued from 01/10/12 meeting)
Recommendation: Resolution 12-254 which Adopts the Amended Enforceable Obligation Payment Schedule (Amended EOPS) and authorizes staff to submit the Amended EOPS to the appropriate parties.
B. Adopt an Urgency Ordinance of the Fillmore Redevelopment Agency repealing Nunc Pro Tunc Ordinance No. CRA 93-1 Regarding Sales and Use Taxes
Recommendation: Waive further reading and adopt by a four-fifths vote, the following Ordinance by title only:
FILLMORE REDEVELOPMENT ORDINANCE NO. CRA 12-2
AN URGENCY ORDINANCE OF THE FILLMORE REDEVELOPMENT AGENCY REPEALING NUNC PRO TUNC ORDINANCE NO. CRA 93-1 REGARDING SALES AND USE TAXES.
8. Closed Session
A. Public Employee Performance Evaluation pursuant to Government Code Section 54957 – Title: City Attorney.
9. Adjournment: City Council and Redevelopment Agency adjourn. The next regular meetings will be held Tuesday, February 14, 2012, at 6:30 p.m. at City Hall, 250 Central Avenue.
By Gazette Staff Writer — Monday, January 23rd, 2012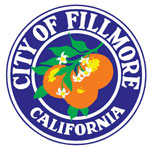 City of Fillmore
TUESDAY, JANUARY 24, 2012
6:00 P.M.
AGENDA
1. Call to Order: 6:00 P.M.
2. Pledge of Allegiance
3. Roll Call: Councilmembers Brooks, Conaway, Gonzalez, Sipes, and Mayor Washburn
4. Public Comments
Pursuant to Government Code § 54954.3(a), Only Comments on Issues Listed on This Agenda Shall Be Heard During This Special Meeting.
5. Closed Session
A. Conference with Legal Counsel – Existing Litigation (Subdivision (a) of Section 54956.9). Peter Egedi v. City of Fillmore, Fillmore City Council and Fillmore Fire Department; Ventura County Superior Court, Case No. 56-2010-00370737-CU-NP-VTA.
6. Adjournment: City Council adjourns. The next Regular Meeting is scheduled for Tuesday, January 24, 2012 at 6:30 p.m. at City Hall, 250 Central Avenue.
By Gazette Staff Writer — Monday, January 23rd, 2012
WASHINGTON, DC — U.S. Rep. Elton Gallegly (R-Ventura and Santa Barbara Counties), issued the following statement today:
"While I support efforts to protect American business and consumers from foreign thieves who steal U.S. intellectual property, I have been discussing with Judiciary Chairman Lamar Smith my concerns about SOPA and those that have been raised by many of my constituents.
"This morning the Chairman announced that the 'House Judiciary Committee will postpone consideration of the legislation until there is wider agreement on a solution.' I still firmly believe we must protect American jobs, American consumers and the health and safety of all Americans from foreign counterfeiters and criminals. However, before moving forward we must ensure that Congress listens to those who oppose the legislation.
"I applaud Chairman Smith for listening to my concerns and the concerns of others and for his commitment to find a solution to online piracy that protects American intellectual property and innovation."
By Gazette Staff Writer — Monday, January 23rd, 2012
Westlake Village, CA - One of Ventura County's major job providers, Haas Automation of Oxnard, has decided against continuing their planned expansion in Ventura County, citing California's unstable tax and regulatory environment.
"In his State of the State message, Governor Jerry Brown talked about turning around California's economy. While some positive signs are on the horizon, bureaucrats throughout the state continue to restrict recovery by imposing their overbearing new regulations," said Ernie Villegas, Assembly Member Jeff Gorell's District Director. "Excessive regulation is chasing major employers out of the state and discouraging the ones who do stay from expanding their operations to provide new jobs."
"Regulatory reform is one of Mr. Gorell's top priorities," Villegas noted. Assemblyman Gorell's office will introduce legislation this year to delay the implementation of new rainwater regulations by the State Water Control Board that will cost both local government and local businesses millions of dollars every year to implement without adequate science or procedures to warrant the costs.
While we don't yet know if this legislation will change Haas Automation's decision, Gorell's Assembly office has been meeting with stakeholders throughout the county to listen to their concerns and to develop proactive solutions to the burdensome costs of over-regulation. Our office is also in communication with Lieutenant Governor Gavin Newsom's office. The Lt. Governor has expressed real concern for keeping businesses in California when confronting these issues. Assemblyman Gorell looks forward to working with the Lt. Governor in any way possible to find solutions to these regulatory problems.
Assembly Member Jeff Gorell is currently serving with the Navy in Afghanistan, but is looking forward to returning home to Camarillo and to his job with the legislature in about two months. When he returns, he will be continuing his legislative focus on streamlining government, establishing priorities in state finance, and reducing the regulatory roadblocks to our state's economic recovery.
By Gazette Staff Writer — Monday, January 23rd, 2012
**Exclusive**
"As the faith that gave birth to the West is dying in the West, peoples of European descent from the steppes of Russia to the coast of California have begun to die out, as the Third World treks north to claim the estate. The last decade provided corroborating if not conclusive proof that we are in the Indian Summer of our civilization."
So begins Pat Buchanan in his hardcore work, SUICIDE OF A SUPERPOWER.
"Will America Survive to 2025?"
Buchanan, set for maximum controversy, launches all rockets at introduction "Disintegrating Nation" -- and does not let up for 400-plus pages.
"America is disintegrating... http://www.drudgereport.com/flashpb.htm
By Gazette Staff Writer — Wednesday, January 18th, 2012
George Runner today issued the following statement in response to Governor Jerry Brown's State of the State address:
"I agree with the Governor that we must do more to spur job creation and investment in our state. Unfortunately, by pushing higher taxes, the Governor sends the entirely wrong message. We don't need higher taxes, we need more private sector jobs.
"Despite some modest job growth, more than two million Californians remain unemployed. Rather than drive more job creators and wage earners away from our state, we should be doing everything in our power to help them stay here and succeed.
"When Californians have jobs, the state always has plenty of revenue. The Governor should be campaigning for jobs, not higher taxes."
Elected in November 2010, George Runner represents more than nine million Californians as a member of the State Board of Equalization. For more information, visit www.boe.ca.gov/Runner.
By Gazette Staff Writer — Monday, January 16th, 2012
Written by Robert L. Woodson Sr.
The greatest tribute to the legacy of Martin Luther King, Jr., is not to name a street in his honor or celebrate a national holiday. It is to recognize and support those who are working to carry out his vision, those who empower those facing the greatest obstacles through personal relationships that restore the fabric of civil society—without the need for federal government intervention.
As former Housing and Urban Development Secretary Jack Kemp once said, "We need an anti-poverty agenda based on democratic capitalism, not socialism and on private ownership, not government control. Our definition of compassion is not how many people live on the government welfare plantation, but how many of our people are liberated from government dependence."
Among those ranks... http://blog.heritage.org/2012/01/16/morning-bell-life-changing-tribute-t...
By Gazette Staff Writer — Thursday, January 12th, 2012
Written by Buck Sexton
The 'Ndrangheta organized crime syndicate has invaded Europe with a dark cloud of violence, drugs, and corruption at the highest levels, and appears poised to grow even stronger in 2012 as Italy teeters on the brink of economic collapse.
For the first time, syndicate bosses described their organization to the German newspaper "Der Spiegel" last week, some of which is excerpted in this piece. Through dominance of the European cocaine trade, the 'Ndrangheta themselves explain how their clan has become one of the most powerful criminal organizations in the Western world.
And before you... http://www.theblaze.com/stories/do-you-know-about-the-most-powerful-crim...
By Gazette Staff Writer — Wednesday, January 11th, 2012
Written By Steven Nelson Published
The liberal activist group Color of Change announced Tuesday evening that it received confirmation from MSNBC that the left-leaning cable news network has indefinitely suspended conservative commentator Pat Buchanan.
The group's leaders launched a campaign in October aiming to have Buchanan, who they dubbed a "white supremacist," removed from MSNBC programming.
"Amazing news!" a Color of Change email alert announced on Tuesday evening. "Pat Buchanan and his white supremacist ideology will no longer be on TV."
"MSNBC President Phil... http://dailycaller.com/2012/01/10/color-of-change-claims-another-scalp-p...
By Gazette Staff Writer — Wednesday, January 11th, 2012
U.S. boosts forces in Western Pacific
Written By Rowan Scarborough
The Navy's top officer detailed Tuesday the strategy for making sure the South China Sea and Western Pacific remain open to international shipping, saying an emerging China might try to "limit access in the region."
The remarks by Adm. Jonathan Greenert, chief of naval operations, represented a frank assessment of China's potential power grabs as it continues a military buildup that includes more ships and anti-ship weapons.
Adm. Greenert spoke a week after President Obama presented his military strategy, which states that the armed forces will put renewed focus on Asia and the Middle East. The Obama strategy mentions China as a "regional power" that can affect U.S. security "in a variety of ways."
Appearing at the... http://www.washingtontimes.com/news/2012/jan/10/navy-readies-for-chinese...
By Gazette Staff Writer — Wednesday, January 11th, 2012
Written By Alex Pappas
MANCHESTER, N.H. — Video footage provided exclusively to The Daily Caller shows election workers in New Hampshire giving out ballots in the names of dead voters at multiple voting precincts during the state's primary election on Tuesday.
The bombshell video is the work of conservative filmmaker James O'Keefe and his organization, Project Veritas.
Voters in the...http://dailycaller.com/2012/01/11/video-nh-poll-workers-shown-handing-out-ballots-in-dead-peoples-names/
By Gazette Staff Writer — Wednesday, January 11th, 2012
Written By Arnaud De Borchgrave
On Dec. 18, 2010, a police slap of a vegetable-cum-fruit peddler in the Tunisian town of Sidi Bouzid triggered an "Arab Spring" that no one had forecast and that quickly spawned a long, dark Arab winter.
Before the end of January 2011, violent unrest had spread to Egypt. By Feb. 11, after 18 days of riots, the 30-year dictatorship of Hosni Mubarak ended. Less than a week later, Libya exploded. And on Oct. 20, Moammar Gadhafi, Libya's dictator for 42 years, was mauled and killed by angry revolutionaries.
The top military...http://www.newsmax.com/deBorchgrave/Iran-al-Qaida-Pakistan-threats/2012/01/06/id/423323?s=al&promo_code=DE2A-1