By Gazette Staff Writer — Monday, March 5th, 2012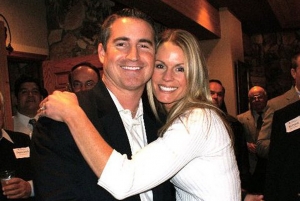 The date of Jeff Gorell's homecoming event has been rescheduled to Wednesday, April 4th. Time and location have not changed. In case you missed the initial invitation, please see event details below.
"Welcome Home Jeff Gorell" event:
Wednesday, April 4th
5:00 p.m. to 7:00 p.m.
California Lutheran University's Gilbert Sports and Athletic Center Arena
60 W. Olsen Road
Thousand Oaks, CA 91360
Please RSVP for this event at: www.WelcomeHomeJeffGorell.org.
For more information, contact Amanda Broggie at (805) 651-9618 or amanda@jeffgorell.org.
By Gazette Staff Writer — Monday, March 5th, 2012
Uncle Sam doesn't need to do more, he needs to do less
The government has grown so large that nobody really knows where its $3.8 trillion in annual spending goes. Each year, the Government Accountability Office (GAO) tries - and fails - to make sense of federal-agency ledgers. On Thursday, GAO refused once again to certify the official balance sheets because they are so shoddily kept.
The green eyeshades complained that Defense Department books are so bad they can't be audited. Throughout the rest of the government, there are "hundreds of billions" in unreconciled funds. These are the same conclusions the GAO has come to year-after-year for the past 15 years, and yet Uncle Sam still refuses to get his act together.
Private companies would never be allowed to get away with maintaining ledgers this sloppy, but Washington gives itself a pass. The numbers don't add up for a simple reason: The bureaucracy doesn't care about spending your money wisely. Bureaucrats don't even care enough to keep track of it.
Instead of replacing... http://www.washingtontimes.com/news/2012/mar/2/big-government-expectatio...
By Gazette Staff Writer — Monday, March 5th, 2012
Obama administration efforts dangerously out of touch with reality
Written By Mike Huckabee
I have just returned from Israel, where I spent 10 days and had the opportunity to visit with people from the prime minister to street market vendors in Jerusalem's Old City and gained perspectives ranging from Knesset members and rabbis to Arab Israelis, Christian Israelis and Muslim merchants. I can attest firsthand that the threat of Iran's government to "wipe Israel off the face of the map" is taken far more seriously than in the Obama administration, where the chairman of the Joint Chiefs, Gen. Martin Dempsey, spoke for the president by saying that "Iran is a rational actor."
Really? A government is "rational" that denies the Holocaust, publicly boasts of its goal of obliterating entire nations, is poised to execute by hanging a young Christian pastor because his faith offends the sensitivities of a government that will shoot women in the streets of Tehran should they dare question the results of a phony election? Calling such a government "rational" is not only irrational, but recklessly dangerous and not just to Israel, but to every nation in the Middle East, Europe, Asia, Africa and the United States, not to mention the decent and civil people who live in Iran, but who do not share the radical, racist and ruthless outlook of their own maniacal government.
Last week's failed United Nations mission to Iran, which ended with International Atomic Energy Agency (IAEA) inspectors denied access to a military site at Parchin, demonstrates that time is running out on a diplomatic solution to Iran's nuclear ambitions. Steel vessels at the Parchin site indicated explosives testing connected to a nuclear-weapons program. The IAEA's Feb. 24 report was damning, remarkable for a U.N. agency normally given to diplomatic doublespeak.
Like the discovery... http://www.washingtontimes.com/news/2012/mar/1/time-to-act-on-iran/
By Gazette Staff Writer — Wednesday, February 29th, 2012
About to get a Get-Out-of-Jail-Free Card?
Written by Robert Spencer
Al-Arabiya is reporting, in Arabic only so far, that the U.S. is talking with the Egyptian government to free the blind Sheikh and 49 other Egyptians currently imprisoned in the U.S. in exchange for the freedom of the 19 Americans the Egyptians are holding.
The blind Sheikh, Omar Abdel Rahman, is in prison for his role in masterminding the 1993 World Trade Center jihad terror bombing. If he is freed, it will be the apotheosis of Obama's policy of appeasement toward the Islamic world.
"Omar Abdel Rahman at the head of Egyptian-American swap deal," from al-Arabiya (Arabic), February 28 (thanks to Emad). This is my translation from the Arabic:
The Egyptian government has started real action to respond to a U.S. offer offering to release 50 Egyptians in American prisons, including Sheikh Omar Abdel Rahman, in return for the release of 19 Americans accused of foreign funding of nongovernmental organizations, as confirmed by Major General Mohamed Hani Zaher, an expert on military research and the fight against international terrorism.
Zaher told the newspaper that the Egyptians need to exploit the weak U.S. position, especially after the conviction of their nationals on charges affecting Egypt's sovereignty over its territory, and not to allow this deal to take place without the agreement of the U.S. administration to release more than 500 Egyptian prisoners in U.S. custody; the Egyptian Foreign Ministry does not know anything about them.
He added that the Egyptian Foreign Ministry asked the Egyptian Embassy in Washington for a list of Egyptian prisoners in the United States of America, and the Egyptian consulate there had already started procedures to account for the number of Egyptian prisoners and detainees in custody on a number of charges in the United States, he said, adding that among the prisoners in the Consulate files was Sheikh Omar Abdel Rahman, the Mufti of Al-Gama'a al-Islamiyya (the Islamic Group) and currently imprisoned in America....
http://www.jihadwatch.org/2012/02/al-arabiya-us-in-talks-to-swap-jihad-t...
By Gazette Staff Writer — Tuesday, February 28th, 2012
State Senator Sharon Runner (R-Antelope Valley) is recuperating at UCLA Medical Center after undergoing a successful double lung transplant.
"My family and I are thankful to the talented team of doctors, nurses and health care professionals for their care," said Runner. "My heart and gratitude go out to the family and friends of the anonymous donor."
"While they have lost a loved one, I hope they find comfort in knowing the power of their generous donation. This gift of life helped save eight lives and enhanced 50 others."
A limited scleroderma patient, Runner caught several infections last Fall which led to her reenlistment on the lung transplant list. Placement on the transplant list is determined by the United Network for Organ Sharing (UNOS) organization's national centralized computer.
There is an estimated 300,000 people living with this condition; and nearly 80 percent are women.
Runner's doctors expect her to make a full recovery. Within two to three weeks, Runner will be released from the hospital to resume her public service and will initially work from home. Runner anticipates returning to the office in the Spring.
About Scleroderma
Limited scleroderma, or CREST syndrome, is an autoimmune condition affecting the body's connective tissue. The purpose of the body's immune system is to fight infection and disease; however, with limited scleroderma, the immune system attacks the healthy connective tissue as well. For more information, please visit the Scleroderma Foundation's website at www.scleroderma.org.
About United Network for Organ Sharing (UNOS)
United Network for Organ Sharing (UNOS ) is the private, non-profit organization that manages the nation's organ transplant system under contract with the federal government.
Each day, an average of 75 people receive organ transplants according to statistics from the U.S. Department of Health & Human Services .
Over 8.7 million Californians are registered donors. To give the gift of life, residents can sign up at DonateLifeCalifornia.org or simply mail in the pink donation registration card in the DMV renewal packet.
About UCLA Medical Center
The UCLA lung transplant program provides comprehensive care and develops an individualized strategy to improve the quality of life for patients. The UCLA lung transplant program is Medicare certified.
By Gazette Staff Writer — Monday, February 27th, 2012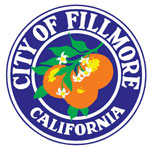 City of Fillmore
CITY OF FILLMORE CITY COUNCIL REGULAR MEETING
TUESDAY, FEBRUARY 28, 2012 6:30 P.M.
FILLMORE CITY HALL, CENTRAL PARK PLAZA, 250 CENTRAL AVENUE, FILLMORE, CALIFORNIA 93015-1907
AGENDA
1. Call to Order: 6:30 P.M.
2. Pledge of Allegiance
3. Roll Call: Councilmembers Brooks, Conaway, Gonzalez, Sipes and Mayor Washburn
4. Approval of Agenda
5. Presentations and Announcements
6. Public Comments
7. Consent Calendar
Recommendation for Items A. through B. is to Approve.
A. Warrant List for FEBRUARY 28, 2012.
B. Biennial Review and Adoption of Resolution No. 12-3329, Amending the City's Conflict of Interest Code
8. Department Reports
City Manager
A. AN ORDINANCE OF THE CITY OF FILLMORE REPEALING SECTION 3.08.090 OF THE FILLMORE MUNICIPAL CODE
Recommendation: 1). Waive further reading and introduce by title only Ordinance No. 12-833 AN ORDINANCE OF THE CITY OF FILLMORE REPEALING SECTION 3.08.090 OF THE FILLMORE MUNICIPAL CODE
City Attorney
B. Sales Tax Litigation Update Presentation.
Recommendation: 1). Receive the presentation.
Community Development
C. Direction to Staff to verify Regional Housing Needs Assessment (RHNA) numbers from the previous planning period and assess its possible impact on current RHNA numbers and General Plan Build Out as well as presentation of information related to current RHNA numbers for the period 2014 through 2021
Recommendation: 1) Direct City staff to verify RHNA from previous planning period and report back to City Council on March 13 to determine if an appeal should be made.
City Manager
8D. Consideration of the Tot Lot Design and direction to Staff to proceed with taking the necessary actions to bid the Tot Lot Project to be constructed with $320,621 in Community Development Block Grant (CDBG) funds at Two Rivers Park and to authorize the City Manager or her designee to take all necessary actions to accomplish the Council direction
Recommendation: 1) Direct that an agreement for project management be developed with the Fillmore Unified School District;
and
2) Direct that contract specifications be prepared to enable the bidding of the Tot Lot at Two Rivers Park with whatever changes are necessary to include the Davis Bacon consultants required by the County or any other statutory requirement.
9. Committee, Commission, and Board Reports
10. City Council Reports, Recommendations, and Comments
A. City Councilmember Travel Requests/Brief Reports
B. Any Councilmember May Propose Items for Placement on Future Agenda
C. Council Referrals/Brief Comments
11. City Manager
A. Follow-Up on Requests from the Public/City Council
B. Announcements and Upcoming Issues
12. Closed Session
A. Conference with Legal Counsel – Existing Litigation (subdivision (a) of Section 54956.9): City of Industry and City of Livermore v. City of Fillmore, et. al. Case No. BC411865, Los Angeles County Superior Court.
13. Adjournment: City Council adjourned. The next regular meeting of the City Council is scheduled for Tuesday, March 13, 2012 at 6:30 p.m. at City Hall, 250 Central Avenue.
By Gazette Staff Writer — Monday, February 27th, 2012
Written by Madeleine Morgenstern
A Canadian father was arrested and strip-searched Wednesday after his 4-year-old daughter drew a picture of a gun in her kindergarten class.
Ontario dad Jesse Sansone told the Toronto Sun his little girl's drawing was supposed to be him, getting monsters and bad guys. Her teacher apparently thought differently, and the school contacted child protective services. When Sansone arrived to pick his daughter up, three police officers were waiting to take him into custody.
"I'm picking up my kids and then, next thing you know, I'm locked up," he told the Waterloo Region Record. "I was in shock. This is completely insane."
Police questioned Sansone's daughter... http://www.theblaze.com/stories/dad-arrested-strip-searched-after-daught...
By Gazette Staff Writer — Monday, February 27th, 2012
Written By JEREMY PELZER
CHEYENNE, WY — State representatives on Friday advanced legislation to launch a study into what Wyoming should do in the event of a complete economic or political collapse in the United States.
House Bill 85 passed on first reading by a voice vote. It would create a state-run government continuity task force, which would study and prepare Wyoming for potential catastrophes, from disruptions in food and energy supplies to a complete meltdown of the federal government.
The task force would look at the feasibility of Wyoming issuing its own alternative currency, if needed. And House members approved an amendment Friday by state Rep. Kermit Brown, R-Laramie, to have the task force also examine conditions under which Wyoming would need to implement its own military draft, raise a standing army, and acquire strike aircraft and an aircraft carrier.
The bill's sponsor,... http://trib.com/news/state-and-regional/govt-and-politics/wyoming-house-...
By Gazette Staff Writer — Monday, February 27th, 2012
By Gazette Staff Writer — Monday, February 27th, 2012
Written By DANIEL HALPER
In order to make sure gays and lesbians are adequately represented on the judicial bench, the state of California is requiring all judges and justices to reveal their sexual orientation. The announcement was made in an internal memo sent to all California judges and justices.
"[The Administrative Office of the Courts] is contacting all judges and justices to gather data on race/ethnicity, gender identification, and sexual orientation," reads an email sent by Romunda Price of the Administrative Office of the Courts. A copy of Price's memo was obtained by THE WEEKLY STANDARD.
"Providing complete and accurate aggregate demographic data is crucial to garnering continuing legislative support for securing critically needed judgeships," Price writes.
The process of... http://www.weeklystandard.com/blogs/california-asks-judges-gay-or-straig...
By Gazette Staff Writer — Monday, February 27th, 2012
Written by Ericka Andersen
Should judges act based upon reasoned legal arguments, or based upon their personal feelings and media coverage? A controversial recent "statement" made by Justices Ginsburg and Breyer in a case that was the legal equivalent of a slam dunk raises serious questions about what really guides some judges.
In the case, American Tradition Partnership v. Bullock, the Court was asked to address a Montana Supreme Court opinion upholding a Montana ban on independent expenditures by corporations. This should be an easy case—after all, the Court ruled in Citizens United v. Federal Election Commission that bans on independent political expenditures by corporations and unions violate the First Amendment.
But Justices Ginsburg and Breyer, who dissented from Citizens United, want another crack at Citizens United. They issued a separate "statement" advocating that the Court take the "opportunity to consider whether, in light of the huge sums currently deployed to buy candidates' allegiance, Citizens United should continue to hold sway."
As Heritage legal... http://blog.heritage.org/2012/02/24/morning-bell-a-troubling-trend-in-th...
By Gazette Staff Writer — Monday, February 27th, 2012
Beijing is quietly buying up U.S. energy assets
Written By William C. Triplett II
Of the three shale plays that are transforming American onshore oil and gas production, the Eagle Ford in South Texas is perhaps the least well-known outside the industry. Beginning roughly at Laredo on the Mexican border, it runs more or less northeast through 30 Texas counties, ending east of San Antonio. Since the oil field infrastructure demands are so high, the actual impact of the Eagle Ford activity extends south to the Port of Corpus Christi on the Gulf of Mexico and even as far east as Houston, where the oil companies and their suppliers are mostly headquartered. The entire South Texas brush country has been impacted by an unprecedented economic boom.
Union Pacific's rail line from San Antonio to Corpus Christi runs through family property. About five miles up the track from us, in Pleasanton, Texas, FTS International, usually known as "Frac Tech," has built a railroad siding to bring in chemicals for its hydraulic fracturing support of Eagle Ford drilling operations. The China Investment Corp., Beijing's sovereign wealth fund, already owns a substantial piece of Frac Tech. Both the China National Offshore Oil Corp. (CNOOC) and the China Petroleum Corp. (CPC) are competing with Middle Eastern interests to expand their Frac Tech holdings. With Beijing's almost unlimited financial resources, it is not impossible that China could soon have a controlling interest in the firm. Access to Frac Tech's technology would be a "major step towards tapping resources in China and elsewhere," theWallStreetJournal noted in December.
Driving south on I-37... http://www.washingtontimes.com/news/2012/feb/23/red-dragon-in-north-amer...
By Gazette Staff Writer — Thursday, February 23rd, 2012
Nothing has slowed regime's race to build the bomb
Written By John R. Bolton
The Valentine's Day announcement of new scientific and technological achievements in Iran's nuclear program demonstrates the continued broadening and deepening of its capacities in this sensitive, dangerous field. While the race to achieve functional nuclear weapons is the most mesmerizing and immediately threatening aspect of Iran's work, its continued march across the full scope of nuclear activities shows that Tehran is confident it will not soon be thwarted.
Iran is in for the long haul, belying the fancy that diplomacy or economic sanctions can work. The confirmation that the Fordo uranium-enrichment facility near Qom is fully operational and that its first domestically manufactured fuel rods are installed in the Tehran Research Reactor shows Iran steadily mastering the nuclear-fuel cycle. Perhaps we will next hear that the Arak heavy-water production facility is completed and functioning and that the nearby heavy-water reactor will, in fact, be inaugurated in 2013. Or that Iran's ballistic-missile program has launch-tested vehicles capable of reaching targets in the Western Hemisphere.
Each successive step underscores that Iran's carefully planned, systematic and increasingly operational nuclear infrastructure is not designed simply to show defiance of Western opposition and sanctions, as some contend. Remember, for example, the flurry of optimism about proposals to exchange Iran's existing supply of low-enriched uranium so that a foreign nation could manufacture fuel rods for the Tehran reactor. Iran swatted away that initiative, not least because manufacturing fuel rods domestically always was part of its larger strategy to widen and intensify its nuclear capability.
Iran's slow and... http://www.washingtontimes.com/news/2012/feb/22/irans-relentless-nuclear...
By Gazette Staff Writer — Wednesday, February 22nd, 2012
Joe Miller sounds alarm over deal to put land in hands of Putin's Kremlin
Written By Joe Miller
The Obama administration, despite the nation's economic woes, effectively killed the job-producing Keystone Pipeline last month. The Arab Spring is turning the oil production of Libya and other Arab nations over to the Muslim Brotherhood. Iraq is distancing itself from the U.S. And everyone recognizes that Iran, whose crude supplies are critical to the European economy, will do anything it can to frustrate America's strategic interests. In the face of all of this, Obama insists on cutting back U.S. oil potential with outrageous restrictions.
The seven endangered islands in the Arctic Ocean and Bering Sea include one the size of Rhode Island and Delaware combined. The Russians are also to get the tens of thousands of square miles of oil-rich seabeds surrounding the islands. The Department of Interior estimates billions of barrels of oil are at stake.
The State Department... http://www.wnd.com/2012/02/obamas-giveaway-oil-rich-islands-to-russia/
By Gazette Staff Writer — Wednesday, February 22nd, 2012
The Tiny Minority of Extremists has a consistent pattern of turning out less tiny than advertised. As we are increasingly seeing in Egypt and Tunisia, they do not even need absolute power to wreak havoc on human rights and civil society.
It is also worth remembering that the repair or building of churches is forbidden under Islamic law; if the mob has its way, the Christians would not be able to fix what they have broken. "20,000 Muslims Attempt to Kill Pastor and Torch Church in Egypt," by Mary Abdelmassih for the Assyrian International News Agency, February 15:
(AINA) -- A mob of nearly 20,000 radical Muslims, mainly Salafis, attempted this evening to break into and torch the Church of St. Mary and St. Abram in the village of Meet Bashar,in Zagazig, Sharqia province. They were demanding the death of Reverend Guirgis Gameel, pastor of the church, who has been unable to leave his home since yesterday. Nearly 100 terrorized Copts sought refuge inside the church, while Muslim rioters were pelting the church with stones in an effort to break into the church, assault the Copts and torch the building. A home of a Copt living near the church and the home of the church's porter were torched, as well as three cars.
The mob demanded the return Rania of Khalil Ibrahim, 15, to her father. She has been held with the Security Directorate since yesterday. Christian-born Rania had converted to Islam three months ago after her father, who had converted to Islam two years ago and took custody of her. She had disappeared from the village on Saturday, after claiming to go shopping. According to Reverend Guirgis Gameel, she had a disagreement with her father, who had arranged a marriage for her with a Muslim man.
Her father, Khalil... http://www.jihadwatch.org/2012/02/egypt-20000-muslims-attempt-to-torch-c...
By Gazette Staff Writer — Wednesday, February 22nd, 2012
Advocates ignore that it is both immoral and unlawful
President Obama recently assured El Salvador that the United States would not deport more of the 200,000 Salvadorans residing illegally in the United States. As the election nears and the president looks to court Hispanic voters, he also created a new position of "public advocate" for illegal immigrants. That official's duties would appear to be to advocate that millions circumvent, rather than follow, current federal law.
The administration also has said it will focus enforcement only on those who have committed crimes - with the implicit understanding that it is no longer a crime to illegally enter and reside in the United States. In contrast, Mr. Obama has caricatured those supporting completion of a fence on the border as wanting to place alligators in the Rio Grande.
It is time that Americans revisit the issue and ponder very carefully the morality of entering the United States illegally.
True, American employers... http://www.washingtontimes.com/news/2012/feb/16/a-little-honesty-about-i...
By Gazette Staff Writer — Wednesday, February 22nd, 2012
The political beliefs of Barack Obama, said Rick Santorum last week, come out of "some phony theology. ... Not a theology based on the Bible, a different theology, but no less a theology."
Given the opportunity on "Face the Nation" to amend his remarks, Santorum declined the offer and plunged on:
"I don't question the president's faith. I've repeatedly said that I believe the president is a Christian. He says he is a Christian. I am talking about his worldview and the way he approaches problems in this country. ... They're different than how most people do in America."
Obama's surrogates on the Sunday shows charged Santorum with questioning the president's faith.
Not exactly. What... http://www.creators.com/conservative/pat-buchanan.html
By Gazette Staff Writer — Tuesday, February 21st, 2012
WHO: Sen. Tony Strickland and his constituents
WHAT: This event is open to the public and provides an opportunity for local constituents to hear the latest news in state government, as well as provide input of their own and ask questions about state-related matters. The Senator will also discuss services and resources his Senate Office provides.
WHEN: Saturday, February 25, 2012 ~ 8am – 9am
WHERE: Mimi's Café ~ 400 North Moorpark Rd., Thousand Oaks, CA 91360
VISUAL: Sen. Strickland and "Meet your Senator" signage
By Gazette Staff Writer — Thursday, February 16th, 2012
Hardening infrastructure will be key to minimizing the threat
Written By Peter Vincent Pry
A majority of Americans support a military strike to stop or slow Iran's nuclear weapons program. But that assumes Iran doesn't already have some.
What if Iran already has one or more nuclear weapons and the capability to make a nuclear strike on the United States - right now? If true, this would change the calculation for the American people. Then the risks of a U.S. or Israeli military attack on Iran's nuclear program would change radically.
The truth is, no one knows for sure just how far advanced Iran's nuclear weapons program is. There are sound reasons for doubting Washington's official estimates that Iran does not yet have the bomb or the ability to make a nuclear strike on the United States.
The U.S. Manhattan Project during... http://www.fillmoregazette.com/node/add/story-event
By Gazette Staff Writer — Wednesday, February 15th, 2012
Hearing on USCIS Oversight: Safeguarding the Integrity of the Immigration Benefits Adjudication Process
WASHINGTON, D.C. — Congress designs our immigration policy to benefit the American people. When immigrants receive visas or citizenship that they are not entitled to, Americans are worse off - whether it is workers, taxpayers or simply citizens. If there are credible allegations that this is occurring, we have a duty to determine the truth.
Such allegations were made by a January 2012, Department of Homeland Security, Office of Inspector General report. The report was entitled, "The Effects of USCIS Adjudication Procedures and Policies on Fraud Detection by Immigration Services Officers."
The Inspector General found that U.S. Citizenship and Immigration Services adjudicators are not receiving adequate training to uncover fraud in immigration benefit applications. The IG found that USCIS performance measures favor quantity over quality – this encourages the "rubber stamping" of applications. The IG found that adjudicators feel inappropriately pressured by supervisors and USCIS leadership to approve petitions that don't meet the standards for approval. USCIS leadership seems to favor "get to yes" instead of "get it right."
Is it important that adjudicators make their decisions in a timely manner? Yes. But it is also important that they have adequate time and support to ensure that individuals who receive immigration benefits, such as a temporary visa, permanent residency or citizenship, are in fact eligible for those benefits.
Immigration benefit denial rates obtained from USCIS show a rise in denials in several categories between 2008 and 2010. Some will argue that this shows that there is no improper pressure on adjudicators. However, this rise in denials may simply be the result of adjudicators following the law. And the increased pressure by USCIS leadership to approve applications may be an attempt to reverse this recent trend.
I know that many in the business community are concerned that their petitions for alien workers are being denied and that they are being required to answer excessive requests for additional evidence, known as RFEs.
But why did denial and RFE rates go up? It very well could be because of statutory changes that were implemented and major decisions that were issued.
For instance, the changes made by the L-1 Visa Reform Act of 2004, to prevent contracting-out of alien workers, were not implemented at the agency-wide level until 2008. As one would expect, there was a corresponding rise in USCIS denial rates in Fiscal Year 2008.
And the January 2010 "Neufeld Memo" on H-1B visas issued by the USCIS Associate Director for Service Center Operations, provided new guidance on what should be considered an employer-employee relationship between the petitioning company and the beneficiary. After that, as the Government Accountability Office noted, companies' petitions were no longer being approved at previous rates.
And the "GST" decision was issued by the USCIS Administrative Appeals Office in July 2008. It provided a new framework for adjudicators when determining whether or not a petition meets certain L-1B visa requirements.
Both those who support and oppose this AAO ruling can agree that it has had the natural result of increasing subsequent denial rates in the L-1 category.
But whatever may be the cause for denial rates in a particular visa category for a particular year, USCIS's own data shows that the overall denial rate for nonimmigrant worker visas has fallen over 30 percent since President Obama took office in 2009, and that the approval rate for all kinds of immigrant benefits is at an all-time high of 91 percent.
There is never a legitimate reason to pressure adjudicators to deny petitions where the beneficiary is eligible for the benefit.
And there is never a legitimate reason to pressure adjudicators to approve petitions that do not meet the statutory requirements.
But according to the Inspector General, some USCIS adjudicators do feel such pressure. That is why we are here today.
We will receive testimony from the DHS Inspector General who will explain his January 2012 report findings.
We will receive testimony from the President of the National Citizenship and Immigration Services Council, which represents USCIS adjudicators. He will discuss how performance standards that emphasize quantity over quality, imperil the integrity of the adjudications process.
And we will hear from USCIS Director Ali Mayorkas who will help us determine whether or not there is a "get to yes" mentality at USCIS.