By Gazette Staff Writer — Wednesday, June 6th, 2012
SACRAMENTO, CA - Attorney General Kamala D. Harris today announced two bills to help tenants who suddenly find themselves with the possibility of being displaced because of a foreclosure passed the Assembly and Senate. The bills are part of the Attorney General's proposed California Homeowner Bill of Rights.
Assembly Bill 2610 (Assemblymember Nancy Skinner, D-Berkeley) and Senate Bill 1473 (Senator Loni Hancock, D-Berkeley) will require purchasers of foreclosed homes to give tenants at least 90 days before starting eviction proceedings.
"Tenants are unsuspecting victims in the mortgage and financial crisis," said Attorney General Harris. "They pay rent on time but may suddenly find themselves forced to move. These bills will give tenants important rights and fair treatment when they live in a rental that is under threat of foreclosure."
Under the bills, if the tenant has a fixed-term lease, the new owner must honor the lease unless the owner demonstrates that certain exceptions intended to prevent fraudulent leases apply.
Currently, there are CONTINUED »
By Gazette Staff Writer — Wednesday, May 30th, 2012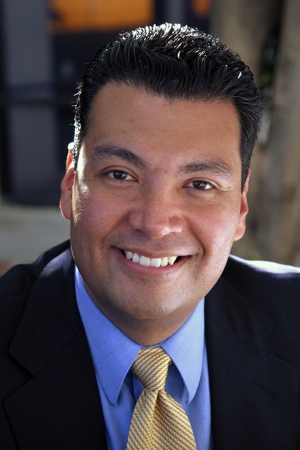 Senator Alex Padilla
Sacramento, CA – The State Senate today passed SB 1160 authored by Senator Alex Padilla with unanimous bipartisan support 32 to 0. SB 1160 would protect California consumers by preventing the arbitrary interruption of communication services. The bill now goes to the State Assembly for consideration.
"For decades, California law has required a court order to interrupt or shut down traditional telephone service. SB 1160 would extend these protections to the modern telecommunication networks and preempt any local government or agency policy that allows shut down of service without court review," said Senator Alex Padilla.
"Open and available communication networks are critical to public safety and a key element of a free and open society. SB 1160 will protect our right of free speech," added Padilla
In August of 2011, the Bay Area Rapid Transit Agency (BART) shut down mobile services during public protests. Following the shut down, BART's Board adopted a policy allowing an interruption of telecommunication services under certain circumstances. SB 1160 would protect the public's access to 911 services and the right to use communication networks for any lawful communications. The bill's provisions would be technology neutral and would apply to any service used for calling 911, including wireless and Internet-based services. This bill would maintain the statewide standard allowing service interruption only as directed by a court order based on probable cause and would preempt conflicting local policies.
Senator Alex Padilla, 39, graduated from MIT with a degree in Mechanical Engineering. He currently serves on the Board of MIT. He is Chair of the Senate Energy, Utilities and Communications Committee and represents the more than 900,000 residents of the 20th State Senate District which includes most of the San Fernando Valley in Los Angeles. You can find more information about Senator Padilla at his website or follow him at his Fan Page on facebook.
By Gazette Staff Writer — Tuesday, May 29th, 2012
Offering Military Readiness and Southern Sea Otter Conservation Act as an Amendment to National Defense Authorization Act
WASHINGTON, D.C.— I want to thank Chairman McKeon and also Ranking Member Smith for their hard work putting this bill together.
My amendment, which is included in the en bloc, will address the repercussions of the expansion of sea otters into Southern California coastal waters. With the official termination of the sea otter containment zone by the Fish and Wildlife Service, sea otters will begin to migrate south. As they do this, they will be invading U.S. Naval testing areas.
While I fully support the recovery efforts of the sea otter, this does not have to happen at the expense of our national security.
By creating 'Military Readiness Areas' around San Nicolas Island, San Clemente Island, and the shores off of Camp Pendleton, sea otters will be able to expand their range. At the same time, the Navy will be able to maintain their incidental taking exemption, which allows the Navy to continue their operations off the Southern California coast without harming our national security.
Further, while implementing CONTINUED »
By Gazette Staff Writer — Tuesday, May 29th, 2012
Subcommittee on Immigration Policy and Enforcement
Hearing on H.R. 3039, THE "Welcoming Business Travelers and Tourists to America Act of 2011"
(As prepared)
WASHINGTON, D.C.— Today, we are conducting a hearing on H.R. 3039, the Welcoming Business Travelers and Tourists to America Act. This legislation raises important issues, including how we balance our nation's security and counter-terrorism efforts with our desire to encourage increased tourism and more visitors from foreign countries.
H.R. 3039 requires the Secretary of State to process visas for Chinese, Indians and Brazilians within 12 days. The bill also requires the Secretary to conduct a pilot program using videoconferencing to interview visa applicants. Supporters believe videoconferencing should be used in remote areas far from a U.S. consulate office.
The bill also CONTINUED »
By Gazette Staff Writer — Tuesday, May 29th, 2012
Written By U.S. Rep. Elton Gallegly (R-CA)
There shouldn't be any secret to securing the Hispanic vote. Hispanic voters want the same things all American voters want: Job security and opportunities for themselves, their children and their grandchildren.
Reaching out to the Hispanic population to gain their vote does not mean granting amnesty to illegal immigrants. It means to treat Hispanic citizens and legal residents the same as the rest of their American brethren.
MALDEF, LULAC, La Raza and other pro-illegal immigration groups want unfettered illegal immigration for their own selfish reasons, not to help Hispanic U.S. citizens and legal residents. These groups are not pro-Hispanic. They are pro-illegal immigration. And, despite the rhetoric spouted by pro-illegal immigration groups, Hispanics do not want open borders, because Hispanics need the jobs that illegal immigrants take from them.
Here is what CONTINUED »
By Gazette Staff Writer — Tuesday, May 29th, 2012
Committee with Bi-partisan Support
SACRAMENTO, CA – A package of bills authored by Assemblyman Jeff Gorell (R-Camarillo) today passed out of the Appropriations Committee with bi-partisan support. Designed to help returning military veterans find jobs when they return from overseas, as well as to help them vote while away, these bills represent a commitment to the men and women who guard our freedom.
As California struggles to recover from lingering effects of the recession, the flood of experienced returning veterans represents both a tremendous resource for our economic growth, as well as a potential economic hazard if they are allowed to remain unemployed.
"The rate of unemployment for California's military veterans is as high as 20 percent," said Assemblyman Gorell. "We have an obligation to help these men and women find jobs and transition back into our economy. These bills create a one-stop shop for veterans seeking benefits and support at the California Department of Veteran Affairs, where most veterans call to seek help."
In addition to CONTINUED »
By Gazette Staff Writer — Monday, May 21st, 2012
Eager to host Amazon warehouses and receive a cut of the tax on sales to customers statewide, two California cities are offering Amazon most of the tax money they stand to gain.
Written By Marc Lifsher
PATTERSON, CA - Amazon.com Inc. for years has fought government efforts to tax e-commerce. Now it's poised to pocket millions of dollars in sales taxes paid by California customers.
As part of a pact reached last year with state lawmakers, some online retailers agreed to begin collecting sales taxes this fall. About half of the projected $316 million raised in the first full year is expected to come from merchandise sold by Amazon, which is also setting up two California fulfillment centers that will employ at least 1,000 workers each.
San Bernardino and Patterson, where the centers will be located, will gain not only jobs but also a tax bonanza: Sales to Amazon customers throughout California will be deemed to take place there, so all the sales tax earmarked for local government operations will go to those two cities. It's a windfall so lucrative — about $8 million a year initially for each city — that local officials are preparing to give Amazon the lion's share of their take as a reward for setting up shop there.
Talks with Amazon... http://www.latimes.com/business/la-fi-amazon-sales-taxes-20120520,0,4308...
By Gazette Staff Writer — Wednesday, May 16th, 2012
Oregon girls soccer team became ill from reusable grocery bag
Sacramento, CA – State Senator Tony Strickland (R-Moorpark) said Thursday now that there's a documented case where a contaminated reusable bag has made people sick, it's time to start raising public awareness about the potential health hazards. Strickland is the author of SB 1106, a measure that would have required the State of California to conduct a public awareness campaign and further tests of reusable bags. The measure was defeated two weeks ago by the Senate Environmental Quality Committee.
Oregon public health officials have traced an outbreak of norovirus to a reusable grocery bag that infected members of a Beaverton, OR girls' soccer team after they shared cookies that had been transported in the grocery bag. The soccer team of 13- and 14-year-olds traveled to Seattle for a weekend tournament in October 2010. At the tournament, half of the team got sick with symptoms of the bug, which often resemble the "stomach flu," including vomiting, diarrhea and stomach cramps.
Strickland says he isn't surprised CONTINUED »
By Gazette Staff Writer — Thursday, May 10th, 2012
Assembly Bill 1929 Approved Unanimously by Elections Committee
SACRAMENTO, CA – Legislation designed to reform California's current antiquated voting process for military service members who are currently deployed overseas passed unanimously out of the Assembly Elections and Redistricting Committee today. AB 1929, authored by Assemblyman Jeff Gorell (R-Camarillo), seeks to bring California into the 21st century and utilize technology to improve a system that regularly results in lost or late ballots and military votes arriving in county elections offices too late to be counted.
"It's time for elections to CONTINUED »
By Gazette Staff Writer — Thursday, May 10th, 2012
Encourages residents to register before the deadline
Ventura, CA – Ventura County Clerk and Recorder/Registrar of Voters Mark A. Lunn today announced the deadline to register to vote in the June 5, 2012, Presidential Primary Election.
"The deadline to register to vote in this election is just around the corner," said Lunn. "I encourage eligible voters to register before the deadline to ensure that their voice gets heard and their vote gets counted."
The last day to register to vote for the June 5, Presidential Primary Election is Monday, May 21. The completed voter registration forms must be postmarked by Monday, May 21.
Residents may register at the Ventura County Elections Division, located in the Ventura County Government Center: Hall of Administration, 800 South Victoria Avenue., Ventura. Office hours are 8:00 a.m. to 5:00 p.m., Monday through Friday. For added convenience, voters may also fill out registration forms online at https://www.sos.ca.gov/elections/register-to-vote/ and mail the completed forms to the Ventura County Elections Division.
Registration forms are also available throughout the County at city halls, post offices, libraries, chambers of commerce, and fire stations.
For more information, please visit our website: http://recorder.countyofventura.org/registration.htm.
By Gazette Staff Writer — Thursday, May 10th, 2012
WASHINGTON, D.C. – Efforts by U.S. Rep. Elton Gallegly (R-Ventura and Santa Barbara Counties) to have the U.S. Navy base the Broad Area Maritime Surveillance (BAMS) unmanned aerial vehicles at Naval Base Ventura County paid off today when the House Armed Services Committee included it in National Defense Authorization Act.
The other two bases considered in the running for basing the BAMS were the Beale Air Force Base in Yuba, CA, and the Lemoore Naval Air Station in Lemoore, CA.
Gallegly pointed out that both bases are landlocked, whereas NBVC provides "direct access to restricted airspace contiguous with a 64,000-square-mile sea test range; a proven workforce that has a history of working on unmanned vehicles; and current availability of unused hangers, parking aprons and administrative, training and warehouse spaces."
Gallegly has worked for CONTINUED »
By Gazette Staff Writer — Thursday, May 10th, 2012
CAMARILLO, CA - Senator Tony Strickland, a candidate for Congress in California's open 26th Congressional District, was named a "Young Gun" today by the National Republican Congressional Committee.
Strickland is joined by only five other candidates for open seats in receiving top billing by the NRCC. The "Young Gun" distinction is awarded to candidates who meet a series of exacting benchmarks and demonstrate a campaign organization at the elite level of American politics.
"I'm excited that my campaign continues to build momentum," said Strickland. "While the support of respected national leaders is humbling, we will continue to base our campaign on uniting our community behind economic policies that provide opportunities for families struggling to make ends meet."
"Tony Strickland has CONTINUED »
By Gazette Staff Writer — Tuesday, May 8th, 2012
Sacramento, CA – Senate Joint Resolution 19, authored by Sen. Tony Strickland (R-Moorpark) passed unanimously on the Senate floor this morning.
SJR 19 encourages the California Congressional delegation to help keep California military bases open should the U.S. Department of Defense go forward with a new round of base closures. In the 2013 Budget, the U.S. Department of Defense plans to ask Congress to approve two rounds of military base closures, the first as early as next year and another in 2015, through the Federal Base Realignment and Closure Commission program.
"I am against the deep defense cuts that are being proposed and will work hard to make sure California's military bases remain strong fixtures in our state," Sen. Strickland said.
"California's military bases are an invaluable asset not only to the communities where they're located, but to the state as a whole," Sen. Strickland added. "Our military bases help ensure our continued safety through their strong national security presence and they provide much-needed benefits to our local economies."
"In Ventura County alone, Naval CONTINUED »
By Sharon Runner — Tuesday, May 8th, 2012
The foreclosure crisis is serious for all Californians. Every one of us knows someone whose family has been devastated by the housing crisis.
We have seen firsthand the toll this crisis has taken on individual families and on our communities.
There's a political move afoot to develop far-reaching legislation outside the normal legislative process by creating a Mortgage Reform Conference Committee. The housing crisis is a serious problem. Any effort to find solutions should be transparent and not rushed.
If the majority party still decides to establish this Conference Committee, there are a few provisions Republicans are requesting so that the Conference Committee's work is transparent and protects those in foreclosure, those seeking to refinance, new home buyers, and our California economy overall.
Here are the items we are requesting to allow for more transparency:
Appropriate 4-day file notices of all hearings or meetings of the Conference Committee.
Availability of the agendas to the public 3 days prior to the hearings or meetings.
A 3-day in-print review period of any conference report prior to signature by members of the Conference Committee.
All hearings or meetings of the Conference Committee shall start during normal working hours, on normal days of the work week, to ensure public access and shall also be televised.
By Gazette Staff Writer — Monday, May 7th, 2012
Working with GOP Leadership to Amplify Message and Broaden Support throughout state
SACRAMENTO, CA – Assemblyman Jeff Gorell, R-Camarillo, today announced that Assembly Republican Leader Connie Conway, R-Tulare, appointed him as Outreach Chair on the Assembly Republican Leadership Team.
"It's an honor to be chosen for this new position," Gorell said. "Assembly Republicans have proposed some reasonable and responsible policy solutions that should be taken directly to Californians for their evaluation. I am prepared to help accomplish that task."
"During a time when the state is dealing with past budget failures, and Californians are receiving mixed messages from Sacramento about how the problems should be fixed, the Republican goal of defining our state's priorities and encouraging financial responsibility is a message the public is eager to discuss."
The Republican Outreach CONTINUED »
By Gazette Staff Writer — Monday, May 7th, 2012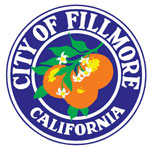 City of Fillmore
NOTICE AND CALL OF SPECIAL MEETING OF THE OVERSIGHT BOARD TO THE SUCCESSOR AGENCY OF THE FILLMORE COMMUNITY REDEVELOPMENT AGENCY
Thursday, MAY 10,2012
2:00 p.m.
Fillmore City Hall
Council Chambers
250 Central Avenue, Fillmore, California
TO: ALL MEMBERS OF THE OVERSIGHT BOARD TO THE SUCCESSOR
AGENCY OF THE FILLMORE COMMUNITY REDEVELOPMENT
AGENCY AND THOSE REQUESTING NOTICE OF SUCH MATTERS:
PLEASE TAKE NOTICE, that pursuant to California Government Code Section
54956, the Board Secretary has called a Special Meeting of the Oversight Board to be
held on Thursday, MAY 10, 2012 at 2:00 p.m. in the Council Chambers located at City
I
1 Hall, 250 CONTINUED »
By Gazette Staff Writer — Monday, May 7th, 2012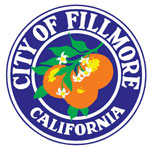 City of Fillmore
CITY OF FILLMORE SUCCESSOR AGENCY REGULAR MEETING
TUESDAY, MAY 8,2012 6:30 P.M. FILLMORE CITY HALL CENTRAL PARK PLAZA 250 CENTRAL AVENUE FILLMORE, CALIFORNIA 9301 5-1 907
AGENDA
6:00 p.m.
Successor Agency Meeting Agenda - May 8,2012
1. Call to Order: 6:30 P.M
2. Roll Call: Successor Agency Members Steve Conaway, Successor Agency
Member A. Eduardo Gonzalez, Successor Agency Member Brian
Sipes, Vice Chair Jamey Brooks and Chair Gayle Washburn.
3. Public Comments
4. Successor Agency Consent Calendar
Recommendation for Items A. through 5. is to Approve.
A. Warrant List for MAY 8, 2012.
B. Consideration and Adoption of Resolution No. SA 12-2, A Resolution of
the City of Fillmore, As Successor Agency of the Fillmore Redevelopment
Agency, Approving a Reimbursement and Operating Agreement between
the City of Fillmore CONTINUED »
By Gazette Staff Writer — Monday, May 7th, 2012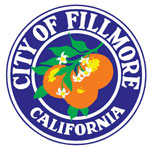 City of Fillmore
ClTY OF FILLMORE CITY COUNCIL AND FILM COMMISSION JOINT MEETING
TUESDAY, MAY 8,2012 6:30 P.M. FILLMORE ClTY HALL CENTRAL PARK PLAZA 250 CENTRAL AVENUE FILLMORE, CALIFORNIA 93015-1907
AGENDA
1. Call to Order: 6:30 P.M.
2. Pledge of Allegiance
3. Roll Call: Councilmembers Steve Conaway, A. Eduardo Gonzalez, Brian Sipes,
Mayor Pro Tem Jamey Brooks and Mayor Gayle Washburn.
4. Approval of Agenda
5. Presentations and Announcements
6. Public Comments
7. Joint City Council
A. Review Prior
I Film Commission Business Items
Year Items/Activities.
B. Consideration of and Direction to Staff to Address Safety Issues and
Waive Fees Related to Volunteer Efforts to Remove the Downtown Area
Palm Trees CONTINUED »
By Sharon Runner — Wednesday, May 2nd, 2012
For the ninth year, the California State Assembly recognized Holocaust survivors, children of survivors and World War II veteran liberators during California Holocaust Memorial Week.
The moving ceremony included stories of Holocaust survivors. Their courage and conviction is a testament of the human spirit. It is vivid and personal testimonies such as these that will help prevent another horrific genocide.
By Sharon Runner — Wednesday, May 2nd, 2012
In the interest of recognizing veterans for their service and sacrifice, I pushed for the passage of my legislation to allow retired and honorably discharged veterans to have a "VETERAN" designation on their driver's license or identification card.
Veterans give up so much in serving our country and protecting our freedoms.
As more and more service men and women return home from war zones, a "VETERAN" designation on their driver's license will be an easier way to prove their eligibility for education and social benefits as well as employment opportunities.
Senate Bill 1355 CONTINUED »