By Gazette Staff Writer — Monday, December 7th, 2009
By Gazette Staff Writer — Monday, December 7th, 2009
Allen West on Fort Hood Massacre
13 American Soldiers were killed and another 30 wounded at a horrific mass shooting at US Army installation, Ft Hood Texas. As I watched in horror and then anger I recalled my two years of final service in the Army as a Battalion Commander at Ft Hood, 2002-2004.
My wife and two daughters were stunned at the incident having lived on the post in family housing.
A military installation, whether it is Army, Navy, Air Force, Marine, or Coast Guard, is supposed to be a safe sanctuary for our Warriors and their families. It is intended to provide a home whereby our "Band of Brothers and Sisters" can find solace and bond beyond just the foxhole but as family units.
A military installation is...
http://nygoe.wordpress.com/2009/11/07/allen-west-on-fort-hood-massacre/
By Gazette Staff Writer — Monday, December 7th, 2009
In January 2008, the United States economy employed 138.1 million people and the unemployment rate stood at 4.9%. But the powers in Washington thought deficit spending could boost a slowing economy, so Speaker Nancy Pelosi (D-CA) passed and President George Bush signed a $168 billion economic stimulus bill made up of temporary tax cuts and increased mortgage grantees for Fannie Mae and Freddie Mac. By January 2009 that economic stimulus worked so well that the U.S. economy had lost 3.5 million jobs and the unemployment rate stood at 7.6%. Again the powers in Washington thought deficit spending was the answer, so Speaker Nancy Pelosi and newly minted President Barack Obama dialed up $787 billion in temporary tax cuts and permanent spending increases. Ten months later, the U.S. economy has now shed another 3.59 million jobs and the unemployment rate stand at 10%.
Undeterred by the complete failure of their past job creation efforts... http://blog.heritage.org/2009/12/04/morning-bell-the-definition-of-econo...
By Gazette Staff Writer — Monday, December 7th, 2009
As important as the outcome of this case is the precedent it could set for extending special treatment to Muslim employees to the exclusion of others -- essentially creating a second class of employees: workplace dhimmis. "Hertz sued over Muslim prayers," from Bloomberg, December 2:
Hertz Global Holdings Inc., the second-largest U.S. rental car company, was sued by... http://www.jihadwatch.org/2009/12/former-hertz-employees-sue-company-ove...
By Gazette Staff Writer — Friday, December 4th, 2009
In 1969 a brilliant law student stood in a park in Chicago and gave a speech about Vietnam. Her friends burned flags and hurled obscenities at the U.S. Military. The United States fell prey to this Marxist propaganda, and millions of our fellow human beings were slaughtered or enslaved when we abandoned the Vietnamese people.
Forty years later, a brilliant lawyer from Chicago, now our President, stood before the U.S. Military and gave the same speech about Vietnam. He did outline his plan for the War in Afghanistan, but Obama's most important message for our soldiers at West Point was an echo from the park, from the Days of Rage:
"There are those who suggest that Afghanistan is... http://newsrealblog.com/2009/12/03/west-point-days-of-rage-speaking-lies...
By Gazette Staff Writer — Friday, December 4th, 2009
An interview with Newsmax.
"Expert: Obama's Fort Hood Terrorism Denial Dangerous," by John Rossomando in Newsmax, November 30:
President Barack Obama's failure to condemn Maj. Nidal Malik Hasan's murderous rampage at Fort Hood, Texas, as a terrorist attack emboldens radical Muslims bent on attacking the United States, a noted author on the jihadist movement tells Newsmax.
Robert Spencer said he does not believe Hasan's actions in killing 13 and wounding 30 were those of a crazed lone gunman but are connected to a larger effort of Islamic terrorists to create havoc around the country.
"It's part of the larger wave of attacks that we have seen... http://www.jihadwatch.org/2009/12/spencer-obama-has-the-jihadis-in-stitc...
By Gazette Staff Writer — Friday, December 4th, 2009
Talk about your global warming . . . When an estimated 16,500 delegates, activists and reporters descend upon Copenhagen Monday for the United Nations Climate Change Conference, a lot of hot air will follow.
The U.N. estimates the 12-day conference will create... http://www.foxnews.com/story/0,2933,579071,00.html
By Gazette Staff Writer — Wednesday, December 2nd, 2009
Congressman Elton Gallegly
Serving the 24th Congressional District encompasses most of Ventura County and inland Santa Barbara County.
WASHINGTON, DC — U.S. Rep. Elton Gallegly (R-CA) issued the following statement on President Obama's Afghanistan strategy.
"Our goal in Afghanistan must be to defeat al Qaeda and the Taliban. To do that, President Obama and Congress must give our military men and women every tool available, including an expanded technological presence, to minimize the costs in terms of lives and time and to ensure victory.
"Partial measures and artificial deadlines are not acceptable. While I support the President's decision to increase troop levels in Afghanistan, I question whether it is enough to achieve our goals with minimal casualties. I hope it is, but I also urge the President to keep an open mind on deploying more troops if necessary and to act quickly to protect our forces already there.
"I also question announcing a July 2011 deadline to begin troop withdrawals. That only tells our enemies to lay low for 18 months to give us a false sense of victory.
"Much of the President's strategy in Afghanistan is based on the stabilization of the country. But stabilizing Afghanistan offers some serious challenges. From Alexander the Great in 326 BCE to the Soviet Union in the 1970s, history has shown time and again that governing Afghanistan is tenuous at best.
"Unlike Alexander the Great and the Soviet Union, we did not attack the Taliban in 2002 to conquer Afghanistan but to bring the 9/11 perpetrators to justice and to destroy al Qaeda's capacity to attack us again. That must remain our goal.
"It is unclear that President Hamid Karzai has the capacity or support of his countrymen to unify Afghanistan. While it would be desirable, the United States risks a protracted and unwinnable war if we base our success on a unified Afghanistan or on establishing a Western-style democracy in that country. Whether Afghanistan is unified or is ruled by tribal leaders who are enemies of terrorism does not matter. What matters is that the country does not become a safe haven for terrorists again and that al Qaeda and the Taliban be eliminated as a threat to the United States."
By Gazette Staff Writer — Tuesday, December 1st, 2009
Thanksgiving was not formally made a federal holiday until 1941. However, it has been celebrated on the fourth Thursday in November annually since President Abraham Lincoln delivered the address below in 1863. Happy Thanksgiving from all of us at The Heritage Foundation.
The year that is drawing toward its close has been filled with...
http://blog.heritage.org/2009/11/26/morning-bell-lincolns-thanksgiving-p...
By George Runner — Wednesday, November 25th, 2009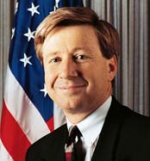 Senator George Runner
Serving the 17th District which incorporates portions of the Los Angeles, San Bernardino, Ventura and Kern counties.
Thanksgiving is a wonderful time for Americans. It's an opportunity to make memories with family and friends, and take pleasure in the abundance of food and other comforts offered during the holidays.
It is truly a time to give thanks for all of our blessings.
While enjoying the season, please remember our troops who will spend the holiday half-way around the globe continuing to bravely fight the war on terrorism.
You can help our soldiers by sending cash donations to organizations that work hard to bring a touch of holiday spirit to our men and women in uniform. Here are a few of my favorites:
Grace Resource Center, of Lancaster: (661) 940-5272
Moses House, of Victorville: (760) 955-1895
Santa Clarita Valley Food Pantry: (661) 255-9078
And don't forget those in our community who are less fortunate. Your generous donations allow a child to experience holiday cheer and a warm meal on Thanksgiving, who otherwise would not.
The Salvation Army feeds struggling people year-round and annually hosts a special Thanksgiving dinner. When you donate money, you're treating someone to the warmth of the holiday season.
The United Way of Greater Los Angeles, Salvation Army of Ventura County, the Red Cross and churches in your neighborhood are other organizations that help the poor and those experiencing tough times during the holiday season and year-round.
During this season of giving, please remember the needs of our troops and the less fortunate in our community.
Happy Thanksgiving and God bless you and your family.
By Gazette Staff Writer — Wednesday, November 25th, 2009
Now that the issue of man-made global warming has been exposed as so much bunk, you would think that the environmentalist radicals on the left would abandon their scare tactics, withdraw the pending "cap-and-trade" legislation, and apologize to the American people for having wasted so much time and money. Don't hold your breath. What they are...
http://newsrealblog.com/2009/11/25/man-made-global-warming-the-myth-that...
By Gazette Staff Writer — Wednesday, November 25th, 2009
My name is Harold Estes, approaching 95 on December 13 of this year. People meeting me for the first time don't believe my age because I remain wrinkle free and pretty much mentally alert.
I enlisted in the U.S. Navy in 1934 and served proudly before, during and after WW II retiring as a Master Chief Bos'n Mate. Now I live in a "rest home" located on the western end of Pearl Harbor, allowing me to keep alive the memories of 23 years of service to my country.
One of the benefits of my age, perhaps the only one, is to speak my mind, blunt and direct even to the head man.
So here goes.
I am amazed, angry and determined not to see my country die before I do, but you seem hell bent not to grant me that wish.
I can't figure out what country you are the president of.
You fly around the world telling our friends and enemies despicable lies like:
" We're no longer a Christian nation"
" America is arrogant" - (Your wife even
announced to the world,"America is mean-
spirited. " Please tell her to try preaching
that nonsense to 23 generations of our
war dead buried all over the globe who
died for no other reason than to free a
whole lot of strangers from tyranny and
hopelessness.)
I'd say shame on the both of you, but I don't think you like America, nor do I see an ounce of gratefulness in anything you do, for the obvious gifts this country has given you. To be without shame or gratefulness is a dangerous thing for a man sitting in the White House.
After 9/11 you said," America hasn't lived up to her ideals."
Which ones did you mean? Was it the notion of personal liberty that 11,000 farmers and shopkeepers died for to win independence from the British? Or maybe the ideal that no man should be a slave to another man, that 500,000 men died for in the Civil War? I hope you didn't mean the ideal 470,000 fathers, brothers, husbands, and a lot of fellas I knew personally died for in WWII, because we felt real strongly about not letting any nation push us around, because we stand for freedom.
I don't think you mean the ideal that says equality is better than discrimination. You know the one that a whole lot of white people understood when they helped to get you elected.
Take a little advice from a very old geezer, young man.
Shape up and start acting like an American. If you don't, I'll do what I can to see you get shipped out of that fancy rental on Pennsylvania Avenue. You were elected to lead not to bow, apologize and kiss the hands of murderers and corrupt leaders who still treat their people like slaves.
And just who do you think you are telling the American people not to jump to conclusions and condemn that Muslim major who killed 13 of his fellow soldiers and wounded dozens more. You mean you don't want us to do what you did when that white cop used force to subdue that black college professor in Massachusetts, who was putting up a fight? You don't mind offending the police calling them stupid but you don't want us to offend Muslim fanatics by calling them what they are, terrorists.
One more thing. I realize you never served in the military and never had to defend your country with your life, but you're the Commander-in-Chief now, son. Do your job. When your battle-hardened field General asks you for 40,000 more troops to complete the mission, give them to him. But if you're not in this fight to win, then get out. The life of one American soldier is not worth the best political strategy you're thinking of.
You could be our greatest president because you face the greatest challenge ever presented to any president.
You're not going to restore American greatness by bringing back our bloated economy. That's not our greatest threat. Losing the heart and soul of who we are as Americans is our big fight now.
And I sure as hell don't want to think my president is the enemy in this final battle.
Sincerely,
Harold B. Estes
By Gazette Staff Writer — Tuesday, November 24th, 2009
An article from American Thinker by Geoffrey P. Hunt
Barack Obama is on track to have the most spectacularly failed presidency since Woodrow Wilson. In the modern era, we've seen several failed presidencies--led by Jimmy Carter and LBJ. Failed presidents have one strong common trait-- they are repudiated, in the vernacular, spat out. Of course, LBJ wisely took the exit ramp early, avoiding a shove into oncoming traffic by his own party. Richard Nixon indeed resigned in disgrace, yet his reputation as a statesman has been partially restored by his triumphant overture to China 20.
But, Barack Obama is failing. Failing big. Failing fast. And failing everywhere: foreign policy, domestic initiatives, and most importantly, in forging connections with the American people. The incomparable Dorothy Rabinowitz in the Wall Street Journal put her finger on it: He is failing because he has no understanding of the American people, and may indeed loathe them. Fred Barnes of the Weekly Standard says he is failing because he has lost control of his message, and is overexposed. Clarice Feldman of American Thinker produced a dispositive commentary showing that Obama is failing because fundamentally he is neither smart nor articulate; his intellectual dishonesty is conspicuous by its audacity and lack of shame.
But, there is something more seriously wrong: How could a new president CONTINUED »
By Gazette Staff Writer — Monday, November 23rd, 2009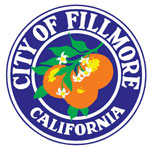 City of Fillmore
FILLMORE CITY COUNCIL
TUESDAY, NOVEMBER 24, 2009
REGULAR MEETING
CITY COUNCIL CHAMBERS
6:30 P.M.
FILLMORE CITY HALL
CENTRAL PARK PLAZA
250 CENTRAL AVENUE
FILLMORE, CALIFORNIA 93015-1907
AGENDA
ITEM
REFERENCE
Oral
1.
CALL TO ORDER & PLEDGE OF ALLEGIANCE
Oral
2.
APPROVAL OF AGENDA CONTINUED »
By George Runner — Monday, November 23rd, 2009
Every child deserves a loving family and home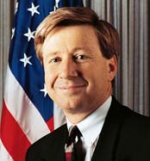 Senator George Runner
Serving the 17th District which incorporates portions of the Los Angeles, San Bernardino, Ventura and Kern counties.
November is National Adoption month. This month is an opportunity to shine the spotlight on the 62,000 California children who live in foster homes awaiting adoption.
Statewide, California will promote adoption and adoption awareness through activities, including adoption finalizations, agency fairs, calling out ceremonies and candlelight vigils. Many counties across California and the nation, such as Los Angeles and San Francisco, will host similar events.
I am sponsoring an event in Sacramento on Nov. 21 with my colleague Assemblyman Roger Niello, of Sacramento, and my son and daughter-in-law who adopted a child five years ago. As a matter of fact, Sharon and I adopted our beautiful daughter, Rebekah (now 22 years old and serving in the Coast Guard) when she was an infant.
The goal is to help those families who have considered CONTINUED »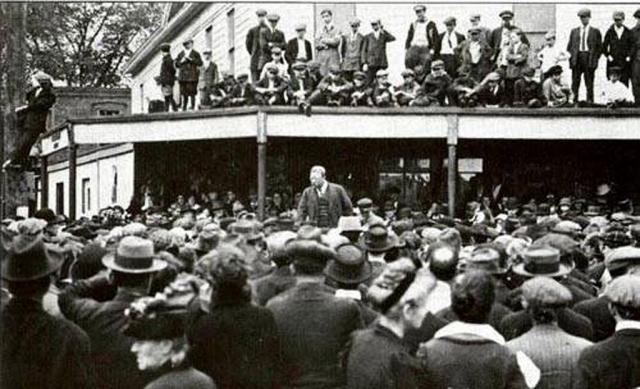 Theodore Roosevelt's ideas on Immigrants and being an AMERICAN in 1907
Enlarge Photo
By Gazette Staff Writer — Monday, November 23rd, 2009
'In the first place, we should insist that if the immigrant who comes here in good faith becomes an American and assimilates himself to us, he shall be treated on an exact equality with everyone else, for it is an outrage to discriminate against any such man because of creed, or birthplace, or origin. But this is predicated upon the person's becoming in every facet an American, and nothing but an American...There can be no divided allegiance here. Any man who says he is an American, but something else also, isn't an American at all. We have room for but one flag, the American flag.... We have room for but one language here, and that is the English language... And we have room for but one sole loyalty and that is a loyalty to the American people.'
By Gazette Staff Writer — Monday, November 23rd, 2009
Last Saturday night Speaker Nancy Pelosi (D-CA) forced through a vote on her 2,032 page health care bill only a few days after releasing it to the public. Now Senate Majority Leader Harry Reid (D-NV) is poised for another Saturday night cram down, forcing a Senate cloture vote mere days before his 2,074 page bill was given to Senators. Yet again, Congress will be forced to vote on a bill that none of them have actually read. More importantly, as we pour through the details, it becomes obvious that none of them even believe the plan will do what the bill says.
Kills Jobs: All told, the Reid Bill raises taxes by...
http://blog.heritage.org/2009/11/20/morning-bell-a-health-bill-nobody-be...
By Gazette Staff Writer — Wednesday, November 18th, 2009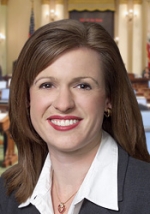 Assemblywoman Audra Strickland
Serving the Thirty Seventh District that includes Camarillo, Fillmore, Los Angeles, Moorpark, Ojai, Santa Paula, Simi Valley, and Thousand Oaks
Moorpark, CA. - Today, State Assemblywoman Audra Strickland announced her candidacy for Ventura County Treasurer-Tax Collector, a seat that is being vacated by current Treasurer-Tax Collector Larry Matheney, who is retiring.
"As the sitting County Treasurer-Tax Collector and having worked with Audra Strickland for the past five years, I know better than anyone that Audra is well-qualified in the most important parts of the job -- taking care of the public. In the areas that matter most, Audra Strickland is well qualified to be our next Treasurer-Tax Collector," stated Larry Matheney.
Joining Matheney in endorsing Strickland, Supervisor Peter Foy made special note of Strickland's ongoing efforts in the area of reform and accountability by highlighting her experience fighting waste, fraud and abuse within state bureaucracy. "Audra Strickland has served in the Assembly, served on the state's premier oversight agency -- the Little Hoover Commission, and serves as the Vice Chairwoman on the Assembly Committee on Accountability and Administrative Review, and as a member of the Joint Committee on Improving State Government. I can't think of anyone better to serve as our County Treasurer-Tax Collector to protect taxpayers."
Strickland responded, "I look forward to the opportunity CONTINUED »
By Gazette Staff Writer — Wednesday, November 18th, 2009
Forget everything bad you've ever heard about President Barack Obama's $787 billion economic stimulus. Combing through the data on the $18 million Recovery.gov website, you'll find tons of Obama stimulus success stories from across the country. In Minnesota's 57th Congressional District, 35 jobs have been saved or created using $404,340 in stimulus funds. In New Mexico's 22nd Congressional District, 25 jobs have been saved or created using $61,000 in stimulus cash. And in Arizona's fighting 15th Congressional District, 30 jobs have been saved or created with just $761,420 in federal stimulus spending.
The it-would-be-funny-if-it-weren't-our-tax-dollars-at-stake punch line...
http://blog.heritage.org/2009/11/17/morning-bell-the-fake-jobs-of-obamas...
By Gazette Staff Writer — Wednesday, November 18th, 2009
And they add that both Muslims and non-Muslims can misunderstand Islam, usually by taking verses of the Koran that mandate violence against unbelievers "out of context." This excuse is very, very tired at this point, but the obvious rejoinder from reporter Baylie Evans should have been this: Then what are you doing in your mosque here to make sure that all the local Muslims understand the Koran in context and hence do not misunderstand it in the same way that Nidal Hasan (and so many others worldwide) did?
If Baylie Evans had asked that question...
http://www.jihadwatch.org/2009/11/wyoming-muslims-say-fort-hood-jihadist...