By Gazette Staff Writer — Friday, December 11th, 2009
Law: American heroes are arraigned for allegedly punching a terrorist in wartime. What happens to Tiger Woods isn't vital to our country's future. What happens to Matthew McCabe, Julio Huertas and Jonathan Keefe is.
People are more likely to recognize the names of Tiger's alleged bimbo eruptions than the names of these three Navy SEALs we sent into battle. They are not household names in a nation consumed with Climate Gate, the public option and the antics of billionaire athletes.
An administration consumed with apologies has said the architect of 9/11's massacre, Khalid Sheik Mohammed, must be given all the constitutional rights and privileges of the Americans he murdered. Our justice system, we are told, must be an example to the world, as if that will impress jihadists making IEDs in some faraway hideout.
McCabe, Huertas and Keefe neither need nor... http://www.investors.com/NewsAndAnalysis/Article.aspx?id=514947
By George Runner — Friday, December 11th, 2009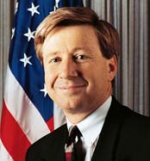 Senator George Runner
Serving the 17th District which incorporates portions of the Los Angeles, San Bernardino, Ventura and Kern counties.
Last week, I visited an oil drilling platform, known as "Irene," five miles off the Coast of Santa Barbara County. I had a chance to witness first-hand the good work that goes on to supply energy to American families.
Irene is part of the Tranquillon Ridge Project, which would allow one of California's leading oil and natural gas producers, Plains Exploration & Production Co., to access oil and gas reserves located beneath California state waters.
The project is a win-win for the environment and the economy:
PXP will convey approximately 3,900 acres of land to The Trust for Public Land, including approximately 3,700 acres adjacent to the Burton Mesa Ecological Reserve in the Lompoc Valley and up to 200 acres on the Gaviota Coast. These lands will be permanently protected for open space and public access.
The T-Ridge project will include a legally enforceable "end date" CONTINUED »
By Gazette Staff Writer — Wednesday, December 9th, 2009
Persons interested in serving on the City of Fillmore Film Commission are invited to submit an application to the City by Monday, February 1, 2010.
The Film Commission serves an active role in marketing Fillmore to the film industry as well as helping to develop filming policies for the City. The commission generally meeting the first Wednesday of each month at 6:30 p.m. at City Hall. Film Commissioners also participate in an annual film location exposition, which serves to highlight what Fillmore has to offer to the film industry. Monthly meetings of the five-person commission generally last about one hour.
Two seats on the commission are open for appointment. Interested residents are asked to obtain a Citizens Advisory Group application and submit it at Fillmore City Hall attn: Provisional Administrative Specialist, Ky Spangler, 250 Central Avenue, Fillmore, CA 93015. Applications are available at City Hall (at the front desk) and may also be found on the City's website at www.fillmoreca.com. Applicants may include a letter of interest with their application.
Applications will be accepted up to 5 p.m. on Monday, February 1. Applicants will be interviewed by the City Council Interview/Selection Committee, which will make a recommendation for appointment to the Mayor and City Council. Terms are for four years; the persons appointed would serve through 2014.
For additional information on the application process, please contact Ky Spangler at (805) 524-1500, extension 211, or via email at: kspangler@ci.fillmore.ca.us.
By Gazette Staff Writer — Wednesday, December 9th, 2009
If you are one of the few Americans who still subscribes, your morning newspaper probably has a headline like this: Democrats Reach Deal on Health Plan. Don't believe it. Majority Leader Harry Reid (D-NV) is still light years away from producing the 60 votes necessary to pass Obamacare out of the Senate. And the few details that have leaked out about this new "broad agreement" only reveal just how desperate Reid is to get any bill on to President Obama's desk by the New Year.
Of course, there is no good policy reason why... http://blog.heritage.org/2009/12/09/morning-bell-a-desperate-december-de...
By Gazette Staff Writer — Wednesday, December 9th, 2009
An innocent young girl rises from her bed in a dry, barren wasteland and watches as an earthquake violently splits the land around her, while a tornado rips apart a metropolis far in the distance. A tidal wave rushes toward her, and she jumps to a tree branch with no time to spare, avoiding a horrific death. She awakens from her nightmare, screaming in fear, and then solemnly implores the viewer, "Please help the world." This exploitative video from the environmental left shockingly debuted yesterday at the Copenhagen Climate Change Conference and is likely the first of many assaults on the senses employed to gin up support for a global climate treaty that would lead to an even more apocalyptic end for the U.S. economy.
Those disaster-movie-style scare tactics are... http://blog.heritage.org/2009/12/08/morning-bell-obama-the-czar-maker-be...
By Gazette Staff Writer — Wednesday, December 9th, 2009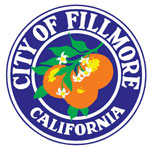 City of Fillmore
FILLMORE CITY COUNCIL
TUESDAY, DECEMBER 8, 2009
REGULAR MEETING
CITY COUNCIL CHAMBERS
6:30 P.M.
FILLMORE CITY HALL
CENTRAL PARK PLAZA
250 CENTRAL AVENUE
FILLMORE, CALIFORNIA 93015-1907
AGENDA
ITEM
REFERENCE
Oral
1.
CALL TO ORDER & PLEDGE OF ALLEGIANCE CONTINUED »
By Gazette Staff Writer — Monday, December 7th, 2009
Imagine an Alcoholics Anonymous meeting where all the members showed up drunk and with extra cases of wine, beer, and booze to keep them happy. Now imagine that that same group of drunks was empowered to make trillions of dollars worth of economic decisions for everybody in the world. This absurd scenario swiftly summarizes the United Nations Climate Change Conference beginning today, and lasting through December 18, in Copenhagen.
Despite the fact that the entire conference is... http://blog.heritage.org/2009/12/07/morning-bell-the-copenhagen-climate-...
By Gazette Staff Writer — Monday, December 7th, 2009
The whistleblower deep in the basement of one of the ugly, modern tower-blocks of the dismal, windswept University of East Anglia could scarcely have timed it better.
In less than three weeks, the world's governing class – its classe politique – would meet in Copenhagen, Denmark, to discuss a treaty to inflict an unelected and tyrannical global government on us, with vast and unprecedented powers to control all once-free world markets and to tax and regulate the world's wealthier nations for its own enrichment: in short, to bring freedom, democracy, and prosperity to an instant end worldwide, at the stroke of a pen, on the pretext of addressing what is now known to be the non-problem of manmade "global warming."
As usual, we can always count on Lord Monckton to deliver... http://newsrealblog.com/2009/12/01/lord-christopher-monckton-releases-th...
By Gazette Staff Writer — Monday, December 7th, 2009
By Gazette Staff Writer — Monday, December 7th, 2009
Allen West on Fort Hood Massacre
13 American Soldiers were killed and another 30 wounded at a horrific mass shooting at US Army installation, Ft Hood Texas. As I watched in horror and then anger I recalled my two years of final service in the Army as a Battalion Commander at Ft Hood, 2002-2004.
My wife and two daughters were stunned at the incident having lived on the post in family housing.
A military installation, whether it is Army, Navy, Air Force, Marine, or Coast Guard, is supposed to be a safe sanctuary for our Warriors and their families. It is intended to provide a home whereby our "Band of Brothers and Sisters" can find solace and bond beyond just the foxhole but as family units.
A military installation is...
http://nygoe.wordpress.com/2009/11/07/allen-west-on-fort-hood-massacre/
By Gazette Staff Writer — Monday, December 7th, 2009
In January 2008, the United States economy employed 138.1 million people and the unemployment rate stood at 4.9%. But the powers in Washington thought deficit spending could boost a slowing economy, so Speaker Nancy Pelosi (D-CA) passed and President George Bush signed a $168 billion economic stimulus bill made up of temporary tax cuts and increased mortgage grantees for Fannie Mae and Freddie Mac. By January 2009 that economic stimulus worked so well that the U.S. economy had lost 3.5 million jobs and the unemployment rate stood at 7.6%. Again the powers in Washington thought deficit spending was the answer, so Speaker Nancy Pelosi and newly minted President Barack Obama dialed up $787 billion in temporary tax cuts and permanent spending increases. Ten months later, the U.S. economy has now shed another 3.59 million jobs and the unemployment rate stand at 10%.
Undeterred by the complete failure of their past job creation efforts... http://blog.heritage.org/2009/12/04/morning-bell-the-definition-of-econo...
By Gazette Staff Writer — Monday, December 7th, 2009
As important as the outcome of this case is the precedent it could set for extending special treatment to Muslim employees to the exclusion of others -- essentially creating a second class of employees: workplace dhimmis. "Hertz sued over Muslim prayers," from Bloomberg, December 2:
Hertz Global Holdings Inc., the second-largest U.S. rental car company, was sued by... http://www.jihadwatch.org/2009/12/former-hertz-employees-sue-company-ove...
By Gazette Staff Writer — Friday, December 4th, 2009
In 1969 a brilliant law student stood in a park in Chicago and gave a speech about Vietnam. Her friends burned flags and hurled obscenities at the U.S. Military. The United States fell prey to this Marxist propaganda, and millions of our fellow human beings were slaughtered or enslaved when we abandoned the Vietnamese people.
Forty years later, a brilliant lawyer from Chicago, now our President, stood before the U.S. Military and gave the same speech about Vietnam. He did outline his plan for the War in Afghanistan, but Obama's most important message for our soldiers at West Point was an echo from the park, from the Days of Rage:
"There are those who suggest that Afghanistan is... http://newsrealblog.com/2009/12/03/west-point-days-of-rage-speaking-lies...
By Gazette Staff Writer — Friday, December 4th, 2009
An interview with Newsmax.
"Expert: Obama's Fort Hood Terrorism Denial Dangerous," by John Rossomando in Newsmax, November 30:
President Barack Obama's failure to condemn Maj. Nidal Malik Hasan's murderous rampage at Fort Hood, Texas, as a terrorist attack emboldens radical Muslims bent on attacking the United States, a noted author on the jihadist movement tells Newsmax.
Robert Spencer said he does not believe Hasan's actions in killing 13 and wounding 30 were those of a crazed lone gunman but are connected to a larger effort of Islamic terrorists to create havoc around the country.
"It's part of the larger wave of attacks that we have seen... http://www.jihadwatch.org/2009/12/spencer-obama-has-the-jihadis-in-stitc...
By Gazette Staff Writer — Friday, December 4th, 2009
Talk about your global warming . . . When an estimated 16,500 delegates, activists and reporters descend upon Copenhagen Monday for the United Nations Climate Change Conference, a lot of hot air will follow.
The U.N. estimates the 12-day conference will create... http://www.foxnews.com/story/0,2933,579071,00.html
By Gazette Staff Writer — Wednesday, December 2nd, 2009
Congressman Elton Gallegly
Serving the 24th Congressional District encompasses most of Ventura County and inland Santa Barbara County.
WASHINGTON, DC — U.S. Rep. Elton Gallegly (R-CA) issued the following statement on President Obama's Afghanistan strategy.
"Our goal in Afghanistan must be to defeat al Qaeda and the Taliban. To do that, President Obama and Congress must give our military men and women every tool available, including an expanded technological presence, to minimize the costs in terms of lives and time and to ensure victory.
"Partial measures and artificial deadlines are not acceptable. While I support the President's decision to increase troop levels in Afghanistan, I question whether it is enough to achieve our goals with minimal casualties. I hope it is, but I also urge the President to keep an open mind on deploying more troops if necessary and to act quickly to protect our forces already there.
"I also question announcing a July 2011 deadline to begin troop withdrawals. That only tells our enemies to lay low for 18 months to give us a false sense of victory.
"Much of the President's strategy in Afghanistan is based on the stabilization of the country. But stabilizing Afghanistan offers some serious challenges. From Alexander the Great in 326 BCE to the Soviet Union in the 1970s, history has shown time and again that governing Afghanistan is tenuous at best.
"Unlike Alexander the Great and the Soviet Union, we did not attack the Taliban in 2002 to conquer Afghanistan but to bring the 9/11 perpetrators to justice and to destroy al Qaeda's capacity to attack us again. That must remain our goal.
"It is unclear that President Hamid Karzai has the capacity or support of his countrymen to unify Afghanistan. While it would be desirable, the United States risks a protracted and unwinnable war if we base our success on a unified Afghanistan or on establishing a Western-style democracy in that country. Whether Afghanistan is unified or is ruled by tribal leaders who are enemies of terrorism does not matter. What matters is that the country does not become a safe haven for terrorists again and that al Qaeda and the Taliban be eliminated as a threat to the United States."
By Gazette Staff Writer — Tuesday, December 1st, 2009
Thanksgiving was not formally made a federal holiday until 1941. However, it has been celebrated on the fourth Thursday in November annually since President Abraham Lincoln delivered the address below in 1863. Happy Thanksgiving from all of us at The Heritage Foundation.
The year that is drawing toward its close has been filled with...
http://blog.heritage.org/2009/11/26/morning-bell-lincolns-thanksgiving-p...
By George Runner — Wednesday, November 25th, 2009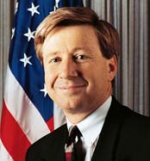 Senator George Runner
Serving the 17th District which incorporates portions of the Los Angeles, San Bernardino, Ventura and Kern counties.
Thanksgiving is a wonderful time for Americans. It's an opportunity to make memories with family and friends, and take pleasure in the abundance of food and other comforts offered during the holidays.
It is truly a time to give thanks for all of our blessings.
While enjoying the season, please remember our troops who will spend the holiday half-way around the globe continuing to bravely fight the war on terrorism.
You can help our soldiers by sending cash donations to organizations that work hard to bring a touch of holiday spirit to our men and women in uniform. Here are a few of my favorites:
Grace Resource Center, of Lancaster: (661) 940-5272
Moses House, of Victorville: (760) 955-1895
Santa Clarita Valley Food Pantry: (661) 255-9078
And don't forget those in our community who are less fortunate. Your generous donations allow a child to experience holiday cheer and a warm meal on Thanksgiving, who otherwise would not.
The Salvation Army feeds struggling people year-round and annually hosts a special Thanksgiving dinner. When you donate money, you're treating someone to the warmth of the holiday season.
The United Way of Greater Los Angeles, Salvation Army of Ventura County, the Red Cross and churches in your neighborhood are other organizations that help the poor and those experiencing tough times during the holiday season and year-round.
During this season of giving, please remember the needs of our troops and the less fortunate in our community.
Happy Thanksgiving and God bless you and your family.
By Gazette Staff Writer — Wednesday, November 25th, 2009
Now that the issue of man-made global warming has been exposed as so much bunk, you would think that the environmentalist radicals on the left would abandon their scare tactics, withdraw the pending "cap-and-trade" legislation, and apologize to the American people for having wasted so much time and money. Don't hold your breath. What they are...
http://newsrealblog.com/2009/11/25/man-made-global-warming-the-myth-that...
By Gazette Staff Writer — Wednesday, November 25th, 2009
My name is Harold Estes, approaching 95 on December 13 of this year. People meeting me for the first time don't believe my age because I remain wrinkle free and pretty much mentally alert.
I enlisted in the U.S. Navy in 1934 and served proudly before, during and after WW II retiring as a Master Chief Bos'n Mate. Now I live in a "rest home" located on the western end of Pearl Harbor, allowing me to keep alive the memories of 23 years of service to my country.
One of the benefits of my age, perhaps the only one, is to speak my mind, blunt and direct even to the head man.
So here goes.
I am amazed, angry and determined not to see my country die before I do, but you seem hell bent not to grant me that wish.
I can't figure out what country you are the president of.
You fly around the world telling our friends and enemies despicable lies like:
" We're no longer a Christian nation"
" America is arrogant" - (Your wife even
announced to the world,"America is mean-
spirited. " Please tell her to try preaching
that nonsense to 23 generations of our
war dead buried all over the globe who
died for no other reason than to free a
whole lot of strangers from tyranny and
hopelessness.)
I'd say shame on the both of you, but I don't think you like America, nor do I see an ounce of gratefulness in anything you do, for the obvious gifts this country has given you. To be without shame or gratefulness is a dangerous thing for a man sitting in the White House.
After 9/11 you said," America hasn't lived up to her ideals."
Which ones did you mean? Was it the notion of personal liberty that 11,000 farmers and shopkeepers died for to win independence from the British? Or maybe the ideal that no man should be a slave to another man, that 500,000 men died for in the Civil War? I hope you didn't mean the ideal 470,000 fathers, brothers, husbands, and a lot of fellas I knew personally died for in WWII, because we felt real strongly about not letting any nation push us around, because we stand for freedom.
I don't think you mean the ideal that says equality is better than discrimination. You know the one that a whole lot of white people understood when they helped to get you elected.
Take a little advice from a very old geezer, young man.
Shape up and start acting like an American. If you don't, I'll do what I can to see you get shipped out of that fancy rental on Pennsylvania Avenue. You were elected to lead not to bow, apologize and kiss the hands of murderers and corrupt leaders who still treat their people like slaves.
And just who do you think you are telling the American people not to jump to conclusions and condemn that Muslim major who killed 13 of his fellow soldiers and wounded dozens more. You mean you don't want us to do what you did when that white cop used force to subdue that black college professor in Massachusetts, who was putting up a fight? You don't mind offending the police calling them stupid but you don't want us to offend Muslim fanatics by calling them what they are, terrorists.
One more thing. I realize you never served in the military and never had to defend your country with your life, but you're the Commander-in-Chief now, son. Do your job. When your battle-hardened field General asks you for 40,000 more troops to complete the mission, give them to him. But if you're not in this fight to win, then get out. The life of one American soldier is not worth the best political strategy you're thinking of.
You could be our greatest president because you face the greatest challenge ever presented to any president.
You're not going to restore American greatness by bringing back our bloated economy. That's not our greatest threat. Losing the heart and soul of who we are as Americans is our big fight now.
And I sure as hell don't want to think my president is the enemy in this final battle.
Sincerely,
Harold B. Estes