By Gazette Staff Writer — Tuesday, May 17th, 2016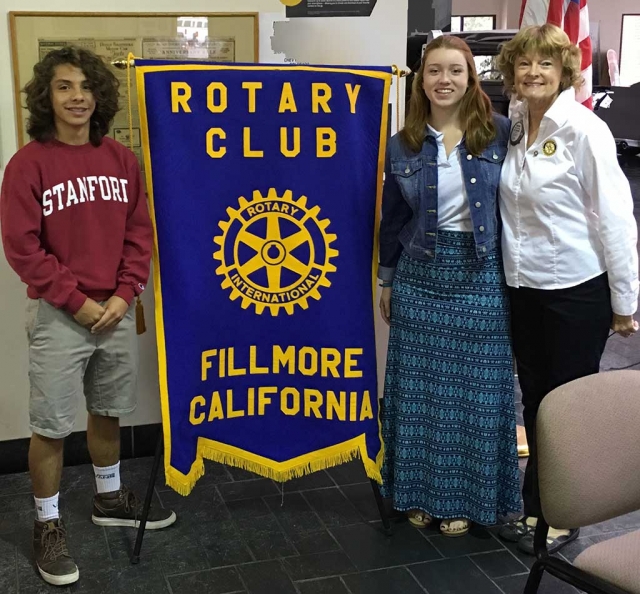 Ian Morris, Chloe Richardson students who attended RYLA camp (Rotary Youth Leadership Awards) and Martha Richardson, RYLA Chair. The high school students spoke about there experiences at camp and how it impacted their lives.
Enlarge Photo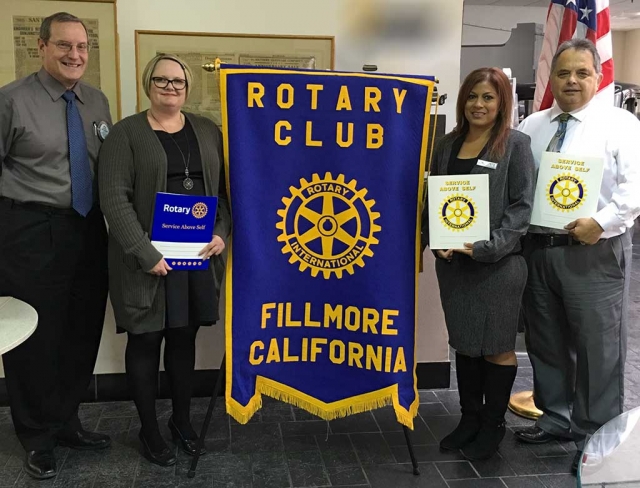 New members inducted into Fillmore Rotary by President Kyle Wilson, Alicia Hicks, Jennie Andrade and Ernie Villegas.
Enlarge Photo
By Gazette Staff Writer — Tuesday, May 17th, 2016
May 24, 2016
Joint pain caused by athletic injuries and arthritis will be focus of a free seminar Community Memorial Health System is holding on Tuesday, May 24.
Jason Hofer, M.D., and Kentaro Suzuki, M.D., local orthopedic surgeons, will lead the seminar that will run from 6 to 8 p.m. in the eighth-floor Nichols Auditorium at Community Memorial Hospital, 147 N. Brent St.
In addition to discussing the cause and diagnosis of joint pain, Drs. Hofer and Suzuki will cover procedures and lifestyle modifications that can prevent joint pain as well as surgical treatment options and rehabilitation available to patients, and pain management.
Dr. Hofer specializes in hip and knee replacement surgery. He received his medical degree from the University of Southern California School of Medicine and completed an orthopedic surgery residency at University of California, Irvine. Dr. Hofer is a member of the American Association of Orthopaedic Surgeons, American Association of Hip and Knee Surgeons and California Orthopedic Association. Dr. Hofer is an active member of the Community Memorial Hospital medical staff.
Dr. Suzuki specializes in orthopedic surgery and sports medicine. He received his medical degree and also completed an orthopedic surgery residency from University of California, San Diego. Dr. Suzuki is a member of the American Academy of Orthopaedic Surgeons, Arthroscopy Association of North America and American Orthopaedic Society for Sports Medicine. Dr. Suzuki is an active member of the Community Memorial Hospital medical staff.
Registration is free but reservations are required. Visit cmhshealth.org/rsvp or call Brown Paper Tickets at 1-800/838-3006.
Future Speaker Series events include: Aging for Women seminar on June 18 at the Ventura Beach Marriot; and New Treatments for BPH or Enlarge Prostate on June 21 at CMH.
Community Memorial Health System is a not-for-profit health system, which is comprised of Community Memorial Hospital, Ojai Valley Community Hospital, along with the Centers for Family Health serving various communities within and located in Ventura County, California.
By Gazette Staff Writer — Tuesday, May 17th, 2016
The GLAPHC is a American Paint Horse Association Gold Star Club and has been supporting local communities with their fund raising activities and collecting merchandise for donations to those in need.
Every year the club holds a St. Jude's Trail Ride to raise money for St Jude's Children's Research Hospital. St. Jude's is the largest children's research hospital in the world for treating childhood cancers. This years ride will be October 8th in the mountains of Tehachapi. Contact the club to sign up to sponsor a rider or make a straight donation and get a St. Jude's T-Shirt.
The GLAPHC has lso collected diapers, clothing,furniture etc. for their "Babies in Need" program to benefit the Ventura based Tender Life Maternity home.
They also collect "Labels for education" from the Cambell's Soups and other prodcuts so that the local schools can purchase computers for their students.
This year the club has decided to offer a scholarship to help a deserving graduate to contiue their horse activities while in college. Candidates need to reside in the Greater Los Angeles Paint Horse Club territory of Ventura County and Los Angeles County.
"Many kids are active with the horse community by working or volunteering as well as showing and competing" President Taurie Banks said. "We want to encourage them to continue to be active with horses while they pursue their education."
The club is looking for a candidate that is active in the horse industry, has financial need, and expresses a desire to give back to the horse community. Candidates can be riders, grooms, working students, volunteers, involved in 4H, Pony Club, breed associations, clubs, and other horse related activites.
Horse ownership is not required. Preference will be given to those candidates that own or ride an American Paint Horse, but candidates that own, lease, or care for any breeds and active in any disciplines are encouraged to apply.
Candidates are asked to include two letters of recommendation from sources in the horse community, a copy of their transcript, and a statement as to their personal interests and activities. Finalists may be asked to do an interview in person, by phone, or via the internet.
The application for the scholarship is available on the club website www.GreaterLAPaintHorseClub.com
The GLAPHC's biggest fundraiser is hosting the "Fun at the Fair Open Horse Show" at the Ventura County Fair. This will be the third year that the club has hosted the two day English and Western Horse Show.
English classes are on Tuesday, August 9th with Hunters and Jumpers in the morning and English flat classes in the afternoon.
On Wednesday, August 10th there will be Western Classes including Halter and Showmanship in the morning, Trail Classes, and Rail Classes. In the afternoon there will be Reining and Speed Classes like Barrel Racing and Pole Bending.
There are great High Point Awards for age breaks and a Two day Overall high Point Award. There is also a High Point Paint Horse Award for each day.
All breeds, as well as Mules and ponies, are welcome. More information is available on the website or call Sue Fleczok at (805) 428-6581
New members are always welcome and encouraged to join the Greater Los Angeles Paint Horse Club. Horse ownership is not required, just a love of horses. The club meets monthly in Simi Valley over dinner at various restuarants. Membership is only $25 per year for individuals and $20.00 a year for a Jumior and $35.00 for a family.
The club also has a great Paint Promtion Program that awards rider for using their American Paint Horse in many horse activities like showing English, Western, Dressage, Roping, Driving, Trail Riding, Mounted Patrol and much more. They also offer an awards program for Horses of Color, for those horse that display the color patterns of the American Paint Horse but are of any breed and may be unregistered. Information regarding the awards programs are available on the website.
If anyone is interested in making a contribution to the scholarship fund, supporting St Jude's or making any other donations to the club, please call Sue Fleczok or send an email to whoopteedoowest@aol.com . You can also follow the Greater LA Paint Horse Club on Facebook
By Gazette Staff Writer — Tuesday, May 17th, 2016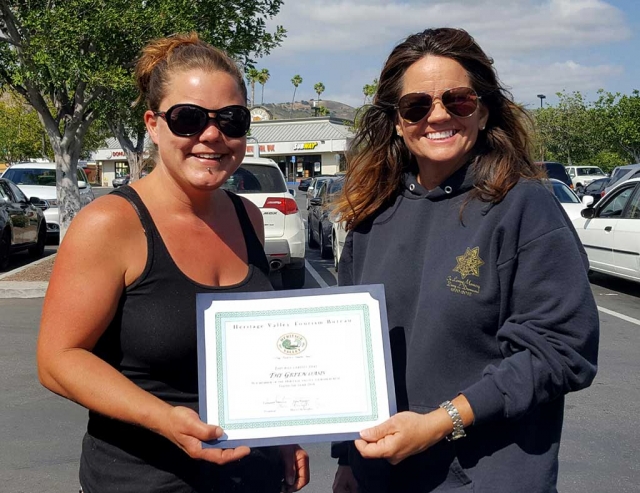 (l-r) Kessa Christiansen, owner of The Green Oasis Farm & Feed, and Cindy Jackson from the Heritage Valley Tourism Bureau. Green Oasis Farm & Feed is opened to the public during the week and weekends. They have pick your own fruits, vegetables, and herbs. They sell fresh eggs, honey and jerky. They have farm animals that you can pet and much more. Visit them at 3531 E. Telegraph Rd. Fillmore, CA 93015. They are just west of Piru.
Enlarge Photo
By Gazette Staff Writer — Tuesday, May 17th, 2016
In observance of the Memorial Day holiday, employees of Santa Clara Valley Disposal will be taking the day off on Monday, May 30. As a result, Fillmore city residential customers will have their trash and green waste collected on Saturday, June 4, one day later than usual.
The regular Friday collection schedule will resume the following week.
For more information, call 647-1414.
By Gazette Staff Writer — Tuesday, May 17th, 2016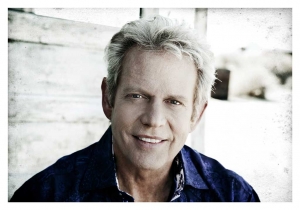 Community Memorial Healthcare Foundation and Ojai Valley Community Hospital Foundation has announced Don Felder, a former legendary guitarist with the Eagles, will be performing at this year's "At The Bowl" benefit concert on Oct. 22 at Libbey Bowl.
Felder, who played lead guitar with the Eagles for 27 years, originated the music on numerous Eagles milestones and co-wrote their biggest hit – the iconic "Hotel California." In addition to performing this song, he will be showcasing many Eagles hits in a specially crafted concert entitled "Don Felder, an Evening at the Hotel California."
The funds raised by this event will support Community Memorial Health System construction projects – the building a new Community Memorial Hospital in Ventura and a new Continuing Care Center in Ojai.
General admission tickets and sponsorship packages are available at www.cmhsatthebowl.org. Or call 805-667-2881.
Community Memorial Health System is a not-for-profit health system which is comprised of Community Memorial Hospital, Ojai Valley Community Hospital, as well as the Centers for Family Health, serving various Ventura County communities.
By Gazette Staff Writer — Tuesday, May 17th, 2016
Community bank gave back in 2016 by donating $45,000 to local non-profits through its Sierra Grant Program
Bank of the Sierra announced that the first quarter of 2016 saw $45,000 go to a variety of non-profit organizations throughout its footprint. Each quarter the Bank commonly awards approximately 15 organizations with grants, usually totaling $1,000 to $5,000 based on the specific needs of the organization.
The grant program partners with traditional non-profits, public school districts, and other local organizations. The types of projects that benefit from the grants range widely, including initiatives to help underprivileged children and the elderly, housing and community building projects, cultural and educational initiatives, and environmental preservation efforts.
Many of the grants from this quarter were distributed to organizations that support local youth, including Bags4Kids, which hands out backpacks, toys, and supplies to underprivileged foster children, the Olivia's Heart Project, which works to promote awareness and prevention of fatal cardiac arrest in youths, and a number of other afterschool programs aimed at mentorship and enrichment.
Kevin McPhaill, Bank President and CEO, expressed his appreciation for the grant program and the organizations that benefit from it: "It's great to learn about the philanthropic work that these organizations can accomplish—especially when local children benefit from it. As always, Bank of the Sierra is pleased to do its part."
About the Sierra Grant Program
Since its inception in 2004 the Sierra Grant Program has been responsible for donating over $1.4 million to organizations that improve local communities. Non-profits who wish to apply for a Sierra Grant can pick up an instructional brochure at any Bank of the Sierra branch, or visit the bank's web site at www.bankofthesierra.com/resources/sierra_grant_program.
About Bank of the Sierra
Since its founding in 1977, Bank of the Sierra has grown to become the largest independent bank in the southern San Joaquin Valley, with approximately $1.8 billion in assets. The Bank is a multi-community financial institution that offers a full range of retail and commercial banking services, employing over 400 people at 29 locations, including an online branch, a real estate industries center, and an ag credit center. Offering more than just financial services, Bank of the Sierra is committed to providing the benefits of local banking with a focus on improving the communities in which it serves.
By Paul Benavidez — Monday, May 16th, 2016
"Through a crack of light I was unable to find my way
Trapped inside a night but I'm a day."
The above verse is from the song, Seven and Seven Is," by Arthur Lee, founder of the 60's rock band LOVE.
I headed our 9th meditation column with these lyrics to follow-up with our last two studies on the benefits of meditation mitigating suicide, suicidal thoughts, and depression. The lyrics describe essentially the out-right fact that everything is in our brain, all perceptions of life, death, money, food, sociality, sex, traditions, racism, happiness, sadness, religion, the cosmos - you name it. Some are instinctual at their base level, but most are perverted culturally constructed add-ons attached to the instincts through epigenetics. The lyrics tell us that we are filled with light and not darkness. Is the "crack of light" your meditation practice?
It would be grand if we could strip our minds of all perceptions having to do with life and start over. Does that sound scary? Let's be real!! What is truly scary is the conduct of our species throughout our civilization up to present times. I shouldn't have to remind anyone of heinous conduct perpetrated against individuals or groups of people by the epigenetically humanly constructed perception of "us or them" or "you or me." "Your group's religious beliefs are not the truth of God, but our group's beliefs are the truth of God." This statement is not my opinion. It is a fact of perverted sociality. World leadership through the ages have attached material resources to that flawed concept adding to the hierarchical sociality a militaristic war economy based perverted civilization. Sadly, it's all due to humanly constructed perceptions. Imagine for a moment that you are an extraterrestrial studying planet Earth and its inhabitants. What would you write in your report regarding the condition of the planet and the current state of fitness of the 8.7 million known species? Let's not fool ourselves, folks. The unbiased report would be dismal at best if for no other reason than the top tier species having created a hellishness for many of the 8.7 million species ultimately determining a catastrophic extinction rate coupled with an unbelievable deleterious alteration of the planet's life support for the planet's inhabitants including the top tier "intelligent" species. The first paragraph of the extraterrestrial's report would begin with the question, "Who are the leaders of this unsustainable catastrophic mess?" The extraterrestrial would rubber stamp its report with "CIVILIZATION CLASSIFICATION 0.7 of 4.0; COLLAPSE IMMINENT WITHOUT IMMEDIATE NEURAL EVOLUTIONARY LEAP. I don't know of another method of freeing our perceptions and finding the light of sustainable life other than mindfulness meditation. The science is clear.
Paul Benavidez, MFA
By Gazette Staff Writer — Wednesday, May 11th, 2016
Eradicating Polio Discussed At Rotary Meeting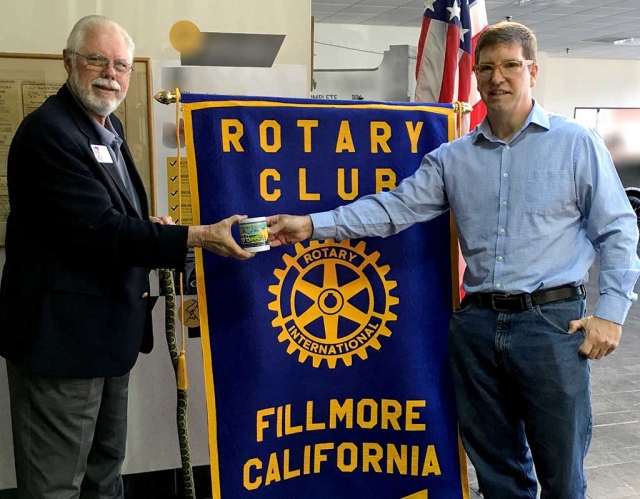 Jim Lewis, Rotary District Polio Chair, discussed Rotary's commitment to eradicate Polio in the world. The only two countries with polio now are Afghanistan and Pakistan. Sean Morris presented him with a Fillmore Rotary mug.
Enlarge Photo
By Gazette Staff Writer — Wednesday, May 4th, 2016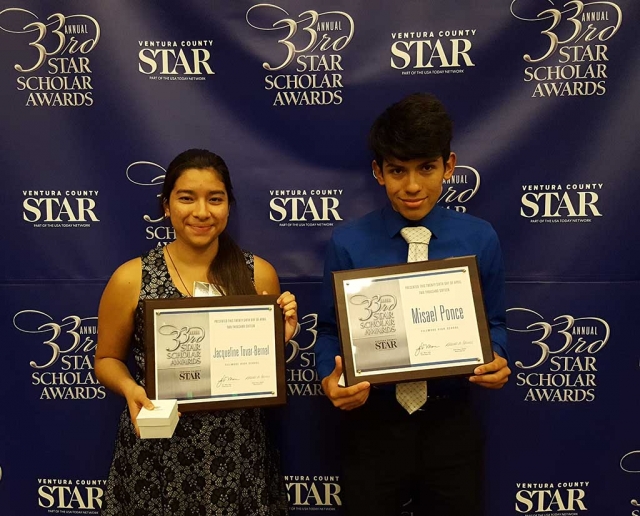 Jacqueline Tovar and Misael Ponce were honored as Top Scholars for the Star Awards at the Padre Serra Center in Camarillo. Students from all the high schools in Ventura County were honored.
Enlarge Photo
By Gazette Staff Writer — Wednesday, May 4th, 2016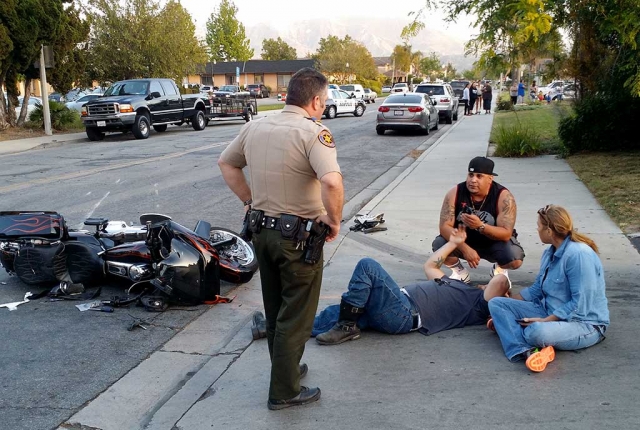 Motorcyclist down B St. and Hwy 126, 7:06pm Sunday. Ambulance called to transport
Enlarge Photo
By Gazette Staff Writer — Tuesday, May 3rd, 2016
Interventional cardiologists at Community Memorial Hospital are the first in Ventura County to treat patients with breakthrough drug-eluting stents approved in October 2015 by the U.S. Food and Drug Administration (USFDA).
A cardiac stent restores blood flow in diseased blood vessels. Unlike traditional drug-eluting stents, Boston Scientific's latest Synergy stent utilizes a bio-absorbable polymer on the surface of the stent that breaks down and is cleared by the body after the drug it contains is released, leaving behind a bare platinum-chromium stent.
Existing drug-eluting stents reduce coronary restenosis, but the polymer remaining on traditional stents can cause long-term inflammation and impaired healing that has been linked to complications including stent thrombosis. As a result of the new polymer, the evidence indicates that the Synergy stent will promote healing and reduce the risk of long-term complications. "The Synergy stent represents the latest advance in stent technology, bringing important improvements in performance, patient safety and long-term outcomes," states Dr. Thomas Kong, Medical Director of the Cardiac Catheterization Laboratory at CMHS.
The approval by the USFDA of the Synergy stent was based on data from the EVOLVE II clinical trial presented at the American Heart Association's 2014 Scientific Sessions. The EVOLVE II investigators compared the Synergy stent's bio-absorbable polymer against a durable-polymer everolimus-releasing stent in 1,684 patients and reported no definite stent thrombosis events with the Synergy stent after 24 hours. Four years of data from the EVOLVE I trial also demonstrated a very low repeat vascularization rate of 1.1 percent with the Synergy stent and a continued 0 percent stent thrombosis rate.
Community Memorial Health System is a not-for-profit health system which is comprised of Community Memorial Hospital, Ojai Valley Community Hospital, as well as the Centers for Family Health serving various Ventura County communities.
By Gazette Staff Writer — Wednesday, April 27th, 2016
Rotary supports Piru Youth Sports. Rotary President Kyle Wilson, presented a donation to Lupe Hurtado for Piru Youth Sports.
Enlarge Photo
Kate English, Rotarian and Katie Rhodes, speaker from Forever Found Forever Found is a nonprofit organization that exists to prevent, rescue and restore child trafficking victims. They began in countries such as India and later realized the problem in California. Between 2010-2012 California task forces identified 1,277 trafficking victims! It is even happening in our county! For more information visit www.foreverfound.org.
Enlarge Photo
By Paul Benavidez — Wednesday, April 27th, 2016
Part 2
Part 2 of last week's meditation column.
Briefly recapping last week's discussion of "self-harm" we learned that an individual's disposition is controlled by the brain's neural networks and that the person understands her or his environment and personal relations according to how the neural networks were formed due to experiences and influences created by the artifice of cultural constructs. The individual was not born with prejudices, opinions, judgments, ideologies, and the destructive habit of gossiping. Human constructs are acquired. Further, epigenetics enlightens us of the truth that we can change non-genetic negative imprint characteristics of previous generations affecting us. Recall the metaphor of the ocean wave being a negative thought. You have two choices. Confront the wave or dive under it and let the power of it pass over you, therefore, eliminating its power in your life. "Self-harm" is a perception of what is or isn't and arises through cultural constructs that shape your neural networks.
Metaphorically, the wave is a thought. Negative rumination (waves) produce neural networks transmitting chronic harmful neurochemicals which produce constant cortisol in the bloodstream and so on. Suicidal brooding thoughts are sometimes referred to as "tunneling" because the person sees no-way-out. It's a feedback loop that's harmful and hellish to escape. Metaphorically, diving under the wave is meditation. Eventually, through meditation the wave that has been oppressively crushing you becomes known as a mental impression - it's not even real. It's an illusion but harmful. The conversion of your perception is the result of the growth of new neural pathways abandoning the old destructive ones using your meditation practice. Meditation teaches the practitioner that your beliefs are cultural constructs. This is why meditation is transformative and clears a path forward toward a workable future for the individual and society. Barriers caused by negative thoughts are deconstructed.
What is truly real is your breath and because of the gift of breath you have life and life only exist in the present moment breath by breath, no other place, and time. The Latin definition of breath is the spirit. Your breath is your spirit. Don't confuse spirit with religion. Let your spirit, not your thoughts lead you into the ocean of life and life's unknown potentiality. New neural pathways not cluttered with the artifice of cultural constructs produce fruitful life possibilities.
Paul Benavidez, MFA
Meditation class is available at the Active Adult Center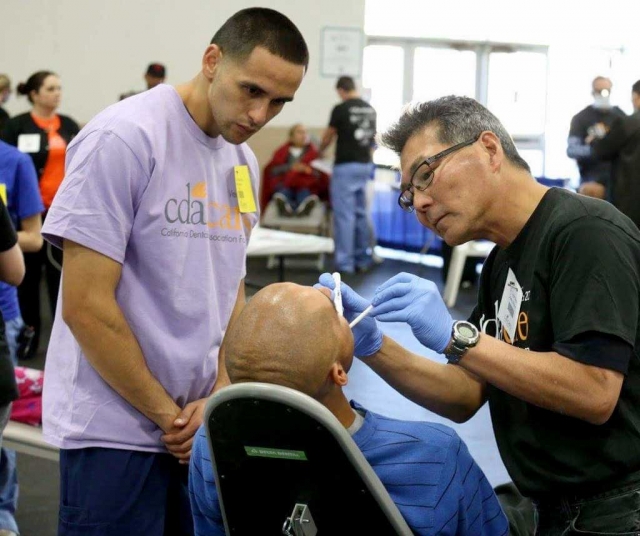 Pictured left is Gerardo Arevalo, 22 of Piru, observing and assisting at the event. Arevalo is a student at Oxnard College majoring in Dental Hygiene. He has earned an Associates in arts General Studies Social and Behavioral Sciences from Ventura College.
Enlarge Photo
By Gazette Staff Writer — Wednesday, April 27th, 2016
The CDA Foundation's volunteer dental clinic, CDA Cares, provided $1.5 million in charitable dental services to 1,884 people during the April 16-17 event at the Ventura County Fairgrounds.
In addition to providing dental services at no charge to Californians who experience barriers to care, CDA Cares educates the public and policymakers about the importance of good oral health and the need for an adequately funded dental safety net, which includes a well-functioning Denti-Cal program.
"These events highlight the tremendous oral health need in California and it's an incredible feeling to know that we are able to help more than 1,884 people in just two days," said CDA President Ken Wallis, DDS. "CDA is always looking for ways to improve access to care, and one of the things we're doing this year is sponsoring a ballot measure to raise the state's tobacco tax, which will support health care programs, save billions of dollars in smoking-related health care costs and save thousands of lives."
During the two-day event, dentists and dental professionals provided 11,583 dental procedures, including fillings, extractions, cleanings and oral health education. Volunteer technicians in the clinic's dental lab area worked to provide 188 complete and partial dentures and repairs.
"It's a great feeling to know you've helped someone by relieving their pain or infection. Patients hug us and leave smiling because they were able to get the help they needed," said Jean Creasey, DDS, chair of the CDA Foundation. "This event was a huge success and we wouldn't be able to host these events without the support of local volunteers and sponsors. We appreciate all the help we received from the Ventura community."
About 1,400 volunteers donated their time and services at the event, including 750 health professionals —dentists, dental hygienists, dental assistants, nurses and lab technicians — as well as hundreds of community volunteers who assisted with registration, translation, data entry and escorting patients.
The CDA Foundation is planning another CDA Cares event this year in Stockton Oct. 15-16.
For more information about CDA Cares visit cdafoundation.org.
By Gazette Staff Writer — Wednesday, April 27th, 2016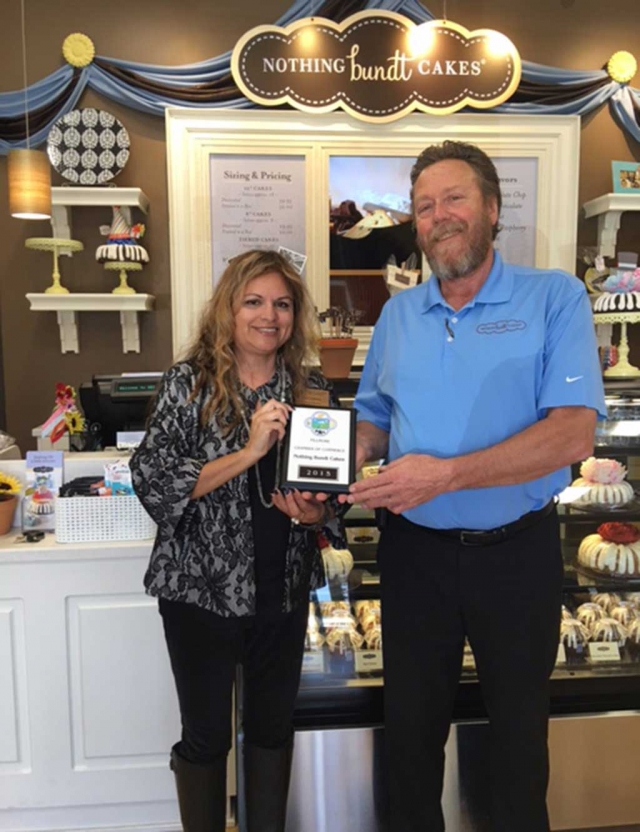 Welcome to our Fillmore Chamber member Nothing Bundt Cakes (1794 S. Victoria Ave.) in Ventura. They have ten cake flavors to choose from and forty unique cake designs. They also feature gifts and cards. Ari Larson from the Fillmore Chamber of Commerce hands Tom Downey the membership plaque.
Enlarge Photo
By Gazette Staff Writer — Monday, April 25th, 2016
Ventura County, CA – Ventura County Community Development Corporation (VCCDC) will host a free educational workshop open to anyone interested in learning more about Estate Planning. This workshop is part of VCCDC's "From House to Home" Homeowner Workshops which are designed to educate homeowners on varying topics such as Financial Planning, Property Taxes, Home Selling and more. The workshop will take place Thursday, April 28th, 2016 at the VCCDC Home Ownership Center located at 2231 Sturgis Road, Oxnard, CA 93030 (conveniently located near the 101 Freeway). The workshop will be provided in English and Spanish, both at 6pm.
Local attorneys Roy Schneider from Schneiders & Associates, L.L.P. and Rennee R. Dehesa from Law Office of Shuck, Becker, & Dehesa , L.L.P will be guest speakers. The workshop will go over the basics of wills, trusts, powers of attorney, living wills, and health care directives. Plus attendees will find out how to: avoid probate and save money, eliminate or reduce estate taxes, protect assets from creditors, protect the interest of their children after their death, and more.
There is no cost to attend the workshop. Space is limited. Seats can be reserved by calling (805) 273-7800 or on VCCDC's website: www.vccdc.org.
About VCCDC
The VCCDC Home Ownership Center is a one-stop-shop where a full circle of services and resources is available to prospective home buyers and homeowners, including: HUD approved pre-purchase education and counseling, post-home purchase workshops, realty, and lending services that include down payment assistance programs and more. VCCDC is a certified Community Financial Development Institution and the only nonprofit organization in Ventura County offering affordable loan products and down payment assistance for first-time homebuyers.
Since it was founded in 2001 as a local non-profit organization, VCCDC has worked to increase homeownership and economic stability in underserved communities of Ventura and Santa Barbara Counties. VCCDC is dedicated to ensuring that homebuyers are prepared for homeownership with the support of certified professionals who provide education and guidance, assisting with planning and problem solving. All VCCDC staff is bilingual, proudly serving the community. VCCDC accomplishes its work in partnership with other community organizations, and is financially supported by private and public funds. Visit us at www.vccdc.org and www.facebook.com/vccdc
By Gazette Staff Writer — Monday, April 25th, 2016
Sierra Bancorp (Nasdaq:BSRR), parent of Bank of the Sierra, today announced that its Board of Directors has declared a regular quarterly cash dividend of $0.12 per share, the same as the dividend paid last quarter but 20% higher than the dividend paid a year ago. The dividend was approved subsequent to the Board's review of the Company's financial results for the quarter ended March 31, 2016, which were close to management's expectations and reflect continued capital strength. The dividend will be paid on May 19, 2016 to shareholders of record as of May 5, 2016. Including dividends paid by Bank of the Sierra prior to the formation of Sierra Bancorp, the Company has paid regular cash dividends to shareholders every year since 1987, comprised of annual dividends from 1987 through 1998 and quarterly dividends since then. The dividend noted in today's announcement marks the Company's 69th consecutive regular quarterly cash dividend.
Sierra Bancorp is the holding company for Bank of the Sierra (www.bankofthesierra.com), which is in its 39th year of operations and at approximately $1.8 billion in total assets is the largest independent bank headquartered in the South San Joaquin Valley. The Company has over 400 employees and conducts business through 28 full-service branches, a loan production office, an online branch, a real estate industries center, an agricultural credit center, and an SBA center.
The statements contained in this release that are not historical facts are forward-looking statements based on management's current expectations and beliefs concerning future developments and their potential effects on the Company. Readers are cautioned not to unduly rely on forward looking statements. Actual results may differ from those projected. These forward-looking statements involve risks and uncertainties including but not limited to the bank's ability to maintain current dividend payments or increase dividend payouts to shareholder, its ability to continue to generate record financial results, changes in economic conditions, interest rates and loan portfolio performance, and other factors detailed in the Company's SEC filings. Sierra Bancorp undertakes no responsibility to update or revise any forward-looking statements.
By Gazette Staff Writer — Wednesday, April 20th, 2016
The 2016 Flower Show is over for another year. Those who participated, both as entrants and spectators, agree it was another great event. There were 339 entries across the nine divisions. The flower show co-chairs, Joanne King and Linda Nunez, worked tirelessly to pull everything together.
However, without the volunteers, vendors and donors, the show would not have gone on! The committee wants give a BIG, SINCERE thank you to all who helped. They are too numerous to name individually and include those who set up the tables, put out the signs, planned for most of the year, took entries, set out the flowers, created the website, sent plants for the plant sale, called the judges, sold the plants, helped the youth with arrangements, carried entries, manned the cafe, sold tickets, took notes for the judges, etc. We even got a few volunteers from the website. Without all the help, there may not have been a Fillmore Flower Show. Also, a thank you to all who came to enjoy the flower show. Fillmore was truly in bloom this year! More than one person was heard to exclaim, "Isn't the community of Fillmore special?"
The Fillmore Vision 20/20 Civic Pride Committee sold tickets for door prizes to make money to support the Flower Show for next year. Many merchants and donors gave items. We wish to thank the following for their contributions:
Ari Larson —Vivi jewelry; Avenue Pet; Bennett's Honey Farm; Carolyn Laskey, Central Station Bar and Grill; Chivas Skin Care—goat milk soap; Diamond Realty & Investments; El Pescador Restaurant, Genmai Restaurant; Joanne King; King and King Ranch; Mary and Ian's Eggs; Ventura County Nursery (Moe Shea); Otto & Sons Nursery; Paula Collin's hand painted gourds; Sandi Ward's Train Stop; The Scented Path; The Treasure Station; Vallarta Restaurant.
Music during the public viewing was spectacularly supplied by Becky Morales on Saturday and Mr. Cooper on Sunday.
Special thanks go to Amelia Aparicio and Doris Nichols. Ms. Aparicio encouraged her students at the Boys' and Girls' Club to enter the composition competition. Ms. Nichols had her Fillmore Middle School students draw roses and other flowers. Along with the other youth who wrote about "Fillmore in Bloom", and those who created arrangements, it was delightful to see such talent on display.
The judges for the Flower Show are professional judges who are in high demand. They travel around to many flower shows, but they really enjoy coming to Fillmore. One of the judges remarked, "This show gets better every year! The arrangements, bouquets and potted plants continue to improve each year."
The Fillmore Flower Show began in 1919. Except for a few years when the volunteers got tired, it has been proud tradition here. Thank you to all who participated, helped and came to the flower show this year. It is never too early to start planning for next year. Look at our website, fillmoreflowershow.com, to see the winning entries and many more flowers and plants.
By Gazette Staff Writer — Tuesday, April 19th, 2016
The 12th Annual NAMI Ventura County Walk benefitting the National Alliance on Mental Illness will be on Saturday April 30, 2016 at the Ventura Promenade. Check in and registration will begin at 9:00 am with the start time for the 5k walk beginning at 10:30 am. The Walk will be held rain or shine. There will be a program from 10:00 am to 10:30 am which will feature speakers from the Ventura County community.
The Walk is a tradition that provides an opportunity to raise awareness about the facts of mental illness, to erase the stigma associated with mental illness, and to raise funds so that NAMI Ventura County can continue to offer all of their programs and services at no cost to persons who can be helped by those services. It gives everyone a chance to show their support for all of the efforts put forth by NAMI Ventura County.
NAMI bases their mission on the principles of support, education, and advocacy for persons impacted by mental illness. They provide classes for family members, providers, and persons with a lived experience of mental illness. They also present in schools, hold support groups for family members, and provide outreach to persons who come to see persons who are in the inpatient psychiatric units in Ventura County. NAMI Ventura County also has a Peer to Peer class for persons in recovery and a Connections support group for persons in recovery as well.
The Walk in Ventura County is a fun family event with activities for children and opportunities to socialize. It also provides our community with a way for us all to come together to show our support for needed services for all persons impacted by mental illness.
To register as an individual walker or to form a team and/or to find information about sponsorships please call 805.641.2426 or visit ww.namiventura.org.