By Gazette Staff Writer — Tuesday, April 5th, 2011
at the Galleria, Hillcrest Center for the Arts, in Thousand Oaks starts April 7
The Arts Council of the Conejo Valley, "The Voice of the Arts," features a new exhibit in The Galleria at the Hillcrest Center for the Arts, 403 W Hillcrest Drive, Thousand Oaks, 91360. The title is "The Voice of the Arts Presents". This invitational show will have original works of art by thirteen artists who are board members of the Arts Council of the Conejo Valley and their invited guests. Co-Curators of the Galleria are Thousand Oaks artists, Janet Amiri and Connie Tunick.
Exhibition dates are April 7 - June 28, 2011. An Artists' Reception and installation of the new board of directors of the Arts Council of the Conejo Valley will take place Saturday, June 11, 2011, 4-6 pm; the public is invited to attend free of charge.
Artists from Thousand Oaks are Janet Amiri, Juliette Chayet-Cole, Judith Crowe, Cotty Kilbanks, Heidi Ritterbush, Victoria Sonstegard,and Connie Tunick; Westlake Village artists are Gordon Durich and Geri Schonberg; Rich Brimer and Kristi Colell, Camarillo; Theodora Ilowitz, Newbury Park;and Danielle Rabano, Los Angeles.
The show can be viewed daily from 9 am until 5 pm, and there is no charge. For more information call (805) 381-2747 or go to the web site: www.conejoarts.org.
By Gazette Staff Writer — Tuesday, April 5th, 2011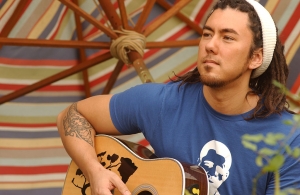 Justin Kawika Young
THOUSAND OAKS, CA. - California Lutheran University students are holding a luau and concert to raise money for victims of the earthquake and tsunami in Japan from 6:30 to 10 p.m. Thursday, April 21, on the Grace Hall basketball courts.
All Attached for Japan will feature Hawaiian singer/songwriter Justin Kawika Young. Young is the guitarist for pop singer Colbie Caillat and his 2007 album is called "All Attached." The event will also feature hula dancing and a presentation on the tragedy in Japan.
Admission is free. Catered Hawaiian food will be available for purchase.
CLU has many Japanese students studying in its undergraduate and graduate programs. Members of the Hawaii Club, Asian Club and Friends, and Action Abroad Alliance joined forces to organize the fundraiser to help the people of Japan.
Tickets for the buffet are $3. A food ticket and raffle ticket can be purchased together for $5. Raffle tickets will be sold individually as well. Anyone who donates to the cause will receive a wristband honoring Japan.
All proceeds will be donated to an organization providing aid to Japan.
Grace Hall is located at the south end of Campus Drive on the Thousand Oaks campus.
For more information, contact Melissa Harbison at mharbiso@callutheran.edu or (719) 360-3973.
By Gazette Staff Writer — Tuesday, April 5th, 2011
Children Learn About Ventura's Native American Culture
The Museum of Ventura County is now accepting registration for Chumash Youth 2011. The two sessions are June 20-24, and June 27-July 1, from 9:00 a.m. to 12:00 noon, and open to students currently in 3rd or 4th grade. Sessions are limited to 15 students.
This junior anthropology program helps children learn about the traditional culture of the Chumash Indians, Ventura County's indigenous Native Americans, through Chumash songs, stories, and games, as well as hands-on activities. Children make their own arrowhead, learn to make plant fiber string, a clapper stick instrument and other projects using traditional methods. During each session, Chumash elder Julie Tumamait-Stenslie visits to share legends and stories of her people.
T-shirt, snacks and all materials are included in the registration fee, which is $50 for the general public, $40 for museum members. Scholarships are available. Registration forms may be downloaded under education resources at www.venturamuseum.org, or picked up in the lobby of the Museum of Ventura County, 100 East Main Street in Ventura, from 11 a.m. to 5 pm, Tuesday through Sunday. For further information contact education@venturamuseum.org or call (805) 653-0323 ext. 300.
By Gazette Staff Writer — Wednesday, March 30th, 2011
The Sespe Players and Fillmore High School Drama Programs proudly present "Totally Rad!"
A new 80's musical written by FHS's own Josh Overton! This fun musical features some most excellent singing and dancing to tunes you'll remember from this gnarly decade. The hair styles and costumes are easily worth the price of admission!
The show opens this Friday, April 1st at 7pm. Other performances include: Saturday, April 2nd at 7pm, Sunday, April 3rd at 2pm, Friday, April 8th at 7pm, Saturday, April 9th at 7pm, Sunday, April 10th at 2pm.
Tickets are $5 for students and seniors, $7 for adults, and $15 for our new Anytime Ticket - good for unlimited admissions. Come see this Totally Rad show as many times as you want! Contact Josh Overton at 276-6070 or Janet Foy at 524-2757 for more info.
By Gazette Staff Writer — Wednesday, March 30th, 2011
Film tells stories of religious-environmental activists
THOUSAND OAKS, CA. - California Lutheran University will screen a documentary on religious-environmental activists at 7 p.m. Wednesday, April 20, in Overton Hall.
"Renewal" is the first feature-length documentary film to capture the vitality and diversity of today's religious-environmental activists. From within their Christian, Jewish, Buddhist and Muslim traditions, Americans are becoming caretakers of the Earth. With great courage, these women, men and children are re-examining what it means to be human and how we live on this planet. "Renewal" tells their stories of combating global warming and the devastation of mountaintop removal; of promoting food security, environmental justice, recycling, land preservation; and of teaching love and respect for life.
Emmy Award-winning filmmakers Marty Ostrow and Terry Kay Rockefeller produced the 2008 documentary.
CLU's Center for Equality and Justice, Office of Campus Ministry, and Department of Religion are sponsoring the free event.
Overton Hall is located south of Memorial Parkway near Regent Avenue on the Thousand Oaks campus.
For more information, contact Sam Thomas at sthomas@callutheran.edu or (805) 493-3693.
Mad's Greatest Artists: Sergio Aragonés: Five Decades of His Finest Works. Photo by Myrna Cambianica.
Enlarge Photo
By Gazette Staff Writer — Wednesday, March 30th, 2011
Book Signing Event with Introductory Talk, Discussion Period, Cartoon Demonstration, and More.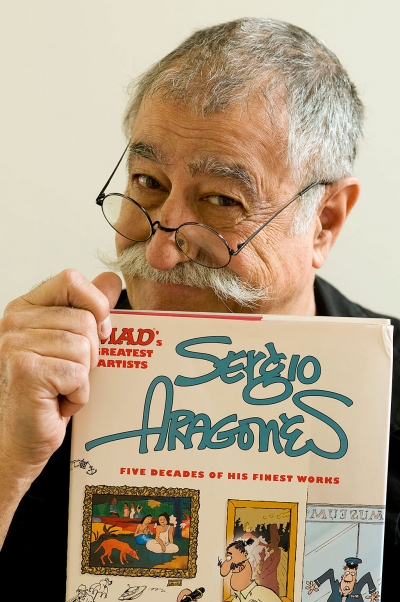 Sergio Aragonés. Photo by Myrna Cambianica.
Enlarge Photo
On Sunday April 10th, 2011, Sergio Aragonés, Mad Magazine's premier cartoonist, will be feted by the Ojai Valley Museum with a book signing event promoting his newest book, Mad's Greatest Artists: Sergio Aragonés: Five Decades of His Finest Works. This will be the first time Aragonés' fans will have an Ojai based book signing by him!
The book signing, talk, and cartoon demonstration will take place from 2 to 4 p.m. in the back courtyard of the Ojai Valley Museum. Aragonés, who resides in Ojai, was given a Retrospective Exhibition at the museum in 2009. The April 10th event brings him back to the museum after a hiatus of several years. Aragonés has a 50-year cartooning career and is said to be the fastest cartoonist in the world today. Come meet him in person, collect his newest tome, and enjoy his vivacious personality. Don't miss this rare opportunity!
Aragoné's new book will be available for purchase in the Ojai Valley Museum Gift Shop, before and during the event. 2011 museum members will receive a 10% discount on the book. Telephone orders will also be accepted through April 9th for those enthusiasts who cannot attend the event. Autographed books will be shipped to long distance buyers. The book signing proceeds will help support outreach programs of the Ojai Valley Museum.
Admission is $4.00 for non-members and free to museum members. For further information, to make a reservation or to order a book in absentia, please call the Ojai Valley Museum at (805) 640-1390, ext. 203.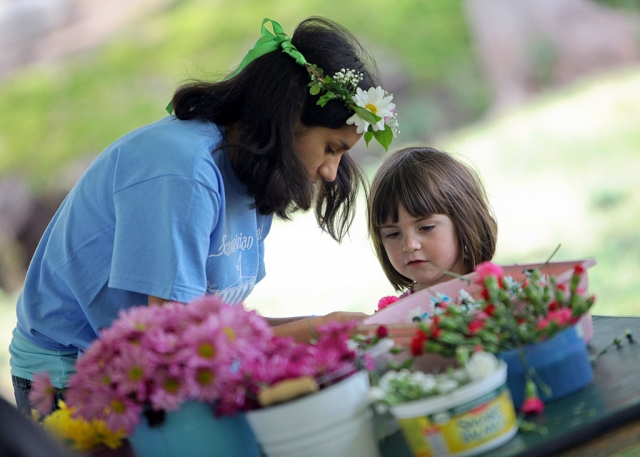 A volunteer helps a child make a flower head wreath at the Scandinavian Festival at California Lutheran University. Photo by Erik Hagen/California Lutheran University.
Enlarge Photo
By Gazette Staff Writer — Tuesday, March 29th, 2011
April 16-17, Family-friendly event is free for young children
THOUSAND OAKS, CA. - The Scandinavian Festival will provide affordable family fun when it returns to California Lutheran University in Thousand Oaks on April 16 and 17.
The event will run from 10 a.m. to 5 p.m. April 16 and 10 a.m. to 4 p.m. April 17 with food, entertainment and demonstrations highlighting the Nordic cultures of Denmark, Finland, Iceland, Norway and Sweden.
This year, a gammal dans (old-time dance) will be held 5 to 8:30 p.m. April 16 under a big tent. Several new entertainers will also perform at the festival this year. They include a Finnish-American duo, a young performing group that will sing songs by Abba and other groups, and a professional storyteller who will bring Hans Christian Andersen stories to life while demonstrating the Danish art of paperklip.
The festival will open with the traditional colorful parade of flags featuring Scandinavian dignitaries and Old World costumes and will continue with ongoing music, dancing, demonstrations and lectures.
The festival offers many activities for children including Dala horse croquet and a lawn game called kubb. Children can explore the cultures of five Scandinavian countries by completing crafts related to each one including flower head wreaths. Aspiring woodworkers can sand butter knives in one of the most popular booths. Visitors can also dance around a Maypole and explore a Viking encampment and Sami village in Kingsmen Park.
A variety of Nordic delicacies and handicrafts will be available. Vintage Scandinavian vehicles will be exhibited. Lutheran pastors from Scandinavian churches throughout the area will lead a worship service at 10:30 a.m. April 17 in Samuelson Chapel.
A Swedish-American professor and Norwegian-American administrator started the festival 37 years ago to showcase Scandinavian culture and the CLU campus. The university, which is celebrating its 50th anniversary, was the dream of Scandinavian immigrants and it was built on land provided by the son of Norwegian pioneers. The cultural celebration has expanded from 600 participants at the inaugural event to more than 6,000 visitors a year today.
The Scandinavian American Cultural and Historical Foundation is sponsoring the festival.
Admission is free for children 11 and younger and $7 for everyone else. Parking is free. CLU is located at the corner of Olsen Road and Mountclef Boulevard in Thousand Oaks. For more information, visit http://www.scandinaviancenter.org or email Sandra Grunewald at sgrunewa@callutheran.edu.
By Gazette Staff Writer — Tuesday, March 29th, 2011
March, candlelight vigil, other activities slated
THOUSAND OAKS, CA. - California Lutheran University will hold a march, candlelight vigil and other activities in honor of Take Back the Night on Wednesday, April 13.
Take Back The Night marches, rallies and events encouraging people to take a stand against sexual violence, particularly incidents involving female victims, have been held around the world for more than 30 years.
CLU's Center for Equality and Justice and student club Feminism Is... are co-sponsoring the events in Kingsmen Park on the Thousand Oaks campus.
An information fair with tables hosted by CLU groups and community organizations will be held from 6:30 to 7 p.m. As part of The Clothesline Project, shirts decorated by women affected by violence will be displayed.
Shira Tarrant, an author and faculty member at California State University, Long Beach who is an expert in gender and sexual politics, will give the keynote address at 7 p.m. Performances, a march and a candlelight vigil will follow.
Kingsmen Park is located between Memorial Parkway and Olsen Road near Mountclef Boulevard.
For more information on this public event, contact Sara Pressey at (805) 217-3438 or spressey@callutheran.edu.
By Gazette Staff Writer — Monday, March 28th, 2011
A showcase of healthy and environmentally green fundraising ideas, activities and vendors is scheduled for Thursday, April 14, 2011 from 4:00 pm to 7:00 pm, at the Ventura County Office of Education Conference Center at 5100 Adolfo Road in Camarillo. This inaugural event is co-sponsored by the Advocates for a Lifestyle of Exercise and Nutrition in Ventura County (A LEAN VC) and the Ventura Unified School District Healthy Schools Project. Parent, teachers, students, administrators, coaches and the community at large are invited and welcome to attend this free event.
This showcase will model and demonstrate a variety of vendor products that are not only healthy and/or environmentally green, but are also popular products that will sell well and bring in much needed funds for parent groups, booster clubs and other youth-serving organizations. Many of our youth serving organizations are not only facing reduced revenues from fundraising, but also an increased focus on providing our youth with healthy and environmentally appropriate activities and products. Also highlighted will be examples of successful fundraiser activities that don't involve selling a product that have been implemented by teachers, parent groups and coaches throughout Ventura County.
Several guest speakers will also present information at the Healthy & Green Fundraiser Showcase, including local Ventura County pro-surfer, Mary Osborne. There will be a balance of emphasis on both health and wellness and healthy environments – how to make money for your organization while helping the community stay healthy and clean! "The committee has worked hard to bring in local vendors and products to this event as we recognize the importance of local involvement in nutrition, wellness and the environment" said Anne Thille, Project Director of the Ventura Unified School District Healthy Schools Project.
"Visitors are welcome to come by anytime between 4:00 and 7:00 to visit vendor booths, hear our distinguished guest speakers and gather information about many of the available healthy and green fundraisers" said Nancy Maxson, the event coordinator. The first 100 visitors will receive a reusable bag to gather materials and information. In addition, each person will receive a ticket for a series of drawings that will be held throughout the event with prizes donated by participating vendors.
There is no charge to attend and everyone is welcome. For more information or to become a vendor, please contact Nancy Maxson at (805) 641-5000 ext. 1135. For more information on A LEAN VC, please contact www.healthyventuracounty.org
By Gazette Staff Writer — Thursday, March 24th, 2011
Concert April 10 in Samuelson Chapel
THOUSAND OAKS, CA. - California Lutheran University's Jazz Improvisation and Percussion ensembles will present a concert at 2 p.m. Sunday, April 10, in Samuelson Chapel.
The popular CLU performance groups will share the stage for an evening of exciting music making. The concert will feature jazz standards from the American Songbook, music for various combinations of percussion instruments and world music. CLU faculty members Peter Woodford and Scott Higgins will direct the ensembles.
The chapel is located south of Olsen Road near Campus Drive on the Thousand Oaks campus.
Donations will be accepted. For more information, call the Music Department at (805) 493-3306 or visit http://www.callutheran.edu/music.
By Gazette Staff Writer — Wednesday, March 23rd, 2011
Proceeds to fund scholarships, equipment grants
THOUSAND OAKS, CA. - California Lutheran University's Community Leaders Association will host a Hats and High Tea fundraiser from 2 to 4:30 p.m. Sunday, April 10, at the Plug Nickel Restaurant in Westlake Village.
Guests will enjoy entertainment and high tea in a garden-party setting. CLU faculty and student musicians will perform. Former television news reporter Willa Sandmeyer will emcee. A silent auction and prize drawing will be held. Awards will be given for most original hats and table settings.
Proceeds will fund student scholarships and educational grants. Scholarship recipients are selected for their community service, leadership potential and academic achievement. The grants purchase needed classroom materials, equipment and technology.
Dixie Vollmer, former owner of Plug Nickel Restaurant and Catering, is the event chair.
CLA was founded in 1963 to stimulate the community's interest in CLU's academic, athletic and cultural programs. Members organize fundraising and social events throughout the year to support academic departments and student scholarships. The organization has provided more than $1.8 million through the years.
The Plug Nickel is located at 717 Lakefield Road, Suite 1.
Tickets for the tea are $50. Sponsorships are available. For tickets or more information, visit http://www.callutheran.edu/cla or contact Robin Fielding at (805) 493-3084 or fielding@callutheran.edu.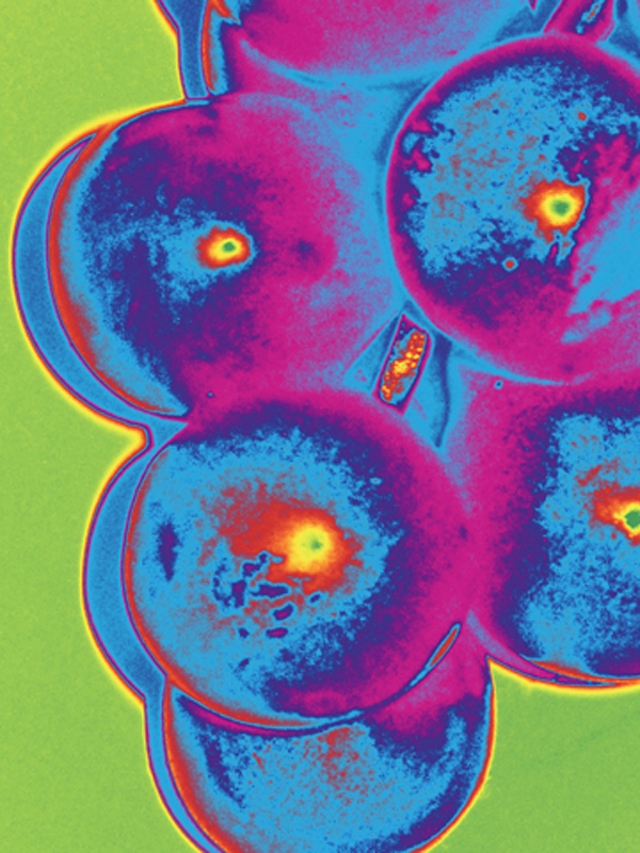 "The Grape Seduction" pigment print by Lis J. Schwitters.
Enlarge Photo
By Gazette Staff Writer — Tuesday, March 22nd, 2011
A wine art exhibit by Lis J. Schwitters
Photographic Artist and Printmaker Lis J. Schwitters will present an exhibition of her latest photographic art entitled THE FERMENTED FRUIT at the Harbor Village Gallery from April 6 to May 16, 2011. Artist's reception will be on Friday, April 15 from 5 – 8pm.
For her Fermented Fruit series, Schwitters incorporates colorful bold graphic design elements into photographs, producing a body of work exploring the subject of Wine Art. Using digital capture and creation methods, she manipulates images onto limited edition fine-art photographic paper and canvases. Inspired by colorful concert T-shirts, Dia de los Muertos, and ethnic hues, Schwitters creates psychedelic delights of powerful hypnotic energies of color. "The visual fermentation of my art creates such a powerful hypnotic trance that it engages the viewer with fruitful artistic delights, which will intoxicate and seduce them to buy my art.", notes Schwitters. Her image entitled "The Grape Seduction" received a Buenaventura Art Association Merit Award from local winemaker Bruce Freeman.
Photographic images by Lis J. Schwitters are in the permanent collection of the Museum of Ventura County, the Ojai Valley Museum, the California Museum of Photography, and in other public and private collections across the Country. With over 30 years in the photographic world, Schwitters has been employed as a newspaper photographer and printmaker for such major institutions as the Jet Propulsion Laboratory (NASA/JPL), Warner Bros. Studios, and Paramount Pictures, and have been producing Fine Art Photographic Prints for the past 10 years.
The Harbor Village Gallery is located at 1591 Spinnaker Dr. Suite 117C , Entrance # 3 in the Ventura Harbor Village . Open every day except Tuesday from 12 to 5 pm. For more information, call the gallery at 805-644-2750 or visit their website at www.harborvillagegallery.com . The Harbor Village Gallery is an art space of the Buenaventura Art Association. For more information about the artist please visit: www.LisJSchwitters.com .
By Gazette Staff Writer — Tuesday, March 22nd, 2011
Hilda Kilpatrick is a visual storyteller. Her new body of work, titled "Hope", is a pictorial narrative that reflects the artist's interpretation of the sentiment. Light-hearted in concept, Kilpatrick's new paintings will be featured in a solo exhibit at the Buenaventura Gallery from March 29 to April 23, 2011. Opening reception is Saturday, April 2 from 4-7pm.
The inspiration in Kilpatrick's subject matter derives from the notion that her scenery may be drastically different in a few years, or gone altogether. Environmental changes, overpopulation, urban growth—are but a few factors that attract the artist to capture the current landscape.
Her characteristic loose brushwork, warmth-infused surfaces and fresh painterly approach are evident in this new body of work. Yet, Kilpatrick's impressionistic new series incorporates some new elements---figures, cars, signs, animals—which create the aspect of the narrative.
She has shown her work at the Museum of Ventura County, City of Ventura Mayor's Office, been honored with the City of Ventura 2007-08 Artist Fellowship; she was awarded the Founders and People's Choice at the 70th Annual Santa Paula Art & Photography Show and has been featured in national publications such as SkyWest Magazine, Southwest Art Magazine and the Los Angeles Times.
This is her third solo show with Buenaventura Art Association.
The Buenaventura Gallery is located at 700 E. Santa Clara Street, Ventura, CA 93001. Gallery hours are Tuesday-Friday, 12-5pm and Saturday from 11am to 5pm. (805) 648-1235 or visit www.buenaventuragallery.org.
By Gazette Staff Writer — Tuesday, March 22nd, 2011
April 17, a perfect spring day for a delightful Sunday afternoon concert by our Ventura County Concert Band. 3:00 P.M. at the Ventura High School Auditorium.
Answering your cards, letters and requests, I have planned an unforgettable concert for you. I am sure that it will stir every facet of your being as you listen to the many delightful melodies from the greatest band music on the planet.
Our band members have created fine music for you during this past decade. These outstanding musicians will be the featured soloist at this performance. This concert will be the "CONCERT OF THE YEAR". An event to be enjoyed and remembered by all.
Share this invitation with a friend.
I'm looking forward to seeing you there.
Sincerely yours,
Maestro Dr. Bruce Colell
By Gazette Staff Writer — Tuesday, March 22nd, 2011
Coins, cash and counterfeiting! On March 27, 2011, the California Oil Museum in association with the American Numismatic Association's Money Museum will premiere Money Makes the World Go Round, an exhibit exploring the art and history of money from colonial America to the modern world, as well as the crimes of currency including counterfeiting and the most infamous bank heists of all time! This exhibit runs through June 12, 2011.
The California Oil Museum is located at 1001 E. Main Street in Santa Paula. Admission is $4 Adults, $3 Seniors, $1 Students (6-17), and FREE for children 5 years and younger and for our Members. The Museum is open Wednesday through Sunday from 10 a.m. to 4 p.m. Opening reception will be 1-3pm on Sunday, March 27. Bring your own collectable coin to display for the day!
Did you know that the first money used in the early colonies was beads, furs and tobacco? North American settlers were forced to use whatever was available including money substitutes — anything of value that could be exchanged for goods and supplies. Many types of European and Mexican coins also circulated. This early American currency and much more will soon be on display at the California Oil Museum! See also how Ben Franklin impacted American numismatics – from the earliest security measures in the printing of colonial paper money to designing Continental coinage and currency for the newly established United States.
Money has become one of the most prolific artistic mediums in the world, capturing our most celebrated presidents and citizens in portraiture and allowing them to remain ever-present in our society. The most iconic representations of Abraham Lincoln have been rendered on coins and banknotes and these early portraits will be shown. In addition, the artists behind money design and their artistic process will be revealed as well as the shapes, colors and materials of current money used throughout the world from coins to credit cards!
The power of money is often more appealing than its design and has inspired many a crime. Our visitors will become skilled in detecting counterfeit money, and will get to know the most cunning and dangerous bank robbers in history! Join us in discovering how Money Makes the World Go Round!
Who: California Oil Museum
What: Money Makes the World Go Round
When: March 27 – June 12, 2011
Where: 1001 E. Main Street, Santa Paula, CA 93060
Why: To discover the art, history and power of money
By Gazette Staff Writer — Tuesday, March 22nd, 2011
March 28, April 3 and May 2, 2011
SANTA PAULA, CA – A series of special events entitled Botke Vistas will be hosted at the Santa Paula Art Museum in exploration of the Museum's featured exhibit, The Artist's Eye: The Working Life of Jessie Arms Botke and Cornelis Botke. On March 28, the co-curators of the exhibit will host a discussion on the history of the Botkes and their art. On April 3, the Museum invites the public to B.Y.O.B., "Bring Your Own Botke", and share the story behind your painting with fellow collectors and fans. On May 2, local painter Susan Petty will offer her artistic perspective on the Botkes' technique and style.
"The exhibit itself is comprehensive. In fact, it is one of the largest Botke exhibits ever organized and, yet, there is still so much left to be revealed," co-curator Jennifer Heighton said. Heighton, along with fellow curators Meg Phelps and Kitty Botke Seemel will chronicle the careers of both Botkes and disclose little-known facts about the married artists. The curators will discuss their thought process in creating the exhibit and seeing it through fruition.
As a granddaughter of the Botkes, co-curator Kitty Botke Seemel will provide fans of her grandparents with a true impression of what life was like with the painters. Heighton added, "It will be a rare opportunity to truly get to know the Botkes!" This Curators' Talk will be held on March 28, 2011 from 4 – 5:30 p.m. and is $5.00 for Members and $10.00 for Non-Members.
If the Museum's multiple galleries filled with Botke treasures do not satisfy, then bring your own! In April, the Museum will host a gathering for Botke collectors and the general public. Former Museum of Ventura County Curator Anne Graumlich will moderate the event as fellow enthusiasts mix and mingle alongside works from their private collections.
"Botke collectors are always happy to share because they are aware of the delight that Jessie and Cornelis' works bring to other people. Considering that these selections will all be from private collections, many of them will not be on display again," said Phelps. B.Y.O.B. will be held on April 3, 2011 from 4 – 6 p.m. and is $10.00 for Members and $15.00 for Non-Members.
Through the Eyes of an Artist will be the final event in the Botke Vistas series. As the lives of Jessie Arms Botke and Cornelis Botke were defined by their art, in order to fully comprehend them, one must see through an artist's eyes. Esteemed Ventura artist Susan Petty will offer her own viewpoint as she describes and welcomes questions about technique, style and creative inspiration. This event will be held on May 2, 2011 from 2 – 3:30 p.m. and is $5.00 for Members and $10.00 for Non-Members.
The exhibit runs until June 5, 2011 and may be viewed during regular Museum hours: Wednesday – Saturday, 10 AM – 4 PM, and Sundays, 12 PM – 4 PM. The Museum is located at 117 North 10th Street, Santa Paula, CA 93060. To RSVP to a Botke Vistas event or for more information, please call the Museum at (805) 525-5554, or email info@santapaulaartmuseum.org
By Gazette Staff Writer — Tuesday, March 22nd, 2011
Work by colleagues & former students of Carlisle Cooper, William McEnroe, Norman Kirk and Gerd Koch will honor these four master artists and legends, in an exhibit in the Museum of Ventura County's Martin V. & Martha K. Smith Pavilion, on Saturday, April 9 and Sunday, April 10, from 11 am- 4 pm. In addition to the exhibition, there will also be painting demonstrations in the museum plaza by Norman Kirk, Debi Nowak-Hawkes, Rex Kochel and Annette Hammer. Admission is free for museum members, $5 for the general public, and includes entry to the entire museum. To attend call 653-0323 x 315.
Artists invited to exhibit include Cathy Day Barroca, Paul Benavidez, Richard Byron, Julie Dahl-Nicolle, Pat Richards Dodds, Richard Franklin, Donna Granata, Annette Hammer, Edward Hudson, Maggie Kildee, Rex Kochel, Jonny Kwan, Rita McBride, Debra McKillop, Carole Milton, Bob Moskowitz, Mona Newhouse, Debi Nowak-Hawkes, Bob Privitt, HirokoYoshimoto, and Jay Yoshimoto.
The two-day exhibition compliments Four Masters- Four Legends, the museum's current retrospective of paintings by Cooper, Kirk, Koch and McEnroe, four of Ventura County's most influential painters. All were involved in the seminal development of Ventura County arts organizations, and in the Ventura College Art Department, where they taught and nurtured generations of artists from the 1950s to today. The Four Masters- Four Legends exhibition ends April 24.
The Museum of Ventura County is located at 100 East Main Street in downtown Ventura, California. Open from 11 a.m. – 5 p.m. Tuesday through Sunday, admission is $4 adults, $3 seniors, $1 children 6-17, free for members and children under 6. For more museum information go to www.venturamuseum.org or call 805-653-0323.
By Gazette Staff Writer — Tuesday, March 22nd, 2011
Santa Barbara, CA. — Retired Secret Service Agent John Barletta will share his intimate story of serving President Reagan, his memories of the President and his thoughts on Reagan's legacy at a special event hosted by the Alzheimer's Association, California Central Coast Chapter, April 29 at The Reagan Ranch Center in downtown Santa Barbara.
In November, 1994, five years after leaving office, former president Ronald Reagan made a courageous gesture when he told the American people in a moving letter that he had Alzheimer's disease, an incurable form of dementia.
"(Nancy and I) hope this might promote greater awareness of this condition," Reagan wrote in his letter. "Perhaps it will encourage a clearer understanding of the individuals and families who are affected by it."
Indeed, at the time of Reagan's diagnosis, most people didn't know much about Alzheimer's disease. Reagan's letter helped to lead the way in breaking down that stigma and the myths that surrounded Alzheimer's. Following Reagan's disclosure, the ensuing years saw numerous high-profile politicians, actors, professional athletes and news personalities acknowledge their loved ones with the disease.
Harry Johns, president and CEO of the Alzheimer's Association in Chicago, will join Barletta as a special guest. He will discuss how Ronald Reagan's trust and faith in the American people changed the public discourse of Alzheimer's disease and dementia.
The Alzheimer's Association, California Central Coast Chapter, invites the public to attend this special event, which will be held 5:30 to 7:30 p.m., Friday, April 29 at The Reagan Ranch Center, 217 State Street, Santa Barbara. The evening includes a rooftop champagne welcome followed by a reception and tours of exhibit galleries at The Center. Western attire will be welcomed.
Tickets are $100 and can be purchased at the Chapter's website at alz.org/cacentralcoast. For more information, visit the website or call the Chapter office at (805) 892-4259.
About The Alzheimer's Association
The Alzheimer's Association is the leading voluntary health organization in Alzheimer care, support and research. Our mission is to eliminate Alzheimer's disease through the advancement of research, to provide and enhance care and support for all affected, and to reduce the risk of dementia through the promotion of brain health. Our vision is a world without Alzheimer's. The California Central Coast Chapter of the association covers San Luis Obispo, Santa Barbara, Ventura and Kern counties. alz.org/centralcoast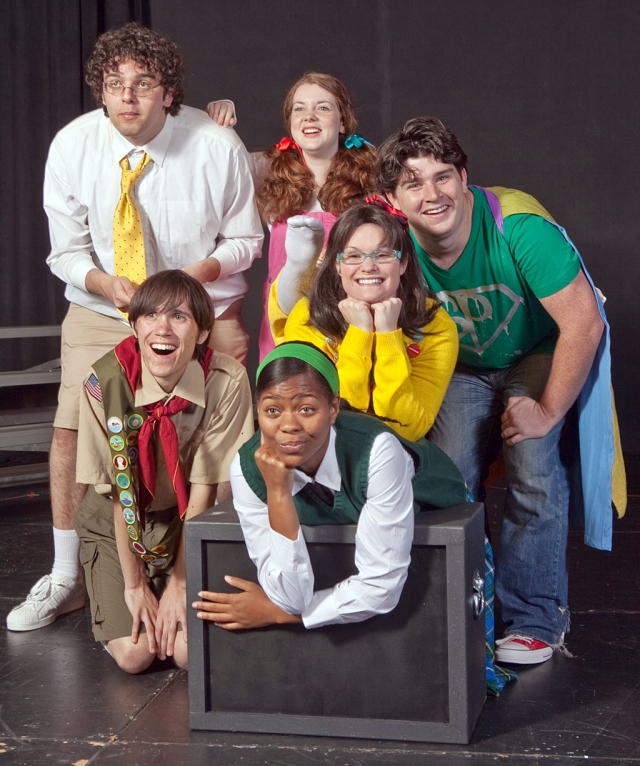 (Clockwise, starting with actress on the cube) The stars are Chaz Hodges, Eric Groth, Alex Greene, Sarah de la Garrique, Jeremy Hanna and Beth Palko.
Enlarge Photo
By Gazette Staff Writer — Monday, March 21st, 2011
Audience members will be chosen to join cast
THOUSAND OAKS, CA. - The California Lutheran University Creative Arts Division will present "The 25th Annual Putnam County Spelling Bee" in April.
The Mainstage Theatre performances of the Tony Award-winning musical will be at 8 p.m. Thursdays, Fridays and Saturdays and 2 p.m. Sundays from April 7 through 17 in Preus-Brandt Forum.
The one-act musical, which was nominated for six Tonys and won two, follows six quirky adolescents as they attempt to win the top prize in the annual Putnam County Spelling Bee. Three equally quirky grown-ups run the bee. Conceived by Rebecca Feldman and written by William Finn and Rachael Sheinkin, "Spelling Bee" was called "irresistible" and "'A Chorus Line' with pimples" by The New York Times. The original Broadway cast recording was nominated for a Grammy Award.
For each performance, four audience members will be chosen to join the cast onstage as competitors in the bee.
Ken Gardner, a CLU theatre arts professor for 26 years, is directing the play. The stars are senior theatre arts major Chaz Hodges of Chicago as Marcy, sophomore music major Eric Groth of Newbury Park as Chip, junior theatre arts major Alex Greene of Westlake Village as Barfee, freshman theatre arts major Sarah de la Garrique of Agoura Hills as Olive, sophomore theatre arts major Jeremy Hanna of Thousand Oaks as Leaf and senior international studies major Beth Palko of Glendale, Ariz., as Logainne.
The forum is located south of Olsen Road between Mountclef Boulevard and Campus Drive.
General admission is $20. For more information, call (805) 493-3415.
By Gazette Staff Writer — Wednesday, March 16th, 2011
Documentary follows cancer survivor's crusade
THOUSAND OAKS, CA. - California Lutheran University will show a 2010 documentary that charts one year in the life and work of a cancer survivor and biologist.
"Living Downstream"" will be screened at 7 p.m. Wednesday, April 6, in the Roth Nelson Room as part of CLU's Reel Justice Film Series, which examines the themes of equality and social justice. After the film, faculty members will participate in a panel discussion and question-and-answer session.
Raised in a small town in Illinois, Sandra Steingraber was diagnosed with bladder cancer when she was just 20 years old. Her mother was diagnosed with breast cancer when Steingraber was in high school. Many of her aunts and uncles have struggled with the disease. One aunt died from the same form of bladder cancer that she had. One might think that there is a genetic link, but Steingraber was adopted. This led her to consider something else families can have in common ‑ environment.
Based on Steingraber's acclaimed book, "Living Downstream" is an eloquent and cinematic feature-length documentary. The poetic 85-minute film follows the ecologist and cancer survivor during one pivotal year as she travels across North America, working to break the silence about cancer and its environmental links. Part scientific exploration and part personal, the film documents the growing body of scientific evidence that links human health with the health of our environment.
The Roth Nelson Room is located on Mountclef Boulevard between Memorial Parkway and Olsen Road on the Thousand Oaks campus.
CLU's Center for Equality and Justice is sponsoring the free screening. For more information, contact Sam Thomas at sthomas@callutheran.edu or (805) 493-3693.