Delighting the Child In Us All: Simms Taback Exhibition at Museum of Ventura County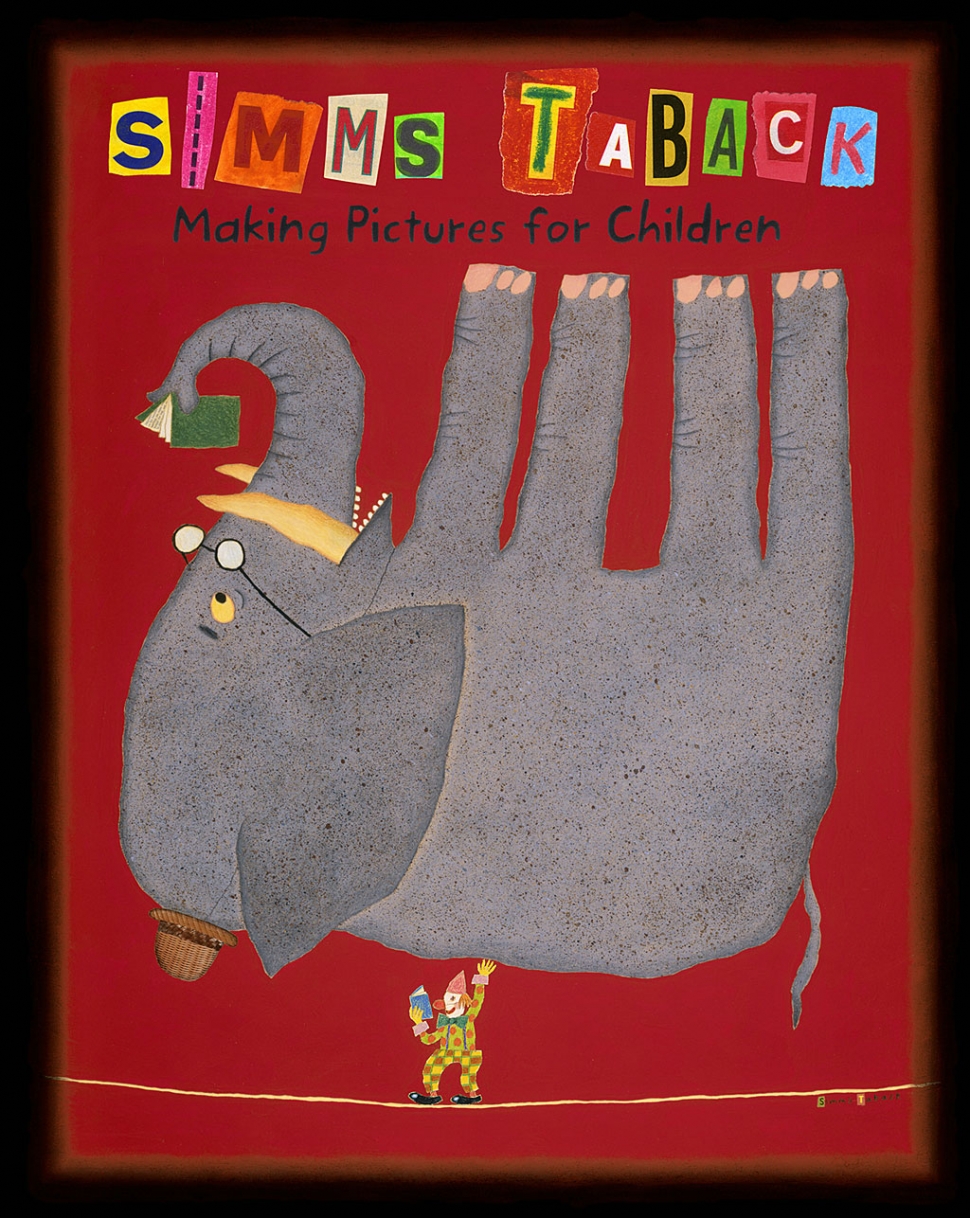 By Anonymous — Monday, November 14th, 2011
Original Children's Book Illustrations by Acclaimed Author Simms Taback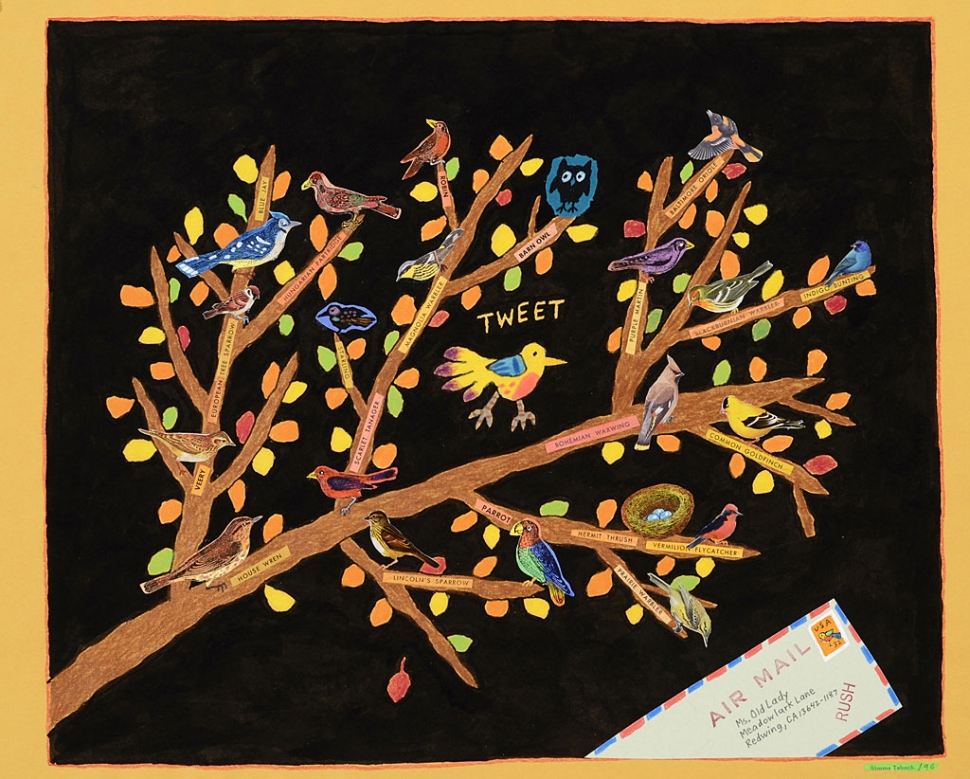 Retrospective Beginning December 4
Step into the brightly colored world of children's book author, illustrator, and Caldecott Medal recipient Simms Taback, when the Museum of Ventura County presents Simms Taback: Making Pictures For Children. The retrospective of his original illustrations opens December 4 and runs through February 12, 2012.
The Taback books are acclaimed for their humorous asides and exquisitely designed pictures, inspired by outsider and naïve art. Always a storyteller, Taback was a graphic designer for many years for clients such as McDonalds, for whom he designed and illustrated the first Happy Meal box. After selling his greeting card company, he decided to write and illustrate There Was an Old Lady Who Swallowed a Fly, adapting a familiar folk tale into a new kind of visual story by using die cuts to allow readers to see inside the old lady's stomach each time she swallowed animals of ever-growing size. It was chosen as a 1998 Caldecott Honor Book. In 2000 he was awarded the prestigious Caldecott Medal for Joseph Had a Little Overcoat, in which he used the same concept. Over the years, Taback has written and illustrated almost 50 books for children, and was selected twice for a New York Times Best Illustrated Book Award.
Taback now lives in Ventura, California. During his career, he also taught illustration and design at the School of Visual Arts in New York and at Syracuse University. The Graphic Artists Guild bestowed on him its Lifetime Achievement Award in 1998. His alma mater, Cooper Union, awarded him the Augustus Saint-Gaudens Medal for professional. achievement in 2001.
The Museum of Ventura County is located at 100 East Main Street in downtown Ventura. Hours are 11 a.m. – 5 p.m. Tuesday through Sunday. Admission is $4 adults, $3 seniors, $1 children 6-17, members and children under 6 are free. For more museum information go to www.venturamuseum.org or call 805-653-0323.