Obituary
Yvonne Mary Meyers (1923-2021)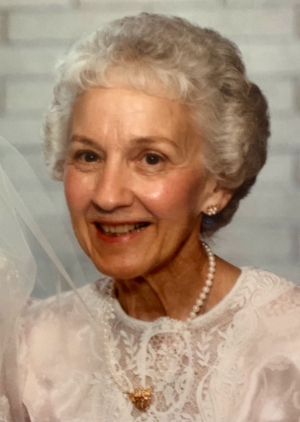 Yvonne Mary Meyers (1923-2021)
Yvonne Meyers, a wonderful nurse, wife and mother departed her loving family on June 4, 2021, at the age of 97.
Yvonne was born in Callaway, MN on October 11, 1923 to Emile and Mary Lefevbre the 7th of 10 children. She was the last surviving child.
Yvonne was mother to Peter, Annie, Jeanne, Jim and Susan. She raised her children with love and devotion in Fillmore, CA alongside her loving husband Lucian.
All her life, Yvonne was known for her kindness. Her favorite activities included prayer and spiritual reading, cooking and floral arranging. Her Christian values shined throughout her life.
She is survived by her 5 children, 11 grandchildren and 2 Great-granchildren.
Yvonne will be interred next to her loving husband at Santa Clara Catholic Cemetery in Oxnard, CA.