Obituary
Walter Jean Taylor (1924-2012)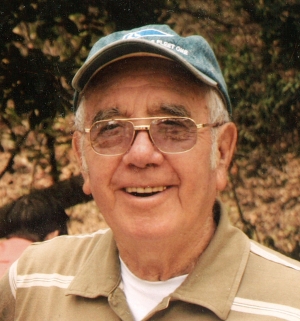 Walter Jean Taylor (1924-2012)
Walter Jean Taylor died peacefully in his sleep on December 26, 2012. He was born on May 16, 1924 to Walter William and Helen Howe Taylor in Altadena, CA. When Walt was 9 years old, his family moved to Summerland, between Carpenteria and Santa Barbara. It was at this point in his life that Walt's lifelong passion for the ocean and sailing began.
After graduating from Carpenteria High School in 1942, Walt joined the U.S. Merchant Marines. He served his country during WWII as an engineer aboard several "Liberty" ships—and even had one shot out from under him in the Bering Sea on Christmas Day, 1942.
Following WWII, Walt returned to Santa Barbara and fell in love with Myrna Bartlett. They married on December 18, 1948—and had just celebrated their 64th wedding anniversary 8 days before his death.
As newlyweds, Walt and Myrna moved to Live Oak, CA where he began his long and passionate career as a teacher. In 1953, Walt was hired to teach at Sespe Elementary School in Fillmore. He taught sixth grade until 1965, when Walt became the Principal of Sespe School. Before he retired in 1981, "Mr. Taylor" also served as Principal at San Cayetano Elementary School.
Walt's love of teaching and his students was obvious. He was a dedicated teacher who instilled a true desire for learning in all the students who were fortunate to pass through his classroom door.
An outdoorsman, who sailed, back-packed, hunted and fished, Walt was also an avid storyteller. He could always be counted on to entertain with a story about subjects ranging from growing up in the Great Depression to stories of how his grandson caught "a monster" fish.
Walt is survived by his wife, Myrna, his children Pam (Pat) and Bart (Annalee), 8 grandchildren, Kimberlee (Jeremy), Gregory, Christopher (Anabella), Colin (Krystal), Bethanna (Joshua), Esther, David, and Violet, and his 3 great-grandchildren, Rowan, Adeline, and Blaze.
A memorial service is being planned for March 30, in Fillmore, at a site to be determined.
In lieu of flowers, the family requests donations be made to the charity of your choice—preferably a charity that benefits education and/or students.