Obituary
Virginia Marie Chessani (1945-2022)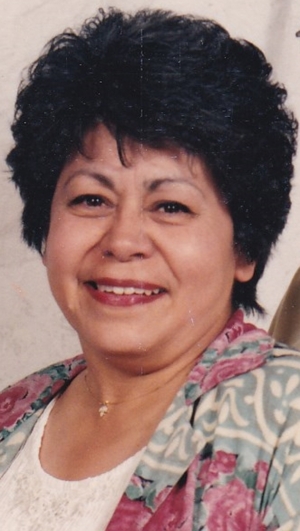 Virginia Marie Chessani (1945-2022)
It was on Mother's Day May 08, 2022 that the Chessani and Alcantar families paid their final tributes to Virginia Marie Chessani: a Mother, Grandmother, Sister, Aunt, Cousin, and Friend in the community of Piru. With hearts heavy the family sat in vigil by her side as she was called home to join her husband Arthur "Art" Chessani, lost only 2 years earlier on Father's Day 2020. Her final moments were nothing less than peaceful, as she was truly surrounded in love by the family who filled her life with meaning and joy.
Virginia Marie Chessani was born Virginia Marie Alcantar on June 22, 1945 to parents Julio and Josephine Alcantar in Santa Paula, California. She was the eldest of five siblings, survived in life by: Rudy Alcantar Sr.; Irma Torres; Maria Troyke; and Cristina "Cris" Aguilar. Virginia grew up in the town of Piru, raised as the next-door neighbor of her eventual sweetheart and late husband Arthur Chessani. The two attended Fillmore High School where their three children would later graduate in their footsteps. In high school Virginia worked as a carhop at the local A&W Root Beer Stand in Fillmore, California during its prime. Shortly after graduating high school in 1963 she attended Bernard's Beauty School in Ventura, California. She enjoyed a brief career as a beautician before venturing into business with her husband as the proud owners of Lechler's Store in their hometown of Piru, California. Virginia went on to join the Retail Clerk's Union as a Grocery Checker with Alpha Beta and later Ralph's where she eventually retired after 30 years of dedicated service. After retiring she quickly found herself restless and went to work for Kohl's retail store in Ventura shortly after it's local premiere in California. Virginia demonstrated a strong work ethic in each job she held and in her unending dedication to her family at home. Before leaving to work each day, she woke early to prepare meals to feed those she loved at home. Her pantry was always full of goodies for grandchildren, nieces, and nephews, and the front door was always open with a welcoming invite. She was a quiet but generous personality with a warm heart and a cloaked sense of humor. When Virginia laughed so did those around her, as she would suddenly burst into tearful laughter at the most unexpected but humorous moments.
Virginia will be remembered by her family for her love of Chumash Casino. She enjoyed regular trips to Chumash with her late husband, late mother, daughters, and sisters, always eager to play those quarter slot machines. Each year she marked her birthday with a trip to Las Vegas with family by her side. Virginia was always ready for a road trip and would never miss the opportunity to travel for the games and sporting events of her children, grandchildren, and nieces & nephews. Each year the Chessani family traveled to Convict Lake Resort just outside of Mammoth Lakes to enjoy an annual Opening Day Fishing trip. Virginia faithfully fed the fishermen in her life, waking early each morning to cook a full breakfast meal to warm them upon their return to the cabin. She loved to pack a picnic lunch to share with her family on camping trips and in remote parks along the way. Virginia was famous for her Macaroni Salad at any family function, and loved a good Banana Cream Pie and a simple cup of coffee with her late husband Art. You knew Virginia was done with a meal when she sneezed 3 times, always prompting the laughter of her family.
Always dressed in her favorite color blue Virginia was a true Dodger fan, a Pokeno player, never missed a Piru Christmas Parade, was a devoted mother and grandmother, and certainly never missed a beat when it came to caring for those she loved. Virginia leaves behind her three adult children and their respective families: Cynthia Chessani; Annie Alvary; and Phillip Chessani. While Virginia loved her children greatly, it was her grandchildren that became her pride and joy. She is survived by 8 grandchildren, 1 great granddaughter, and a great grandson on the way. Auntie V, as her relatives would lovingly call her, was a caretaker to everyone in her life. She demonstrated her unconditional love by showing up with reliable commitment and by opening her home and feeding those she welcomed inside. Virginia was headstrong and never complained in life. She knew what she wanted, couldn't be persuaded, and enjoyed her routine. Virginia carried that same stoic and steadfast perseverance into her final years and days with grace.
Mother's Day will forever be marked in the hearts of those who knew and loved Virginia Chessani; not only for the loss that it now symbolizes, but for the tribute it has always paid to the mother and grandmother that Virginia was in her lifetime. As a family the Chessani's and Alcantar's are comforted to know that she is now resting with her best friend and husband "Uncle Art," and is joined by her parents in eternal life.