Obituary
Verlee Ann Duckett (1929-2022)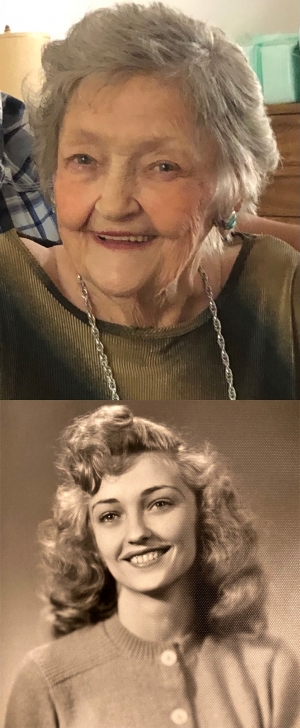 Verlee Ann Duckett (1929-2022)
Verlee Ann Duckett passed away on March 7th, 2022 in Fillmore, California. She was 92 years old.
Verlee was born on June 20th, 1929 on a farm in Nebraska. Verlee grew up in Fillmore, California after moving from Nebraska at the age of six with her parents, Gilbert and Louise Wilson, and sister, Eileen. While attending Fillmore High School, she met her husband, Douglas, and later raised three children together. Throughout their lives together, Douglas and Verlee enjoyed hosting get-togethers in their home with loved ones. Verlee loved remembering the past while laughing along with family and friends. She would frequently reminisce about walking home from Bardsdale School as she and her sister would stop and climb fruit trees along the way.
She was preceded in death by her husband, Douglas Duckett, and sister, Eileen Rose. She is survived by her children, Michael Duckett, Christine Medina, and Janna Cassidy. She is also survived by six grandchildren and six great-grandchildren.
Verlee will be loved forever and ever by her family. She will be buried alongside her husband, Douglas Duckett, at the Bardsdale Cemetery in Fillmore, California.