Obituary
Timothy MacLean Smith (1956-2013)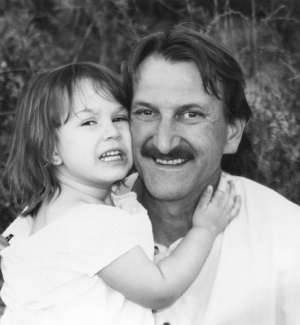 Timothy MacLean Smith (1956-2013)
Timothy MacLean Smith, 57, died on Saturday, August 3 at 8:00a.m. at UCLA Medical Center from organ failure.
Tim was born in Pomona, California on March 5, 1956 to Bob and Irene Smith. He was the youngest child of 6. Tim graduated from Chino High School in 1974 then attended Moorpark College and transferred to Cal Poly SLO majoring in Industrial Technology and Graphic Communications.
Tim then became an Ojai "Hot Shot" firefighter and worked as a carpenter for many years. Tim, at 43 years old, kept busy working for Fillmore Unified School District as the Director of Maintenance and Operations and held a part time job for the city of Fillmore as a public works inspector. It all stopped in 1999 when Tim had double by-pass heart surgery and synthetic heart valve installed which doctors said he miraculously survived. Tim's heart complications were a result of his diagnosis of Marfan Syndrome which led to his declined health over the years. Tim had stayed positive and brave through all setbacks and complications he faced up to his death. He continued to amaze doctors with his will to live. He focused on his family and devoting his time and energy in raising his three children. He spent his time helping others in need; delivering bread to the needy and serving at his local church on the worship team. He loved the Lord deeply and showed and shared this love with others around him. Tim will be remembered for his kind and gentle spirit, and a man after God's own heart.
Beside his devotions, Tim enjoyed playing basketball and volleyball in college. He was an avid sports fan too. Tim also appreciated the arts and was detail oriented in all his endeavors. Tim loved listening to his children play their musical instruments; Asher the guitar and violin, and Ezra the guitar.
Tim is survived by his mother Irene, and siblings Tina, Terry, Tessa, and Tammy; his former wife Cecilia and three children; Asher 21, Ezra 19, and Selah 15. He is preceded in death by his father Bob and brother Tom.
A celebration of Tim's life will be held at the Foursquare Church in Fillmore, at 324 Sespe Ave., on Saturday, August 24 at 2:00p.m. Condolence cards may be sent to Asher, Ezra, and Selah at 208 Fourth Street, Fillmore, CA 93015. In lieu of flowers, memorial contributions may be made to the Tim Smith Fund at Santa Clara Valley Bank, 527 Sespe Ave., Fillmore, CA 93015.