Obituary
Theresa Maureen Hight (1953-2021)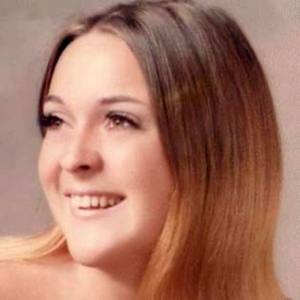 Theresa Maureen Hight (1953-2021)
Theresa Maureen Hight, 67, of Fillmore, CA passed away surrounded by loved ones on May 2, 2021 due to complications with her battle to lung cancer.
Theresa was born on August 18th, 1953, to Jay and Mary Theresa Hight in Santa Paula, California. Shortly after the death of her Mother, Theresa at the age of 12 was raised by her Sister and Brother In-Law, Jayne and Bobby McCary. After graduating from Newbury Park High in 1970, Theresa went on to study Architecture at the California State University of Northridge.
In 1970 Theresa met Ali-Reza (Amir) Nikoumanesh at the California State University, Northridge. They immediately hit it off and married only one year later in 1971. They moved to Ventura, California and had their first and only child, Shamsi Nikoumanesh in 1972. After the birth of Shamsi, the three of them lived in Tehran, Iran for approximately one year.
Shortly after moving back to United States, Theresa worked approximately twenty years at the family's Television and Electronic business at Jay Hight TV, which was located under the town clock on Main Street in the city of Santa Paula. The family business of Jay Hight TV started in the 1950's and ended in the 1990's. Theresa truly loved working there and interacting with all patrons that ranged from the citizens of Santa Paula to all of Ventura County. Theresa also assisted her father Jay Hight with his philanthropy to the City of Santa Paula; Santa Paula High School-Football Team and students; Santa Paula Police and Fire Departments, Sant Paula Hospital, Kiwanis Club, Santa Paula Boy & Girls Club, Santa Paula & Fillmore Parades and Festivals and countless religious organizations and churches.
Theresa and Ali-Reza (Amir) divorced a few years after their wedding and then Theresa met and married Butch Maynard. Theresa and Butch Maynard were married around a decade. Shortly thereafter her divorce with Butch Maynard, Theresa meets Donald J. Lloyd. Theresa and Donald J. Lloyd were married close to thirty years and lived a few years in St. George, Utah.
When Theresa had Shamsi, she decided to dedicate her life in being a compassionate and loving mother. Theresa excelled at supporting Shamsi in her academics and inspired Shamsi to pursue a career in Medical Coding and Healthcare Management for which Shamsi attended Dixie State University. Theresa and Shamsi had Unbreakable bond with each other and were not only Mother and Daughter, they were sincerely best friends.
In November 2004, Theresa's one and only grandchild, Dante Alcaraz was born, he truly was her pride and joy. Theresa was passionate about being a Grandmother to Dante and truly adored and spoiled him. She was there for his academic, musical and sports events with glowing honor and praising him with all his milestones and accomplishments.
When she wasn't filling her home with warmth and kindness for all, she could be found making delicious meals, barbeques, and baked goods in her kitchen, she also loved making quilts and crafts and giving them to her loved ones. Theresa had a contagious laugh and a sweet deposition. Theresa supported her family through the many passions and difficulties of their lives, she made it her mission to improve the lives of others. We will miss her greatly.
Theresa was a wonderful Daughter, Mother, Grandmother, Sister, Sister In-Law, Aunt, Great Aunt to members of the Hight, Stroud, McCary, Ramirez, Maynard, Cabral, Nikoumanesh and Lloyd families. Theresa was predeceased by her Father and Mother, Jay & Mary Hight; Brother, Buddy Hight; Sister, Jayne McCary; Niece Holly Hight. She is survived by her Daughter, Shamsi Nikoumanesh and long life confidant Samuel Greer III; Grandson, Dante Alcaraz; Brothers-Joseph Stroud and Jimmy Hight, Sister-In Laws: Sue Maynard, Terry Hight, Susan Stroud, Linda Hight, Sharon Seabaugh-Beckman, Louis Hight; Brother-In Law: Bobby McCary. Nieces- Kelly Hight, Cyndi and husband David Ramirez, Tuesday Dawn Hight, Tricia Stroud; Nephews- Sean & Justin Hight, Robbie and wife Sheri McCary, Mikey McCary and girlfriend Leona Palmateer, Scotty Hight, Adam Stroud and many more Great Nieces and Nephews.
Visitation will be from 3:00pm to 8:00pm on Friday, May 21, 2021 at the Chapel within the Perez Family Funeral Home, 600 Central Avenue in Fillmore, California. On the following day, Saturday, May 22, 2021, a final private visitation for her direct family will begin at 8:30am. To follow, a General Public visitation will begin at 9:00am-10:00am, funeral services will start at 10:00am. Burial to follow at Santa Paula Cemetery, 380 Cemetery Road in Santa Paula at 12:00pm.