Obituary
Thelma Alene Hill (1925-2022)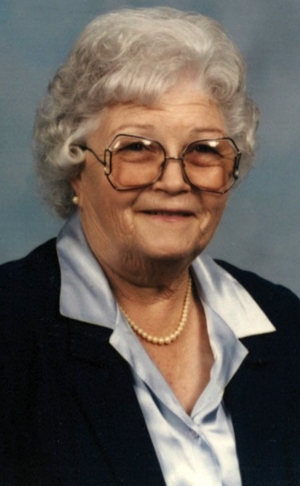 Thelma Alene Hill (1925-2022)
Thelma Alene Hill passed away Tuesday morning, April 12th, 2022, at home in Alma, Arkansas.
She was born September 28th, 1925 in Dyer, Arkansas, the daughter of Bob and Nellie (Flanigan) Hankins. Thelma attended school in Dyer and Alma high school to the 10th grade. She married William (Bill) Hill on May 13th, 1941 in Ozark, Arkansas.
Thelma loved piecing and quilting quilts, tending to her plants and flowers, fishing and cooking.
She was devoted to her Christian faith. She loves spending time with her family, grandchildren and friends. She was always ready to help others when needed. She did not have any animals but, her door was always open for the grandkid's animals.
Thelma was preceded in death by her parents; her husband ; her two sons; Donald and Bobby; three granddaughters, Sheila, Carrie, and Lisa; one great grandson Kevin; five brothers, Bill, Jay, Walter, Fred and Matthew; and two sisters, Peggy Jean and Maude Davis; mother-in-law Beatrice and father-in-law, William Hill; and several nephews and nieces. She is survived by her children; Billy Wayne Hill and wife Barbara of Victorville, California, Larry Wayne Hill of
Kelseyville, California, and Thelma Lois Kozar and Husband John of Alma, Arkansas; 14 grandchildren; 25 great grandchildren; and 11 great- great- grandchildren. Also, many nieces and nephews and friends.
Visitation will be held Thursday, May 5th from 4 PM to 8 PM located at the Perez Family Funeral Home 600 Central Ave., Fillmore, CA 93015. Funeral service will be held Friday, May 6th at 9 AM at the Perez Family Funeral Home 600 Central Ave. Fillmore, CA 93015. Burial to follow at Bardsdale Cemetery in Fillmore.