Obituary
Terry Lynn Brockus (1969-2014)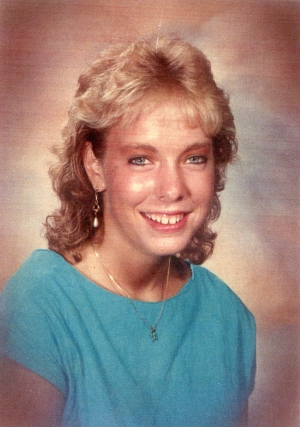 Terry Lynn Brockus (1969-2014)
It is with great sadness the family announces the passing of Terry Lynn Brockus. She passed from this life December 25th. 2014.
Terry was born July 25th. 1969 in Santa Paula, CA. and grew up in Fillmore and Bakersfield. She was preceded in death by her brothers, William Brockus Jr. and Keith Brockus. She is survived by her Mother Gail Cranston, her Father William Brockus, wife Greta, children, Brad Balades and Tayler Balades, sisters Cris Brockus, Tammy Summers, brothers Gary Bement, Paul King and Shaun Ferry, step brothers, Chris Collins, wife Sandy, Phillip Collins, wife Rosemary, step sisters, Pam Hovatter, Cindy Fogo, husband Ray and numerous nieces and nephews.
Terry loved her children and her family. She was fun loving, tender hearted, kind, thoughtful, loving and generous to all who knew her. She never knew a stranger because she was a friend to all. She enjoyed camping, boating, riding in the dune buggy and country music. She loved to laugh at a good joke.
We will forever miss her loving ways, her kind heart and the sound of her laughter. She will be truly missed by family and friends. We will hold you in our hearts forever. Private Memorial will be held by family.