Obituary
Teresa Toussau (1954-2015)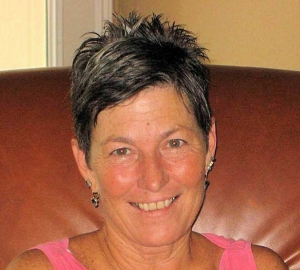 Teresa Toussau (1954-2015)
Teresa Toussau, age 61 of Royse City, TX, passed away Tuesday, September 8, 2015 in Dallas, TX. She was born June 16, 1954 in Oxnard, CA, to Roy Lee & LaRue (Hutchins) Hays. Jesus came first in her life. Teresa was a loving wife, mother and grandmother. She was a LVN for 42 years, taking care of others in California, Idaho and Texas, most recently at Hunt County Regional Medical Center in Greenville, TX. Teresa was a member of Cornerstone Community Church in Rockwall, TX.
She is survived by her beloved husband: Michael Toussau of Royse City, TX; children: Marie Boehme & husband Chopi of Cabo San Lucas, Jason Merry & wife Sofia of Cabo San Lucas, Sarah Strickland & husband Aaron of Royse City, TX, Simon Toussau of Boise, ID, and Michael "Cody" Toussau & wife Kimmie of Boise, ID; brother: Tom Hays & wife Laura Lynn of Mariposa, CA; sister-in-law: Jean Hays of Roseville, CA; and grandchildren: Kai, Kiara, Kisa, Lauren, Serena, Katie, Abby, Samuel, Shelley, Kayla and Natalie. Teresa was preceded in death by her parents; and brothers: Bob Hays and Bill Hays.
Memorial services will be held 2:00pm, Saturday, September 12, 2015 at Cornerstone Community Church, 1950 Alpha Drive, Rockwall, TX, with Pastor Doug Fox and Pastor Duane Burton officiating. Memorial contributions may be made to Word of Life Christian Fellowship, PO Box 2164, Rockwall, TX 75087.