Obituary
Susan Banks (1945-2020)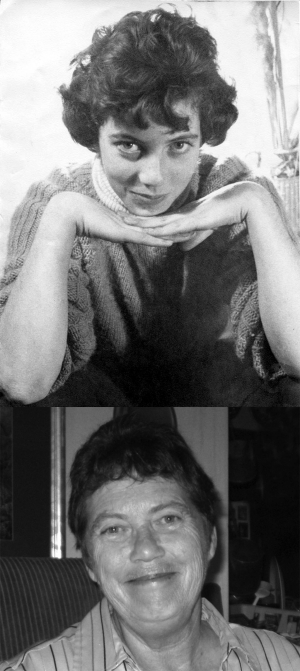 Susan Banks (1945-2020)
Susan Banks passed away unexpectedly of an aortic aneurysm rupture on February 14, 2020. She was 74 years old.
Susan Christine Banks was born in England on April 3, 1945. At the age of nineteen, she left home and came to the United States by ocean liner. She worked as a temp in Boston for several months, then continued her adventure across the upper United States by Greyhound Bus. She arrived in Los Angeles and met her future husband, Keith Banks. They were married in England on her 21st birthday. The couple returned to the United States and Susan became an active mother to her three children.
The family moved to Fillmore in 1974. Keith and Susan became well known in Fillmore for their home remodeling business, House Doctors, where Susan specialized in tile work and painting. They also became Real Estate Agents. Susan was a regular as a volunteer in the children's classrooms and she became very active in the community.
After the death of her husband, Keith, in 1996, Susan began working with her daughter Taurie and they opened Iron Horse Saddlery, an equestrian equipment store, in Moorpark and Fillmore. When her father had a stroke Susan retired, becoming a caretaker for her parents until their passing. For the past several years she has kept busy doing painting jobs and helping her daughter Taurie with her business ventures.
Since moving to Fillmore, Susan has been very active in the Fillmore Women's Service Club, holding many offices and holding the position of president several times. She was an advocate for the scholarship program and helped develop the Adult Women's Scholarship, for women returning to education, and the Trade Scholarship, for those students with special talents. She encouraged her daughter, Taurie to join the club and Taurie is now the current president, continuing Susan's legacy of helping our community.
Susan also enjoyed fostering kittens for the Santa Paula Animal Rescue Center. She was very proud of the fact that she and Taurie had fostered 115 "bottle babies" in two years and was looking forward to continuing that work. She was excited to be a "Foster Failure" by adopting the 115th kitten, a beautiful black kitten, coincidentally named "London".
Susan had an amazing spirit that is evident in the love and respect that so many people had for her. She was quick to laugh and loved to dance. She was kind and giving to everyone she met. She loved to encourage the young people of Fillmore to find their passion and believe in themselves.
She is preceded in death by her husband, Keith Banks; her parents, Frank and Kathleen Dray; and is survived by her three children: Dray Banks; Taurie Banks; and Davin Banks-Casas; a son in law: Sergio Casas; and one grandson whom she adored: Sabian Howard, all residing in Fillmore
A memorial for Susan will be planned after the current Coronavirus pandemic is over and will be celebration of her life.
For those who would like to honor Susan, we ask that women look into joining the Fillmore Women's Service Club to carry on Susan's great work. People can also make a donation to one of the organizations that Susan dedicated herself to; the Fillmore Women's Service Club for a scholarship in Susan's name and The Santa Paula Animal Rescue Center (SPARC).