Obituary
Steve E. Wren (1949-2013)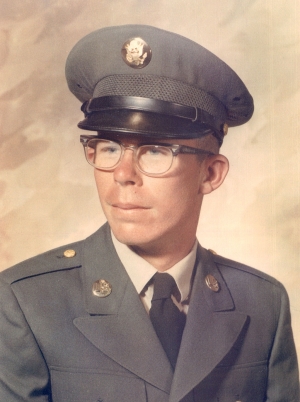 Steve E. Wren (1949-2013)
Steve E. Wren quietly passed away at home in Fillmore May 25, 2013 after a long illness at age 64. He was born in Santa Paula, California May 11, 1949 and was the only son of Gene and Marie Wren.
After Steve graduated from Fillmore High School he joined the Army and served a year in Vietnam where he received a Purple Heart and a Bronze Star. He also had the Air Medal with Three Oak Leaf Clusters with the usual campaign medals for his service with both the 39th and 60th Infantry.
Steve worked at Kenney Grove Park near Fillmore for over 15 years before moving to ranch work for the next ten years. When his health failed, he returned to Fillmore to be near his mother who provided care and transportation for him until his death.
Steve was honored with Life Membership in the Fillmore VFW and was a member of the Fillmore Presbyterian Church as a teen and local Boy Scout Troop 406. He loved the out-of-doors and nature everywhere. His favorite past time was writing poetry and Indian and science fiction stories. Steve will be remembered as a very kind, caring and generous friend to everyone.
Steve is survived by his mother, Marie Wren of Fillmore, sisters Kathryn Wren Gavlak (Ray) of Vacaville and Jessica Vincent (Greg) of Ridgecrest, nephews Andrew Beekman (Sara), Patrick Beekman and Jon Beekman with great niece Siena Beekman, and aunt, Geraldine Furr of Oxnard. He was preceded in death by his father, Gene Wren of Fillmore.
Graveside funeral services will be held on Friday June 14th at Bardsdale Cemetery at 11 a.m. Retired Col. John Gritz will be in charge of the service with Greg Vincent leading the Patriot Guard Riders as escorts.
In lieu of flowers, the family requests donations be made to Fillmore Alumni Scholarship Fund, Box 385, Fillmore, Ca 93016. Skillin-Carroll Mortuary will be in charge.