Obituary
Steve C. Crawford (1953-2022)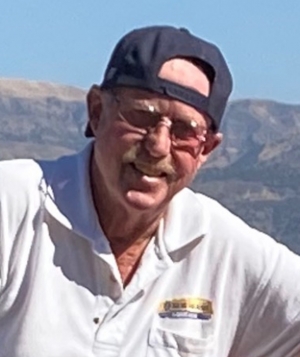 Steve C. Crawford (1953-2022)
Steve Crawford, 69, of Fillmore passed away on Saturday, August 20th, 2022, at his residence with his lovely wife, Jerri, by his side.
Steve was born in Ventura, California on April 23rd, 1953, and lived all his life in Santa Paula and Fillmore.
Steve worked a majority of his life at the family business, Valley Ford Tractor, that his father Don started in 1963. He also dedicated 24 years of his life to volunteering at the Fillmore Fire Department as an EMT, engineer, and captain. Steve was also a long time member of the Fillmore Rotary Club. Steve then ran "the shop" after his fathers passing in 2004 until his retirement on May 5, 2017.
After his retirement he invested his time in managing his avocado ranch, golfing, working on his cobra, and enjoying NASCAR.
Steve is proceeded in death by parents Don (2004) and Peggy (1986) along with his aunt and uncle, Helen and Gene Drew. Steve is survived by his wife Jerri, his son Eric and wife Carina Crawford, grandchildren Kasey and Dylan Crawford, his brother Mike Crawford, his uncle Jon Crawford, his aunt Dorothy Reed, his step mother Jeanette Crawford, sister in law Marry Shepherd, brother in law Bill and wife Linda Root, and numerous cousins, nieces and nephews.
Graveside services will be held at 11 a.m. Tuesday, August 30th, at Bardsdale Cemetery.