Obituary
Stephen Warren Baum (1940-2014)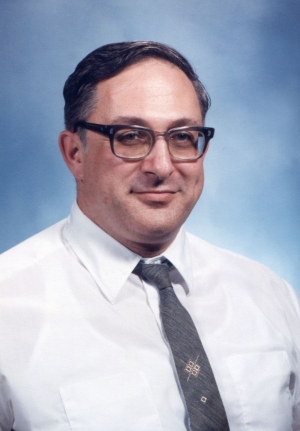 Stephen Warren Baum (1940-2014)
Stephen Warren Baum departed this life on September 3, 2014 at home surrounded by his loving wife, Patricia, and dear friends. He was born in Flint Michigan, March 15, 1940, the second of four children born to Nathan and Lillian Baum.
He attended Flint Community College and then transferred to Eastern Michigan University and received a BS in Chemistry. His Master's Degree was in biochemistry from Michigan State University.
His first teaching job was in Flint, Michigan and after a couple of unfortunate meetings with snow banks, he decided to relocate to a snow-less climate, and therefore, he chose Southern California.
Stephen married his soul mate, Patricia Keneally, on June 25, 1977 and they spent thirty seven wonderful years together. They taught together at Fillmore High School and enjoyed their various shared interests. They delighted in each other and were as they coined it: two halves of a whole.
He was honored as outstanding secondary teacher by the Fillmore Women's Service Club and the Fillmore Soroptimist Club.
He and his wife Patricia were honored as the Homecoming Grand Marshalls of the Fillmore High School homecoming parade in 1989.
Stephen was very active at Fillmore High School, teaching chemistry, general science, and physics. He served as Science Department Chairperson for over 10 years, started the science club, organized a science museum at the school, and supervised basketball games for almost 30 years.
He was known to run a tight class where his students were expected to work to their limits. Later many of his former students would come to him and thank him for preparing them for college.
He leaves behind his cherished wife, Patricia, and one brother, Joseph Baum of Huntington, Indiana.
There will be a celebration of his life on October 7th at the Fillmore Historical Museum, in the depot, at 350 Main Street, Fillmore. Friends may drop in between 11 and 2, and share reminiscences of Stephen's life.
In lieu of flowers, donations may be made to the Stephen W. Baum Memorial Science Scholarship. Donations may be dropped off at the celebration or sent directly to the Fillmore Alumni Association, P.O. Box 385, Fillmore Ca 93016.