Obituary
Stanley Rutherford Pearce (1945-2020)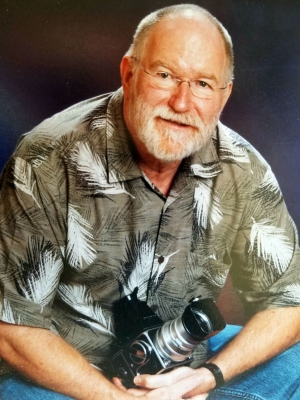 Stanley Rutherford Pearce (1945-2020)
On March 19th 2020 Stanley Rutherford Pearce, 74, of Camarillo Ca. passed away peacefully at his home. His wife of 53 years was holding his hand and singing hymns as he entered into God's Kingdom.
He is survived by his loving wife Judy (Dudley) Pearce; sister Fayrene Stinnett (husband Roger) of Ventura; brother Donald Pearce (wife Gwen) of Phillipsburg, Montana; sons Brandon (wife Jackie) of Ventura and Hoby (wife Stacy) of Camarillo; and grandchildren JoaquĂ­n, Marin, Rory, and Cooper.
Stan was born in Stockton, Ca in 1945 to Merlyn and Josephine Pearce and moved to Fillmore in 1950. Amongst a tight network of friends, he graduated from Fillmore High School in 1964. Stan had various jobs after high school, both in Fillmore and in Los Angeles. Three years after high school Stan found his true love and married Judy Dudley of Fillmore in 1967 at the Santa Barbara Courthouse. The happy couple lived in Hermosa Beach where they were blessed with the births of their 2 sons. Fillmore drew them back in 1974 where he opened up a photography shop, Fillmore Photography which he successfully ran until the family moved to Mariposa in 1978. Mariposa brought Stan a whole new slew of friends, adventures and work opportunities. Initially Stan owned and operated a concrete pump, co-owned and operated a small grocery store with his wife, and ultimately returned back to his true passion, owning and managing a photography studio, Mariposa Photographic Studio. After retirement in 2010, Stan held a part time job at Woodland Elementary - a job that really brought him joy. Unfortunately, in 2013 Stan suffered a serious stroke that had its set of challenges. As a result, he and Judy moved to Camarillo in 2014 in order to be closer to family. The time spent in Camarillo was a true blessing to Stan as it gave him the opportunity to spend quality time with their children and 4 grandchildren. He was able to enjoy his final years of retirement with loved ones close by his side. Stan will be interned at Bardsdale Cemetery on June 15th at 10:00am.