By Gazette Staff Writer — Thursday, September 30th, 2010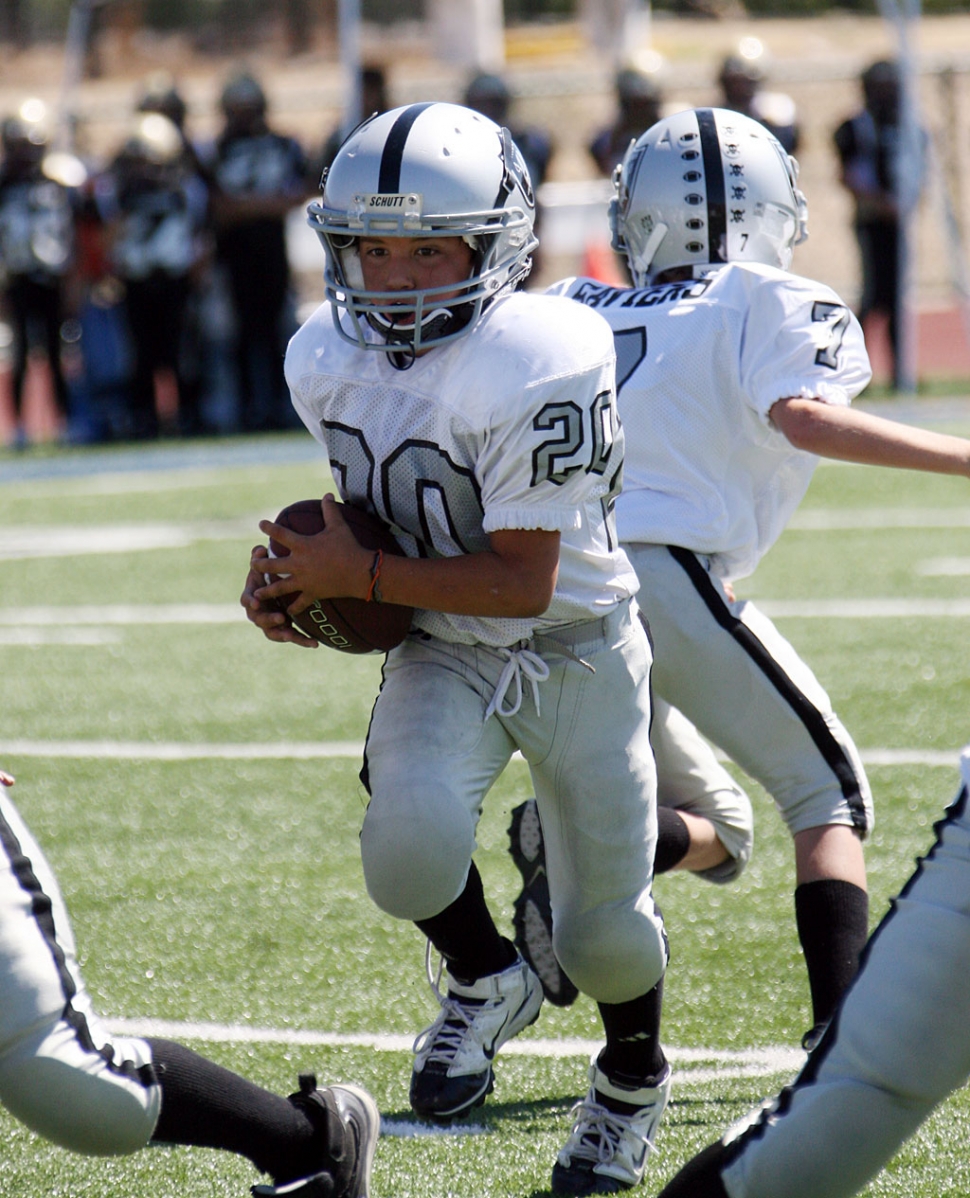 #20, Fillmore Raiders' Bantam team, runs the ball for a few yards at last Saturday's game.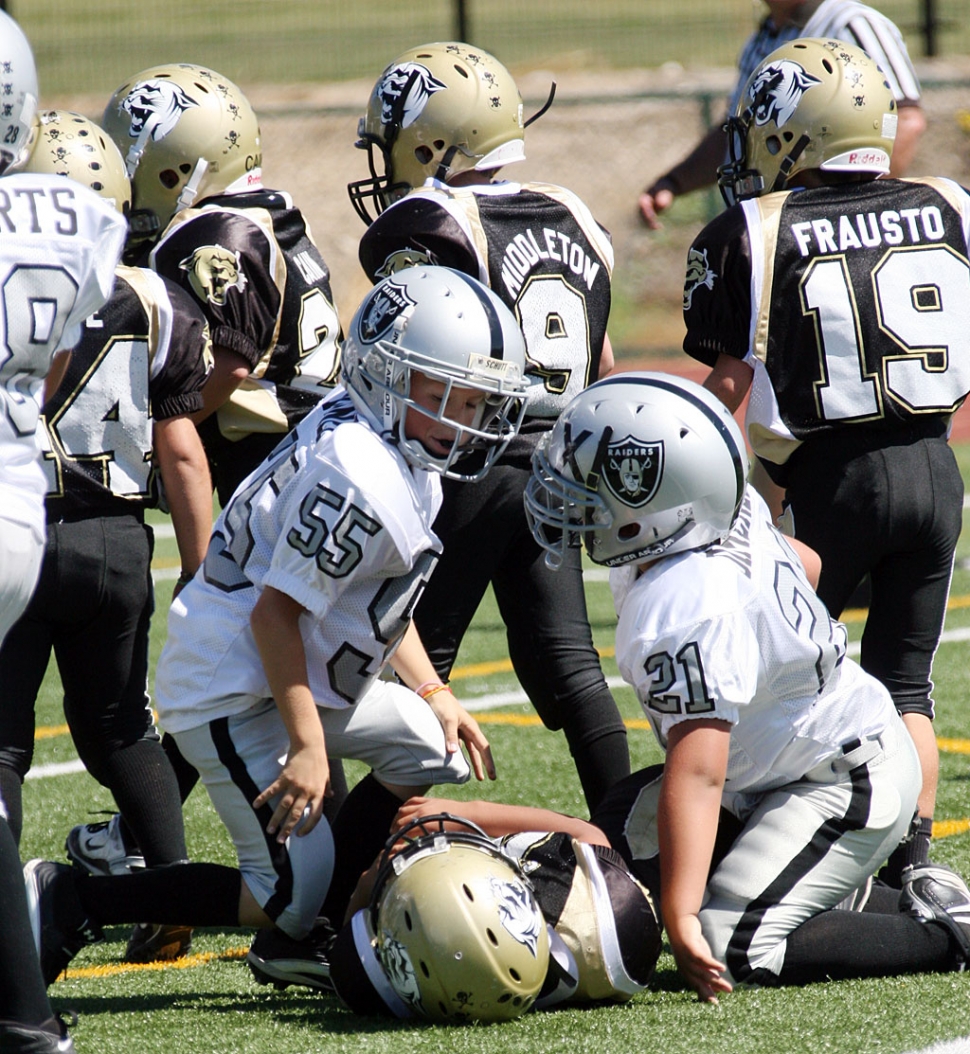 #55 and #21 get up after making a great tackle.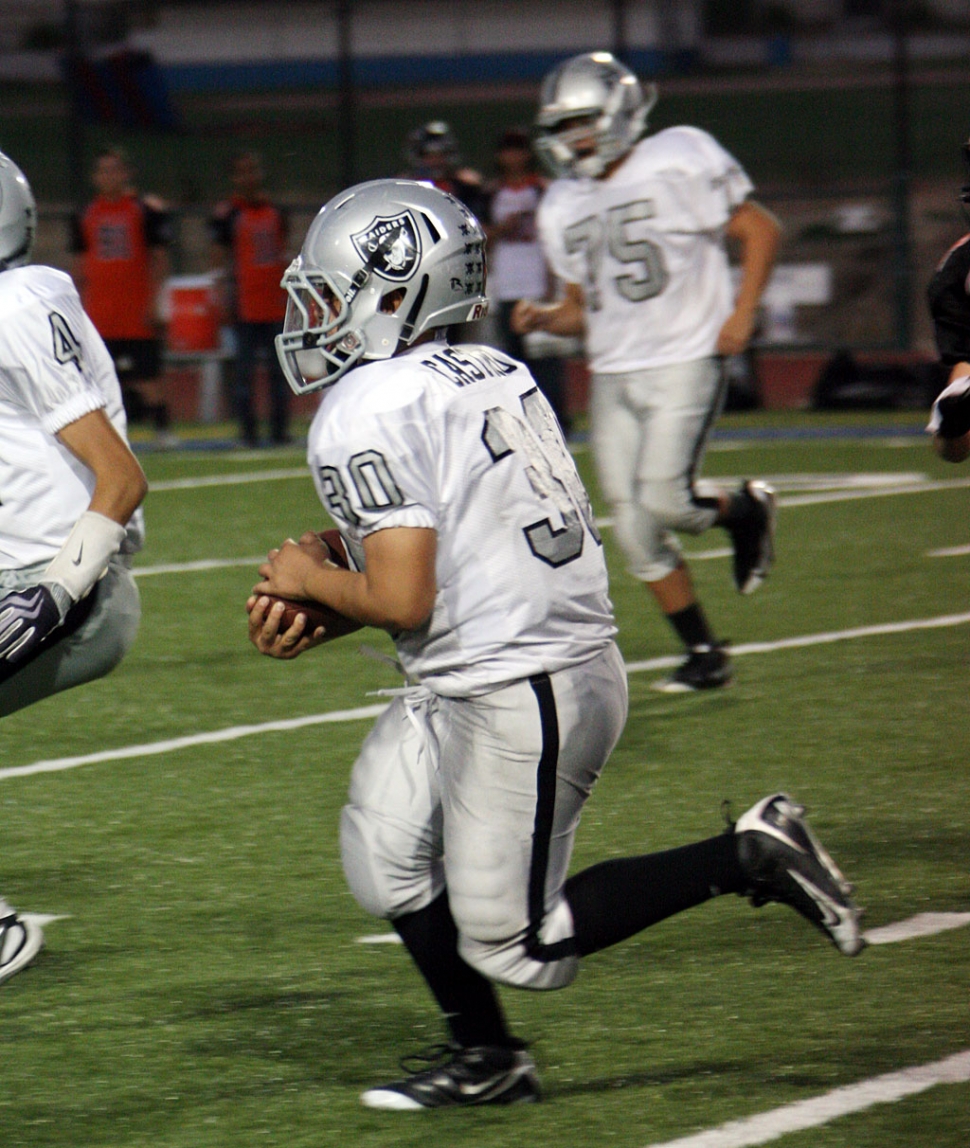 #30 of the Fillmore Raiders' Senior team did a great job running the ball last Saturday.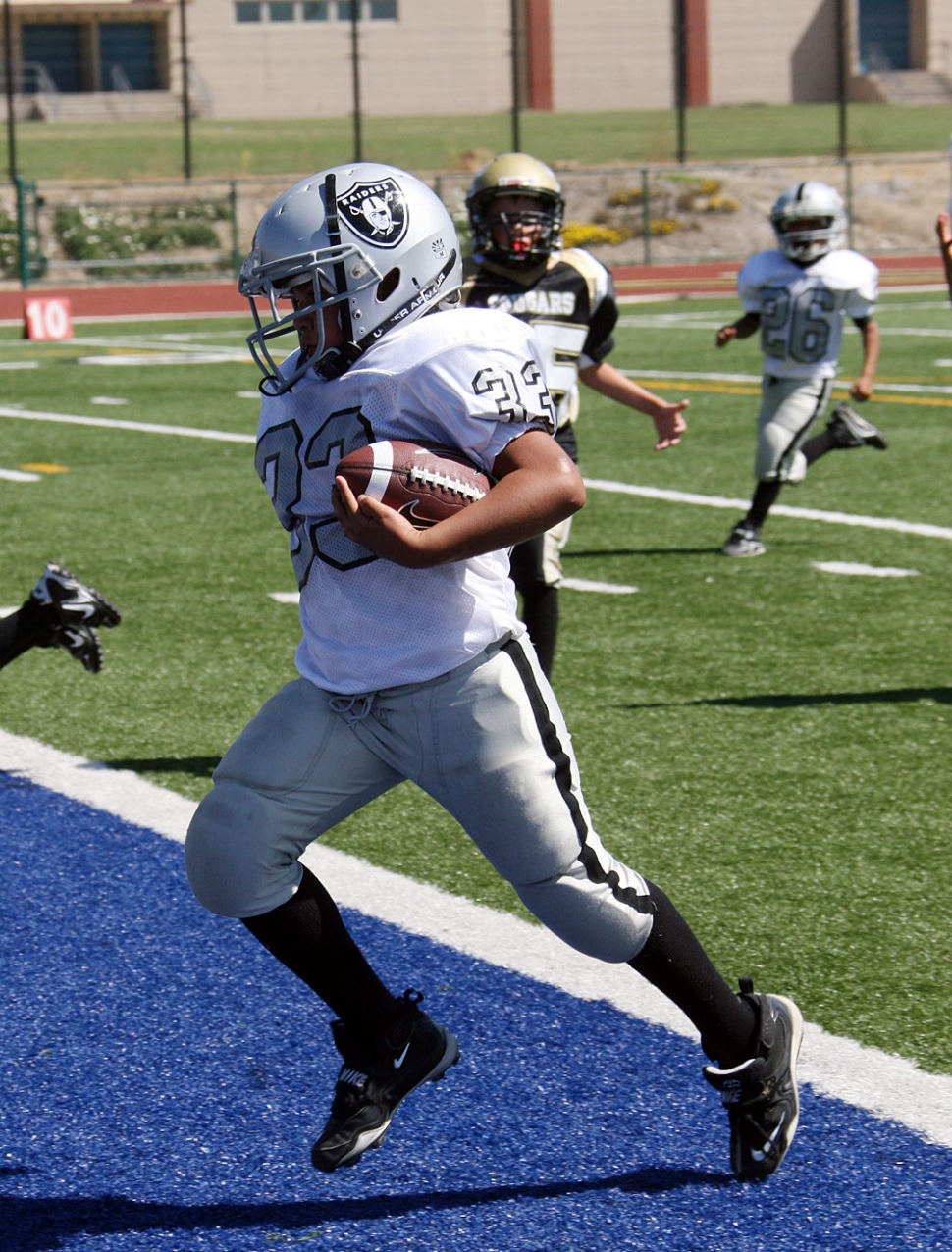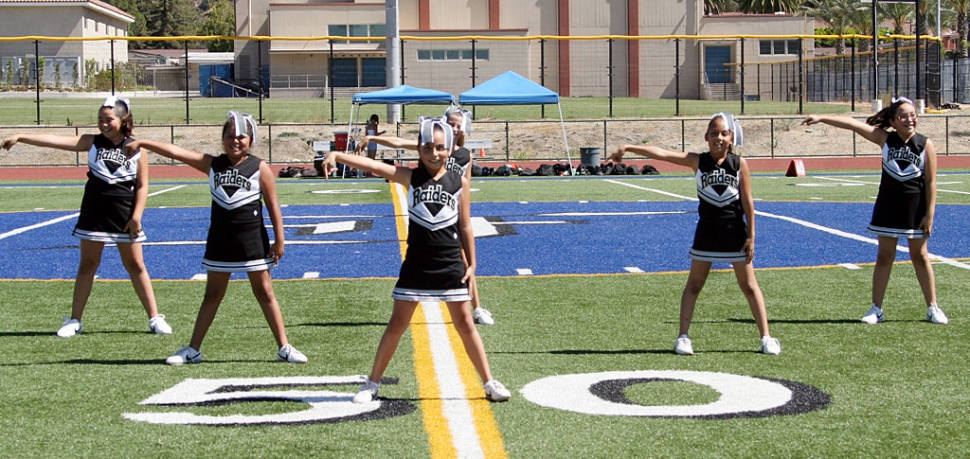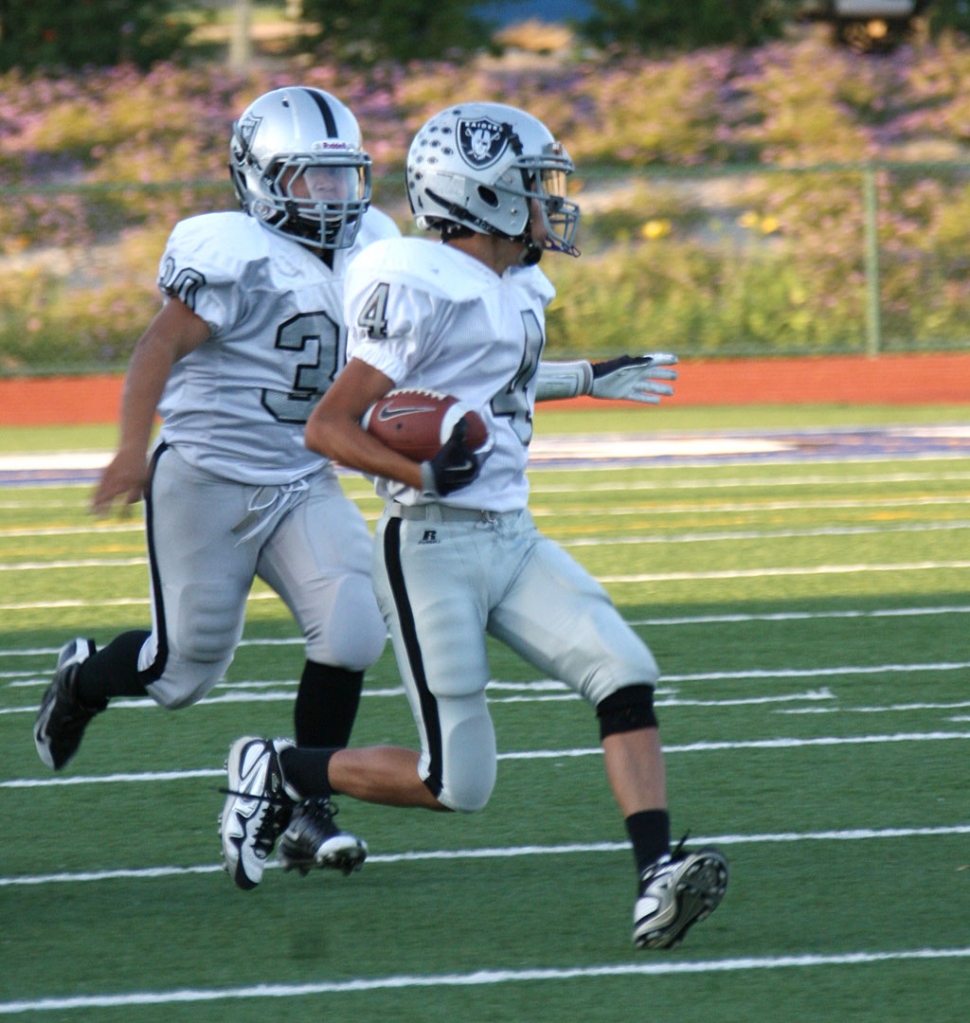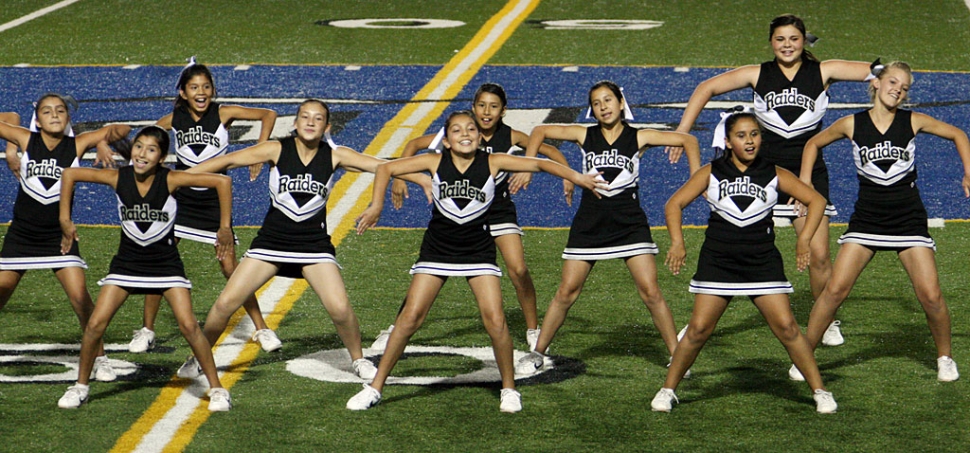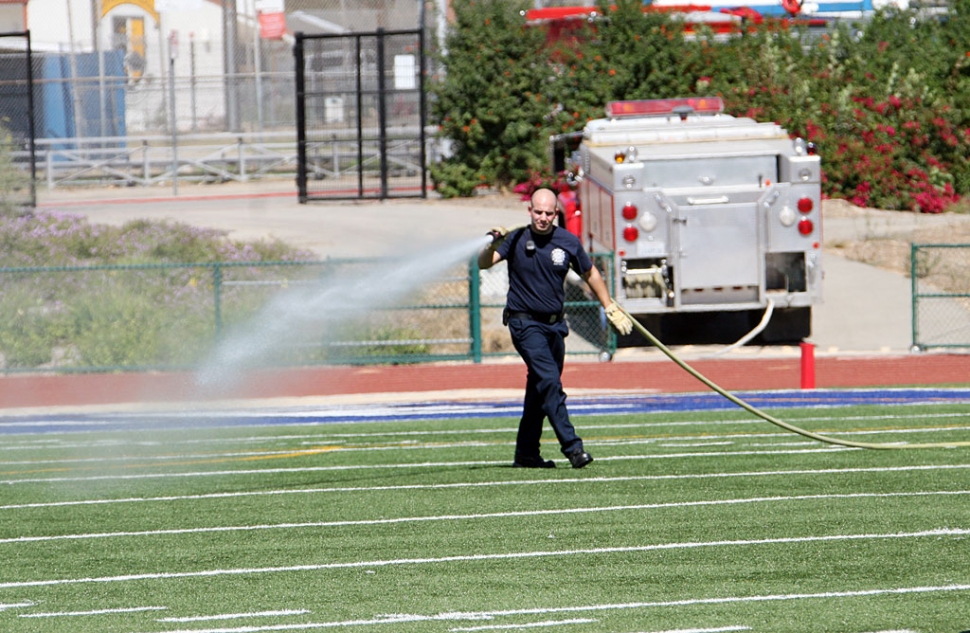 It was hot.