Varsity Flashes drop season opener to Eagle Rock 13-19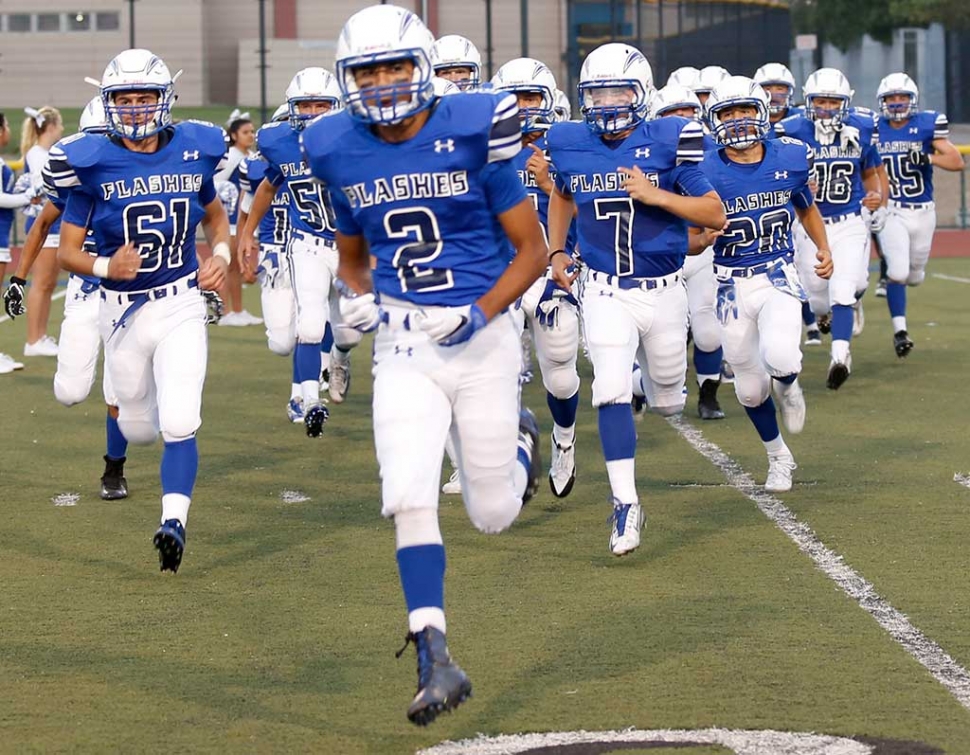 Friday August 26th The Fillmore Flashes kicked off the season playing against Eagle Rock. Highlights from the game: Hector Sanchez was 10 of 18 for 106 yards, one touchdown pass and one rushing touchdown and Kevin Galvan had 11 tackles. Final Score Eagle Rock 19 - Flashes 13. Over all Coach Dollar had this to say about last Friday's game, "As a team we played hard, but 4 turnovers cost us the game." This Friday September 2nd is at Home, Flashes take on Channel Islands High School J.V. game starts at 4:30pm, Varsity game starts at 7:30pm. [Photos by Crystal Gurolla and Charles Morris]
By Gazette Staff Writer — Thursday, September 1st, 2016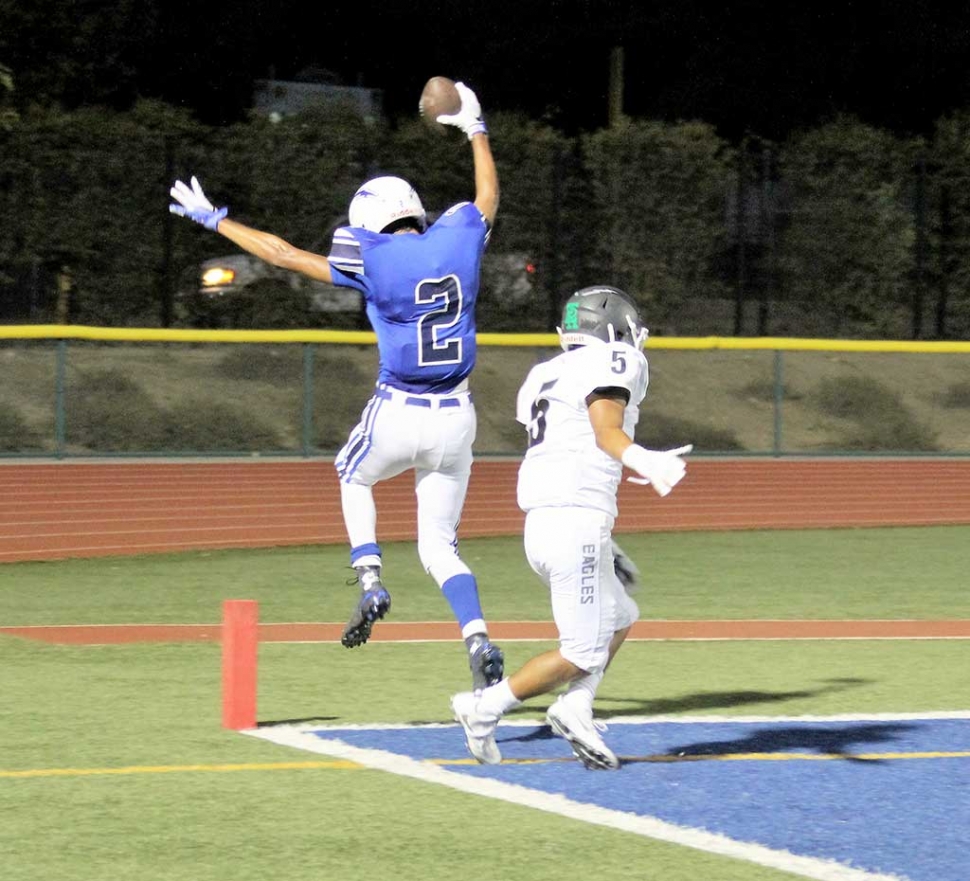 Flashes player #2 George Tarango Scores a touchdown this past Friday night against Eagle Rock. Final Score Fillmore 13 - Eagle Rock 19.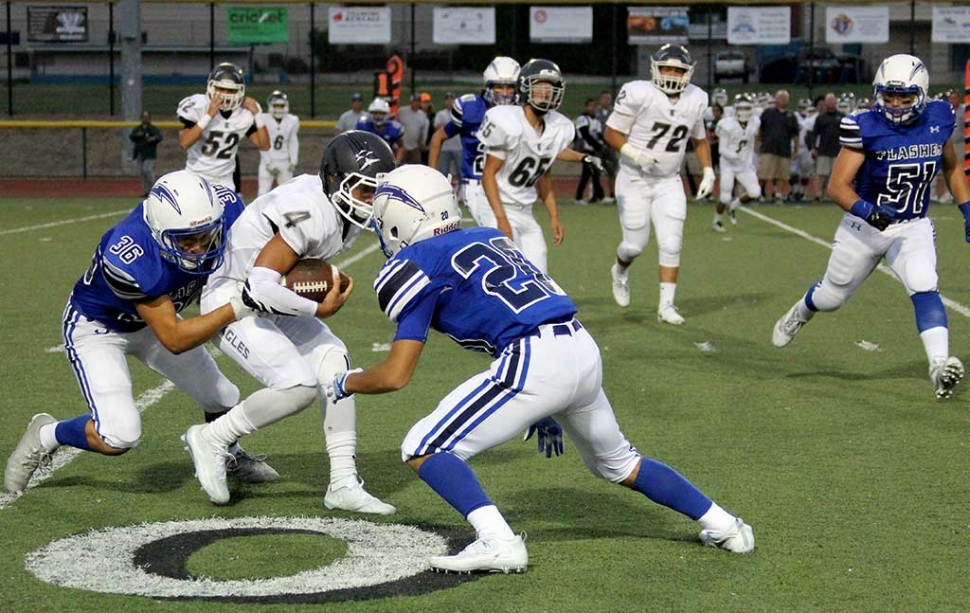 Great defensive tackle made by the Fillmore Flashes Defense.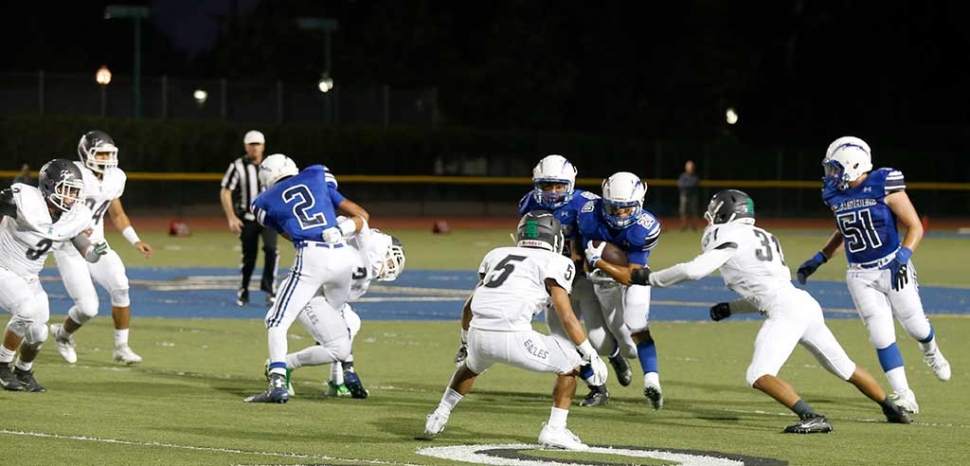 Fillmore's Running Back #20 Ricky Holladay runs past the defense at this past Friday's game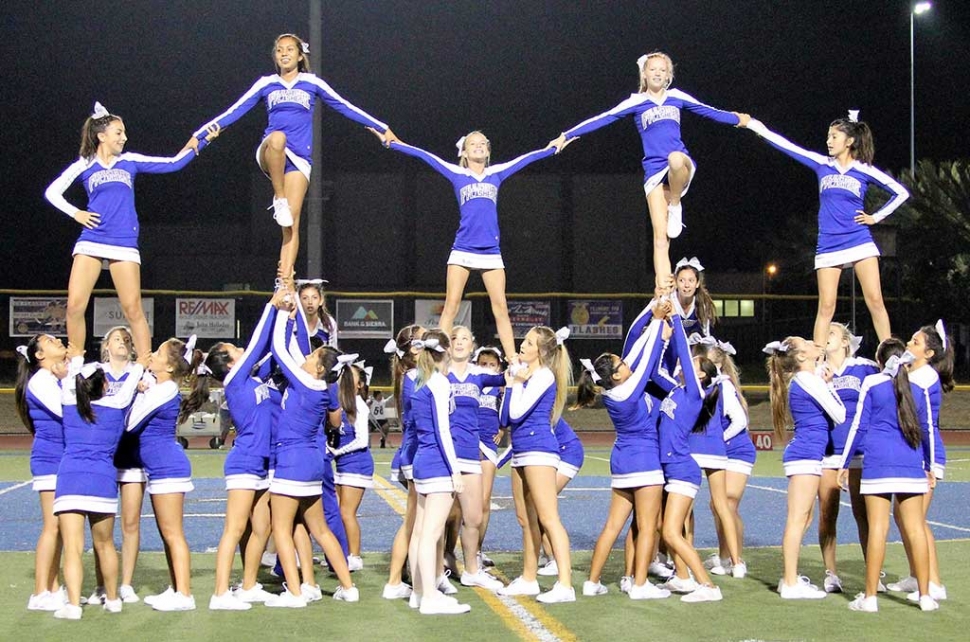 Fillmore Varsity Cheerleaders half-time routine gets the crowd pumped up for the second half.