U-14 AYSO Allstars Take 2nd Place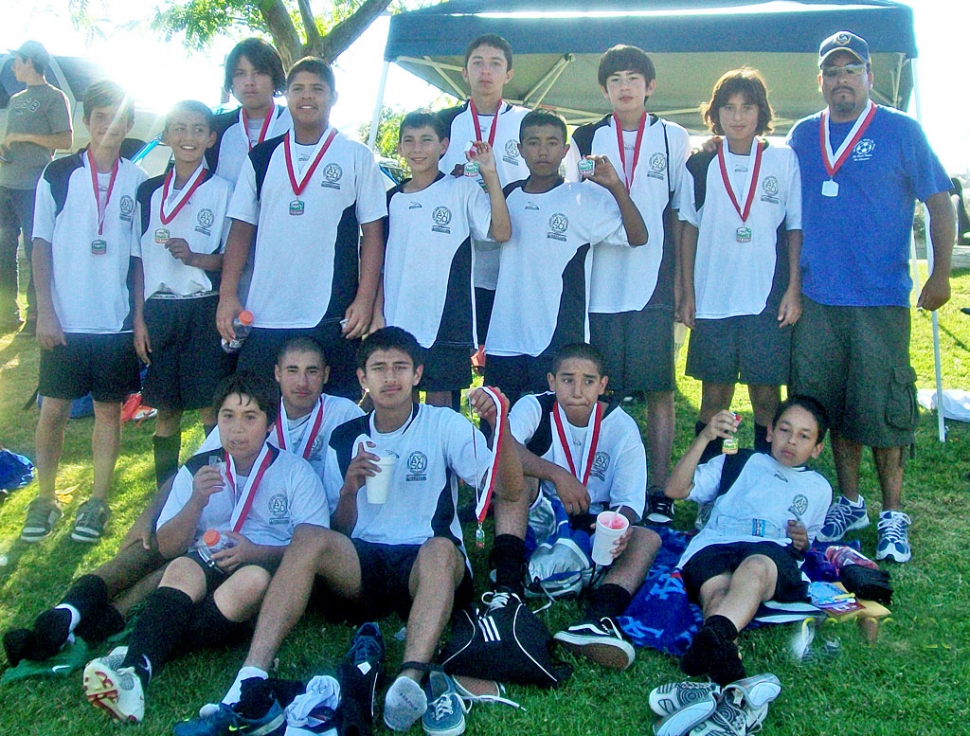 Top row left to right: Jeremy Brooks, Diego Rodriguez, Miguel Velasquez, Ricardo Gutierrez, Jaime Magdalene, Alexis Barajas, Marco Mora, Vincent Chavez, Franky Chavez, coach Alfonso Martinez. Bottom row: Christian Laureano, Brian Ayala, Hugo Valdovinos, Josh Valenzuela, Isaiah Martinez, not pictured Ruben Camarena.
By Gazette Staff Writer — Wednesday, July 15th, 2009
U-14 AYSO Allstars Took 2nd place in back to back tournaments. The boys participated in two consecutive tournaments. In the Mission Classic in Granada Hills. They advanced to the championship game. In a very close game Fillmore lost 1-0 to Newbury Park.
The following week in the North Valley Classic the boys did just as good. In pool play, they beat Ventura, North Valley and Newbury Park, to advance to the championship game. In 105 degree weather both teams battled to a 0-0 tie. The game continued into double overtime still 0-0. North Oxnard won 4-3 in penalty kicks, to win the title.
The boys would like to than Linda gerardy, Greg Aguilar, Alfonso Romero and Elios Valenzuela for helping referee and registration. Also, a huge thanks to Rick Montano for helping sponsor the last tournament.