Three local girls bring home medals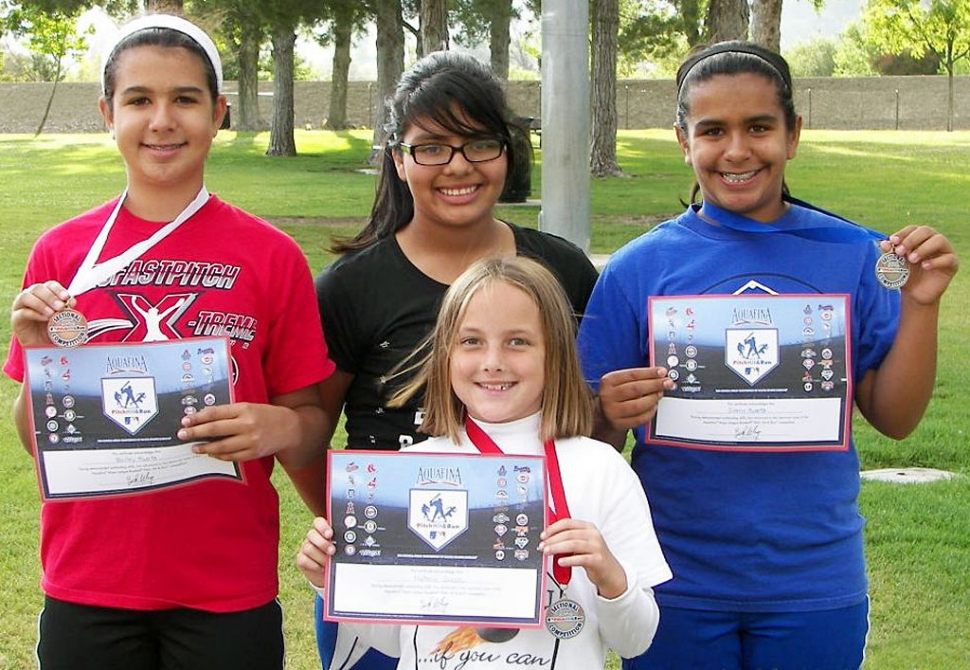 (l-r) Bailey Huerta, Serena Venegas, Sierra Huerta, (front) Natalie Couse.
By Gazette Staff Writer — Friday, May 28th, 2010
On May 16th four local girls took part in the Aquafina MLB Pitch, Hit & Run Competition. Qualifying in the local competition, they advanced on to the sectional held in Redondo Beach on Sunday where they made quite an impression. Showcasing their softball throwing, hitting and running skills, all four girls representing Fillmore were able to place in the top 3 scores within their age group and were awarded medals. Natalie Couse placed 2nd in the 7-8 age div., Sierra Huerta placed 1st and Bailey Huerta placed 3rd for the 11-12 age div., Serena Venegas place 1st in the 13-14 age div.