They're Back in the Pool!
By Gazette Staff Writer — Wednesday, March 6th, 2019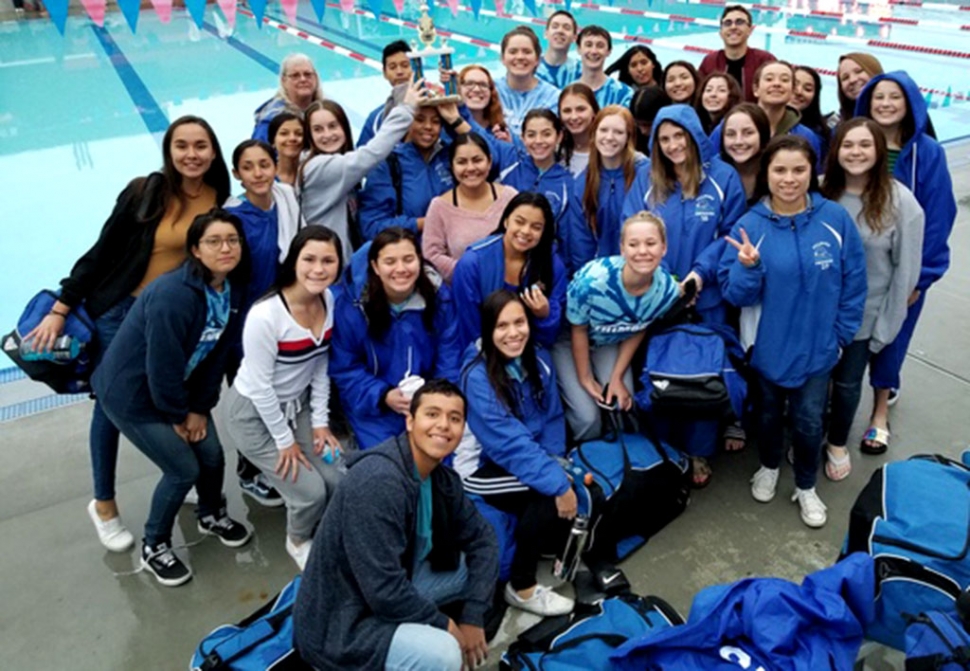 Fillmore High Swim Team attended their first meet at Hueneme High on Friday, March 1, 2019. Fillmore High took 3rd place overall.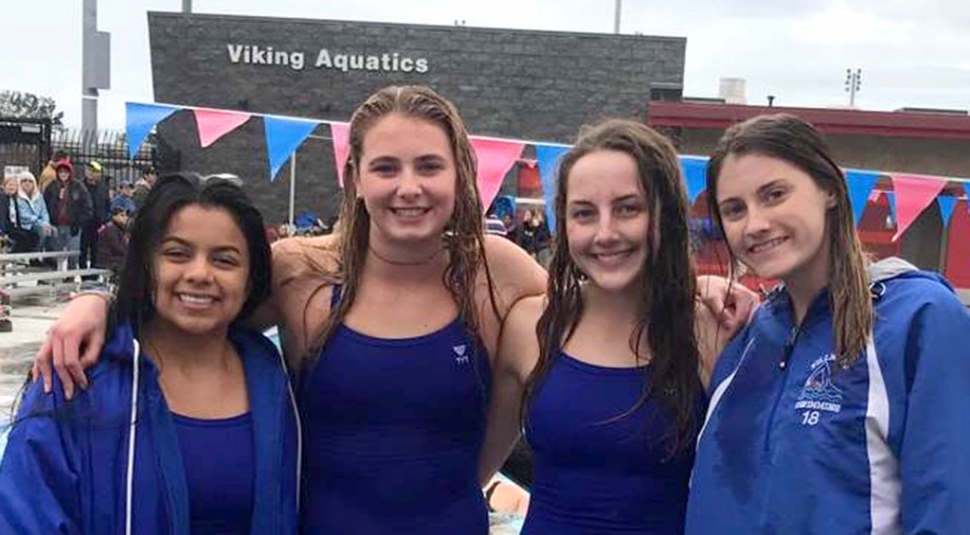 Pictured (l-r) is the Fillmore High Girls Relay Team: Daisy Santa Rosa, Katrionna Furness, Natalie Couse, and Erin Berrington.