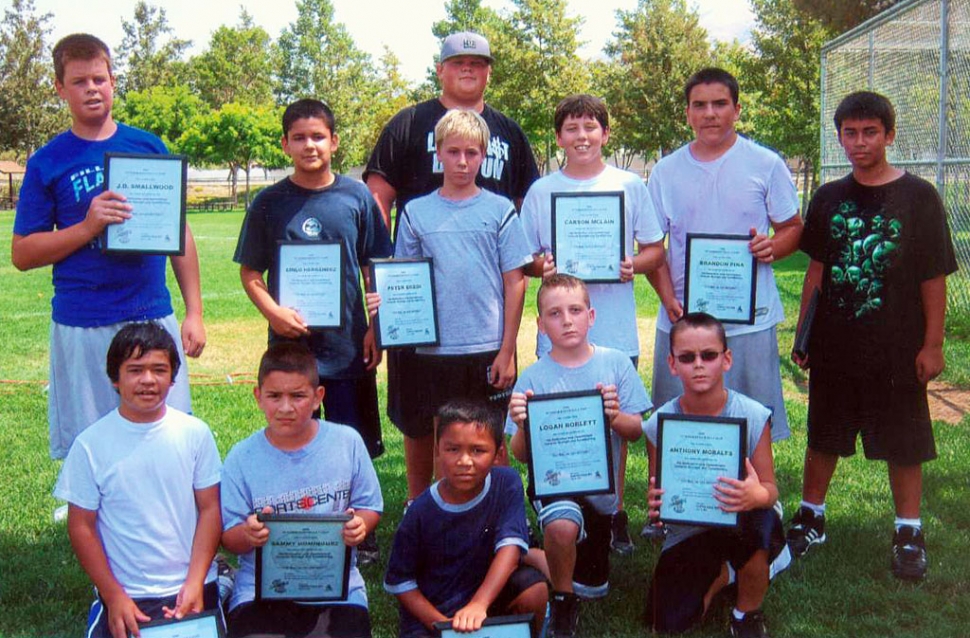 Pictured above: Top row (l-r) J. D. Smallwood, Luis Hernandez, Peter Egedi, Curtis Cole, Carson McLain, Brandon Pina, Damien Almazan. Bottom row (l-r) Trestan Tello, Sammy Dominguez, Joshua Sandoval, Logan Boblett, and Anthony Morales.
By Anonymous — Wednesday, July 30th, 2008
A big "Thank You" to Curtis Cole for all of the hard work and determination he showed the boys this past couple of weeks in camp. We appreciate all the training and pointers you gave them to help with this coming football season. The boys and parents are very fortunate to have a young man who is willing to take the time out of his schedule during his summer break and teach these boys the fundamentals of football and to whip them into shape. You are a wonderful young man and we wish you nothing but the best this year at ASU.