Sophomore Cross Country Team Takes First Place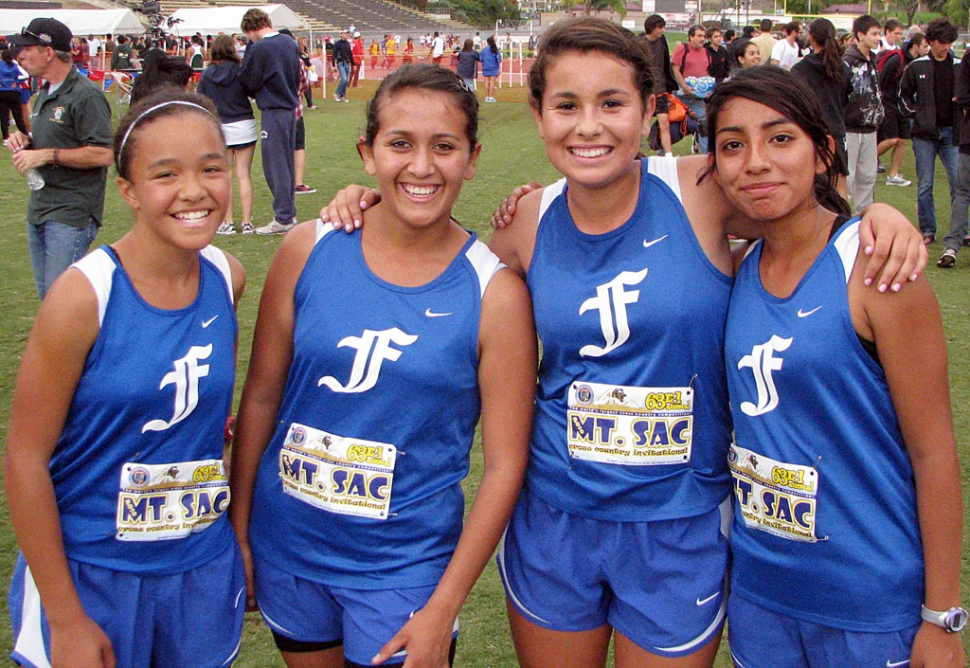 (l-r) Amber Wilmot, Maria Villalobos, Anissa Magdaleno, and Iruma Trujillo
By Gazette Staff Writer — Thursday, October 28th, 2010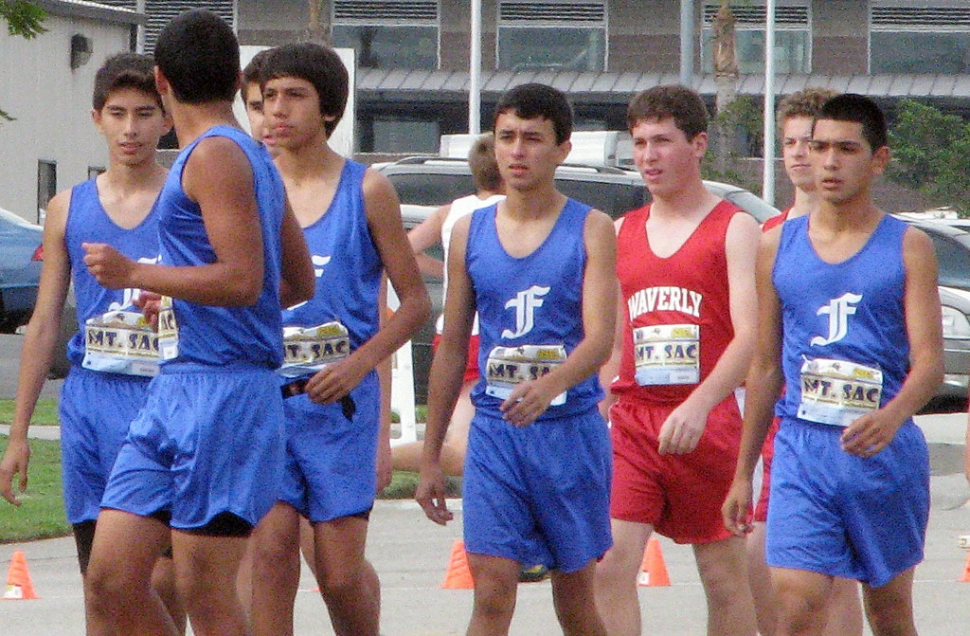 At the Mt. Sac Invitational, the sophomore boys took first place. Pictured (l-r) Vincent Chavez, Eddie Baez (back), David Enriquez (not looking), Isaac Gomez, Jose Almaguer and Sammy Martinez.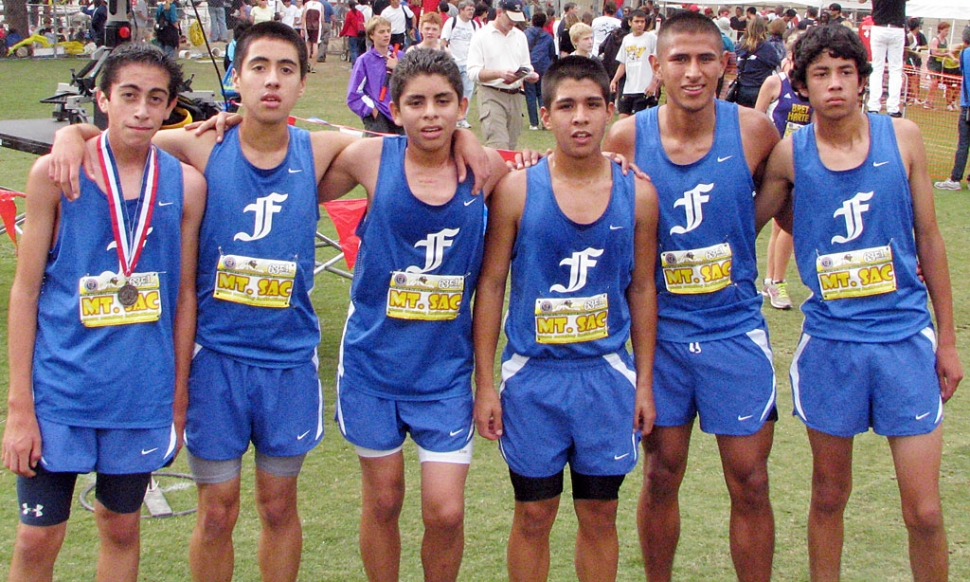 Varsity Boys- Took 3rd place at the Mt. Sac Invitational (l-r) Alexander Frias, Ruben Cruz, Anthony Rivas, Adrian Mejia, Hugo Valdovinos and Jovani Oregon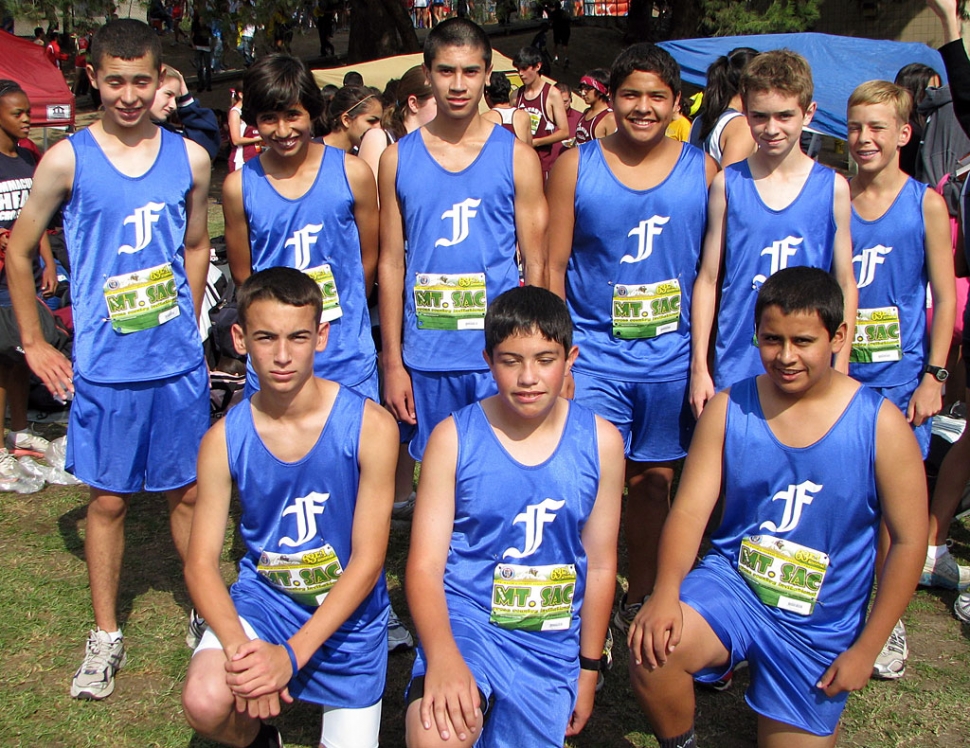 Freshmen Boys took 5th place at the Mt. Sac Invitational. Pictured Top (l-r) Anthony Larin, Frank Chavez, Jaime Valdovinos, Ricardo Gutierrez, Justin Beach, and Nicholas Johnson.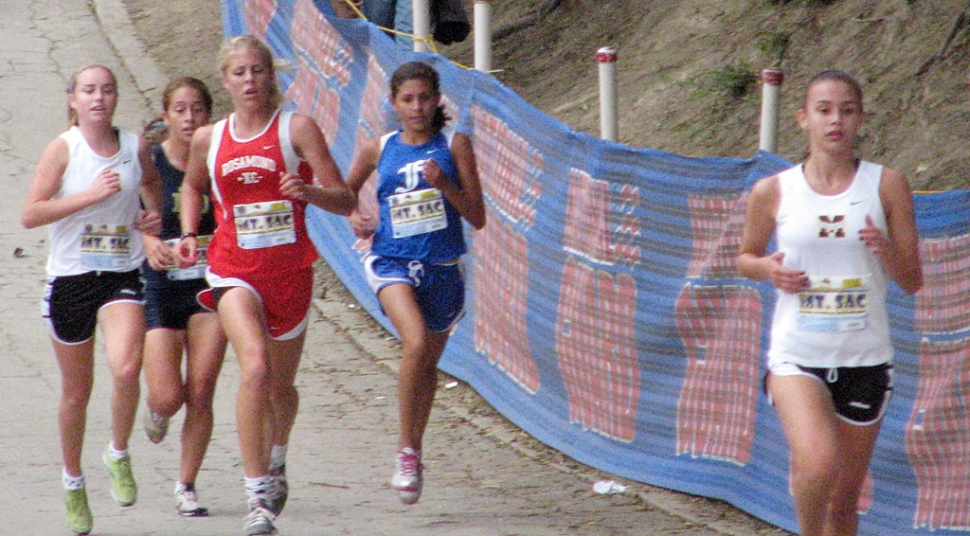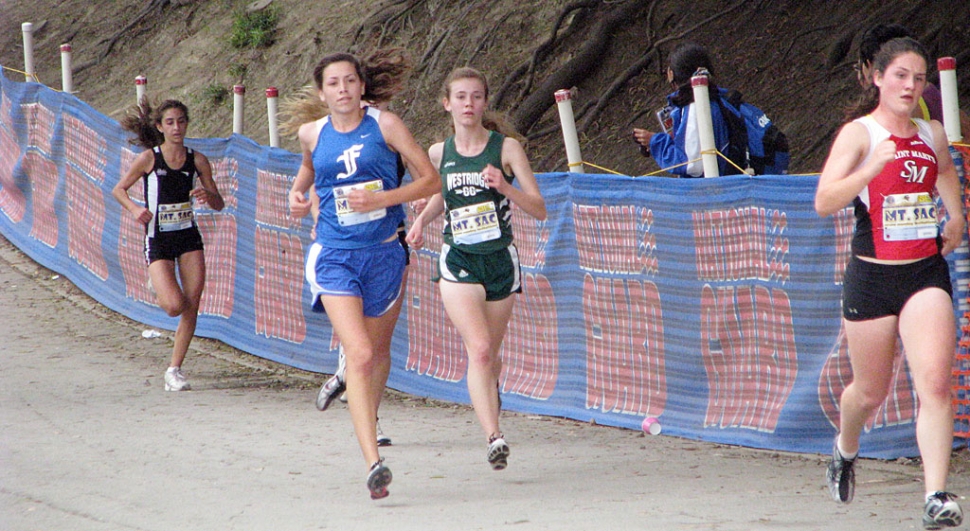 It was a perfect racing day for the Fillmore High School Cross Country team last Friday afternoon. The athletes were all excited and nervous at the same time as they participated in the world's largest cross country meet at Mt. San Antonio College. Fillmore High School athletes went above and beyond in their races. The sophomore boys took first place in their division. The boys' results from this race include 2nd place Jose Almaguer, 7th place Sammy Martinez, 18th place Isaac Gomez, 19th place Vincent Chavez, 23rd place David Enriquez, 24th place Javier Rodriguez and 39th place Tyler Hackworth. These boys along with the sophomore's on the Varsity will be a team to watch over the next few years. The freshmen boys finished 5th place with Frank Chavez leading the Fillmore flashes placing 3rd in this race with a time of 18:06. The Varsity boys also ran extremely well placing third in their division. The team was lead by sophomore Alexander Frias who ran a personal best of 16:46, sophomore Hugo Valdovinos running 16:56, sophomore Anthony Rivas running 16:59, sophomore Adrian Mejia running 17:25, senior Ruben Cruz running 17:43, sophomore Jovani Oregon running 17:58 and junior Alex Gonzalez running 18:01. Our lady flashes also had a great race day at the Mt. Sac Invitational, freshman Kiana Hope ran her personal best for the year running 18:51 earning a 4th place medal. Sophomore Laura Garnica placed 29th with a time of 20:44, sophomore Lucia Diaz ran a 21:35, senior Iruma Trujillo ran a 23:05, sophomore Maria Villalobos ran a 23:54, junior Anissa Magdaleno ran a 24:02 and sophomore Amber Wilmot ran a 24:11. The runners all had a great race day, many runners were able to shatter their times from last year when they ran at this event. The next race will be the Ventura County Cross Country Championships which will take place at Lake Casitas, Ojai.