Ready for Some Fillmore Flashes Football?
By Gazette Staff Writer — Wednesday, August 16th, 2017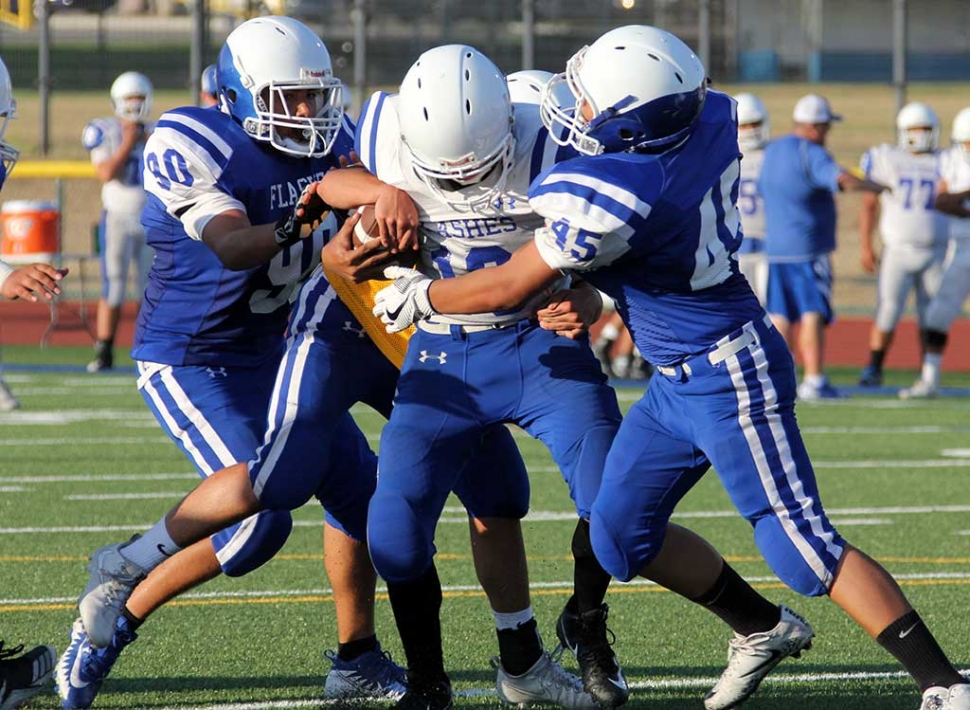 The Fillmore Flashes are preparing for the 2017 Football season. They were seen scrimmaging this past Saturday, August 12th against each other. For the past two months the team has been adjusting to the new playbook for both offence and defense. They will host scrimmage against Oak Park and Trinity Classical Friday, August 18th at 4:30pm. Season will begin September 1st at Channel Islands High School. Football photos courtesy Crystal Gurrola.